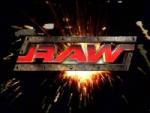 Women's Champion Mickie James, Kelly Kelly, Michelle McCool, Cherry, Maria & Ashley def. Beth Phoenix, Layla, Victoria, Natalya, Melina & Jillian
JBL def. Robbie
Paul London & Brian Kendrick def. Lance Cade & Trevor Murdoch
Paul & Katie Lea Burchill def. Super Crazy (Handicap Match)
World Tag Team Champion Cody Rhodes def. Santino Marella
WWE Champion Triple H vs. Randy Orton (No Contest)
EAST RUTHERFORD, N.J. – After his shocking ascension to the throne as King of the Ring last week on Raw, General Manager William Regal arrived in East Rutherford for his coronation ceremony. Instead, the newly anointed majesty was treated to a royally rude awakening by a returning Mr. Kennedy – which led to Regal's besmirching the main event at the expense of our fans, new WWE Champion Triple H and Randy Orton. (WATCH) Read the full story…
Before an incensed Regal pulled the plug on the Raw main event, the 2008 King of the Ring was royally aggravated by the loudmouth from Green Bay, Wisc. Kennedy told the newly crowned Regal that his monarchy was tainted because he didn't go through him to earn the throne. Raw's GM took great exception to what he dubbed as Kennedy's "insolence," and demanded an apology. When Mr. Kennedy's response was much less than what the king expected, Regal attacked with imperial anger, and the two Superstars brawled until WWE referees separated them. (WATCH)
What's next as the 2008 King of the Ring winner and Raw GM attempts to force every Superstar in WWE to submit to his rule? Will Regal's iron-fisted ways find him knocked from the throne by a brazen detractor like Mr. Kennedy?
And the winner is…
Intercontinental Champion Chris Jericho hosted another installment of the Highlight Reel with special guest Shawn Michaels, who was coming off a victory at Backlash over Batista. Y2J's accusations that HBK faked a knee injury to get the win over The Animal did not sit well with Michaels, who made it known to Jericho that he – one of the most decorated Superstars in history – was genuinely hurt by the implications.
Chris Jericho's mockery of Michaels' performance at Backlash was evident with the bravado which Y2J displayed by comparing HBK's hard-fought win to Fuji General and Michael Cole's embarrassing moment with Heidenreich in 2004. Presenting an acting award to Shawn Michaels, Jericho's sudden contempt for HBK has come to the forefront, as Y2J has challenged The Showstopper's integrity. (WATCH)
Stock rising?
JBL decimated Robbie of The Highlanders on Raw, one day after his disappointing performance in the Fatal Four Way Elimination Match at Backlash. The former WWE Champion – who tapped to John Cena the night before – then warned that last night's embarrassment has "unleashed hell."
With this new side let loose, JBL challenged the WWE Champion, whoever it may be, to a match for the gold. He then turned his attention to the man who eliminated him from the Backlash championship battle. "I will destroy John Cena," said the angered JBL, still seething after failing to gain the title, courtesy of Cena's STFU. (WATCH)
Divine Divas Dominate
After falling at Backlash, Women's Champion Mickie James, Kelly Kelly, Michelle McCool, Cherry, Ashley & Maria gained a measure of revenge on Beth Phoenix, Victoria, Natalya, Melina, Jillian & Layla on Raw, defeating the devious Divas.
Though her teammates sustained a steady assault for most of the match, Mickie James showed why she is the champion when she used a modified bridge pin on Jillian to get the win for her team, much to the disgust of former champion Beth Phoenix.
Rhodes' retribution
Last week on Raw, after watching fellow World Tag Team Champion Hardcore Holly fall in one-on-one action to Carlito, Cody Rhodes told Santino Marella to shut up, leading to a skirmish between the duos. This week, Rhodes squared off against Marella to try and seal the Italian's mouth the old fashioned way – by force.
Before the encounter, Santino expressed his hatred for fake Italians and the state of New Jersey, infuriating our fans in East Rutherford. Rhodes was able to defeat Marella and silence the fast-tongued Superstar, albeit momentarily. As Cody taunted his downed opponent, Santino Marella, Carlito delivered a Backstabber to Rhodes and ran from the ring.
Later, Santino's partner wasn't around to protect him, however, as the cocky Superstar had an unpleasant encounter with WWE Hall of Famer "Rowdy" Roddy Piper. (WATCH)
High-flying friends in low places
In tag action, Paul London & Brian Kendrick sustained their winning ways on Raw, while Lance Cade & Trevor Murdoch's downward spiral continued. London & Kendrick's in-ring symmetry is second to none, and Kendrick capitalized on a Murdoch mistake to get the win.
After the match, Cade once again berated his tag partner, but Murdoch took to the announce table, where he sang his rendition of "Friends in Low Places," confusing our fans as well as his frustrated partner, Lance Cade. (WATCH)
Union Jack and Jane
Finally, Raw General Manager William Regal's fellow countrymen, Paul & Katie Lea Burchill, competed in the new king's name in an Intergender Handicap Match against Super Crazy. The Burchill siblings dominated Super Crazy, and after a devastating curb stomp by Paul, he allowed his sister to get the pin for the victory.

29-04-2008 om 18:05 geschreven door jefken
0 1 2 3 4 5 - Gemiddelde waardering: 3/5 - (6 Stemmen)