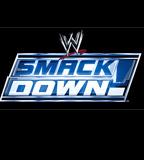 WWE Tag Team Champions The Miz & John Morrison def. Jimmy Wang Yang & Shannon Moore (non-title)
Finlay def. Matt Striker
Victoria def. Michelle McCool
Vladimir Kozlov def. Matt Logan
Matt Hardy def. Chuck Palumbo
World Heavyweight Champion Undertaker def. Festus (non-title)
BOSTON – "Come Backlash, I'm gonna knock your teeth down your throat." Those were Shawn Michaels' ominous words to pay-per-view opponent, Batista, on Friday Night SmackDown.
Ever since he ended Ric Flair's career at WrestleMania XXIV, HBK hasn't heard the end of it from Batista. First, The Animal confronted the Showstopper last Friday on SmackDown, calling his actions selfish and wrong. (WATCH) Things escalated even further between the two on Chris Jericho's Highlight Reel on Monday Night Raw. (WATCH)
On SmackDown, the two Backlash opponents exchanged more hostile words in a Face-to-Face confrontation in the ring. Things almost became physical when HBK went in for Sweet Chin Music, but Batista backed away before HBK could connect. The Animal then went for a Batista Bomb, but HBK was able to avoid his grasp. (WATCH)
Regarding their encounter at Backlash, WWE commentator Michael Cole predicted: "I believe we're going to witness one of the most emotional and personal matches ever."
Punjabi Peace Offering
If you tuned into SmackDown a little late, you might have wondered what a container of Ganges River water, a bottle of Indian Scotch, a live chicken and a goat were doing in the ring. They were all part of a Punjabi Peace Offering from The Great Khali to Big Show meant to quell the brewing tensions between the two 7-footers. "I can't describe how I feel, but I can show you," Big Show said about the offering – as he proceeded to knock out the The Punjab Giant with one punch. (WATCH)
Distracting Diva
The SmackDown Divas have a newcomer in their ranks – Natalya Neidhart, daughter of legendary WWE Superstar Jim "The Anvil" Neidhart. Last week on SmackDown, she viciously attacked Michelle McCool after a brawl between Victoria and McCool. (WATCH) Tonight, she issued a bold warning to her fellow Divas: "When you mess with the best, you go down with the rest!" Later, Natalya targeted the All American Diva again to help Victoria pick up a win. (WATCH)
Here to slay
Last Friday on SmackDown, powerful Russian Superstar Vladimir Kozlov burst onto the scene with a commanding victory over Matt Bentley. Tonight, Kozlov repeated his raw display of power, adding Matt Logan to his list of victims. (WATCH)
On a roll
Since Matt Hardy played spoiler in the Money in the Bank Ladder Match at WrestleMania XXIV, United States Champion Montel Vontavious Porter has been firmly in his sights. Last week on SmackDown, the two clashed in a vicious battle, with Hardy earning a victory in their non-title bout. This week, Hardy faced SmackDown big man Chuck Palumbo. With MVP looking on as a guest commentator, Hardy used his signature Twist of Fate to finish Palumbo. While on commentary, the cocky MVP challenged Hardy to a rematch next week in London. When will these two clash again?
Shillelagh Shenanigans
The Irish duo of Finlay and the returning Hornswoggle were up to their old tricks on SmackDown. First, Hornswoggle fooled his father's opponent, Matt Striker, by tossing a bucket of "fake" confetti water toward him. With Striker's guard down, Finlay was able to douse him with a real bucket of water. Later, Hornswoggle whacked Striker in the back with an inflatable Shillelagh. With Striker distracted by the pint-size prankster once again, Finlay seized the opportunity to knock the intellectual Superstar out cold with a real Shillelagh. After the academic pinfall, Hornswoggle celebrated his dad's win by delivering a Tadpole Splash from the top rope onto Striker.
Rejected
WWE Tag Team Champions The Miz & John Morrison continued their winning ways by defeating Jimmy Wang Yang & Shannon Moore. A swinging neck breaker from The Miz allowed him to pin Yang, giving the champs their second straight win over the two men they have lampooned on their WWE.com Dirt Sheet in recent weeks. (WATCH The Dirt Sheet)
Biscuits 'n' gravy resting in peace
World Heavyweight Champion Undertaker has taken on some of WWE's biggest, baddest and most bizarre Superstars over the years. But even The Deadman was unsure of what he would encounter when he went up against the corn-fed colossus, Festus, who has never been pinned on SmackDown. Festus proved to be no country bumpkin, giving Undertaker a run for his money. But with referee Charles Robinson knocked out from a collision with Festus, the colossus fell victim to Undertaker's deadly, breath-robbing submission hold. With Festus nearly unconscious, referee Jimmy Korderas ran into the ring to call the bout, giving Undertaker the win. (WATCH)

12-04-2008 om 21:32 geschreven door jefken
0 1 2 3 4 5 - Gemiddelde waardering: 2/5 - (3 Stemmen)