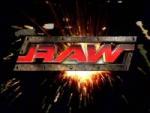 Undertaker def. Mark Henry
Mr. Kennedy def. Finlay (disqualification)
Chris Jericho def. Jeff Hardy (Intercontinental Championship)
US Express vs. Nikolai Volkoff & Iron Sheik (no contest)
Triple H def. Kane
Melina def. Maria
Edge def. CM Punk
Shawn Michaels def. John Cena (disqualification)

MILWAUKEE – After six months, seven days and countless Swanton Bombs, Jeff Hardy's high-flying reign as Intercontinental Champion has finally been grounded. In a title match at the Bradley Center, the "Rainbow-haired Warrior" found himself dragged back down to earth by the resolute hands of Chris Jericho.
Ever since his return to competition from a two-year absence last November, Y2J has been anxious to win some gold. After tackling the challenge of the self-proclaimed "wrestling god," JBL, Jericho refocused his efforts, determined to recapture that which he'd held many times before, the Intercontinental Championship.
While Hardy had been on an enviable winning streak for months, his lion-hearted rival would not be rebuffed. The pair swapped blows, ascending the ropes and taking to the air throughout the match. In the end, however, the determination fixed on Y2J's face proved too overwhelming to surmount.
Jericho's victory will likely reverberate far beyond the Bradley Center, as the new Intercontinental Champion recaptures not only his coveted gold, but also seizes the momentum leading up to this year's Money in the Bank Match at WrestleMania XXIV. (VIDEO) (PHOTOS)
Odd Man In
When Ric Flair called out his friend and WrestleMania opponent Shawn Michaels, the rhetoric between the two became heated at times, but the mutual respect shone through. So close is their bond that HBK announced he'll be at SmackDown this Friday to back up the "Nature Boy" in his 3-on-1 Handicap Steel Cage Match against Edge, Curt Hawkins and Zack Ryder. (VIDEO)
Dead Again
In a rematch of their chilling Casket Match at WrestleMania 22, Undertaker and Mark Henry rammed heads again. As might be expected, The Deadman's familiarity with the afterlife proved invaluable, as he once again laid waste to the World's Strongest Man. (PHOTOS)
Caught in the Crossfire
Finlay was prepared to battle Mr. Kennedy in a match pitting two former Money in the Bank participants against each other. Before the match, though, JBL did his best to rile the Irishman, who in turn was disqualified for rapping his shillelagh against the loudmouth from Green Bay, Wis., in order to send a vicious message back to JBL. These two will have one ugly meeting of the minds at WrestleMania XXIV during their Belfast Brawl. (VIDEO) (PHOTOS)
Cold Warriors
In a flashback to 1985's WrestleMania I, Barry Windham & Mike Rotunda, better known as U.S. Express, were slated to tackle the menace of Nikolai Volkoff & Iron Sheik. Before the match, however, the tag teams discovered a common threat when a shrieking Jillian Hall attempted to croon the U.S. Express' former entrance song, "Born in the USA." Rather than endure the Diva's caterwauling, Rotunda silenced the Diva with an airplane spin. (VIDEO) (PHOTOS)
Kane Unable
With Randy Orton in charge of the Triple Threat Takeover this week, the current WWE Champion arranged a match between Triple H and The Game's WrestleMania XV opponent, Kane. The two towering figures rumbled throughout the ring before Triple H pinned Kane's shoulders to the mat and stared down Orton as he watched from the wings. (VIDEO) (PHOTOS)
Boy Troubles
It was a beauty of a battle pitting Maria against Melina, each accompanied by their respective BunnyMania tag team partners, Candice Michelle and Beth Phoenix. The Playboy cover girl held her own until her jealous beau Santino Marella showed up ringside and tore in half her Playboy cover. The diversion allowed Melina to take advantage and roll up her stunning adversary. (VIDEO)
Weighing In
At the Big Show-Floyd Mayweather weigh-in, The World's Largest Athlete outweighed The Greatest Fighter in the World by a daunting 300 pounds. While Show reveled in the disparity, Mayweather made it clear that he would not be intimidated. That's when a fuming Big Show scooped up the WBC welterweight champion and hurled him into a crowd of fellow Superstars. Show then lumbered out of the ring as trainers attended to Mayweather. Full story … (VIDEO) (PHOTOS)
Maintaining Edge
Money in the Bank opponents last year at WrestleMania, Edge and CM Punk revisited their rivalry in a non-title match. Perhaps trying to send Ric Flair and his WrestleMania opponent Undertaker a message, the current World Heavyweight Champion edged past Punk for the three-count.
Strike Up the Brand
Raw General Manager William Regal wanted to make a statement about the Battle for Brand Supremacy that will take place at this year's WrestleMania. He brought Raw's representative, Umaga, to the ring. But SmackDown representative, Batista, interrupted the festivities. The two went at it before Batista was able to spear the Samoan Bulldozer out of the ring. It's highly unlikely, though, that Batista has heard the last of Umaga. (VIDEO)
Takeover Turnaround
Taking advantage of his Triple Threat Takeover, Randy Orton threw John Cena in a match against his WrestleMania 23 opponent, Shawn Michaels. Things didn't turn out exactly as the Legend Killer had hoped. In an attempt at throwing the victory to HBK, Orton attacked The Showstopper and then went to RKO "The Champ." But then Cena turned the tables and leveled Orton with an FU.

11-03-2008 om 00:00 geschreven door jefken
0 1 2 3 4 5 - Gemiddelde waardering: 2/5 - (7 Stemmen)