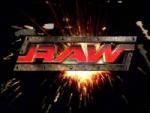 Big Show def. Brandon Hill
Ric Flair & Shawn Michaels def. Lance Cade & Trevor Murdoch
Umaga def. Super Crazy
John Cena def. Mr. Kennedy
Carlito def. Cody Rhodes (Money in the Bank Qualifying Match)
Triple H def. Randy Orton (disqualification)
INDIANAPOLIS – As WrestleMania XXIV draws nearer, two truths grow increasingly evident: Big Show refuses to relent, and Floyd "Money" Mayweather refuses to be intimidated. These combustible realities were on stark display Monday night as The World's Largest Athlete overwhelmed a professional fighter, and his WrestleMania opponent, the WBC welterweight champion, vowed to show why he is "The Greatest Fighter in the World."
Big Show arranged the exhibition with fighter Brandon "The Thrill" Hill. Big Show's choosing to battle the 5-foot-7, 150-pounder – who was similar in size and stature to Mayweather – was no coincidence. The former WWE Champion appeared intent on sending a message as he overpowered his opponent in an MMA-style match that could be won by pinfall, submission or knockout.
Mayweather, however, was not impressed. And he reminded the world that "The Thrill" was not "Money."
"I broke your nose," the WBC welterweight champion told Big Show after watching the exhibition via satellite. "And at WrestleMania, I'm going to break your jaw."
An incensed Big Show had heard enough. To put an exclamation point on his winning statement, the 7-foot, 450-pound giant lifted his hapless opponent overhead and tossed him over the ropes and onto the cold, hard concrete below.
Later in the night, Mayweather addressed pundits who wondered whether the reward was worth the risk. "Money" is risking his health, his career and millions in potential earnings. But he is a showman and a man – and a brave warrior. He said he would defy the odds and bring Big Show to his knees.
"I'm here to dominate," the welterweight champion told Jerry "The King" Lawler.
Big Show will no doubt have a thing or two to say about that. The two will meet again during an official WrestleMania weigh-in next week during a special three-hour edition of Raw. (WATCH) (PHOTOS)
Getting a Leg Up
Before Ric Flair faces Shawn Michaels in a Career Threatening Match at WrestleMania, the two longtime friends joined forces in a tag team match against Lance Cade & Trevor Murdoch. Mutual respect was shown between the 16-time World Champion and The Showstopper when Flair locked Cade into the Figure-Four Leglock and Michaels, not to be outdone, locked Murdoch in a leglock submission hold of his own.
However, after the match, HBK stressed to his idol that he did not want to face him at WrestleMania and be the man to end Flair's career. However, The Showstopper also warned the "Nature Boy" that his show would be stopped if he continued to pursue their match. (PHOTOS)
Brand Loyalty
Umaga offered a scary glimpse into what Batista might expect at WrestleMania when the Samoan Bulldozer crashes headlong into The Animal in a Raw vs. SmackDown battle of the brands. Umaga disposed of his opponent, Super Crazy, in a quick, brutal display. For his part, Batista sent a note stating that there's nothing he'd rather do than face Umaga for brand bragging rights. (PHOTOS)
Heeeeere's Jericho
Chris Jericho brought his classic talk show, The Highlight Reel, back to Raw and welcomed his first guest, Jeff Hardy. Unfortunately for Y2J, their interview didn't go according to plan. After stating that there will be no friends at their Money in the Bank Match at WrestleMania, Hardy proved it by dropping his host with a Twist of Fate. (WATCH) (PHOTOS)
Bounced Check
John Cena sought retribution against Mr. Kennedy after last week when the loudmouth from Green Bay, Wis., hit the former WWE Champion with a post-match Mic Check. Last year's Mr. Money in the Bank showed why he's an up-and-comer, but The Champ's STFU proved too much for him to bear. (WATCH) (PHOTOS)
Naked Jealousy
Santino Marella tried to sabotage the unveiling of Maria's Playboy cover, but his girlfriend wouldn't be denied. Instead, Candice Michelle helped to reveal the cover of the magazine that hits newsstands March 7. Maria and Candice will also team up in a BunnyMania Lumberjack Match at WrestleMania pitting the two Playboy cover girls against Women's Champion Beth Phoenix & Melina with a bevy of Divas surrounding the ring. It was also announced that Snoop Dogg will serve as Master of Ceremonies. (WATCH) (PHOTOS)
Cool Money
Carlito dodged several near falls in a Money in the Bank Qualifying Match against Cody Rhodes. The Caribbean Bad Apple applied a Backstabber on one-half of the World Tag Team Champions to earn the three-count and a spot at WrestleMania. (WATCH) (PHOTOS)
Family Outrage
Finlay finally admitted that he, not Mr. McMahon, is the father of Hornswoggle. JBL then showed up via satellite from Hornswoggle's hospital room, where he slapped the little guy and challenged Finlay to a match at WrestleMania, which the Irishman quickly accepted. (WATCH) (PHOTOS) (Match Preview)
Extreme Takeover
Raw General Manager William Regal allowed a Triple Threat Takeover Monday night, which will permit each of the three Superstars involved in WrestleMania's main event — Randy Orton, Triple H and John Cena — to establish rules for their matches leading up to the March 30 extravaganza. This week, Cena was in charge and pitted the current WWE Champion against The Game. During the match, The Champ charged into the ring and lifted Triple H overhead for an FU. Then, Orton snuck up on Cena and dropped him with a RKO. As he raised WWE Championship gold overhead, Orton cast a cold stare at the two bodies lying prone on the mat.

04-03-2008 om 22:00 geschreven door jefken
0 1 2 3 4 5 - Gemiddelde waardering: 0/5 - (0 Stemmen)