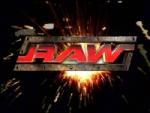 World Tag Team Champions Hardcore Holly & Cody Rhodes def. Santino Marella & Carlito (Non-title)
Chris Jericho def. Intercontinental Champion Jeff Hardy (WrestleMania XXIV Money in the Bank Qualifying Match, Non-title)
Umaga def. DH Smith
Shawn Michaels def. Lance Cade (disqualification)
John Cena & Triple H def. Mr. Kennedy & WWE Champion Randy Orton
PHOENIX – Is Hornswoggle not the little grape sired by Mr. McMahon's grapefruits? Is he really the feisty long-lost son of the "man who loves to fight," Finlay?
These stunning allegations came from John "Bradshaw" Layfield after Mr. McMahon demanded that he apologize for decimating Hornswoggle last week on Raw. The Chairman sheepishly admitted to the U.S. Airways Center crowd he "made a mistake" leaving his alleged illegitimate son to the brutal machinations of JBL in a steel cage while he attempted to teach his son a lesson in tough love.
When McMahon ordered JBL, the self-made millionaire made a revelation that hushed our fans.
"I'm sorry," JBL responded. "I'm sorry I didn't do it sooner!"
With the Chairman flabbergasted and enraged, JBL told McMahon that the little leprechaun might not be who he seems.
"I have it on very good advice that Hornswoggle is not your son," JBL claimed.
JBL claimed that Hornswoggle's alleged ruse was a conspiracy that reached into the highest levels of WWE and possibly included McMahon's own family.
As the Chairman struggled with the news, the "wrestling god" also claimed that Hornswoggle's protector, Finlay, knew all along that the leprechaun was not a McMahon – but his own son.
"Hornswoggle is Finlay's son," JBL claimed. "Hornswoggle had no idea … but Finlay knew the whole time."
Mr. McMahon was stunned, but told JBL he'd face a worse beating if he's lying about Hornswoggle. But the brash millionaire promised to produce documentation that would back up his claims.
"[Finlay's] Irish eyes aren't smiling. … They are guilty as hell," JBL said. "And the next time Finlay's in a WWE ring – your ring – I'm going to make him admit it." Video
Stay tuned.
Y2J-OK
Raw General Manager William Regal made the road to WrestleMania XXIV a rough one for Chris Jericho. Y2J wanted entry into the Money in the Bank Ladder Match, but needed to defeat the red-hot Jeff Hardy to earn it in a qualifying match.
In a bout full of counters and near falls from both men, Y2J defeated the Intercontinental Champion to earn his second Money in the Bank berth (he participated in the inaugural match at WrestleMania 21). The two will cross paths once again in Orlando, Fla., at the Citrus Bowl, as Hardy qualified for Money in the Bank last week. Match preview | Video
A Showstopper for Orlando
Shawn Michaels defeated former World Tag Team Champion Lance Cade by disqualification after his partner Trevor Murdoch interfered. The Showstopper clocked both Murdoch and Cade for their trouble.
After the match, Class of 2008 Hall of Fame inductee Ric Flair came to ringside to thank HBK for making the announcement last week. He then asked Michaels to wrestle him at WrestleMania XXIV in Orlando, Fla.
At first, he declined due to Mr. McMahon's retirement stipulation placed on the Nature Boy's matches. But he eventually relented, proudly accepting the challenge to face Flair on the Grandest Stage in sports-entertainment. Video | Match Preview
A Bothered Beau
In a non-title battle between the World Tag Team Champions and their No. 1 contenders, Cody Rhodes & Hardcore Holly defeated Santino Marella & Carlito, thanks to Jerry "The King" Lawler's invite for Marella's Playboy-bound girlfriend to do some guest commentary.
As the new cover girl headed to the announcers' position, Marella became distracted by Lawler's invitation, which gave Holly the opportunity to score the pinfall with his Alabama Slam, leaving the Italian even more frustrated as the media attention flows to "his Maria."
Samoan crush
Umaga is looking as dangerous as ever, dispatching DH Smith in short order on Raw with a devastating Samoan Spike.
After the match, GM William Regal announced that he'll be sending Umaga to WrestleMania XXIV as Raw's representative in a match for "brand superiority" against a SmackDown opponent yet to be named by brand GM Vickie Guerrero. Match preview | Video
Turnabout is fair Game
In the night's main event, the unlikely team of John Cena & Triple H defeated WWE Champion Randy Orton & Mr. Kennedy in a tag team brawl. Cena picked up the victory after trapping Mr. Kennedy in the STFU, but Kennedy made the former champ pay. As Cena and The Game stared each other down, the Green Bay gladiator snuck up on Cena and leveled him with the Mic Check, as The Game did nothing to intervene.
The night's beginning foreshadowed its end. A photo-op among Cena, Triple H and Orton, who all want to walk out of a Triple Threat Match at WrestleMania XXIV as WWE Champion, degenerated into a full-scale brawl. Full story |

26-02-2008 om 22:32 geschreven door jefken
0 1 2 3 4 5 - Gemiddelde waardering: 3/5 - (6 Stemmen)