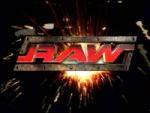 Shawn Michaels def. Mr. Kennedy
Women's Champion Beth Phoenix def. Mickie James
Finlay & Hornswoggle def. The Highlanders
Umaga def. Brian Kendrick
Carlito def. Hardcore Holly
Triple H def. Snitsky, Mark Henry and William Regal (Over-the-Top Rope Gauntlet Match)
HAMPTON, Va. – The road to redemption was a rocky one for Triple H on Monday night. The 11-time World Champion needed to overcome three daunting roadblocks before he could reclaim a spot at this Sunday's Royal Rumble Match.
After displaying a menacing unpredictability last week, Mr. McMahon offered his rival a second – and final – chance to qualify for this Sunday's Royal Rumble. The Chairman, however, gave no indication of who The Game might face or what type of match he would be competing in.
He found out soon enough. Raw General Manager William Regal told him he'd arranged an Over-The-Top Rope Gauntlet Match, requiring The Game to throw three opponents over the top rope, Royal Rumble-style.
The first barrier in The Game's path to the Rumble was the yellow-toothed ogre, Snitsky. The yuck-mouthed monster was determined to avenge himself from last week, when Triple H repeatedly struck him with his sledgehammer. But Triple H's resolve proved too steely to overcome, and Snitsky found himself hurled from the ring.
Next up, Regal introduced another massive obstacle, SmackDown's Mark Henry. The World's Strongest Man assaulted his opponent with a series of thunderous blows. But a beaten down Cerebral Assassin pulled down the top rope and tricked Henry into propelling himself out of the ring.
Two down, one to go. The final opponent in the match was … Regal himself. The Raw GM, who cost Triple H his Rumble spot to begin with, had suffered greatly at his hands two weeks ago in a First Blood Match. Monday night, the vengeful GM nearly toppled his opponent over the top rope before The Game managed to reverse course and send Regal out of the ring.
The Game's "three strikes, you're in" comeback ensures him a spot at Royal Rumble and a possible look ahead at the main event at WrestleMania XXIV and a 12th World Championship.
Green Bay Decay
First, his beloved Green Bay Packers lost their NFL Championship game on Sunday, then the following night, Mr. Kennedy dropped his match to Shawn Michaels. The Showstopper now takes both the momentum and the bragging rights from Monday night's match with him into this Sunday's Royal Rumble. Video | Photos
Broken Promise
Mickie James came out fired up this week, but ended up in a smoldering funk. She had vowed to pin Women's Champion Beth Phoenix – a foe she's never defeated – but she came up frustratingly short when The Glamazon's size and strength advantage once again proved insurmountable. Video | Photos
Blueprint for Victory?
Hornswoggle may have been given short odds for winning the Royal Rumble this Sunday, but he and Finlay proved just how the two could pull off the most unlikely of victories. The pair cooperated together against The Highlanders and managed to toss both of the Cousins McAllister over the top rope.
Wall of Words
Chris Jericho returned to Raw this week after getting dragged across the floor by JBL with an electrical cord around his neck two weeks ago. Y2J lambasted the Lonestar Loudmouth for trying to scare his children and insisted he would not relent until he took out his rival.
Royal Letdown
The excitement Brian Kendrick felt at earning a chance to qualify for the Royal Rumble quickly turned to dread when he learned that he would have to face Umaga. Despite a valiant effort, the high-flyer just couldn't soar above the challenge of the Samoan Bulldozer.
Trading Places … Again
Two weeks after their Trading Places Match, in which Hardcore Holly prevailed, Carlito and one-half of the current World Tag Team Champions once again faced off. Only this time, Carlito managed to overcome the powerful onslaught of Holly for the win.
Shake, Rattle and Roll
At the insistence of Mr. McMahon, WWE Champion Randy Orton and Intercontinental Champion Jeff Hardy met in the squared circle to shake hands one week after the "Rainbow-haired Warrior" dropped a devastating Swanton Bomb onto Orton from 30 feet. Instead, Hardy shook the hands of nearly everyone in the arena except Orton. To cap things off, Hardy hit his nemesis with a Twist of Fate and left him rattled on the floor. Video | Photos | The Full Story …
22-01-2008 om 22:57 geschreven door jefken
0 1 2 3 4 5 - Gemiddelde waardering: 2/5 - (24 Stemmen)