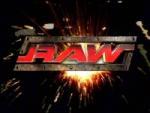 Beth Phoenix, Melina & Jillian def. Mickie James, Ashley & Maria
Shawn Michaels def. Trevor Murdoch (Royal Rumble qualifying match)
Snitsky def. Triple H (Disqualification)
Hornswoggle def. mini-Mr. Kennedy, mini-Mankind, mini-Batista and mini-Kane
Ric Flair def. William Regal
Jeff Hardy vs. Randy Orton (No contest)
MOBILE, Ala. – Triple H may be down, but he's nowhere near out. The King of Kings learned Monday night from Mr. McMahon that, despite seemingly being eliminated from Royal Rumble contention, he may still be able to qualify.
The new lease on life comes two weeks after Triple H lost by disqualification to Ric Flair – thanks to William Regal's interference – in a match that cost him his spot at the Rumble and also set him back on his quest to recapture the WWE Championship.
Monday night, though, The Game unleashed his frustration and fury on his opponent, Snitsky. After losing by disqualification, an enraged Triple H unsheathed his faithful sledgehammer and mercilessly pummeled Snitsky.
At the end of The Game's therapy, the Chairman's image flashed onto a screen overlooking the arena, prompting the irate warrior to hurl his weapon at the screen, triggering sparks to rain onto the stage below.
The Chairman later caught up with his nemesis to give him an earful. He informed Triple H that his blind rage had made him too unpredictable. To calm him, Mr. McMahon told The Game that were he to win his match next week, he would put him back in the Rumble.
However, there was one catch: The Chairman offered no clue as to who The Game might face or what type of bout he would be competing in. There's little doubt that the match will prove an enormous hurdle, but when someone tosses you a lifeline, you tend not to ask what type of rope they're using. WATCH
Ladies Night
Divas Ashley, Mickie James and Maria went up against the team of Jillian, Melina and Women's Champion Beth Phoenix. After a dazzling performance by Mickie, the Glamazon finally pinned her for the three-count after a Fisherman's Suplex.
Qualifying Statement
Shawn Michaels battled Trevor Murdoch in a Royal Rumble qualifying match. Despite his desire to face Mr. Kennedy instead, the two-time Rumble winner and last year's runner-up nonetheless defeated Murdoch to earn his spot in the match. HBK will have to wait until next week to face Kennedy, who accepted his request for a rematch. WATCH
Y2JBL
JBL used the occasion of his own "second coming" – his second Raw "arrival ceremony" – to taunt his Rumble opponent, Chris Jericho. After attacking Y2J with an electrical cord last week, the Lonestar Loudmouth used his words to pour more fuel onto their already fiery rivalry. WATCH
Dwarf Star
In preparation for the Royal Rumble, Mr. McMahon arranged a Mini Royal Rumble Match for his son, Hornswoggle, complete with mini-versions of Mr. Kennedy, Kane, Batista and Mankind. In a positive sign for the leprechaun, he tossed all four out of the ring. The Great Khali then came down to rain on Hornswoggle's parade until his fellow Irishman, Finlay, stepped in to stop him. WATCH
Career Advancement
Add William Regal to the list. After defeating Randy Orton, Umaga and Triple H to keep his career alive, Ric Flair maintained his winning streak by defeating the Raw GM and overcoming Mr. McMahon's win-or-retire ultimatum for yet another week. Flair can now look forward to facing MVP at Royal Rumble in a Career Threatening Match. WATCH
Carried Away
In a preview to their Royal Rumble WWE title match, Randy Orton faced off against his rival Jeff Hardy. After the two traded a series of increasingly vicious blows outside of the ring, Hardy climbed the Raw set and landed a precariously high-flying maneuver onto Orton, resulting in both men being carried away on gurneys. WATCH | Story …

15-01-2008 om 23:10 geschreven door jefken
0 1 2 3 4 5 - Gemiddelde waardering: 2/5 - (7 Stemmen)