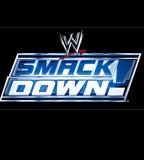 Hornswoggle & Finlay def. The Great Khali & Ranjin Singh
ECW Champion CM Punk, Rey Mysterio & Kane def. Big Daddy V, Mark Henry & United States Champion MVP
Santa Festus def. Santa Deuce (Santa Match)
Batista def. World Heavyweight Champion Edge, Curt Hawkins & Zack Ryder def. Batista (DQ; Handicap Match for World Heavyweight Championship)
ROCHESTER, N.Y. – As 2007 cools down, WWE Superstars continued to heat things up in Upstate New York. Rey Mysterio teamed with ECW Champion CM Punk & Kane to defeat Big Daddy V, Mark Henry & United States Champion MVP on SmackDown.
Both Punk and Mysterio were looking for retribution against the Franchise Playa; Punk from this past Tuesday on ECW on Sci Fi, when MVP attacked him after their match, and Mysterio after MVP was counted out of their bout at Armageddon. Teammate Kane also was hoping to continue the rivalry between him and Big Daddy V. On SmackDown, the Straightedge Superstar had the Master of the 619 and the Big Red Machine by his side, and the trio was able to overcome the Dominant Force in WWE, the World's Strongest Man & the U.S. Champion.
Departing deity
JBL's Farewell Address to Friday Night SmackDown showed that the self-proclaimed "wrestling god" is still full of the fire that made him one of WWE's most controversial (and successful) Superstars. (WATCH) The former WWE Champion has jumped out of retirement and will head to Raw to resurrect his in-ring career, leaving SmackDown without the musings of "the man who single-handedly changed the face of The CW Network." JBL also had some harsh parting words for his now-former broadcast colleague, Michael Cole, in a WWE Mobile on AT&T exclusive video.
Peaks and valleys
Continuing the rivalry between The Great Khali and Finlay, the Punjabi giant teamed with his translator Ranjin Singh, making his in-ring debut, in a tag match against the Irishman & Hornswoggle. The antics of Mr. McMahon's li'llegitimate son seemed to rub off on Finlay Friday night as the two green-clad Superstars made Singh's SmackDown debut an unforgettable one. The Irishman & his pint-sized partner defeated the duo of Khali & Singh, but our fans were left to wonder why Khali watched from outside the ring as the Irish tandem had their way with his translator. (WATCH)
Swan song for 16-Time Champ?
Ric Flair's unparalleled career has spanned 35 years in sports-entertainment, but this New Year's Eve on Raw, that calling may come to an end when Flair faces longtime friend Triple H in a Career Threatening Match. In what may be his last appearance on Friday Night SmackDown, the "Nature Boy" assured our fans in Rochester, "If I'm going to have one last fight, there is no competitor I would rather face than The Game." (WATCH)
When Ric Flair steps into the ring on New Year's Eve with his livelihood on the line; will the mutual respect he and Triple H have for each other help or hinder the 16-time World Champion's quest to continue his career?
Saint Nick slugfest
In a special Santa Match, "Santa" Festus fought "Santa" Deuce just days before Christmas. When the bell rang, Festus transformed from nice to naughty, and he dismantled Deuce to get the win. While Festus and his "biscuits 'n' gravy" partner hope the holidays will bring them closer to tag gold, Deuce & Domino are still in search of a holiday miracle, or at least a victory to get them back on the road to tag supremacy.
Spicing it up
The date between Jamie Noble & Michelle McCool happened on Friday Night SmackDown, and the ever-fiery Superstar made sure that the All-American Diva would have a night to remember. Noble treated the beauty to some fine-dining, and then showered her with a gift to commemorate the occasion. Will McCool and Noble head out on the town again? (WATCH)
Three's company
World Heavyweight Champion Edge received an early present from his love, SmackDown General Manager Vickie Guerrero. She placed the Rated-R Superstar alongside the newly-named Curt Hawkins & Zack Ryder in a 3-on-1 Handicap Match against Batista with the title on the line. Just as it appeared The Animal had recaptured the gold, Vickie had another gift for Edge when she changed the ruling and restarted the match. The Ultimate Opportunist and his friends Hawkins & Ryder capitalized, destroying Batista. Read the full story…

22-12-2007 om 15:15 geschreven door jefken
0 1 2 3 4 5 - Gemiddelde waardering: 4/5 - (2 Stemmen)