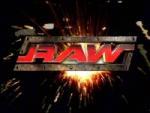 Intercontinental Champion Jeff Hardy def. Carlito in a Ladder Match
Rob Van Dam def. Santino Marella
World Heavyweight Champion Batista, Triple H & Ric Flair def. WWE Champion Randy Orton, Edge & Umaga (DQ)
Hornswoggle vs. The Great Khali (No contest)
The "Million Dollar Man" Ted DiBiase wins 15th Anniversary 15-Man Battle Royal
Cody Rhodes & Hardcore Holly def. World Tag Team Champions Lance Cade & Trevor Murdoch (New champions)
Mr. Kennedy def. Marty Jannetty
BRIDGEPORT, Conn. – In a night where legends returned to their old stomping ground, new champions were crowned tonight during Raw's 15th Anniversary celebration. Cody Rhodes & Hardcore Holly's tenuous relationship proved fruitful, and they defeated Lance Cade & Trevor Murdoch for the World Tag Team Championship.
Cody's father, WWE Hall of Famer "The American Dream" Dusty Rhodes watched from ringside, as Holly caught Murdoch in the Alabama Slam and picked up the winning golden pinfall for his team. The Arena at Harbor Yard crowd cheered as a proud Dusty embraced his son and held the new champions' arms high.
The win ended the "Redneck Wrecking Crew's" three-month reign as champs and marked Cody's first title win in WWE and the third World Tag Team Championship for Holly. Maybe Cody, who fought his now-championship partner several weeks in singles competition before they formed their team, has finally earned Holly's respect. Watch exclusive video...
In other Raw action:
McMahon family values
Mr. McMahon gathered his son Shane, daughter Stephanie and bastard son Hornswoggle for a first-ever family portrait in the ring. But Triple H came to the ring and had other plans for the touching moment. Story | Video
Climbing the ladder
Intercontinental Champion Jeff Hardy fended off a formidable challenge from Carlito in a brutal Ladder Match to retain his title. Video
Evolution redux
The reuniting members of Evolution – World Heavyweight Champion Batista, Triple H and Ric Flair – teamed to defeat former teammate, WWE Champion Randy Orton, Edge and Umaga by disqualification. Video
Van Damn!
In a shocking surprise for our fans at the Arena at Harbor Yard, former WWE and ECW Champion Rob Van Dam answered an open challenge from Santino Marella, beating him with his trademark Five-Star Frog Splash. Video | Interview with RVD
Hogan knows best
When Mr. McMahon ordered that Hornswoggle get another mandated dose of "tough love" and face The Great Khali in a Survivor Series rematch, it looked like the little guy's luck was about to run out. But Hulk Hogan came to ringside and chopped the Punjabi Giant down to size. The colossus rolled out of the ring, leaving the Hulkster and Hornswoggle to pose for the cheering crowd. Video
A royal success
With 15 former Raw competitors involved in a Raw 15th Anniversary Battle Royal, the fans roared as the devious tax collector Irwin R. Schyster outlasted Sgt. Slaughter, Skinner, Scotty 2 Hotty and the rest of the field. But just as IRS was to be announced the winner, the "Million Dollar Man" Ted DiBiase offered his former Money Inc. partner a wad of cash to eliminate himself over the top rope, making DiBiase the winner. Video
Bischoff gets block knocked off
Former Raw General Manager Eric Bischoff was taking credit for Raw's success when he was interrupted by Chris Jericho. Bischoff, who fired Y2J from Raw two years ago, said Jericho should forfeit his upcoming match against WWE Champion Randy Orton at Armageddon and save fans the money. But, as Orton attempted a sneak attack, Y2J had a message for both Bischoff and the Legend Killer. Story …
Diva reunion
As Jillian Hall tried to serenade the crowd with holiday carols, Trish Stratus came to ringside to put an end to the horrendous racket. As Jillian and Trish argued, Lita arrived to get in the face of her former rival. Jillian encouraged the two to fight, but Lita would have none of it. Trish and Lita teamed to chase Jillian away, and then hugged, seemingly settling their differences for the Raw celebration.
Kennedy sends message
After bringing out an imposter last week, Mr. Kennedy faced the real Marty Jannetty, the former Rockers teammate of Shawn Michaels. Kennedy fended off a near upset and defeated Jannetty by pinfall – and then attempted to send a message to HBK at the expense of his former Rocker partner. However, HBK – and ultimately DX partner Triple H – had a message of their own for the loudmouth. Story | Video
McMahon's the greatest
After a night of anticipation, Mr. McMahon proclaimed himself as the Greatest Superstar in Raw History. But Mick Foley (in his Mankind persona), Undertaker and "Stone Cold" Steve Austin expressed their own opinions in their own unique ways. Story | Video

11-12-2007 om 21:40 geschreven door jefken
0 1 2 3 4 5 - Gemiddelde waardering: 1/5 - (4 Stemmen)