09-12-2007
Carlito tekent nieuw contract bij WWE

Carlito decides to stay with WWE
Posted by Bobby Spade on 12/07/2007 at 05:04 PM
The following is from Dave Meltzer:
We can confirm the report on PRwrestling.com earlier today that Carlito has rescinded his notice and has agreed to stay with WWE. He had a meeting with Vince McMahon at Raw and McMahon convinced him to stay. WWE decided right now for a variety of reasons that they didn't want to lose him even though he had been unhappy with the promotion for months.

09-12-2007 om 16:20 geschreven door jefken
0 1 2 3 4 5 - Gemiddelde waardering: 1/5 - (4 Stemmen)

TNA beats WWE in the ratings for the first time

TNA beats WWE in the ratings for the first time
Posted by Bobby Spade on 12/07/2007 at 08:06 PM

This week's edition of TNA Impact drew its usual 1.1 cable rating. Going head-to-head with Impact's second hour was a special edition of ECW which only did an 0.6 rating.

Congrats TNA, you beat ECW in the ratings!!!
09-12-2007 om 16:04 geschreven door jefken
0 1 2 3 4 5 - Gemiddelde waardering: 0/5 - (0 Stemmen)

08-12-2007
Uitslagen smackdown 8 december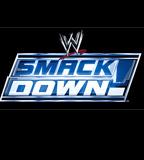 WWE Tag Team Champions The Miz & John Morrison def. Jesse & Festus (non-title match)
World Heavyweight Champion Batista def. Elijah Burke (non-title match)
Jamie Noble def. Chuck Palumbo
Finlay def. Deuce
Kane vs. Edge (No Contest)
FLORENCE, S.C. – The legendary Michael "P.S." Hayes may have been a VIP for one night, but all he got for his trouble was a world-class beat down from United States Champion MVP.
The Ballin' Superstar brought the former Fabulous Freebird into the VIP Lounge to talk about the upcoming Triumph and Tragedy of World Class Championship Wrestling DVD, available everywhere on Tuesday, Dec. 11. But as one of WCCW's biggest stars tried to tell the story of one of sports-entertainment's most successful territories, the disrespectful MVP only wanted to talk about two things: How great he is, and how great it is that he put Matt Hardy – a former protégé of Hayes' – on the shelf just prior to Survivor Series.
Hayes, not taking the disrespect lightly, vowed to teach MVP some respect by "kicking your ass right now." But before P.S. could even take off his jacket, the U.S. Champion blindsided him. Hayes launched a brief counter-offensive, but fell victim to The Playmaker and some taunting from the brash Porter. (WATCH)
At that point, Rey Mysterio – who earlier in the night was named as MVP's opponent for the U.S. Championship at Armageddon by Assistant General Manager Theodore Long – rushed to the ring. The Master of the 619 got some retribution for the fallen Freebird by attacking MVP, and after the two crashed through parts of the VIP Lounge, the Ballin' Superstar finally bailed from the ring to escape the onslaught. It's clear that the issue between Mysterio and MVP is far from over; but now that Rey has his title opportunity, what else will happen on the road to Armageddon?
Win a date with a Diva
That's exactly what Jamie Noble did Friday night, as he defeated Chuck Palumbo for the third consecutive time to earn a date with Chuck's beautiful blond buddy Michelle McCool. For the third week in a row, Noble hit on McCool before the match, but this time he made the repulsed Diva an offer: "If I beat Palumbo, you go on a date with me." Having all the confidence in the world in her associate, Michelle told Noble he was on.
That perhaps was only the second biggest mistake McCool made that night – at least according to Palumbo. With Noble on a path to his third-straight victory, she climbed the apron and removed her shirt, giving the love-struck Southerner a good look at his potential future. Palumbo moved in to strike, but Noble moved away quickly. While the revved-up Superstar stopped short of accidentally slamming into his friend, that gave the wily Noble a chance to roll him up for the surprise three-count, making it 3-for-3 against Palumbo. (WATCH)
Perhaps only Noble himself knows what will happen now that he has the one thing he wants … and the one thing Michelle dreads. There may be even more trouble on her horizon, as following SmackDown, WWE Mobile cameras caught a furious Palumbo fuming backstage; when Michelle rushed in to calm Chuck, he uncharacteristically dressed her down. More on the WWE Mobile on AT&T exclusive …
Shillelaghs and shenanigans once again
Finlay was also a winner on Friday night. Thanks to some shenanigans from his little Leprechaun buddy Hornswoggle, the ornery Irishman defeated Deuce in singles action. Deuce & Domino were still fuming over last week's tag team loss to the Irishmen, but instead of avenging that defeat, the former WWE Tag Team Champions got another taste of stiff Irish medicine.
Before the match even started, Hornswoggle got under their skin by breaking the antenna off Deuce & Domino's car. Later, as Deuce had Finlay in a seemingly compromised position, Hornswoggle was outside the ring spraying Domino & Cherry with a fire extinguisher. Deuce managed to confiscate the contraband from the pint-size prankster, but when the referee took it away from him, it gave Finlay the chance to grab his own weapon – his trusty shillelagh. The Irishman cracked Deuce in the head behind the referee's back, and that was enough to gain the three count.
After the match, however, Finlay ended up wilted like a neglected four-leaf clover. Distracted by the sight of his Armageddon opponent, The Great Khali, making his way to the ring, the Irishman fell victim to a 2-on-1 sneak attack by the boys from the Other Side of the Tracks. Khali then swatted away poor Hornswoggle, who could only watch in horror as the Punjabi giant crushed Finlay's head with his devastating Vise Grip. (WATCH)
The ornery Irishman says he's always up for a fight, but after what happened on Friday, will Finlay even be able to make it to Armageddon?
M&M make it happen again
WWE Tag Team Champions The Miz & John Morrison kept rolling, winning their second match in two days by defeating Jesse & Festus. The ECW Superstars, despite coming off a tough win over The Major Brothers in the Land of the Extreme Thursday night, were able to overcome and conquer the Blue Crew's country boys in the back end of a two-night stand.
Jesse & Festus came up just short against Miz & Morrison on ECW last week in a non-title match, and were hoping that facing the champions on SmackDown soil would lead to a better result. Unfortunately, it didn't, as a timely swat by Morrison knocked Jesse off the top rope, leaving him easy prey for the Shaman of Sexy to finish off with a vicious corkscrew neckbreaker.
When Animals attack
Another Superstar from the Land of the Extreme, Elijah Burke, didn't fare as well on Friday night, as World Heavyweight Champion Batista thrashed him in a non-title clash. The Animal had said Burke was the "furthest thing" from his mind earlier in the week on WWE.com – a slight that the self-proclaimed Guiding Light took to heart. Burke promised to take down Batista, but his word was about as good as the infamous "Dewey defeats Truman" headline back in 1945. Though Burke put up a fight, the World Heavyweight Champion showed why he is the top dog on Friday nights, derailing the Elijah Express with a punishing Batista Bomb.
Rage and retribution
With Vickie Guerrero still incapacitated due to Undertaker's attack two weeks ago, Assistant General Manager Theodore Long took control of SmackDown and gave Edge something he wanted: A chance at retribution against the man who put him out of action back in July, the Big Red Monster, Kane.
For the second week in a row, however, SmackDown's main event ended in controversy. The referee threw the match out once Edge introduced a chair into the proceedings, and things got really hairy once the Ultimate Opportunist got control of Kane with it. Batista – stationed ringside doing guest commentary for the bout – thwarted Edge's dubious efforts, but with both of his Armageddon opponents in the ring, an angry Undertaker made an appearance as well. Edge once again escaped harm's way, but this time, it was The Animal trumping The Phenom in the end. Read the whole story…
08-12-2007 om 19:05 geschreven door jefken
0 1 2 3 4 5 - Gemiddelde waardering: 0/5 - (0 Stemmen)

07-12-2007
UITSLAGEN 6 december IMPACT

NEWS FROM THURSDAY'S "iMPACT!" BROADCAST ON SPIKE TV
TNA continues the road to the January 6 "Final Resolution" PPV
By Bill Banks

There are several items to report from Thursday's "iMPACT!" broadcast - including some huge news regarding The Angle Alliance and "The Instant Classic" Christian Cage...


- The big news from "iMPACT!" involves Christian Cage and the Angle Alliance. Earlier in the night, Cage told the Alliance that he would join them, but only if he would serve as Captain of the team. Kurt Angle agreed, but all hell broke loose in the main event when Angle and Robert Roode double-crossed Cage and beat him unmercifully. AJ Styles tried to stop Roode and Angle, but they continued their assault. Tomko, on the other hand, just left the ring. Will the Angle Alliance have hell to pay next Thursday night from The Instant Classic?

- The "Feast Or Fired" cases were scheduled to be opened on the broadcast - revealing who got TNA Title shots and who was fired - but Matt Morgan failed to keep them secure. TNA management Director Jim Cornette charged Morgan with overseeing the cases, but Morgan lost track of them throughout the event! As a result, Cornette has promised that they cases will finally be opened on next Thursday's broadcast - and if Morgan fails again, the big man will face severe consequences!

- The Latin American Xchange continued their tag team dominance by beating the team of Black Reign and Rellik. After the match Christy Hemme's team of Lance Hoyt and Jimmy Rave attacked the LAX. However, the hooded LAX member once against assaulted Hemme!

- In an attempt to reclaim the X Division Championship, reigning titleholder "Black Machismo" Jay Lethal teamed with The Motor City Machineguns to face Team 3D and Johnny Devine in a Ladder Match, with the gold hanging above the ladder. Machismo had the match won, but with the referee distracted Team 3D once again cheated and annihilated Lethal, placing the X Title on Devine as the referee awarded the bout to Team 3D and Devine.

- Less than a week after being brutalized by Awesome Kong at "Turning Point", TNA Women's Champion Gail Kim lost to ODB in a non-title match on Thursday's broadcast. Following the bout, Awesome Kong once again tried to annihilate Gail, but the Women's Champion battled back before security hit the ring to restore order.

- In a bout to determine who would take possession of one of the "Feast Or Fired" cases, "The Fallen Angel" Christopher Daniels defeated fellow XXX member Senshi (with Elix Skipper as referee).

- Also during the broadcast, manager James Mitchell took part in a sitdown interview with Mike Tenay regarding his former protege Abyss. Mitchell promised there is another story yet to be told about Abyss, but he declined to comment further. Next week on "iMPACT!", there will be a in-ring showdown between Mitchell and Abyss!

07-12-2007 om 19:05 geschreven door jefken
0 1 2 3 4 5 - Gemiddelde waardering: 0/5 - (0 Stemmen)

Uitslagen ecw 6 DECEMBER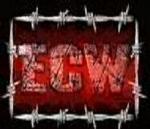 Matches

* WWE Tag Team Champions John Morrison & The Miz def. Major
Brothers
* Balls Mahoney & Kelly Kelly def. Kenny Dykstra & Victoria
* Shelton Benjamin def. Jimmy Wang Yang
* Kevin Thorn def. Jeff Lewis
* ECW Champion CM Punk def. Mark Henry (disqualification)


FLORENCE, S.C. – Whether it was official tag teams or two mammoth-sized Superstars looking to bring pain to the ECW Champion's life, wanderers of the Land of the Extreme were seeing twos.

The Beauty & the Beast tandem of Kelly Kelly & Balls Mahoney proved that their perfect formula of good looks and brawn make up a force in the mixed tag team sect in the world of sports-entertainment. ECW's favorite couple earned a win against SmackDown's Victoria & Kenny Dykstra when ECW on Sci Fi aired at a special time on Thursday night. The ECW Original rolled Dykstra into an inescapable package, leaving Kenny and his significant other stunned.

The Miz can be thanked for Kelly's recent return to the ring, pitting her in hand-picked contests in an attempt to make her life a living hell. The blond beauty has managed to persevere, however, and has found a way to no longer be one of the hottest Divas only outside the ring, but inside as well.

ECW kicked off with the WWE Tag Team Champions John Morrison & The Miz. The once seemingly unlikely pair earned a hard fought victory against the Major Brothers when the Shaman of Sexy got the three-count on Brett. Morrison & The Miz certainly rubbed each other the wrong way in the beginning, but like their WWE Tag Team Champion predecessors, Matt Hardy & Montel Vontavious Porter, they have added up to a very successful combination.

Another force taking the Land of the Extreme by storm is its newest Superstar, Shelton Benjamin. The self-proclaimed "Gold Standard" of sports-entertainment told our fans that they will like him. Audiences prefer a winner, and that's exactly what Benjamin is. To further prove his case, Shelton gave Jimmy Wang Yang a heapin' helpin' of his own "magic" on his way to his third consecutive victory since moving over from Raw.

In other ECW action, Kevin Thorn continued his streak of recent success in convincing fashion. Also, our fans caught their first glimpse of Kofi Kingston, a man who is prepared for trouble in the Tuesday night paradise of ECW. (WATCH)

The evening concluded with ECW Champion CM Punk's Champion's Choice Match. Despite being set to face only one of the monsters between Big Daddy V and Mark Henry, having been dealt the latter, the Straightedge Superstar had his hands filled with both. Punk had some monstrous help of his own, however, as Kane came to his aid. (WATCH)
07-12-2007 om 18:50 geschreven door jefken
0 1 2 3 4 5 - Gemiddelde waardering: 0/5 - (0 Stemmen)

06-12-2007
Confirmed: Former NASCAR Driver Joins TNA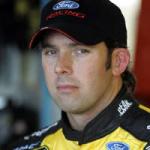 [quote]Confirmed: Former NASCAR Driver Joins TNA
Posted by Ryan Gray on 12/05/2007 at 09:48 PM

TNA released the following press release this evening:

Former NASCAR driver Hermie Sadler joins TNA Wrestling announce team


FOR IMMEDIATE RELEASE

Orlando, Fla. (December 5, 2007) - Former NASCAR driver Hermie Sadler makes his debut Thursday night, Dec. 6, as a professional wrestling broadcaster for iMPACT! (9 p.m. ET), airing on Spike TV.

Sadler retired from the NASCAR Nextel Cup series after the 2006 season and is now an analyst for NASCAR on SPEED and Direct TV Hot Pass. He also has been a wrestling promoter and in-ring performer for the past few years.

Sadler joins Total Nonstop Action (TNA) Wrestling iMPACT! alongside play-by-play announcer Mike Tenay and color commentator Don West for a match between "Fallen Angel" Christopher Daniels and Senshi, which was taped at Universal Studios Florida.

"I had a great time. It was a lot of fun, a great experience, something I hope to do again," said Sadler, 38, the 1993 Busch Series Rookie of the Year. "Commentating for professional wrestling is, in a lot of ways, quite similar to commentating on NASCAR."

In addition to NASCAR announcing, Sadler also is a weekly guest every Tuesday on the nationally-syndicated John Boy & Billy Big Show, a morning radio show which originates from Charlotte, N.C. "Mike and I were really impressed with Hermie's knowledge of the product and his knowledge of each individual wrestler," said TNA commentator Don West. "It's always a pleasure working with someone who is an actual fan of the sport. His enthusiasm shines through and his ability to relate what he sees in the (wrestling) ring to his NASCAR experiences are a great insight."

In 2002, Sadler had a feud with TNA's Ron Killings, leading to a number of appearances and matches as part of a cross promotion between TNA and NASCAR. TNA Wrestling later sponsored Sadler's racing efforts.

"It's always interesting to get the insight of a professional athlete from a sport other than wrestling and, in Hermie's case, his appreciation of wrestling and the fact that he has been a lifelong wrestling fan shines through," said TNA's Mike Tenay.

TNA Wrestling delivers a distinct brand of high-risk, athletic entertainment. TNA's roster includes the biggest names in wrestling today, such as Kurt Angle, Booker T., Kevin Nash, Christian Cage, Scott Steiner, Jeff Jarrett, and Team 3D, as well as the hottest new stars in the business: A.J. Styles, Christopher Daniels, Samoa Joe and
the Motor City Machine Guns.

TNA features the innovative six-sided ring and the high flying "X-Division," as well as concept matches such as "Ultimate X," "King of the Mountain," "Six Sides of Steel," "Lethal Lockdown" and "Elevation X," considered the most dangerous match in professional wrestling, where combatants battle on a platform 20 feet above the ring.

TNA Entertainment, LLC is a privately held company headquartered in Nashville, Tenn.

TNA programming is currently seen in more than 120 countries worldwide. "TNA Thursday Night iMPACT!" airs every Thursday at 9 p.m. ET/PT on Spike TV. Spike TV is available in over 96 million homes and is a division of Viacom International Inc.[/quote]

06-12-2007 om 20:06 geschreven door jefken
0 1 2 3 4 5 - Gemiddelde waardering: 0/5 - (0 Stemmen)

05-12-2007
WWE trying to keep Carlito from leaving

WWE trying to keep Carlito from leaving
Posted by Bobby Spade on 12/04/2007 at 06:01 PM

The Wrestling Observer Newsletter is reporting that WWE is trying to keep Carlito from leaving. As we previously reported, Carlito gave his notice weeks ago, but WWE is trying to avoid another pushed superstar from jumping to TNA. Carlito is quite familiar with TNA booker Dutch Mantel from their days together in Puerto Rico. At this point, Carlito is said to be leaning toward leaving.

05-12-2007 om 22:20 geschreven door jefken
0 1 2 3 4 5 - Gemiddelde waardering: 0/5 - (0 Stemmen)

04-12-2007
Uitslagen raw 3 december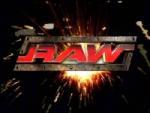 * Beth Phoenix (pin) & Melina def. Mickie James & Maria
* Chris Jericho def. Umaga (disqualification)
* Hornswoggle def. Carlito & Jonathan Coachman
* Intercontinental Champion Jeff Hardy def. Snitsky
* Randy Orton def. Shawn Michaels (disqualification)

NORTH CHARLESTON, S.C. – Hornswoggle prepared himself for yet another week of tough love, compliments of his father, Mr. McMahon. And for yet another week, the resourceful little guy fell into a bucket of leprechaun leftovers and came out smelling like a wild Irish rose.

The Chairman had arranged a No Disqualification Handicap Match pitting Hornswoggle against two of his fiercest foes, Carlito & Jonathan Coachman. But as the two licked their chops at the thought of punishing the wee green guy, the quick-witted fella apparently used his dad's cell phone to call in the protection of a pair of old school enforcers: Ron Simmons & JBL, better known as the APA, to more than even the odds. Watch


Beth, Defying

In a Tag Team Match against Mickie James & Maria, Women's Champion Beth Phoenix paired with Melina and showed once again why the gold rests firmly around her waist. After absorbing a series of blows from Mickie, her Armageddon challenger, the Glamazon hurled her opponent to the mat for the three-count.


Past Imperfect

Stealing a page from Shawn Michaels' playbook, Mr. Kennedy invited to the ring a host of imposters pretending to be HBK's former foes: Marty Jannetty, Razor Ramon and Diesel before inviting out an HBK imposter. Unfortunately for the loudmouth from Green Bay, Wis., the real Showstopper came out and ruined his fun. Story | Watch


RK-Oh, brother!

Compliments of Randy Orton, Chris Jericho matched up against the Legend Killer's choice, Umaga. The Samoan Bulldozer threw his massive frame into Y2J, giving the returning former WWE Champion cause for pause. After leveling Umaga with a Codebreaker, Jericho was prepared to cover for the victory when Orton decided to weigh in. Story | Watch


Pioneer Pin

High-flying Jeff Hardy found himself defending his Intercontinental Championship against the ogre, Snitsky. After taking a pounding, Hardy dealt Snitsky his first pinfall loss all year with a Swanton Bomb to retain the gold. But Snitsky didn't take the defeat too well and Triple H, Hardy's opponent in a high stakes match at Armageddon, intervened. Story | Watch


Musical Interlude

At the choosing of Chris Jericho, Shawn Michaels took on WWE Champion Randy Orton. After fielding everything that Orton could throw at him for weeks, Michaels looked confident that Sweet Chin Music would once again lull Orton to sleep, but Mr. Kennedy and Jericho pulled the plug. Story | Watch

Hogan, Austin & More Announced For RAW Next Week
NoDQ.com > WWE > Hogan, Austin & More Announced For RAW Next Week
Posted by Steve Carrier on 12/03/2007 at 11:55 PM

- Next week's WWE RAW is shaping up to be a huge one as expected as WWE celebrates RAW's 15th Anniversary.

Big names confirmed so far are Hulk Hogan, Stone Cold Steve Austin, Mick Foley, Eric Bischoff, Trish Stratus, The McMahon Family and others. Vince McMahon will announce the Best RAW Superstar of All-Time also on the show.

Another confirmed event is the first ever McMahon Family Portrait with Vince, Linda, Shane, Stephanie and Hornswoggle.
04-12-2007 om 12:07 geschreven door jefken
0 1 2 3 4 5 - Gemiddelde waardering: 3/5 - (4 Stemmen)

SENSHI VERLAAT TNA

Citaat
TNA President Dixie Carter held a meeting today offering everyone in the company their release if they wanted it. Only Senshi (aka Low Ki) took up Carter's offer. So well, it looks like he's through with TNA.
04-12-2007 om 11:59 geschreven door jefken
0 1 2 3 4 5 - Gemiddelde waardering: 0/5 - (0 Stemmen)

03-12-2007
Foto van Roxxi Laveaux


Ge zou het niet direct zeggen

03-12-2007 om 15:17 geschreven door jefken
0 1 2 3 4 5 - Gemiddelde waardering: 4/5 - (3 Stemmen)

A1 RETIRING
Source: PWInsider.com

-- Former TNA star, A1 announced on his myspace page that he is retiring from wrestling.
03-12-2007 om 13:18 geschreven door jefken
0 1 2 3 4 5 - Gemiddelde waardering: 0/5 - (1 Stemmen)

The reason why Scott Hall missed Turning Point

Posted by Bobby Spade on 12/03/2007 at 01:34 AM

The following is from PWTorch.com:

The word backstage on Scott Hall no-showing the PPV a few hours ago is that he had "food poisoning" and couldn't make the show. Of course there would be heat on him for it given that scenario, and because they apparently knew he was alive and no missing in a ditch somewhere, and consciously didn't make the show, there were pretty strong negative feelings toward him.

03-12-2007 om 13:06 geschreven door jefken
0 1 2 3 4 5 - Gemiddelde waardering: 1/5 - (2 Stemmen)

Uitslagen turning point
Turning Point Results & Replay Times

Sunday, 02 December 2007
RESULTS AND REPLAY TIMES FOR THE TNA "TURNING POINT" PAY-PER-VIEW EVENT
By Bill Banks

Replay times for Turning Point are listed below. As always, contact your local cable or satellite provider for availability!

DirecTV: All day replays December 6,8,10,12,16,19,22,26
InDemand: Select replay times from December 3 through December 15
Dish Network: All day replays on December 4 and 6
TVN: Check your TVN programming guide
Viewer's Choice Canada: Select replay times on December 3,4,6,7

Ongoing results from the "Turning Point" Pay-Per-View event are as follows:

The Pay-Per-View kicked off with the mood in the Angle Alliance locker room, as AJ Styles questioned why the TNA World Heavyweight Champion wouldn't join Christian Cage. Angle finally agreed to side with Cage, but said "The Instant Classic" had to go by the Olympian's rules.

The first bout is Team 3D and Johnny Devine vs. The Motor City Machineguns and X Champion "Black Machismo" Jay Lethal in a Tables Match.

The first bout is Team 3D and Johnny Devine vs. The Motor City Machineguns and X Champion "Black Machismo" Jay Lethal in a Tables Match. Team 3D and Devine still have the X Championship held hostage. Early on, Team 3D concentrated on beating down Lethal. However, the Machineguns tagged in and cleared house. The action spilled to the ringside area and Team 3D slid a table into the ring, taking down Lethal. When they went to slide in a second, the Machineguns dropkicked it into 3D. Back inside, Sabin and Shelley double-teamed Devine until 3D took back over with their power game. 3D set up a second tables, but Brother Ray accidentally went through it when Lethal moved. Sabin and Shelley set up a table on the outside and attempted to powerbomb Devine into it, but Brother Devon broke it up. Devon set up a table against the guardrail and put Shelley against it, but Devine crashed and burned through it when Shelley dove out of the way. Shelley and Lethal tried to suplex Devon through a table, but Brother Ray kicked the table out of the way. Later, Lethal put Devine on the table and hit him with a top rope elbow to put Devine through it, but the referee was knocked out. Team 3D came in and knocked everyone out with the X Championship, then put Devine on top of Lethal on the broken table. 3D woke up the referee and he declared Team 3D the winners!

In the back, Crystal interviewed Kevin Nash and Samoa Joe about the upcoming main event. Scott Hall apparently hasn't arrived yet. Joe was upset with Nash because Hall wasn't there yet.

Up next is a Women's Division tag team match with Roxxi Laveaux and ODB vs. Angelina Love and Velvet Sky. ODB and Roxxi started out trading tags while they battled Velvet. When ODB went for her "Dirty Dozen", Velvet reversed it and took the opportunity to tag in Angelina. Angelina dumped ODB to the outside of the ring, then concentrated on taking down Roxxi. Angelina got the three-count on Roxxi as the team of Angelina Love and Velvet Sky were victorious.

In the back, JB found Kurt Angle entering Christian Cage's locker room. Angle told Cage they should come together as a unit because they couldn't be stopped. However, Cage took exception to Angle electing himself the leader of any new group. Cage told Angle he could take his offer and shove it. When Angle left, Cage told Robert Roode to follow his lead out in the ring tonight. Roode took exception to it and had some choice words for Cage. Ms. Brooks spoke up, but Roode told her to shut her mouth.

Up next it's Cowboy James Storm vs. Eric Young. Young snuck into the ring and attacked Storm to start the match. It was definitely a new, angrier side to Eric after what Storm did to him. Back in the ring, Storm took over and worked on Eric's arm and shoulder and then nailed him with his "Eye Of The Storm". Storm continued to focus on Young's arm and shoulder. With one good arm, EY fought back and hit Storm with a top rope elbow - but Storm kicked out. The pain from his injured arm slowed down Eric, allowing Storm to take back the advantage. Storm set up for his superkick, but Eric reversed it and hit a powerslam for a two count. Jackie Moore went to spit beer in EY's eyes, but he moved and she hit Storm instead. Storm took the beer and sucked it down and tried to use it as a weapon, but the referee took it away. With Storm distracted, EY rolled up his drinking nemesis for the win!

In the back, Crystal was with the Latin American Xchange. Crystal asked about the third hooded LAX member who attacked Christy Hemme, but Homicide wanted to talk about the Feast Or Fired match instead.

The Feast Or Fired match was up next. Four cases were hanging above the ring - 3 contained title shots, but 1 contained a pink slip! Fifteen TNA superstars would battle to pull the cases down. The cases will be opened Thursday on "iMPACT!". The participants are: Senshi, Elix Skipper, Christopher Daniels, Sonjay Dutt, Shark Boy, Lance Hoyt, Jimmy Rave, Petey Williams, "Wildcat" Chris Harris, BG James, Kip James, Homicide, Hernandez and Scott Steiner! It was truly an anything-goes brawl. Petey Williams was the first to take down a case. Kip James took down the next case, but he tossed it to BG on the outside of the ring! BG gets to open the case on "iMPACT!". Senshi took down the third case after Hernandez launched him into the corner! The fourth and final case was taken down by Christopher Daniels, but he dropped it before he could bring it to the outside of the ring. After Kip James took down Daniels, Scott Steiner grabbed the case and took it to the outside to claim it! Tune into "iMPACT!" to see which superstar gets which title shot - and which superstar gets fired!

The TNA Knockout Women's Championship was next as Gail Kim defended against Awesome Kong. In the back, Crystal interviewed Gail before the bout. Awesome Kong went right after Gail to start the match, battering her on the outside and launching her into the announcer's table. Gail fought back and tried to attack Kong's arm, but Kong was unstoppable and continued her assault. Kong put Gail in a camel clutch, pulling her back with her hair. Gail managed to mount a comeback, taking to the air with a series of dropkicks to finally knock Kong down! The champion then hit a top rope senton on Kong but only managed to get a two count. Later, Kong was choking Kim in the corner, but when the referee tried to stop her she shoved him away! The referee disqualified Kong, resulting in Gail retaining the title by DQ. Kong went after the referee and hit him with a powerbomb. Kong went back to choke Gail, but Velvet Sky came out to try and help - only to get annihilated by Kong. Angelina Love then hit the ring with a chair, but Kong smashed her in the face with it! Kong put the chair in the middle of the ring and then smashed Gail into it with a sitdown powerbomb! Security finally came in to pull Kong off of the fallen champion. Gail retains the gold, but her war with Kong may be far from over.

In the back, AJ Styles argued with Kurt Angle over the fact that he ruined his chance with Christian Cage to form a unit. However, Karen spoke up and said that perhaps they could talk to Samoa Joe about changing his mind tonight. Angle left to find the Samoan Submission Machine.

Before the 10,000 Tacks Match, Crystal interviewed Black Reign and Rellik in the back. Due to Rhino being unable to take part in the bout, Raven would be Abyss' tag team partner for the sadistic match. Rhino suffered a neck injury on "iMPACT!" due to Rellik kicking him square in the face. All four superstars battled on the outside to start it. Abyss battled Black Reign while Raven went after Rellik. Abyss set up a table of tacks and tried to chokslam Reign through it, but Reign fought out. Back in the ring, Abyss took Reign's "darkness falls" weapon to bloody his nemesis. Reign and Rellik took back control, assaulting Raven and then Abyss, bloodying him as well. Rellik took a handful of tacks and shoved them into Raven's mouth! Kendo sticks came into play by Raven and Abyss as they took them to their opponents to further the bloodshed. Moments later, as Black Reign attempted to smash Raven with his weapon, Raven sent him flying into the table of the thumbtacks! Back in the ring, Rellik beat down the bloodied Abyss. Rellik dumped a bag of tacks in the middle of the ring, but when he turned around Abyss picked him up for a chokslam. However, Rellik sprayed something into the monster's face, temporary blinding him. Out of nowhere, Abyss nailed the Black Hole Slam on Rellik into the thumbtacks and pinned him for the win!

In the back, Kurt Angle found Samoa Joe and tried to convince Joe that Kevin Nash and Scott Hall were just using him. Angle told Joe he didn't want an answer - he just wanted Joe to think about it.

Up next is Booker T and Kaz vs. Christian Cage and Robert Roode! Cage and Kaz started it off, trading chops. Later, Booker tagged in and went at it with Roode, but Cage and Roode double-teamed Booker and wore him down. Booker managed to tag in Kaz and Kaz regained the momentum, hitting both Roode and Cage with a dropkick in the corner. Kaz then hit an amazing somersault over the top rope on Roode and Cage on the floor! Back inside, Roode and Cage took over on Kaz and beat him down after quick tags. During the bout, the mysterious Robert Roode fan was shown in the audience. Kaz managed to dig down and hit his "Wave of the Future" on Cage, but he was unable to tag Booker T as Roode pulled Booker off the apron. However, Kaz managed to hit a double-reverse DDT on Cage and Roode - then he tagged in Booker! Booker went after Cage and set him up for the axe kick, but Cage moved. Booker then went to the top and hit a missle dropkick on Cage. Later, Booker once again went for the axe kick on Cage, but Roode stopped him. Roode went to nail Booker with a chair, but Booker moved and he hit Cage by accident! After Kaz dropkicked Roode out of the ring, Booker finally nailed Cage with the axe kick for the pin and the win!

After the match, Roode tried to revive Cage - but Cage erupted in anger and slapped Roode for costing him the bout! AJ Styles hit the ring and tried to act the peacemaker between Roode and Cage!

Up next is the main event! Cameras found Samoa Joe screaming at Kevin Nash in the back over the fact Scott Hall hadn't arrived yet. Joe told Nash he wouldn't be along out there tonight without backup!

The Angle Alliance was out for the bout first, followed by Kevin Nash and then Samoa Joe. Joe took the microphone and then ran down Scott Hall for not showing up. Joe then said he had a live microphone and had some things to get off his chest. Joe erupted and told the fans his version of TNA - berating Kurt Angle and Kevin Nash and then praising the young lions in TNA. Joe then said he had found a third tag team partner for the bout tonight - a superstar he could count on that would show up when he needed it...Eric Young!

Joe started off on AJ, grounding him before tagging in Eric Young. Kurt Angle came in, but when Young tagged Nash in, Angle ran for cover and brought Tomko in. The two powerhouses traded assaults with clotheslines, boots and big elbows. Nash and Joe apparently won't tag each other in the match. Eric tagged in again, but the Angle Alliance took control. AJ went for a top rope suplex on EY, but Young reversed it into a faceplant and tagged Nash in. While Joe and Young took out AJ and Tomko on the outside, Angle put Nash in his ankle lock! Joe came in and Angle was telling him to turn his back on Nash, but Joe nailed Angle instead! Nash then nailed Angle with his Powerbomb, but Styles broke up the pin attempt. With Young's help, Joe was able to hit the Muscle Buster on Tomko to get the win! After the bout, Nash left the ring as Joe and Young celebrated in the ring.

03-12-2007 om 12:43 geschreven door jefken
0 1 2 3 4 5 - Gemiddelde waardering: 0/5 - (0 Stemmen)


| | |
| --- | --- |
| | |
Over mijzelf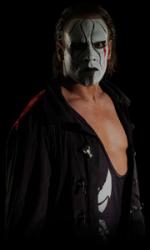 Ik ben
Boon Kenneth
, en gebruik soms ook wel de schuilnaam
Sting
.
Ik ben een man en woon in
Dworp
(Belgie) en mijn beroep is .
Ik ben geboren op 05/06/1989 en ben nu dus
30 jaar
jong.
Mijn hobby's zijn: Worstelen en films.
Gastenboek
Druk op onderstaande knop om een berichtje achter te laten in mijn gastenboek
E-mail mij
Druk op onderstaande knop om mij te e-mailen.