21-10-2007
Big Update On Lex Lugar; Still Hospitalized
NoDQ.com > WWE > Big Update On Lex Lugar; Still Hospitalized
Posted by Ryan Gray on 10/21/2007 at 01:44 PM
Mike Johnson is reporting that former WCW World champion Lex Lugar is still hospitalized at Stanford University Hospital in Palo Alto, California. Fortunately he did not suffer a heart attack or stroke, but was suffering from an infection that caused a nerve impingement in his central nervous system.
He is currently still undergoing intravenous antibiotic treatment and is expected to make a full recovery. On behalf of everyone here at the site, we certainly wish Lex the best!
21-10-2007 om 20:11 geschreven door jefken
0 1 2 3 4 5 - Gemiddelde waardering: 1/5 - (2 Stemmen)

20-10-2007
Uitslagen Smackdown 19 OKTOBER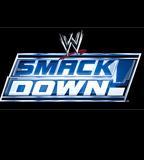 * Kane def. The Great Khali (Disqualification)
* Chris Masters def. Chuck Palumbo
* WWE Tag Team Champion Matt Hardy def. Finlay
* Drew McIntyre def. Brian Major
* Jimmy Wang Yang & Shannon Moore def. Deuce & Domino
* Undertaker def. Jamie Noble
* United States Champion and WWE Tag Team Champion MVP def. Rey Mysterio (Disqualification, Non-title)

Results:Interactive altercations
By Lennie DiFino
October 19, 2007

UNITED KINGDOM – After invading the Land of the Extreme earlier in the week, Kane returned to Friday Night SmackDown to face The Great Khali. Wasting little time, The Punjab Giant gave the Big Red Monster a not-so-warm welcome back, getting disqualified for using a cable to try and decimate Kane. As Kane recovered from the attack by Khali, ECW's Big Daddy V made his way to the ring, looking for retribution against the Big Red Monster for his involvement as CM Punk's partner on ECW on Sci Fi. The Dominating Force in WWE laid waste to Kane, and made it known that the working partnership between SmackDown's Acting GM Vickie Guerrero and ECW's man in charge, Armando Estrada, has opened the gates for his personal path of destruction. WATCH Big Daddy V wreak havoc on Kane...

Phenomenal statement

After griping to GM Vickie Guerrero about having to face Khali last week, and stating that if Theodore Long were in charge he would never have had to face the Punjab Giant, Jamie Noble was given another worthy opponent – Undertaker. The young cruiserweight pleaded his case, hoping to avoid a confrontation with The Deadman, but to no avail. As The Phenom heads toward his Cyber Sunday showdown with Batista for the World Heavyweight Championship, he dominated Noble, sending another message to The Animal. Watch Undertaker destroy Noble...

When Undertaker and Batista step into the ring at Cyber Sunday, you have the power to decide who will be the special guest referee. But will JBL, Stone Cold Steve Austin or Mick Foley be able to control the two behemoths when the gold is on the line? Cast your vote now...
Out of gas

For the first time since returning to SmackDown, Chuck Palumbo tasted defeat. The rivalry between Palumbo and Masters has been building for weeks as their contempt for one another grows. In a controversial match with Chris Masters, Palumbo lost when Victoria distracted the revved-up Superstar by attacking Michelle McCool. Masters took advantage and rolled Chuck up for the win.
Cruising over the tracks

The cruiserweight tandem of Jimmy Wang Yang & Shannon Moore managed to fly high together to defeat Deuce & Domino. Yang enlisted Moore's help to watch his back after Domino attacked Yang following his victory over Deuce last week. The boys from the Other Side of the Tracks have had their problems lately, unable to find success either together or on their own. While they claim to be "all about cool," Deuce & Domino have been anything but cool since losing the WWE Tag Team Championship.
One of our own

The pride of Scotland, Drew McIntyre, was in singles action once again on SmackDown, taking on Brian Major. The young Scottish Superstar picked up his second consecutive victory since his debut last week, and he owes both wins to his mentor, Dave Taylor. McIntyre has taken full advantage of Taylor's helping hand at the expense of the Major Brothers, and the young up-and-comer hopes to continue those winning ways.
Pushing forward

Rey Mysterio, Finlay, Matt Hardy and MVP will all take part in WWE's interactive pay-per-view, Cyber Sunday, but on SmackDown Rey faced the United States Champion and one-half of the WWE Tag Team Champions, for the first time. MVP's co-champion Matt Hardy faced the Irishman in a one-on-one contest that saw his "friend" MVP deliver an unlikely assist. As all four push toward their respective Cyber Sunday matches – matches that YOU have the power to decide – who seized the upper hand? Read the full story…
Taking down a deity

SmackDown's color commentator JBL interviewed World Heavyweight Champion Batista about his upcoming Cyber Sunday match with Undertaker, and the self-proclaimed "Wrestling God" may have bit off more than he could chew when he began berating The Animal. Read the full story…


20-10-2007 om 16:08 geschreven door jefken
0 1 2 3 4 5 - Gemiddelde waardering: 0/5 - (0 Stemmen)

Lex Luger heeft een beroerte gehad

Breaking News: Lex Luger Suffers Stroke?
Written by Ryan Clark on October 19, 2007 at 18:04:03

Dave Meltzer is reporting that Lex Luger is in rough shape in San Francisco.

There are reports that he suffered a stroke in his hotel room and has no feeling from the waist down.

More soon.

Several fans and even family members of Lex Luger have emailed me asking for updates. The only thing I can tell you is that I'm told he had a mild heart attack and not a stroke as I reported earlier. The only information the hospital released to me is that he is in stable condition but is in the emergency care unit.

NoDQ.com > WWE > Update on Lex Luger's condition at hospital
Posted by Bobby Spade on 10/19/2007 at 07:13 PM

From Dave Meltzer:

Pro wrestler Lawrence Pfohl (Lex Luger), 49, is currently listed in stable condition in the emergency care unit at Stanford University Hospital in Palo Alto, CA, after a major scare in his hotel room in San Francisco.

The hospital wouldn't confirm any more. There have been different reports over the past few hours as to whether Luger suffered a heart attack or a stroke, but the former seems to have the most credence at this point.

20-10-2007 om 15:53 geschreven door jefken
0 1 2 3 4 5 - Gemiddelde waardering: 1/5 - (1 Stemmen)

19-10-2007
C.M PUNK
Phillip Brooks


Phillip (Phil) Brooks (26 oktober, 1978) staat beter bekend bij zijn ring-naam CM Punk en is een Amerikaanse professionele worstelaar die momenteel werkt voor de World Wrestling Entertainment (WWE) op de ECW show. Voor zijn debuut in ECW stond hij goed bekend voor zijn werk in het onafhankelijke circuit, vooral als een lid van het Ring of Honor (ROH) rooster waar hij eerder ROH World Champion en hoofdtrainer van de worstelschool was en werd beschouwd als een van de drie iconen van ROH (samen met Samoa Joe en Homicide. Zijn professionele worstel gimmick is die van een "straight edge" volger, een cultuur waar hij in zijn dagelijks leven ook toe behoord en waarvan hij verschillende aspecten gebruik in het worstelen.
Carrière
Vroege carrière
Punk werd geboren in Chicago, Illinois en wilde een professionele worstelaar worden nadat hij Roddy Piper een kokosnoot zag breken boven Jimmy Snuka's hofd tijdens een aflevering van Piper's Pit. Zijn eerste stappen in het worstelen waren in het zogenoemde "Backyard Wrestling" in een federatie die "Lunatic Wrestling Federation" heette samen met zijn vrienden in het midden van de jaren '90. Hij gebruikte daar voor het eerst de naam CM Punk als deel van het tag team de Chick Magnets samen met CM Venom, toen een andere worstelaar de show miste. Hij zou later zeggen dat CM niet stond voor Chick Magnet mar zei dat de initialen geen betekenis hadden door steeds verschillende antwoorden te geven als het werd gevraagd waaronder "Cookie Monster", "Crooked Moonsault", "C. Montgomery Burns", "Charles Manson" en zijn "echte naam", "Chuck Mosley". Nadat hij de federatie verliet omdat hij echt worstelaar wilde worden in tegenstelling tot zijn vrienden die het gewoon voor het plezier deden werd Punk een student bij de "Steel Domain" worstel school in Minnesota waar hij werd getraind door Ace Steel, Danny Dominion en Kevin Quinn om een professionele worstelaar te worden. Als deel van de training worstelde hij bij de St. Paul's Steel Domain Wrestling. Het was hier dat hij Scott Colton ontmoette die later de naam Colt Cabana aan nam. Brooks werd vrienden met Colton en zij worstelden samen grotendeels in dezelfde onafhankelijke promoties met Colton als een tegenstanders of metgezellen. In de onafhankelijke promoties vormde Punk een stable met mede Steel Domain leerlingen Colt Cabana, Chuckie Smoothe, Adam Pearce en manager Dave Prazak die de Gold Bond Mafia heette.
19-10-2007 om 22:25 geschreven door jefken
0 1 2 3 4 5 - Gemiddelde waardering: 0/5 - (0 Stemmen)

TNA iMPACT Results - October 18th, 2007

NoDQ.com > TNA > TNA iMPACT Results - October 18th, 2007
Posted by Andy Steven on 10/19/2007 at 06:10 AM

Credit - WrestlingObserver.com

By Jeff Hamlin (jhamlin@vilcom.com)

The Big News: Kurt Angle and Sting will meet next week for the TNA World Heavyweight title. Kaz and Christian Cage advanced to the semifinals of the Fight for the Right tournament, while Joe did another unnecessary job.

Kurt Angle was pissed about his loss to Sting. Karen Angle looks more like Stephanie McMahon at 38 every day. Kurt started running down Kevin Nash. Karen thought Kurt was crazy for asking Sting for a rematch because she didn't think he could beat Sting without Nash interfering. Kurt ordered Karen out of his dressing room. Karen sounded like Talia Shire from Rocky IV telling her husband he couldn't beat Ivan Drago.

Kurt and Karen came out to the ring where Kurt delivered one of the worst interviews of his career. He said he was an 11-time World Olympic champion. Huh? Kurt brought up the N.W.O. and said it stood for Never Won Zero. Huhhhhhh? Nash came out, and the segment had nowhere to go but up. Nash said he helped Angle because he felt sorry for him. Nash said Angle had one chance to apologize. Kurt refused and said Nash was just riding his coattails. Nash challenged Angle to a fight. Angle threw several punches that Nash no sold, then Nash gave Angle the jackknife to end the segment.

Backstage, Angle was selling his back like he just got shot. Angle wanted to give Nash a peace offering. Jeremy Borash said Nash liked porn, and Kurt ordered Karen to go to the store and get some porn magazines and movies. Karen responded by walking out, with Kurt reminding her to get the magazines.

Chris Sabin vs. Alex Shelley never got going in the first-round of a Fight for the Right tournament match. Way too early to book this match to begin with. They should save it in about two years when the Guns break up. Well, since Russo's booking, I guess it'll be three months. Dueling chants before they even locked up. They opened with lots of chain moves and reversals. Then Brother Ray came out and Dvon jumped the guns from behind. Team 3-D laid them out, complete with Ray whipping both men for costing them their match with The Steiner Brothers. Ray said 3-D was going to destroy about the X-Division. He's about a year late. Ray said he was going to destroy the X-Division because they can. Guess they felt like stealing Shawn Michaels catchphrase while they could. They power bombed Shelley and Sabin through dual tables. So the hottest act in the company got buried again by 1998 headliners. This created an opening for the Fight for the Right tournament quarterfinal.

Jim Cornette was pissed about his Fight for the Right tournament being disrupted when Christian Cage came in with a ladder offering to fill in a spot in the Fight for the Right tournament. Does Cage just carry the ladder around for fun? Then Samoa Joe came in to claim a spot in the tournament. It ended with a pull-apart.

Disco Inferno, introduced as Glen Gilbretti, reemerged for the first time in years. He talked of making a comeback tonight. Gilbretti said he would make his return tonight against an unknown opponent, which Tenay looked uncertain about. Whole segment seemed designed to promote the movie "The Comebacks." Boy is a parody of sports films long overdue. And boy does this movie look lame.


2. Awesome Kong defeated Talia Madison. Standard monter heel match. Madison did good facials selling she was overmatched. Kong has good agility and a personality that will get her over. She delivered the old Aja Kong huracan (spinning back fist) and pinned Madison with a Liger Bomb. *

Kevin Nash did an interview. He said the rest of the guys were playing politics and back stabbing while he was content with playing comic relief for the past year. When Karen walked in on Nash, he said he didn't have any singles on him. Karen tried to smooth things over, but Nash blew her off.

They previewed a Christian Cage Best Of tape where Cage brought up Adam Copeland (using that name).

Chris Harris teased a heel turn by getting upset with Rhino for showing up late to an interview. Guess Rhino's run out of people to feud with.

3. James Storm and Robert Roode defeated Chris Harris and Rhino. Storm played chickenshit heel tagging out before locking up with Rhino. Harris vs. Storm still gets good heat from the crowd. Harris got the hanging vertical suplex on Roode. They built the heat on Rhino after Roode whipped him hard against the corner. Rhino got a belly to belly suplex and went for the gore, but Storm hit a superkick after Roode distracted him. Storm and Roode worked well as a team, as Roode got the rolling neck snap with Storm hit a kneedrop. Rhino made the comeback with a flap jack and made the hot tag to Harris. Harris hit a spinebuster on Storm and a clothesline on Roode for a two count. Harris threw Storm out of the ring, but Roode went for the payoff, and Harris slipped out the backdoor and went for the catatonic, but Roode escaped. Harris hit a rolling reverse cradle and had Roode pinned, but Storm distracted the referee. Rhino tried to get at Storm, which only distracted Earl Hebner further. Then Storm kicked Harris, allowing Roode to get the pin with a payoff. Harris got mad at Rhino afterward. **1/4

Kaz did a bland babyface interview about being in the Fight for the Right tournament.

Jim Cornette and Mike Tenay came out to present the championship belts to the winners from Sunday. Black Machismo came out, even though he was already the X-Division champion. Cornette congratulated him, then Machismo left. Weird. Gail Kim came out to accept the Knockout's title, and seemed choked up legit. Cornette put her over like hell. Crowd was really hot for her. A.J. Styles and Tomko came out to accept the tag team belts. Christian Cage came out with them. Tomko did an interview like a total face. Styles had a long list of people to thank, including Ivan Drago and Pokemon Diamonds. I guess Russo saw the Rocky marathon on Spike TV three weeks ago. Then Cage butted in and demanded a spot in the Fight for the Right tournament. Cornette said Cage would face Joe for the final spot in the tournament. Then Sting came out to accept the World Heavyweight Title. Crowd chanted "You still got it" at Sting. Sting granted Kurt Angle's challenge for tonight. Cornette's mic work was excellent in the segment, and this helped in making the belts feel like something important again. Granted, it couldn't sew up the damage done with Joe and Angle fighting for all the belts this past summer, or the hotshot title switch straight ahead, but it helped. Unfortunately, they couldn't leave well enough alone as Kurt Angle came out in a wheelchair. He had a doctor's note saying he couldn't compete tonight because of Nash's jackknife. Sting wanted to know if Angle's mother signed the doctor's note, which seemed like a dig at Buff Bagwell. The match was moved to next week.

Backstage, Angle was out of his wheelchair worried about what Sting would do to him next week. He vowed to attempt to make things right with Nash. By this point, I was sick of the Angles.

4. Kaz defeated Lance Hoyt. As if we don't have enough women teasing dissension with their boy toys, Christy Hemme was still arguing with Lance Hoyt. Throughout the show, Mike Tenay did the Gene Okerland text promo teasing that TNA was negotiating with several free agent superstars. Kaz tried a rolling reverse cradle, slipped through Hoyt's legs, backflipped over from outside the ring and hit a nice spin kick. He got a drop kick for a two count. Kaz got the spinning neckbreaker for a two count before Jimmy Rave pulled him off. Then Rave and Hemme started arguing, heaven knows over what. Hoyt and Hemme argued in the ring, Kaz charged at Hoyt, only to have Hemme fall in his arms. He teased kissing her, but dodged Hoyt's big boot, and Hoyt stepped on Hemme instead. Kaz pinned him with a drop kick. Hoyt and Hemme argued some more afterwards. *

Crazy Legs Connie from Major League Eating did an interview promoting the show coming up next. He looked like Gallagher with dreadlocks. Okay, dated reference there. Junior Fatu walked in for a promo saying he was a member of the new bread of TNA. Well, compared to Bob Backland and Kip James he is.

Karen was wheeling Kurt around in a wheelchair arguing who should ask Black Reign where Nash was. When Karen asked him, Reign just licked his rat while everyone ran away, leaving Kurt alone in the wheelchair.

5. Abyss defeated Disco Inferno. They played it up like Inferno didn't know he was facing Abyss. Just a squash, as Abyss didn't sell a thing, not that he should have. Shock treatment and black hole slam for the quick pin. Then Black Reign did a run in and attacked Abyss, who made his own comeback with a choke slam. James Mitchell ran in and leveled Abyss, who naturally no sold it. Then Reign hit him with the spiked hammer and pulled out handcuffs. Mitchell handcuffed Abyss arms around the corner, while Reign pulled out Misty the Rat and held it up to Abyss face. Abyss looked scared. Then they put the rat in the bag and put the hood over Abyss head. No heat, and it sounded like there was a chant going on that was edited out. 17 years ago, Terry Funk damn near caused a riot by wrapping a plastic bag around Ric Flair's head. It drew big time. Somehow I don't think this will have the same impact. Worst segment of the show by far, which is a running pattern for Reign. DUD

Angle found Nash's car backstage, who just drove away. Kurt offered him porn to come back to no avail.

6. Samoa Joe defeated Cage. Both men appeared beat up from the PPV match. Joe brought back the ole, ole kick in the ring. He went for the senton, but Cage got the knees up. Cage went for the unprettier, but Joe elbowed out. Cage still hit the reverse DDT for a two count. Joe looked winded minutes into the match, but still hit the enzuigiri. Cage went to the floor, and Joe went for the tope, but Cage went back in the ring. Cage went for a tope of his own, but Joe met him with a kick. Joe tried to suplex Cage out of the ring, but Cage caught himself and gave him the reverse DDT on the apron. Cage jumped off the second rope outside the ring for a clothesline. This was the only match on the show interrupted by a commercial, and really it was impossible to avoid it. Cage got a hangman's neckbreaker. Joe caught a rear naked choke, but Cage reversed it into a jawbreaker. Really, Joe had him in a standard sleeperhold, but It's a UFC world now. Cage hit an elbow off the second rope for a two count. Joe turned the tables with a power bomb. Cage went for a shoulder block, but Joe countered it with an ace crusher. Joe got the discus forearm and mowed him down with a hard clothesline for a two count. Cage went for the unprettier, but Joe reversed it with hard kicks chops and a kneedrop for another near fall. Crowd was hot. Joe went for the sunset flip, then turned it into a Toyota roll for another two count. Joe went for the musclebuster, but Cage kicked him away. Both men ended up on the top rope, where Cage threw him off and hit a frog splash for a great near fall. Cage decked the referee then Joe hit the musclebuster for the pin but no ref. Styles ran ion to get thrown out, but Tomko jumped Joe from behind. Joe kicked Tomko low and clotheslined him out of the ring. Then Matt Morgan ran out and brawled with Tomko. Cage brought a chair into the ring, but Joe kicked it in his face. Joe put the Kokina Clutch on Cage, but Roode ran in to hit Joe in the back with a chair, allowing Cage to get the pin. Good match, but no way Joe should be doing jobs when he was just starting to gain back momentum. ***

19-10-2007 om 20:37 geschreven door jefken
0 1 2 3 4 5 - Gemiddelde waardering: 0/5 - (0 Stemmen)

Two major tag-teams reuniting in TNA?


NoDQ.com > TNA > Two major tag-teams reuniting in TNA?
Posted by Bobby Spade on 10/18/2007 at 11:46 PM

TNA sent out the following mobile alerts earlier today:

TNA is in talks with former WWE talents Scott Taylor and Brian Lawler, Judas Mesias is out indefinitely and Kevin Nash has told TNA management that he and Scott Hall have discussed reforming their tag team in TNA.
19-10-2007 om 08:23 geschreven door jefken
0 1 2 3 4 5 - Gemiddelde waardering: 1/5 - (1 Stemmen)

Incident tussen HBK en Vince


NoDQ.com > WWE > Report: Backstage incident with McMahon/HBK
Posted by Bobby Spade on 10/18/2007 at 10:05 PM

Source: PWTorch.com

Vince McMahon has a history of singling people out backstage and embarressing them in front of other wrestlers. Last Monday when Shawn Michaels was the target of Vince's juvanile behavior, it blew up in Vince's face and left even Stephanie McMahon speechless.

Despite the fact that Shawn Michaels returned to WWE a month ahead of schedule, he still has heat with Vince. Shawn made it clear before he returned that he wants more control over his schedule. He won't be doing any overseas tours and will work a somewhat reduced schedule so he can spend more time with his family.

When Shawn showed up to RAW last Monday for the first time since his injury, Vince started "chewing him out" in front of the lockerroom. He made fun of Shawn's attitude and his clothing, among other things. To the surprise of everybody, HBK fired back at Vince and put him in his place. Shawn made it very clear to Vince in front of everybody that he won't be disrespected by anybody or treated like a rookie.

The wrestlers were shocked that somebody finally stood up to one of Vince's tirades. According to our source, nobody was more shocked than Stephanie McMahon. Witnesses were reportedly amused that Shawn humbled Vince in front of everybody. The McMahons are not necessarily disliked by the roster but this definitely brought Vince down off his high horse.

Shawn and Vince have had a volatile relationship for well over a decade. There is no indication that this incident will have any ramifications on Shawn's WWE status.
19-10-2007 om 08:18 geschreven door jefken
0 1 2 3 4 5 - Gemiddelde waardering: 0/5 - (0 Stemmen)

18-10-2007
This Week's ECW Rating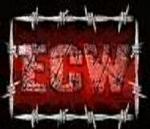 NoDQ.com > WWE > This Week's ECW Rating
Posted by Ryan Gray on 10/18/2007 at 10:59 AM
Source - PWInsider

This week's edition of ECW on Sci Fi did its usual 1.2 cable rating. The October 13th edition of AM RAW did a 0.5 cable rating.
18-10-2007 om 22:51 geschreven door jefken
0 1 2 3 4 5 - Gemiddelde waardering: 0/5 - (0 Stemmen)

17-10-2007
uitslagen ECW 16 oktober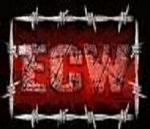 ECW Champion CM Punk & Kane def. The Miz, John Morrison & Big Daddy V (3-on-2 Handicap Match)
Jesse & Festus def. Elijah Burke & Nunzio
John Morrison vs. The Miz (no contest)
Results:
Setting the night on fire
By Andrew Rote
October 16, 2007UNITED KINGDOM – Big Daddy V, The Miz and John Morrison had to set aside their differences quickly as they curtailed their campaigns to take on CM Punk and a partner of his choosing in a 3-on-2 Handicap Match.
Taking advantage of his freedom of choice, the ECW Champion selected the Big Red Machine, Kane. SmackDown's monster ignited the evening, turning Morrison and The Miz against each other, sealing the victory for his team with a devastating chokeslam on the self-proclaimed "chick magnet." (WATCH) More on this story…
Speaking of SmackDown Superstars on ECW on Sci Fi, the brand's acting GM Vickie Guerrero met with Armando Estrada, making it clear that she expects him to return the favor of lending Kane and Jesse & Festus by sending some ECW Superstars to SmackDown. Jesse & Festus broke onto the scene with a convincing win over Elijah Burke & Nunzio. Perhaps most impressive in their win was the exploding force Festus employed between the bells. How will Estrada repay the favor? What impact will SmackDown's success on ECW on Sci Fi have on the Land of the Extreme?
At Cyber Sunday, our fans' dreams come alive and on ECW on Sci Fi, Balls Mahoney's dream came true. Despite knowing the consequences that she may face, Kelly Kelly asked Balls out. She now can only wait for the fate that lies ahead, courtesy of the holder of her contract, The Miz. (WATCH)
On Tuesday night, The Miz had bigger things on his mind than Kelly's love life. He and Morrison went to settle their differences in the main event, only to see their match interrupted by attacks from the behemoth, Big Daddy V. CM Punk's opponent will be decided by you, but the biggest performance of the three undoubtedly belongs to Daddy. (WATCH) More…
Use your freedom of choice on WWE.com and don't miss the final ECW on Sci Fi before Cyber Sunday on Tuesday at 10/9 CT.

17-10-2007 om 20:56 geschreven door jefken
0 1 2 3 4 5 - Gemiddelde waardering: 0/5 - (0 Stemmen)

Raw ratings verbeteren weer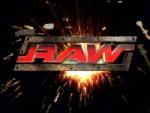 NoDQ.com > WWE > This Week's WWE RAW Rating Improves
Posted by Andy Steven on 10/16/2007 at 07:25 PM
Source - PWInsider
This week's edition of WWE RAW scored a 3.3 cable rating. This is a great rebound from their horrible number last week. The show scored hours of 3.2 and 3.4.

17-10-2007 om 20:00 geschreven door jefken
0 1 2 3 4 5 - Gemiddelde waardering: 1/5 - (1 Stemmen)

16-10-2007
Uitslagen RAW 15 OKTOBER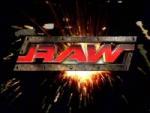 Hardcore Holly def. Cody Rhodes
Santino Marella def. Val Venis
Candice Michelle def. Jillian Hall
Rory McAllister def. Brian Kendrick
Randy Orton def. Jeff Hardy (Non-title Match)
Randy Orton def. Mr. Kennedy (disqualification, Non-title Match)
Randy Orton def. Shawn Michaels (disqualification, Non-title Match)
Results:
United Kingdom Come
By Greg Adkins
October 17, 2007UNITED KINGDOM – Hardcore Holly continues to play professor to the young upstart Cody Rhodes. This Monday night marked the third time Rhodes has challenged the six-time Hardcore Champion and the third time he's been taught a lesson in humility.
This week the tenacious Rhodes battled valiantly for the capacity crowd at England's Birmingham National Indoor Arena, displaying flashes of brilliance and a never-say-die attitude. Unfortunately for Rhodes, Holly's experience proved too difficult to overcome.
However, Rhodes continued his pursuit of excellence despite the odds. After suffering a harsh beating from the veteran, Rhodes gave as good as he got, scoring five near-pinfalls before succumbing to an Alabama Slammer from Holly.
Has Holly had enough of schooling the rookie? Or is Rhodes' dogged determination finally earning him the respect of the Hardcore veteran?
In other developments on Raw:
Venis Eclipsed
Last time Santino Marella had to face Val Venis, the Italian arranged for a substitute in the form of the yuck-mouthed monster himself, Snitsky. This Monday night, though, Marella and Venis went head-to-head. The former Intercontinental Champion proved his in-ring abilities outweighed his singing chops when he defeated the former adult-film star as his "girlfriend" Maria looked on.
Candy-coated Comeback
Anyone wondering whether or not Candice Michelle could bounce back from the loss of the Women's Championship to Beth Phoenix had their doubts put to rest Monday night. Despite losing the gold at No Mercy, Candice continues to display heaps of heart, this week defeating fellow Diva Jillian Hall. At the conclusion of the match, the Glamazon announced that the Candy-coated Diva had invoked her rematch clause. The two will battle for the Women's Championship next Monday, and Phoenix has promised to bring the Candy-coated Diva to her knees.
Plaid About You
Highlander Rory McAllister faced off against Brian Kendrick in a singles match, giving their respective tag partners the night off. Robbie McAllister and Paul London watched ringside as their partners did battle. Also observing the bout ringside was reigning World Tag Team Champions Lance Cade & Trevor Murdoch, who called the Highlanders the "most improved tag team of the year." As if to drive home the point, Rory slammed Kendrick to the mat and chalked up the win.
Ring of Fire
Poor Jonathan Coachman. The conniving Raw Executive Assistant can't seem to grasp how Hornswoggle outsmarts him time and time again. Still on "manny" duty, Coachman had his hands full again Monday night. Mr. McMahon's newest son had Coachman chase him down on bike, through the Divas locker room and finally down to the ring, where their explosive hijinx looked like a scene out of a Looney Tunes episode. (WATCH)
Hardy Grounded
Randy Orton got off to an inauspicious start with Raw General Manager William Regal after dubbing audience members "English rogues." The British GM took umbrage and arranged three matches for the WWE Champion against his three possible Cyber Sunday opponents: Jeff Hardy, Mr. Kennedy and Shawn Michaels.
First up to make his case for facing Orton at Cyber Sunday was the "Rainbow-haired Warrior." Hardy soared several times during the match, knocking the Legend Killer on his back. As the aerial acrobat prepared to drop a Swanton Bomb onto the Champion, Cyber Sunday rival Mr. Kennedy decided to make his presence known. Story | WATCH
The Ego Has Landed
When the time came for Mr. Kennedy to tangle with the Legend Killer, the loudmouth from Green Bay, Wis., had his elevated ego shot down in flames. In retaliation for Mr. Kennedy's earlier interference, Hardy charged the ring and played some dirty Cyber Sunday politics of his own. Story | WATCH
Nighty-Night, Randy
In his third match of the evening, Orton met up with the returning Shawn Michaels, the man who put him to sleep last week with a lullaby of Sweet Chin Music. This week, HBK was determined to send the Legend Killer off to slumber land again. But with Cyber Sunday less than two weeks away, Mr. Kennedy and then Jeff Hardy had something to say about that, especially to impressionable WWE voters. Story | WATCH
16-10-2007 om 22:32 geschreven door jefken
0 1 2 3 4 5 - Gemiddelde waardering: 0/5 - (0 Stemmen)

Daivari weg bij wwe

NoDQ.com > WWE > Breaking News: WWE Releases RAW Superstar
Posted by Ryan Gray on 10/16/2007 at 03:40 PM

WWE confirmed today that they have released RAW superstar Daivari. According to one source the superstar demanded his release several weeks ago, but the paperwork was no finalized until this week.

The following is the official statement from WWE.com:
WWE has come to terms on the release of Raw Superstar Shawn Daivari. We wish Daivari the best in all his future endeavors.
16-10-2007 om 21:44 geschreven door jefken
0 1 2 3 4 5 - Gemiddelde waardering: 1/5 - (1 Stemmen)

King Booker weg bij WWE

NoDQ.com > WWE > It's official: Booker and Sharmell done with WWE
Posted by Bobby Spade on 10/16/2007 at 12:55 PM
From WWE.com:
WWE has come to terms on the release of WWE Superstar Booker T and WWE Diva Sharmell as of October 27. We wish both Booker & Sharmell the best in all their future endeavors.

16-10-2007 om 21:19 geschreven door jefken
0 1 2 3 4 5 - Gemiddelde waardering: 0/5 - (0 Stemmen)

Kane naar ecw ??

NoDQ.com > WWE > Kane leaving Smackdown for ECW?
Posted by Bobby Spade on 10/16/2007 at 01:49 PM
Credit F4WOnline.com:
Unless things change, it is believed that CM Punk's mystery partner tonight on ECW will be Kane. It looks like Kane might be making a complete jump from Smackdown to ECW and it won't be a one-time thing.[/quote]
16-10-2007 om 21:15 geschreven door jefken
0 1 2 3 4 5 - Gemiddelde waardering: 2/5 - (3 Stemmen)

Fifth WWE Diva Search Elimination Revealed

NoDQ.com > WWE > Fifth WWE Diva Search Elimination Revealed
Posted by Steve Carrier on 10/15/2007 at 10:25 PM
Source: WWE.com
Taryn is the fifth contestant to whom we say goodbye. We'll recap Taryn's elimination tomorrow. Plus, the three survivors go for it in our sixth competition. Stay tuned!
16-10-2007 om 21:03 geschreven door jefken
0 1 2 3 4 5 - Gemiddelde waardering: 0/5 - (0 Stemmen)

Smackdown and ECW rosters to merge?
NoDQ.com > WWE > Smackdown and ECW rosters to merge?
Posted by Bobby Spade on 10/16/2007 at 02:34 PM

From WWE.com:

Partnership forming?
Written: October 16, 2007
WWE.com has learned that several meetings have taken place between Acting SmackDown General Manager Vickie Guerrero and ECW General Manager Armando Estrada that, if ratified, would allow SmackDown and ECW Superstars to compete on Tuesday and Friday nights.

While nothing is signed as of yet, locker room sources say that this open door agreement between Vickie and the cunning Cuban shyster will be discussed tonight, live on ECW on Sci Fi. No further details have been released, and when pressed for more information, Estrada was tight-lipped (a rarity in its own right).

"I have no news for you right now," said Estrada. "But tonight on ECW on Sci Fi (10/9 CT), I will give some insight into these, come se dice, meetings."
16-10-2007 om 21:01 geschreven door jefken
0 1 2 3 4 5 - Gemiddelde waardering: 0/5 - (0 Stemmen)

Sting denkt aan stoppen

NoDQ.com > TNA > Breaking Report: TNA World Champion Sting Retiring
Posted by Steve Carrier on 10/15/2007 at 06:55 PM

Source: Wrestling Observer

- TNA World Champion Sting has been telling people that he will be retiring at the end of this year.

Some people within TNA believe Sting has been using the retirement card as a way to get a raise from the company. Dixie Carter wants to keep Sting around TNA, even though Jeff Jarrett wasn't big on re-signing Sting last year.

Sting has a very nice contract with TNA, as he doesn't have to work the house shows or international dates and still receives premium pay.
16-10-2007 om 20:53 geschreven door jefken
0 1 2 3 4 5 - Gemiddelde waardering: 0/5 - (0 Stemmen)

15-10-2007
Uitslagen bound for glory (Sting new champ)
LAX defeated Triple X in an Ultimate X Match to become the #1 Contenders for the TNA World Tag Team Titles. Really hot crowd tonight in Atlanta to kick off the show. They went back to using the cable ropes for the Ultimate X instead of the "Elevation X" structure. Early on in the match, Homicide got on the cables going for the X, but Senshi brought him down. Homicide took out Senshi later with a suicide dive through the ropes. Hernandez pulled Skipper down when he went for the X on the cables as well. Huge spot saw Skipper stand on top of the steel structure and hit a big cross-body on Hernandez. Another big spot saw Homicide bring Skipper off the cables hitting a big neckbreaker. Senshi with the Warrior's Way on Homicide. Finish saw Hernandez give Skipper a Border Toss over the top rope onto Senshi and then climbed up to get the X and the win.

- Video is shown of Kurt Angle and Karen Angle arriving at different times. Kevin Nash was also shown arriving to the arena.

- Back live, Mike Tenay and Don West rundown the card tonight.

- Backstage, Crystal is with Christian Cage, AJ Styles and Tomko. Cage complains that he isn't the #1 contender for the TNA Title and reminds Samoa Joe that he has never been pinned or submitted in TNA yet. Cage walks off and Styles talks about wrestling in his "backyard" tonight in his hometown of Atlanta. Tomko cuts him off and talks about their tag title shot against Team Pacman later tonight.

- Eric Young won the "Fight for the Right" Match. We start out with 16 wrestlers with "Reverse Battle Royal" rules where the first eight to get in the ring advance and it turns into a Battle Royal. When the final two remain, we go to pinfall or submission rules to determine a winner. Confused yet? Those who took part included as follows: Jimmy Rave, Lance Hoyt, Shark Boy, Petey Williams, Kaz, Alex Shelley, Chris Sabin, Sonjay Dutt, Kip James, BG James, James Storm, Eric Young, Robert Roode, Chris Harris and Junior Fatu. The first eight to advance were Junior Fatu, Alex Shelley, Kaz, Robert Roode, Eric Young, Lance Hoyt, Chris Sabin and James Storm. Eliminated in the Battle Royal were James Storm, Junior Fatu, Chris Sabin, Kaz, Lance Hoyt and Alex Shelley. We are down to Robert Roode and Eric Young with pinfall or submission rules. Young got the win with a small package on Roode. The announcers reminded the audience that this was just the beginning as the final eight are going to be involved in an elimination tournament on Impact.

- A highlight package airs regarding Adam "Pacman" Jones.

- Backstage, Crystal is with Team Pacman. Ron "The Truth" Killings talked about having home field advantage tonight and introduced a new member of Team Pacman - Consequences Creed.

- Backstage, Kurt Angle and Karen Angle are shown arguing.

- AJ Styles & Tomko defeated Team Pacman to become the NEW TNA World Tag Team Champions. The new members of Team Pacman, Rasheed Lucius Consequences Creed, replaced Adam "Pacman" Jones in the match tagging with Ron Killings. The match started off early on with Creed and AJ Styles. Pacman intefered "making it rain" on Styles by throwing money at him. Referee Earl Hebner was then distracted picking up the money as Killings had Styles rolled up. Tenay said Hebner was picking up the money like a dancer in a strip club. Probably not the smartest thing to say given the circumstances of those involved. The finish saw Tomko get the pinfall on Killings after a modified double-team corkscrew finisher to capture the TNA tag titles.

- Backstage, Karen Angle confronts Kevin Nash and tells him to help Kurt tonight. Nash said he wasn't going to talk to Kurt tonight at all. Karen called Kurt "their meal ticket" and said that if Kurt didn't win tonight, then Nash might have to return to the ring on his bad knees.

- A video package runs highlighting tonight's X Division Title Match between Jay "Black Machismo" Lethal and Christopher Daniels.

- Jay "Black Machismo" Lethal defeated Christopher Daniels to retain the TNA X Division Title. Really solid match between these guys with the crowd in Atlanta staying really hot and really helping the overall presentation. There were numerous near falls early on in the match. Daniels hit the BME (Best Moonsault Ever) on Lethal early on as well. Lethal missed a flying elbow attempt on Daniels. The finish saw Lethal hit the Lethal Combination on Daniels which consisted of Lethal hitting a backbreaker on Daniels off the top followed by a downward spiral for the pinfall to retain the X Title. Very good match.

- Backstage, Crystal interviewed The Steiner Brothers.

- A video package runs highlighting the past events between Team 3D and The Steiner Brothers heading into tonight.

- The Steiner Brothers defeated Team 3D in a 2 out of 3 Falls Tables Match. The match kicked off with Team 3D and The Steiners brawling into the crowd. After brawling on the outside, the action finally hit the ring to get the match underway. Team 3D went up 1-0 early on putting Rick Steiner through a table with a 3D. The Steiners make it 1-1 when Scott hit a Frankensteiner sending Brother Ray through a table. Brother Ray got a belt and started using it on The Steiners. Team 3D but Scott on a table that Brother Devon setup, but the table broke. That announcers remind us that didn't count. They setup a second table and put Scott on it when Chris Sabin and Alex Shelley ran out to distract Team 3D. Brother Devon took out Brother Ray by accident with a chair shot. The finish saw Devon get bulldogged off the top rope by Rick through the table and The Steiner Brothers win 2-1.

- Backstage, Jeremy Borash was with the TNA Knockouts taking part in tonights Knockouts Guantlet to determine a first-ever TNA Women's Champion. When The Amazing Kong appeared, she scared everyone off.

- Gail Kim won the Knockouts Guantlet to become the first-ever TNA Women's Champion. 10 Knockouts were involved in this match. The match kicked off with Ms. Brooks and Jackie Moore. Shelley Martinez (formerly Ariel in WWE/ECW) was out next. Awesome Kong (formerly The Amazing Kong) and ODB were out next. Kong eliminated Martinez, Ms. Brooks and Jackie. Angel Williams and Christy Hemme were out next. Kong took out Hemme with a big powerbomb as Gail Kim entered next. Hemme was taken away by medics after the powerbomb. Kong was double-teamed and eliminated (her top flipped up as she was eliminated exposing herself to a PPV audience). Talia Madison was out next. Angel Williams was then eliminated. Roxxy Laveaux was the final one out. Talia Madison and ODB were eliminated. We were then down to Roxxy and Gail Kim with pinfall or submission rules. There was a major slip at the end of this that you will hear about tomorrow. We've got 8 pics at the link at the very bottom of this post. Kim got the pinfall on Roxxy to become the first-ever TNA Women's Champion.

- Backstage, Kevin Nash confronts Kurt Angle and tells him he doesn't have his back tonight. Angle makes a joke about Nash's bad knees and calls him washed up. Nash is clearly upset when Angle walks off.

- A video package runs highlighting the feud between Christian Cage and Samoa Joe.

- Samoa Joe defeated Christian Cage with Matt Morgan as the Special Guest Enforcer. The Atlanta crowd was hot for this match the entire time. Early on, Joe took out Cage with a suicide dive on the floor. The two brawled on the outside for a bit and Joe sent Cage into the guard railing. Cage and Morgan exchanged words. While this went down, Joe went back in the ring, charged and flipped over the top rope taking out Cage. Back in the ring, Cage attempted The Unprettier, but Joe blocked it. Cage also blocked a Muscle Buster attempt. AJ Styles and Tomko tried to interfere, but Morgan chased both off. Cage with an Unprettier on Joe, covers, but Joe kicks out. The finish saw Joe hit the Muscle Buster on Cage followed by applying the Rear Naked Choke to get the win to end Cage's streak in TNA of not being pinned or submitted. Really solid match with the crowd hot the whole time.

- Backstage, Kevin Nash was shown speaking with Sting. The goal seems to be to generate lots of sympathy for Nash as he feels he can't perform at "main event" level anymore. Sting asked Nash why he kept backing Angle and Nash said without Angle he had nothing.

- Abyss won the Monsters Ball Match over Raven, Rhino & Black Reign. Lots of weapons were involved including a golf club, shopping cart and trash can. All four started brawling on the outside near the entrance ramp. Rhino went for The Gore on Abyss, but Abyss dodged it and Rhino crashed through a wall. Raven and Black Reign brawled into the crowd. Big spot saw Raven take out Abyss with an elbow drop off the balcony onto Abyss through a table! The action eventually spilled back into the ring. James Mitchell ran out and handed a bag full of glass and thumbtacks. The finish saw Raven attempt a DDT on Abyss, but Abyss countered into a Black Hole Slam over the glass and thumbtacks to get the pinfall. They showed a shot of an angry James Mitchell looking on as Abyss celebrated his win. Not very long, but was fairly decent and the crowd seemed to enjoy it.

- A video package runs highlighting the feud between Kurt Angle and Sting heading into tonight's match with the TNA World Title on the line.

TNA Title Match: Sting vs. Kurt Angle. We have the official main event introductions. The bell rings and the two face off, and lock up. Sting backs Angle into the ropes. We break. Rear waist lock on Angle and a break. Top wrist lock by Angle, reversed by Sting into one of his own. Sting works the arm until Angle gets to the rope. We break and lock up again. Angle with a side headlock. Sting whips Angle to the ropes and Angle shoulderblocks him. Sting then arm drags Angle and he falls outside of the ring. Angle kicks Sting in the gut and chops him. Sting climbs Angle in the corner now and pummels him with ten punches. Angle goes to the ropes and Sting tries a dropkick but Angle hangs onto the ropes as he bounces off. Sting leaps and dropkicks nothing but air. Angle gets clotheslined over the top ropes and to the outside now. Sting takes Angle back inside now and he charges Sting in the corner who moves and then he hits a German Suplex on Angle. Both men are down. Angle slams Sting and uppercuts him in the jaw. Angle suplexes Sting and now wraps the legs around the waist of Sting for a submission. Angle then applies a rear chinlock. Sting gets up and double clotheslines with Angle. Sting and Angle exchange punches now in the middle of the ring. Sting clotheslines Angle a few times in a row, but Angle battles back with fury and charges Sting who hits a Spinebuster on Angle. Sting climbs the ropes and Angle charges quickly after him springing to the top and hitting an underhook suplex for a two count. Angle goes for an Olympic Slam and Sting rolls through for a two count. Angle hits a German and hangs on, then hits a second. Then hits a third, and releases.

Karen Angle came out. Kevin Nash came out and clothesline Sting. Olympic slam by Angle, but the referee was on the outside with Karen. Charles came back in, but only a two count. Angle did a flip off the top rope onto Sting, but Stinger kicked out. Ankle lock again by Angle. Sting reversed it, and threw Angle into Nash. Charles is bumped. Sting covers Angle, but no referee. Andrew Thomas came out, but gets pulled out and nailed by Nash. Nash comes into the ring, and helps Angle double team Sting, but Sting recovers until a low blow by Angle. Angle tried to hit Sting with the bat, but Sting blocked it and used it on Angle and Nash. Death drop by Sting and still wins at 18:27 by covering a bloody Angle to win the TNA world title.
15-10-2007 om 20:36 geschreven door jefken
0 1 2 3 4 5 - Gemiddelde waardering: 1/5 - (6 Stemmen)


| | |
| --- | --- |
| | |
Over mijzelf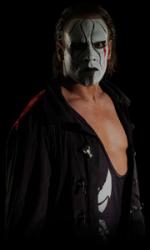 Ik ben
Boon Kenneth
, en gebruik soms ook wel de schuilnaam
Sting
.
Ik ben een man en woon in
Dworp
(Belgie) en mijn beroep is .
Ik ben geboren op 05/06/1989 en ben nu dus
30 jaar
jong.
Mijn hobby's zijn: Worstelen en films.
Gastenboek
Druk op onderstaande knop om een berichtje achter te laten in mijn gastenboek
E-mail mij
Druk op onderstaande knop om mij te e-mailen.