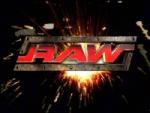 Intercontinental Champion Jeff Hardy and Paul London & Brian Kendrick def. Shelton Benjamin and World Tag Team Champions Lance Cade & Trevor Murdoch
Hardcore Holly def. Cody Rhodes
Mickie James def. Melina
Mr. McMahon def. Triple H (disqualification)
John Cena def. Mr. Kennedy
Results:
No Mercy for Phoenix
By Greg Adkins
October 1, 2007CLEVELAND – Women's Champion Candice Michelle continues to ruffle the feathers of rival Beth Phoenix. When it was announced that the two Divas will once again face off for the title at No Mercy, the Glamazon came to the ring to educate our fans.
"Being a Glamazon means I'm just as beautiful as I am dangerous," Phoenix told the audience.
As if to prove it, she bullied announcer Lilian Garcia into the ring where Garcia pronounced her the new Women's Champion even before the title match had taken place. Garcia, who has a new album coming out next Tuesday, was understandably reluctant.
That reticence didn't go over quite so well with the Glamazon, who questioned how effective Garcia would be promoting her new album with a "crushed throat."
Just as Phoenix constricted her python grip around Garcia's delicate neck, Candice Michelle stormed the ring and ripped the Glamazon away. The Candy-coated Diva then delivered a severe clothesline that sent Phoenix out of the ring. The incident left little doubt that the fur will continue to fly between these two, especially this Sunday at No Mercy.
In other developments on Raw:

Taking Flight
Intercontinental Champion Jeff Hardy and tag partners Paul London & Brian Kendrick were pitted against Shelton Benjamin and World Tag Team Champions Lance Cade & Trevor Murdoch. As expected, the team of Hardy and London & Kendrick took to the skies early, flying outside of the ring and swooping onto their opponents like pterodactyls.
To end the match, Hardy dropped a Swanton Bomb on Cade and pinned him for the three-count.

Rhodes Redux

Cody Rhodes seems determined to earn the respect of extreme machine Hardcore Holly. For the second Monday night in a row, the son of a son of a plumber challenged the six-time Hardcore Champion. And for the second Monday night in a row, Rhodes showed heaps of heart, only to be defeated by the veteran.

Naked Ambition

After overcoming her humiliating shower scene with Hornswoggle, Melina came out this week to battle fellow Diva Mickie James. The two former Women's Champions each dodged several near-pins when it seemed that Melina was finally set to score the victory. Just before she could, however, the lusty leprechaun popped up from under the ring and distracted Melina long enough to hand Mickie James the victory. The infuriated Diva chased the little guy under the ring only to be humiliated once again when he emerged clutching her form-fitting outfit and leaving her naked under the squared circle. (WATCH)

Hammer Time
In his match against Triple H, Mr. McMahon made certain the deck was stacked squarely in his favor. Before the bout began, the Chairman designated Carlito referee. And if that wasn't bad enough, Mr. McMahon arranged for a surprise visit from a vengeful Umaga. Story ... | WATCH


RK-Oh no he didn't!
In their first ever matchup, WWE Champion John Cena entered the ring to battle the athleticism and arrogance of Mr. Kennedy. The loudmouth from Green Bay, Wisc., showed he's got the chops to back up his boasts, but Cena eventually felt the need to shut his opponent's pie hole once and for all with a STFU. But if Cena was looking ahead to Sunday's No Mercy match, Randy Orton was determined to blur his vision. Story... | WATCH
02-10-2007 om 21:59 geschreven door jefken
0 1 2 3 4 5 - Gemiddelde waardering: 1/5 - (2 Stemmen)