30-09-2007
No Mercy update PPV card


NoDQ.com > WWE > New WWE No Mercy Match; Updated PPV Card
Posted by Steve Carrier on 09/29/2007 at 10:49 PM

-- SmackDown acting GM Vickie Guerrero has announced Rey Mysterio vs. Finlay for the WWE No Mercy PPV next weekend. Here is the updated card:

WWE Title Match - Last Man Standing
John Cena vs. Randy Orton

World Heavyweight Title Match - Punjabi Prison
Batista vs. The Great Khali

ECW Title Match
CM Punk vs. Elijah Burke/Tommy Dreamer

Triple H vs. Umaga
Rey Mysterio vs. Finlay

-- Expect the rest of the matches to be announced this week. A possible Beth Phoenix/Candice Michelle match and some sort of MVP/Matt Hardy match are expected to take place.
30-09-2007 om 17:02 geschreven door jefken
0 1 2 3 4 5 - Gemiddelde waardering: 1/5 - (2 Stemmen)

29-09-2007
Chris Jericho komt terug naar WWE

De knoop lijkt te zijn doorgehakt
Zowel WWE als TNA wouden jericho binnenhalen
maar uiteindelijk koos hij dan toch voor WWE
waar hij waarschijnlijk in Raw zal worstelen



Dave Meltzer reported Thursday night that Chris Jericho has indeed picked WWE over TNA for his highly anticipated return to the ring and is set to return at WWE's No Mercy on 10/7. After being in talks with both TNA and WWE, Jericho has decided on WWE.
29-09-2007 om 15:45 geschreven door jefken
0 1 2 3 4 5 - Gemiddelde waardering: 0/5 - (0 Stemmen)

uitslagen Smackdown 28 september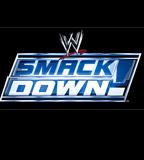 Victoria def. Torrie
Chuck Palumbo def. Kenny Dykstra
Kane def. United States Champion MVP (Disqualification)
Jamie Noble def. Shannon Moore
Undertaker def. Mark Henry
Results:
All things big and small
By Lennie DiFino
September 28, 2007INDIANAPOLIS – The "half-man, half-amazing, one-half of the WWE Tag Team Champions," MVP, celebrated his one-year anniversary as a SmackDown Superstar (check out MVP's one year tribute page) by throwing a party in his VIP Lounge. Matt Hardy visited his co-champion and the United States Champion bearing several gifts – a music video commemorating the Ballin' Superstar's less-than-greatest ring moments; an insulting toast over a bottle of Cristal; and the gift of competition, in the formidable form of Kane. A shocked MVP entered the match with his own game plan, and when Kane looked for the chokeslam to seal the victory, the Franchise Playa kicked the Big Red Monster in the family bling, resulting in a life-saving disqualification. Watch Matt Hardy "help" MVP celebrate his anniversary…
JBL jibes, Rey retaliates, Finlay flattens
After being attacked verbally by JBL and physically by Finlay last week, Rey Mysterio entered Conseco Fieldhouse intent on setting the record straight with SmackDown's color commentator. During another face-to-face interview in the ring, an irate JBL began to bully and push Mysterio. This time, though, Rey pushed back, delivering the 619 to the man whom he forced into retirement more than a year ago. Finlay suddenly entered the ring and unleashed an attack of his own, clobbering Mysterio in the skull with his shillelagh. For two consecutive weeks, the Irishman's vicious, calculated actions left Mysterio laid out in the ring. WWE.com Exclusive: Watch Rey inside the ring moments after Finlay's assault…
Punjabi Prison talk
Hopefully, Rey Mysterio will have fully recovered when SmackDown rolls into Dayton, Ohio next week, as it was revealed last Friday that he'll face The Great Khali in ring action. During an interview with the Punjabi goliath, translator Ranjin Singh brought up the contest as more of a warning for the World Heavyweight Champion, Batista, whom Khali will meet inside a Punjabi Prison Match at No Mercy. On Khali's behalf, Singh noted that Rey Mysterio could conceivably run away next week. "You, Batista, on the other hand, have no such option inside the Punjabi Prison…. Inside the Punjabi Prison, The Great Khali will show no fear. The Great Khali will have no remorse. The Great Khali will have no mercy."
Earlier in the evening, the World Heavyweight Champion admitted to SmackDown announcers Michael Cole and JBL that he had no real strategy going into the Punjabi Prison Match. But he welcomed the insurmountable challenge that awaited him. As he pointed out, "It's dangerous locking me in a cage. It's dangerous backing me into a corner…. When you back me into a corner, I lash out. And when I lash out, people get hurt. If he wants this World Heavyweight Title back, he'll have to pry it out of my dead hands."
Revving it up
Last Friday, Chuck Palumbo continued what's shaping up to be an impressive winning streak with another decisive victory over Kenny Dykstra. Palumbo has been on a tear since rejoining SmackDown, and his Full Throttle offense has kept Dykstra on the down side of their encounters. Will the competitive hunger of the young lion Palumbo ride on past Dykstra, or can the self-proclaimed "future Hall of Famer" find a way to break through eventually?
Cruiser-what?!
Jamie Noble ended his own recent streak of embarrassments when he defeated Shannon Moore on SmackDown. But there was much bigger Cruiserweight news afoot Friday night, coming from the office of Vickie Guerrero, who Mr. McMahon appointed as SmackDown's Acting General Manager earlier that evening. Shouldering the responsibilities of Theodore Long – who remains in a coma in an Atlanta medical facility, following the massive heart attack he suffered at his wedding a week earlier – Vickie voiced deep concerns for Hornswoggle's wellbeing, pointing out that being Mr. McMahon's illegitimate son and Cruiserweight Champion of the World made him too large a target. Therefore, she ordered the poor leprechaun champion to abdicate the Cruiserweight Title. How will Mr. McMahon's "li'llegitimate" son fare without his gold? Watch the video…
Torrie terrorized
SmackDown's Torrie Wilson endured a trying Friday night In her own right. First, she was unable to find a way to match Victoria's viciousness in the squared circle, losing their one-on-one match. Moments later, a mystery woman appeared in the ring and absolutely brutalized the SmackDown Diva. Who is this mystery woman, and why did she attack Torrie? Watch the mystery woman attack...
Deadman rises, Henry falls
After being out of action more than four months at the powerful hands of Mark Henry, Undertaker made a triumphant return to Friday Night SmackDown. Though he had already defeated Henry at Unforgiven only six days earlier, The Phenom gained further retribution against the self-proclaimed Silverback for costing him the World Heavyweight Championship last May. The Deadman systematically decimated the World's Strongest Man in a physically brutal confrontation, sending a message to all of SmackDown's Superstars: Undertaker is back, and better than ever. Read the full story…

29-09-2007 om 15:39 geschreven door jefken
0 1 2 3 4 5 - Gemiddelde waardering: 5/5 - (1 Stemmen)

Gregory Helms
Gregory Helms
Gregory Shane Helms (Smithfield, North Carolina, 12 juli 1974) is een professionele worstelaar die momenteel werkt voor de World Wrestling Entertainment (WWE) op zijn SmackDown! show waar hij de momenteel regerende en verdedigende WWE Cruiserweight Champion is. Helms is de langst regerende Cruiserweight Champion allertijdens, inclusief de WWF/E en WCW versies.
Carrière
World Championship Wrestling
Nadat hij had geworsteld in vele onafhankelijke promoties, waaronder de Organization of Modern Extreme Grappling Arts (OMEGA) promotie opgericht door Matt en Jeff Hardy tekenden Helms en zijn vriend Shannon Moore bij World Championship Wrestling (WCW) in 2000.
In WCW kwam Helms eerste doorbraak als een deel van de heel stable 3 count met Moore en Evan Karagias. Het trio was een parodie op de populaire boy bands van die tijd en hun gimmick hield onder andere in dat ze clips maakten en optraden voor hun matches, waar hun tegenstanders hun tijdens probeerden aan te vallen voordat de match begon. Helms verliet de groep later en gebruikte de naam "Sugar" Shane Helms, en vond succes als WCW Cruiserweight Champion. Hij was de heersende Cruiserweight Champion vlak voor WCW gekocht werd door de toenmalige World Wrestling Federation (WWF).
World Wrestling Federation/Entertainment
Helms veranderde, voor hij als deel van de Invasion angle naar de WWF ging als lid van The Alliance, zijn naam van Shane tot zijn voornaam Gregory om verwarring te voorkomen waarvan de WWF staf dacht dat die zou ontstaan als hij en Shane McMahon actieve leden van de organisatie waren. Tijdens die tijd veranderde zijn naam opnieuw naar Hurricane Helms, maar hij vond weinig succes tot hij het The Hurricane karakter ging gebruiken.
Helm's superheld karakter was los gebaseerd op The Green Lantern; hij heeft een tattoo van het logo van die held op zijn rechter biceps. Zijn echte fixatie op het karakter was gebruikt in zijn The Hurricane gimmick en Helms veranderde langzaam in een volledig superheld karakter tot het punt dat hij een kostuum droeg naar de ring. Tijdens zijn tijd in locker room kleedde hij zich als een jaren '50 reporter met een bril, zijn eigen naam gebruikend, als een hommage aan Clark Kent (Superman), tot de gelijkenis in de naam van de krant waar hij voor werkte, the Daily Globe.
Oorspronkelijk een heel, geloofde Helms zelf dat hij bovenmenselijke krachten bezat. Hij zou bijvoorbeeld tegen heavyweights vechten en proberen hen te chokeslammen, maar door zijn verhoudingsgewijs kleine maat kon hij de andere worstelaars komisch gezien niet eens oppakken. In die tijd ontving zijn karakter groeide positieve fan reactie. Helms werd een face en bleek sommige tegenstanders toch te kunnen chokeslammen, waarbij hij vaak verrast werd door zijn eigen kracht. De Royal Rumble 2002 was een van the Hurricane's meest memorabele momenten van "bovenmenselijke kracht",omdat hij de ring inrende tijdens de Royal Rumble match en probeerde (en faalde) om de megasterren van dat jaarTriple H en Stone Cold Steve Austin te chokeslammen.
Tijdens The Hurricane's korte tijd als heel stal hij Spike Dudley's vriendinnetje, Molly Holly. Zij doopte zich later om tot Mighty Molly, zijn eerste superheld hulpje. Het duo ging verschillende wegen tijdens WrestleMania X8 toen Molly een turn had tegen Hurricane en de Hardcore Titel van hem won.
Helms werd later in de WWE Draft verplaats naar SmackDown! waarbij hij de Cruiserweight titel won van Taijri en Kidman in een triple threat match. Later in 2002 werd hij teruggeruild naar RAW en won de World Tag Team Titels met Kane. In het begin van 2003 was Hurricane betrokken in een feud met The Rock. De twee kwamen samen in fragmenten achter de schermen, waarbij The Rock refereerde naar The Hurricane als "Het Hamburgerboekje" (zijn masker is deels gelijkend aan die van het Hamburgerboefje). Deze komische feud eindigde in een match op RAW waarbij The Rock duidelijk overheerste. Toch, in een shockerende verandering (en deels door de afleidingen van Stone Cold Steve Austin) won The Hurricane zijn grootste winst van zijn carrière.
In 2003 "ontdekte" Hurricane Rosey's potentieel als een superheld en doopte hem "Rosey, the Super Hero in Training" (of de S.H.I.T.). Op de aflevering van RAW op 19 juli 2004 verscheen Rosey in een nieuw kostuum en veranderde langzaam in een volledige superheld en vormde een team met zijn mentor.
Op 1 mei 2005 tijdens Backlash versloegen Hurricane and Rosey La Resistance in de finale van een Tag Team Turmoil match om het World Tag Team Championship te winnen.
Niet lang nadat ze de titels hadden gewonnen, kwam Stacy Keibler bij Rosey en The Hurricane als hun helper, Super Stacy, maar in augustus 2005 verloren Rosey en The Hurricane Keibler als hun helper toen zij en Christy Hemme naar SmackDown! verplaatsten.
Op 5 september 2005 waren Hurricane en Rosey verslagen door Lance Cade en Trevor Murdoch, tijdens hun debuut match op RAW. Hoewel dit een niet-titel match was, verdiende het paar een titel match tijdens Unforgiven. Tijdens de titel match voerde Murdoch een elevated DDT uit op The Hurricane aan de buitenkant. De DDT zorgde ervoor dat de Hurricane last kreeg van een "stinger" en dit stond Cade & Murdoch toe om de geblesseerde Hurricane later in de match te verslaan om de World Tag Team Titels van hem en Rosey te winnen.
Het verlies van de titels was het begin van een negatieve cirkel dat het team tot een einde bracht. Weken na weken verloor het paar, vooral veroorzaakt door de blessures van Hurricane. Tijdens de aflevering van RAW op 17 oktober 2005, werd The Hurricane aangevallen door Kurt Angle op verzoek van Vince McMahon. Na de knokpartij, werd een opname laten zien waarbij Hurricane zijn masker afrukte en Rosey sloeg omdat hij hem niet had geholpen Angle weg te jagen. De volgende week kwam Hurricane niet opdagen bij een Tag Team titel match waardoor Rosey het alleen tegen de tegenstanders op moest nemen. Tijdens de match kwam The Hurricane zonder kostuum aan het begin van de entrance ramp; terugkerend naar zijn echte naam, Gregory Helms en keek toe terwijl Rosey verslagen werd door zijn tegenstanders. Na de match maakte Helms bekend dat hij het zat was om grappig te zijn voor het publiek en dat hij Rosey had gedragen als tag team partner. Dit begon de eerste heel turn voor Helms sinds zijn debuut in de WWE met de WCW/ECW Alliance.
Op de aflevering van RAW op 7 november 2005 vochten Helms en Rosey tegen elkaar in singles. Dit was Rosey's laatste WWE match. Helms won de match nadat hij de Shining Wizard uitvoerde. Op WWE.com's Unlimited praatte helms over zijn frustraties dat hij in recente weken niet op RAW te zien was geweest, maar ook over het feit dat Jerry "The King" Lawler commentaar op hem had op 26 december 2005. Tijdens de RAW van 2 januari 2006 confronteerde Helms Lawler een op een met deze opmerken, waarop Lawler antwoordde dat Helms als Hurricane tenminste nog half vermakelijk wa, maar dat hij nu gewoon helemaal zoog. Helms antwoordde hierop door Lawler te slaan, die dit terug deed op Helms en hem uit de ring stuurde. Door deze confrontatie daagde Lawler Helms uit voor een match op New Year's Revolution. Helms verloor deze match na een Fist Drop.
Tijdens de Royal Rumble 2006 won Helms het SmackDown! WWE Cruiserweight Championship (ook al was hij op dat moment een superstar op RAW) in een Open Invitational voor alle voormalige Cruiserweight kampioenen. De deelnemers waren Helms, de heersende kampioen Kid Kash, Funaki, Paul London, Jamie Noble en Nunzio. Helms won nadat hij de Shining Wizard op Funaki uitvoerde.
Hij keerde terug naar de SmackDown! show in februari 2006 en begon een feud met Nunzio, Kid Kash en de andere cruiserweights. In die tijd versloeg Helms Nunzio in een een-op-een match. De week erna zou hij zijn titel verdedigen tegen Kid Kash, maar Kash was weg vanwege een familie probleem dus Scotty 2 Hotty nam zijn plaats. Helms versloeg Scotty 2 Hotty en deed een promo over het feit dat hij beter was dan alle andere cruiserweight. Op dit moment kwamen alle cruiserweight (die in de running waren voor de titel) naar de ring en sloegen Helms in elkaar met hun speciefieke moves. Later werd bekend gemaakt door SmackDown! General Manager, Teddy Long dat Helms tijdens No Way Out zijn titel moest verdedigen tegen al deze cruiserweights in een titel-match. Helms kon zijn kampioenschap behouden. Later besloot LOng dat Helms zijn titel moest verdedigen tegen een cruiserweight elke week op SmackDown! om te bewijzen dat hij beter was dan alle cruiserweight. Helms eerste verdediging onder deze nieuwe regel was tegen Psicosis van the Mexicools; Helms behield de titel opnieuw door vals te spelen door de touwen.
Op de editie van SmackDown van 10 maart 2006 vertelde Teddy Long aan Helms dat hij zijn titel niet langer hoefde te verdedigen omdat hij zijn neus had gebroken. In plaats daarvan zette Long Helms in een champion vs. champion match tegen United States Champion Chris Benoit. Tijdens de match ontsnapte Helms maar net aan de Sharpshooter en verliet hij de ring. Hij werd na deze ontsnapping tegen gehouden door vier andere cruiserweights - Kid Kash, Jamie Noble, Paul London en Brian Kendrick - die hem grepen en hem terug gooiden in de ring waardoor Benoit de Crossface plaatste en de match won.
Helms onderging een succesvolle operatie op zijn neus en er werd verwacht dat hij vijf tot zes weken zou missen. Tijdens deze tijd verklaarden de SmackDown! announcers dat Helms een no-compete clause (een niet-vechten clausule) in zijn contract had dat hem toestond om ring tijd te missen door een blessure. Helms keerde terug naar de ring op 28 april 2006 tijdens SmackDown! en vormde een team met MNM tegen Paul London, Brian Kendrick en Super Crazy in een six-man tag team competitie. Helms verdedigde zijn titel tijdens PPV's maar verscheen vaker op SmackDown's zuster show WWE Velocity.
Helms bleef zijn titel verdedigen tegen andere cruiserweights terwijl hij af en toe ook tegen de andere SmackDown! titel houders vocht in champion vs. champion matches. Helms vocht tegen World Heavyweight Champion Rey Mysterio op 16 juni 2006 en de United States Champion Bobby Lashley op 7 juli, waarbij hij beide matches verloor.
In het worstelen
Shining Black / Shining Wizard (Rennende enzuigiri naar een knielende tegenstander)
Nightmare on Helms Street / Eye of the Hurricane (Spinnende hoofdlock elleboog drop])
Vertebreaker (Rug aan rug dubbele underhook piledriver)
The Calm Before The Storm / Death Wish / Underdog (Omgekeerde Unprettier - de tegenstaller wordt rug eerst laten vallen)
Overcast (Vliegende nekbreker)
Vliegende crossbody
Hurrikick / Sugarsmack (Superkick)
Chokeslam
CrossFace Halo (Gekruiste armen zittende sleeper slam)
X-Plex (Gekruiste armen German suplex]])
TopSpin Facebuster (Brandweerhoudgreep naar facebreaker knie smash)
Hammerlock Russische leg sweep
StrangeHold Legsweep (Gekruiste armen Russische legsweep)
Inverted Side Suplex (Omgekeerde side slam)
The Shoulder Wrecker (Omgekeerde hoofdgreep van voren naar schouderbreker op de knie)
Triple Facebuster (Drie maal zittende facebuster)
Ivory
"Mighty" Molly
Super Stacy
"The Suicide Bomb"
"The Serial Thriller"
"The Show"
"Kid"
"Kid Vicious"
"Gauge"
"Sugar" Shane Helms
"The Sensation of Innovation"
"IBM — Insane Bump Machine"
"The Nice Package"
Kampioenschappen en andere bereikte dingen
Carolina Championship Wrestling
2-maal CCW Light Heavyweight Champion
Carolina Championship Wrestling Alliance
2-maal CCWA Light Heavyweight Champion
Exodus Wrestling Alliance
1-maal EWA Cruiserweight Champion
1-maal NDW Light Heavyweight Champion
1-maal NDW Tag Team Champion (met Mike Maverick)
1-maal NWA Wildside Tag Team Champion (met Shannon Moore)
Organization of Modern Extreme Grappling Arts
2-maal OMEGA Tag Team Champion (met Mike Maverick)
Southeast Championship Wrestling
1-maal SCW Champion
1-maal SCW Tag Team Champion (met Mike Maverick)
South Eastern Wrestling Alliance
1-maal SEWA Light Heavyweight Champion
Southern Wrestling Alliance
1-maal SWA Light Heavyweight Champion
Texas Championship Wrestling
1-maal TCW Texas Tag Team Champion (met Lenny Lane)
World Championship Wrestling
1-maal WCW Cruiserweight Champion
1-maal WCW Hardcore Champion (met Evan Karagias en Shannon Moore)
World Wrestling Entertainment
2-maal WWE Cruiserweight Champion
2-maal WWE World Tag Team Champion (1 maal met Kane, 1 maal met Rosey)
1-maal WWE European Champion
7-maal WWE Hardcore Champion
World Wrestling Organization
1-maal WWO Light Heavyweight Champion
1-maal NAPW Light Heavyweight Champion
Trivia
In de film The Squid and the Whale is een poster van The Hurricane te zien, hoewel de film zich afspeeld in de jaren '80.
Gregory Helms gebruikte een verschillende gimmick in elk van zijn drie Cruiserweight Championship titels.
Helms is een fan van stripboeken, een van zijn favorieten is The Green Lantern. Hij heeft een tattoo op zijn biceps van het logo van de Lantern en zijn WWE karakter The Hurricane is geinspireerd op The Green Lantern.
Hij is de langst regerende Cruiserweight kampioen allertijden.
Helms voerde de stunts uit voor acteur David Arquette in de film 'Ready to Rumble'
Hij eet voor elke match twee Reese's Peanut Butter Cups.
Zijn finisher Nightmare on Helms Street is gezien door sommige fans als een hommage aan Freddy Krueger en Nightmare on Elm Street hoewel dit nog betwijfeld wordt.
29-09-2007 om 15:34 geschreven door jefken
0 1 2 3 4 5 - Gemiddelde waardering: 0/5 - (0 Stemmen)

Waarom Dreamer bandana draagt
Helpful headwear
Written: September 28, 2007
Determined as Tommy Dreamer was heading into the next stage of the Elimination Chase this past week on ECW, the ECW Original revealed his source of additional – much more meaningful – motivation: His new bandana.
But according to Dreamer, there's much more to his newly donned headwear than decorative cloth.
"Last week, an inspirational little boy gave me a bandana to wear and I wore it to the ring," said the ECW Original, referring to the Fatal Four Way Match on Sept. 18. "This week, I called him up, asked him for another bandana and he gave me a red one. He's fighting for something greater in this world: His life."
According to Dreamer, he met this incredible young man just weeks ago at a WWE event. Suffering from a brain tumor, the boy wears a bandana to hide his scars. As a "shout out" to him and others struggling with physical ailments, the ECW Original will don a bandana to the ring. (Read more in Dreamer's brand-new column)
Dreamer's ill-stricken supporter has reinforced the Superstar's desire to prevail and reminded the ECW Original of just how privileged he is – to compete and to have his health. If this less fortunate, yet brave member of the WWE Fan Nation can endure, then so can the 36-year-old Dreamer.
"Maybe I've got a little luck on my side after all," said the moved Original. "I've suffered a lot of losses on ECW on Sci Fi, and there have been a few moments where I haven't been so sure I could survive. But I still have plenty of fight left in me."
Enduring the first two rounds of the Elimination Chase to No Mercy, Dreamer is more anxious and hungry than ever to earn an opportunity to become ECW Champion one more time. In the days of the original ECW, he captured the ECW Title in his career's shining moment…then lost the gold in the same night. Dreamer has reached the top and wants to be at that spot once again.
"This is the second chance in my life; this is all I want," he explained. "ECW was – and is – my life, and now I want the new generation to see what else I've got. I want to be able to shine one more time – an exclamation point to my career."
And he certainly can achieve that goal. With No Mercy a mere week away, Dreamer could become the man who will meet the Straightedge Superstar for the gold live on pay-per-view. He's survived – even shined – in both a Fatal Four Way and a Triple Threat Match involving ECW's most athletic competitors. All that remains is a one-on-one confrontation on ECW on Sci Fi with the cunning Elijah Burke, who Dreamer believes has earned tainted victories these past few weeks.
"Elijah is an opportunist," he explained. "I hit Stevie with a frog splash last week [in the first Elimination Chase match], and this week, I dropped Thorn with the DDT. Burke got the pin both times because he's an opportunist. But, opportunity doesn't always strike."
Though opportunity may not strike for the Experience this week, Dreamer certainly will – and strike hard. Even without his symbolic bandana tightly wrapped around his scarred head, the ECW Original is a tireless warrior whose own heart pumps the lifeblood of the Land of the Extreme. Now, with the hopeful eyes of one very special fan watching Dreamer in action this coming Tuesday, the ECW Original may very well be indestructible.
Will Dreamer become the No. 1 contender for the ECW Championship? Will he earn his ticket to a title opportunity this week on ECW on Sci Fi? Tune in this Tuesday at 10/9 CT to find out.



Toch wel mooi verhaal
29-09-2007 om 15:18 geschreven door jefken
0 1 2 3 4 5 - Gemiddelde waardering: 0/5 - (0 Stemmen)

28-09-2007
NEWS AND VIDEO FROM THURSDAY'S "iMPACT!" BROADCAST ON SPIKE TV

NEWS AND VIDEO FROM THURSDAY'S "iMPACT!" BROADCAST ON SPIKE TV
The road to the October 14 "Bound For Glory" continues
By Bill Banks
DON'T FORGET: This Thursday night, October 4, starting at 9pm, TNA goes to two hours on SpikeTV!
There are several major news items to report from Thursday's "iMPACT!" broadcast on SpikeTV:
- During a backstage interview, the Voodoo Kin Mafia promised their fun and games were over in TNA and went on to insult the fans. The VKM also promised that Roxxi Laveaux would be a force in the TNA women's division. Later that night during the Knockouts Match, the VKM got involved and helped Roxxi get the win in the bout over Gail Kim.
- Team 3D were on the warpath on Thursday night, as they first attempted to injure Shark Boy during a tag team match. Later in the broadcast, Team 3D hit the ring and attacked the Motor City Machineguns – but Shark Boy came out to try and stop them. As a result, Team 3D smashed Shark Boy in the throat with a steel chair in an attempt to injure him the same way they did to Scott Steiner!
- Also on the broadcast, the icon Sting attacked the maniacal Judas Mesias for what happened on last week's broadcast. Sting and Mesias battled from the backstage area to the ring, but Kurt Angle came in to assist Mesias. With the odds against Sting, "The War Machine" Rhino attempted to come to his aid, but he faced the double team as well. However, Abyss made his return and chased off Angle and Mesias!

28-09-2007 om 23:34 geschreven door jefken
0 1 2 3 4 5 - Gemiddelde waardering: 0/5 - (0 Stemmen)

27-09-2007
Superstar to superstar
Resident champions
Written: September 26, 2007

ECW Champion CM Punk and actress Milla Jovovich have a couple of things in common: Both have legions of fans and know something about kicking ass. To the Straightedge Superstar's surprise, he found out he had even more in common with the Resident Evil: Extinction star when he had an opportunity to talk to her for this week's Superstar to Superstar:



CM Punk: Your new film Resident Evil: Extinction was released last Friday, Sept. 21. How is this film different from the other Resident Evil films? What can the fans expect?

Milla Jovovich: Well, I have to say I was a little skeptical about doing a third Resident Evil because I wasn't totally happy with the second one. So, I was like, "OK, where can we really take this?" But once I read the script, I was so impressed because I felt like this movie is just a whole new feeling. It really stands on its own. You've got this incredible landscape, which was so cool, and it felt so different because there's a whole generation of young people that don't know the other movies. We also have amazing set pieces, like Las Vegas half-buried in the sand and evil corporations, like laboratories, that are kept underground, [and] these incredible computer generated maps. You know, the set has just changed so drastically. We have amazing special effects and also some really great moments between characters and some great relationships. My character, Alice, gets cloned by the evil corporation, and that was really interesting as well – just to be able to play my character in all of these different ways. I just think there are some really great elements to it [the movie] that just make it really fresh and new.

Punk: You mentioned that you had to play clones of yourself. Was each one played differently than how you normally played Alice? Was that a big challenge?

Jovovich: It was interesting. I felt like there were total differences, like each clone had to have a little bit different of a personality from the last one because each person is definitely different. And what makes the original Alice so special is that she is who she is because of her experiences. The other clones don't have the experiences yet, so, of course, they end up getting killed over time – which is kind of scary for me to have to reenact my own death a few times. It's really
.

Punk: Yeah, it's got to be weird.

Jovovich: The whole experience makes for a very creepy, surreal movie. Just looking at all of the global issues going on right now – to see this computer generated world, where you see things like Las Vegas half buried in the sand is just really chilling. It's also really interesting that we even had a lot of our set pieces built in the sand in Mexico. It's really cool because as actors you don't really get to see the special effects. But this time, we actually got to see Las Vegas buried in the sand. So we had the Eiffel Tower, the Venetian Hotel, and a bunch of real, recognizable landmarks.

Punk: So, it made it easier then instead of having to pretend and work in front of a green screen?

Jovovich: You know, working in front of a green screen is always really challenging because you definitely have to stretch your imagination, and it's always a bit disconcerting to be able to act in front of or next to nothing. So, anything that you can do to react or make it more organic and natural is very helpful.

Punk: I'm sure. And from what I've seen on TV and in the previews is that there are some pretty intense action scenes with you beating people up, throwing knives and all kinds of stuff. Out of all of the scenes that you did, which one was your favorite to film?

Jovovich: Probably filming my clone sequences because I had to revisit some of our old sets. My clones were going through this test grid, and the evil corporations rebuilt a couple of scenarios that we've seen in the first movie, and she has to go through these things over and over again. So, it's like having one of those bad, reoccurring dreams over and over again. You really get this frustration watching the movie because you feel really bad for her. She's literally waking up in the same scenario again and again. She was really persecuted by these people and it makes it for a really interesting character.

Punk: Cool. Well, in this movie you kick a lot of ass and you look great doing it.

Jovovich: Thank you. [Laughs]

Punk: You've been in action movies before, and I think you are a great actress. You're always gorgeous and muscular and always ready to beat people up. How do you prepare physically for this character or any other character?

Jovovich: I love to do a lot of training. In this particular film, we did three months of training to learn the fight sequences and also to do weapons training with the knives that I'm using in the film. It's always one of my favorite reasons to do action films because I've always been a Sci-Fi junkie, and always loved martial arts ever since I was a kid. My dad and I used to have Kung Fu Sundays and watch all of the old Chinese cinemas. So, I've always been a big martial arts fan. For me, to be able to train with real professionals and with some of the best in the business is always really interesting and challenging, and also a great honor. So, I really love it. I think because the women that I play in these action movies are so strong and disciplined, I think it's important for me to try and emulate that in my own personal life. I try really hard to work really long days to discipline myself to just try to get in their mindframe because if their mindframe is good, they must have trained 10 times harder. And we have 10 to 12-hour workdays, and the days just fly by because you are always learning something so interesting and new, like flying through the air, doing backflips or whatever. It's really incredible.

Punk: It sounds like we have the same schedule. I can't get enough of it myself.

Jovovich: [Laughs]

Punk: Now, you say that you're a Sci Fi junkie. I wrestle on ECW, Tuesday nights on Sci Fi.

Jovovich: I know! You have a lot of fans here in Los Angeles.

Punk: That's awesome. You've been acting since you were 11, [you're] a well-known supermodel, an actress, a singer, [and] a musician. You are all of these things. To me, it's awesome that there are strong female role models out there that can do all of this stuff. I think it's super sexy that you can do all of these things, and you are fantastic at all it. Out of all of those things, which do you enjoy doing more?

Jovovich: I've always been really organic with the things that I do and in my career. I love to act for sure because my mother was an actress in Russia. She was a big actress in the '70s, and was a big star there. I always knew that I'd follow in her footsteps since I was a little girl. I think that everything else is just a branch off of the same tree. As a model, I was acting then because when you're 11 years old and you're modeling for these fashion magazines, you're really acting just like a grown up. For me, it was kind of the same difference. With music, I mean, I've never been the perfect singer in any way, shape or form, but I've been more of a character or a personality. I love writing. So for me, music was always about performing onstage. It was always like writing in a diary for me when I would write songs. I think that being an actress is what spawned everything that I do because it's really just entertaining and performing. And being creative is what I love. … I have a lot of friends that are musicians and they'll come over, [and] we'll make dinner and drink a few glasses of wine or have some beers, play some guitars and jam! And that turns into, "Hey, that's really good, let's finish that song!" Then we end up having about six or seven different songs and just perform. [Laughs] So, it's always just kind of natural how it happens.

Punk: I used to be in a band before I wrestled.

Jovovich: Yeah? That's awesome. It's always a relaxed, good time, and I don't do music professionally anymore really. I did a few professional shows this year, overseas, one over in Russia and one in Paris. It's always very casual because I feel like for me, music is just so natural. If I start promoting it, getting too involved in the reviews and the this and the that, it gets depressing. It gets to be real business, and I don't want it to be like business for myself in that sense. Music has always been something that I do for myself. I actually release demos on my Web site: www.millaj.com, where I let people download my songs for free. It's fun, and I get a lot of support from my fans, and I don't need to go through the hell of promoting records.

Punk: You've seen that I have a lot of tattoos. Some might consider my tattoos good luck charms, even though I don't believe in luck at all. Do you have any tattoos, or good luck charms for that matter?

Jovovich: Well, I pray. I am definitely a spiritual person. I'm Eastern European – I was born in the Ukraine. If you go to the Ukraine, and see my home city Kiev, it's actually a city of churches. It's a very beautiful, spiritual place, so I've always felt very close to God in so many ways. I've always felt a real magic in life. Even in the fantastic movies that I've been in, it's always been an extension from the magic that I've felt in my everyday life. As long as I can keep that childlike essence in myself, I think that I can have luck in that sense because it makes me look at life in a more fun way so it's not so serious all the time. Just to enjoy each moment as it comes and to try not to sweat the small stuff too much and to see the big picture and appreciate the little things in life too, which are much more magical than the big things could ever be.

Punk: Yeah, it's definitely the small stuff that's important. I'm a huge music fan, and everywhere I go, I bring my iPod. The Resident Evil movies, in my opinion, have always had a huge soundtrack and the soundtrack has always been a big part of the movies. This year, I've noticed that you have the band, Throwdown, on the sound track. It's a friend of mine's band; they are a great straightedge, hardcore band. I want to know what you listen to currently. What's on your iPod?

Jovovich: I've been listening to a lot of old music recently. Everything from the '50s, like crooning, doo wop and also some '70s music. I've been playing a lot of America. "Strange Magic" is something that's been playing on repeat.

Punk: That's so interesting …

Jovovich: [Laughs] I'm also really into Olivia Newton-John. I play so much stuff, and I have a lot of great friends that send me demos, too. I also have friends on MySpace that have great songs that you can't really buy. I like to listen to a lot of my friends' music as well. I have a pretty eclectic musical selection. But lately, I've been on a '70s kick.

Punk: That's cool. So, what's in your future? You've said that you're pregnant, and I wish you the best of luck with that. I hope that you have a very healthy baby. But what's in the future for you?

Jovovich: Well, actually I'm leaving in just a few hours to go to Germany to do a small part in my friend's movie – and he's actually the godfather of my baby. It's going to be a lot of fun because I get to play myself, which is neat. Then, I'm going to have the baby, and next year, I am in a film called Winter Queen that I am going to do in St. Petersburg. I was supposed to do the movie this year, but because of the pregnancy, I didn't finish it. It's based on a Russian, Victorian thriller. It should be a lot of fun because it's a period piece, which is a nice change for me from the action stuff.

Punk: That's very cool. Thank you so much for the interview. I have just one more question for you since I am a huge fan. Could you just say, "Big Bada Boom" for me?

Jovovich: Big Bada Boom! [Laughs]

Punk: I don't want you to hate me because I asked you to say that — but I had to.

Jovovich: Are you kidding me? Thank you! I haven't said that in ages. Thank you so much for taking the time out to interview me and good luck with everything!

Punk: Remember, luck is for losers. [Laughs] Alright, Milla. Thank you so much for your time.

bron: wwe.com

27-09-2007 om 18:30 geschreven door jefken
0 1 2 3 4 5 - Gemiddelde waardering: 0/5 - (0 Stemmen)

26-09-2007
uitslagen ecw 25 seprember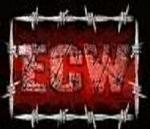 Elijah Burke def. Kevin Thorn and Tommy Dreamer (Triple Threat)
Mike Knox def. Nunzio
Miz def. Local
CM Punk def. Matt Striker


Results:And then there were two…
By Andrew Rote
September 25, 2007

INDIANAPOLIS - Elijah Burke is licking his lips as No Mercy comes closer and closer. After stealing the win in the Fatal Four Way last week, Burke once again notched the pin, covering Kevin Thorn for the three-count in the opening Triple Threat Match. Now, only Tommy Dreamer stands between ECW's Guiding Light and his second ECW Championship opportunity. With the experience and heart that the ECW Original brings to the table, however, that could be much easier said than done… especially when he managed to beat the odds and survive against two ruthless competitors in Burke and Thorn thus far. (WATCH)

If these two potential challengers aren't enough to occupy his mind, ECW Champion CM Punk apparently has a very big problem in the Land of the Extreme… literally. After teaching Matt Striker a lesson and earning a victory in the main event, the Straightedge Superstar was almost turned into a straight-edged pancake when Big Daddy V squashed him with a splash. Did the beast prove that he is the ECW Champion's daddy? (WATCH) Read more on this story…

In other ECW on Sci Fi action, The Miz kept alive his solo undefeated record since joining ECW. When his three beautiful escorts came to celebrate with him, however, the party was cut short, as Balls Mahoney asked Kelly Kelly if she would go out with him, for a second straight week. Unfortunately, just like the previous week, the answer remains unclear… Before a smiling Kelly could answer, The Miz responded for her with a blow to Mahoney's mouth with the microphone. Kelly quickly rushed to his side, checking on Mahoney's condition, only to be pulled away as always by the self-proclaimed chick magnet and the rest of Extreme Exposé. (WATCH)

Also on Tuesday night, Mike Knox made up for last week's disappointing loss when he defeated Nunzio in convincing fashion.

Don't miss further developments with Burke and Dreamer and the road to the ECW Championship on the next ECW on Sci Fi on Tuesday at 10/9 CT.


26-09-2007 om 21:20 geschreven door jefken
0 1 2 3 4 5 - Gemiddelde waardering: 0/5 - (0 Stemmen)

25-09-2007
Orton getrouwd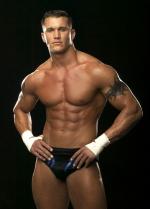 We can confirm that WWE superstar Randy Orton missed tonight's RAW and this weekend's house shows because he married his fiancée Samantha Speno this past Friday. He has been granted some time off to enjoy his honeymoon and spend time with his newlywed wife.

A lot of people have sent emails asking whether or not The Legend Killer had been suspended.
25-09-2007 om 18:26 geschreven door jefken
0 1 2 3 4 5 - Gemiddelde waardering: 0/5 - (3 Stemmen)

Lyndy Frieson geelimineerd in diva search


NoDQ.com > WWE > Second WWE Diva Search Elimination Revealed
Posted by Steve Carrier on 09/24/2007 at 11:44 PM

The following is from WWE.com:

Our fans have spoken and Lyndy Frieson is the second contestant eliminated from 2007 WWE Diva Search. WWE thanks Lyndy for her participation and wishes her well. Tomorrow: A new competition revealed and we say farewell to Lyndy.
25-09-2007 om 18:23 geschreven door jefken
0 1 2 3 4 5 - Gemiddelde waardering: 1/5 - (1 Stemmen)

uitslagen RAW 24 SEPTEMBER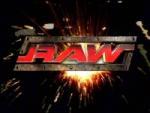 Hardcore Holly def. Cody Rhodes

Ron Simmons def. Santino Marella (count-out)

Mr. McMahon & Carlito def. Triple H (Handicap Steel Cage Match, McMahon escaped cage)

Paul London & Brian Kendrick def. World Tag Team Champions Lance Cade & Trevor Murdoch (disqualification, non-title)

Beth Phoenix & Shelton Benjamin def. Women's Champion Candice Michelle & Intercontinental Champion Jeff Hardy (Mixed Tag Team Match)

WWE Champion John Cena def. Jonathan Coachman (Tables Match, non-title)

Results:Raw gets Hardcore with Holly's return
By Corey Clayton
September 24, 2007

MILWAUKEE – After five months off with a broken arm, Hardcore Holly was ready to make his mark in the ring.

And in a town famous for its beer, trouble was brewing for Cody Rhodes at the hands of the returning ring veteran. As punishment for disobeying Acting General Manager Jonathan Coachman and attacking Randy Orton last week on Raw, Rhodes faced the returning former six-time Hardcore Champion in his first match back.

Holly chided Rhodes in the ring before their match.

"With a name like that, you should be in a boy band and not in a wrestling ring," Holly said. "You don't get my respect based on your name. If you want my respect, you need to earn it."

The young Rhodes didn't back down from the returning veteran, pelting him with punches and dropkicks. But Holly was able to dodge Rhodes' springboard plancha attempt, then finish him off with a powerful Alabama Slam.

With an impressive return, Holly put the Raw locker room on notice that he's back and better than ever.

In other Raw action:

Tag turmoil

Paul London & Brian Kendrick knew that a victory over World Tag Team Champions Lance Cade &Trevor Murdoch in a non-title contest would ensure them a title match next week on Raw. As Kendrick had Murdoch covered for the pinfall, The Highlanders came in and beat down Kendrick & London, causing a disqualification. The Scottish cousins were upset that they weren't granted a title opportunity, and wanted to thwart London & Kendrick's chance for yet another title match.

Italian iced

Santino Marella and Ron Simmons squared off in an attempt to settle their recent rivalry over Santino's girlfriend, Maria. But after taking a pummeling from the former three-time World Tag Team Champion, Marella fled. Maria implored Marella to return to the ring, but Marella took Maria's arm and led her away, conceding the "damn" count-out to Simmons.

Flying high

Beth Phoenix continued to show her dominance over Raw Divas and put Women's Champion Candice Michelle on notice when she and Shelton Benjamin defeated the championship pair of Women's Champion Candice Michelle & Intercontinental Champion Jeff Hardy. As the men battled outside the ring, the Glamazon hit a distracted Candice from behind, and then flattened her with powerful cradle suplex to pick up the pinfall.

Handicap cage

Triple H came into Raw thinking he'd only have Carlito to deal with inside the 15-foot-high steel cage. But as payback for The Game's humiliating treatment, Mr. McMahon added himself to the cage match and won the match for Carlito and himself, escaping over the top. Story … | Watch the video ...

Mini-mayhem

Hornswoggle had an eyeful of action all night long, pairing up with the vivacious Melina. The A-list Diva seemed interested in the little love machine at first, but then revealed that Coachman had promised her a Women's Championship opportunity if she took the leprechaun out. Story … | Watch the video ...

Feeling Green

WWE Champion John Cena was told to keep his hands off of Acting Raw GM Jonathan Coachman, but couldn't resist charging through security to get his hands on him. As Coachman prepared to strip Cena of his title, Mr. McMahon stepped in and overruled the GM, ordering him to face The Champ in a Tables Match. But it wasn't the "Mr. McMahon" you might be thinking of. Story … | Watch the video...



25-09-2007 om 00:00 geschreven door jefken
0 1 2 3 4 5 - Gemiddelde waardering: 3/5 - (4 Stemmen)


| | |
| --- | --- |
| | |
Over mijzelf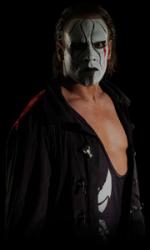 Ik ben
Boon Kenneth
, en gebruik soms ook wel de schuilnaam
Sting
.
Ik ben een man en woon in
Dworp
(Belgie) en mijn beroep is .
Ik ben geboren op 05/06/1989 en ben nu dus
30 jaar
jong.
Mijn hobby's zijn: Worstelen en films.
Gastenboek
Druk op onderstaande knop om een berichtje achter te laten in mijn gastenboek
E-mail mij
Druk op onderstaande knop om mij te e-mailen.