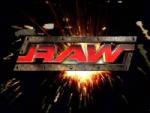 Intercontinental Champion Jeff Hardy def. Shelton Benjamin
"Hacksaw" Jim Duggan def. Daivari in a Flag Match
Women's Champion Candice Michelle & Mickie James def. Melina and Jillian Hall
Triple H def. World Tag Team Champions Lance Cade & Trevor Murdoch in a Handicap Match (disqualification)
WWE Champion John Cena def. Santino Marella (disqualification)
Randy Orton def. Mr. Cena (disqualification)
Results:
Glamazon on the warpath
By Corey Clayton
September 17, 2007NASHVILLE, Tenn. – Mount. St. Glamazon is ready to erupt.

After dominating the Women's Champion Candice Michelle at Unforgiven, Beth Phoenix thought she should be wearing the gold as top Diva. But Candice caught the towering Phoenix in a crucifix, and scored a surprising pinfall.

The menacing Glamazon stood at ringside on Raw, staring down her Unforgiven opponent in Nashville as she competed in tag team action. After Candice and Mickie James defeated Melina and Jillian Hall, the Glamazon took the Women's Championship into the ring and placed it on the champion's shoulder. Then, Beth slapped the gold forcefully, perhaps as a warning to the Women's Champion that she's not settling for second best.

Beth locked eyes with Candice as she left the ring. Both elite Divas know that they may cross paths for the championship again, perhaps sooner than later.
In other developments on Raw:
A Hardy result
Still suffering from the ill-effects of The Great Khali's crushing Vise Grip a week ago, Jeff Hardy successfully defended his Intercontinental Championship against former three-time champion Shelton Benjamin.

As Benjamin tried to snatch and throw Hardy from the top turnbuckle, Hardy blocked the attempt and pushed Benjamin down to the canvas. The "Rainbow-haired Warrior" hit his patented Swanton Bomb and earned the hard-fought three-count.
Win for Old Glory
Ring veteran "Hacksaw" Jim Duggan defeated Daivari in a classic WWE match – a Flag Match. With the flags of the USA and Iran above the corner posts, Duggan was able to send the Arab grappler to the floor and get to the Stars and Stripes first to earn the victory.
Father's Day
John Cena could only watch helplessly, handcuffed to the ring ropes, as his dad took a beating from Randy Orton and his war with the Legend Killer got even more personal. Story … | Watch the video…
Gang Green
Mr. McMahon's efforts to rid himself of his illegitimate son, Hornswoggle, went awry. Hornswoggle didn't exactly mesh with his prospective new adopted family, leaving the Chairman fuming. Story … | Watch the video …
Handicap Match Not Cool
After being the butt of numerous "Hornswoggle's Mom" jokes, Mr. McMahon ordered Triple H to face the World Tag Team Champions Lance Cade & Trevor Murdoch in a Handicap Match. Carlito interfered, but The Game fended off the cool Caribbean Superstar. The two will face off in a steel cage next week on Raw. Story … | Watch the video…
Raw 09 17 07 (Part1)
Uploaded by melinafan
18-09-2007 om 19:18 geschreven door jefken
0 1 2 3 4 5 - Gemiddelde waardering: 1/5 - (1 Stemmen)