15-09-2007
More Details On Andrew "Test" Martin Leaving TNA
NoDQ.com > TNA > More Details On Andrew "Test" Martin Leaving TNA
Posted by Ryan Gray on 09/14/2007 at 01:10 PM
Source - Wrestling Observer Newsletter
As previously reported, Andrew "Test" Martin was let go from TNA. It has been reported that he was too muscular, and the way the industry is right now with steroids, this is not seen as a big plus. Before Martin's debut with TNA, he was second guessed since he was a WWE reject who didn't have anything special to offer.
When he came in and wasn't impressive, it was basically the same reaction as Damaja & Doug Bashman, thus the end result was the same.
15-09-2007 om 20:37 geschreven door jefken
0 1 2 3 4 5 - Gemiddelde waardering: 0/5 - (0 Stemmen)

Uitslagen Smackdown 14 september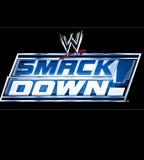 Michelle McCool vs. Victoria (Double Disqualification)
Michelle McCool & Chuck Palumbo def. Victoria & Kenny Dykstra
Shannon Moore def. Jamie Noble
Domino def. United States Champion MVP (Non-title)
Finlay def. Kane (Belfast Brawl)
Batista def. The Great Khali (Non-title, disqualification)
Results:
Forgive and forget?
By Lennie DiFino
September 14, 2007MINNEAPOLIS – On SmackDown, Batista squared off against World Heavyweight Champion The Great Khali, just two days before they — and hopefully Rey Mysterio – square off in a Triple Threat Match at Unforgiven. The Animal was still on the prowl even after he speared Khali on Raw, seeking retribution for his friend, and former WWE Tag Team Co-Champion, whom Khali brutalized last week. The Khali Vise Grip that left Rey demolished and bloodied a week ago was applied on Batista Friday night, but the Punjabi Giant was disqualified when he refused to break the hold. The brutal nature of Batista and Khali's encounters has grown well past the boiling point, and threatens to explode this Sunday. Read the full story…
With just one week until the happiest day of their lives, both General Manager Theodore Long and his fiancée, Kristal, put the finishing touches on their pre-wedding arrangements. While Kristal and her bridesmaids continued their behind-the-scenes planning -- with a bachelorette party -- the men of SmackDown threw a bachelor party for the General Manager. Best man Ron Simmons asked SmackDown's newest team Jesse & Festus to supply the "entertainment," and the Superstars did not disappoint. The Major Brothers, Sgt. Slaughter, "The Natural" Butch Reed and others joined in the party to help Long celebrate his final days as a single man. More on the Festivities...
Before they defend their WWE Tag Team Titles this Sunday against former champions Deuce & Domino, Matt Hardy & MVP tried to one-up each other on SmackDown in a chess match. After MVP "sneezed" and prematurely ended their latest one-on-one contest, Hardy informed the Ballin' Superstar that he would be in action that night against Domino. Matt assured that he would indeed be in his unwilling partner's corner -- much like MVP had been when he helped Hardy to victory over Deuce last week – and he was vocally true to his word. Fashioning himself as the U.S. Champion's biggest fan for most of the contest, Hardy lead the Minneapolis crowd in "M-V-P," chants while the brazen Superstar – still wearing most of a rather expensive suit – engaged in a slugfest with Domino. When Deuce tried to interfere, Matt knocked him to the ground – but in the process also angered his own partner. As MVP scolded Hardy, Domino rolled him up in a small package to steal the win. Can the bomber-jacketed duo carry that momentum into Unforgiven as they attempt to regain the WWE Tag Team Championship, or will Matt Hardy & MVP figure out how to work together and keep the gold?
Before his encounter with Undertaker at Sunday's Unforgiven, Mark Henry came to SmackDown dressed as a druid and telling our fans, "Undertaker's powers pale in comparison to mine." But as Henry showed a video of his vicious attack on The Deadman back in May, another Undertaker video suddenly aired on the TitanTron. Afterward, a bolt of lightning flashed in the arena, hitting the stage and setting aflame a huge Undertaker symbol. Then came a final warning for the self-proclaimed Silverback: "Mark Henry…. Unforgiven…. You will rest in peace." Are Mark Henry's days of domination coming to an end at the hands of The Phenom?
One Superstar who knows Undertaker well is his brother Kane, who was in action against Finlay in WWE's first-ever Belfast Brawl. The brutal rivalry between these two Superstars reached a whole new level Friday night, as the Big Red Monster and the Irishman, quite frankly, beat the living hell out of each other. Late in the grueling contest, Kane seemed to gain the advantage and readied himself to use the steel steps as a weapon. But Finlay would neutralize the threat with a steel chair to the monster's ribs, then picked up the victory with a devastating Celtic Cross.
In other SmackDown action, Chuck Palumbo and Kenny Dykstra both became involved in Michelle McCool's match against Victoria, causing a double disqualification. But then General Manager Theodore Long ordered that a Mixed Tag Team Match take place, and the budding rivalries between all four individuals heated up once more. Palumbo's dominant streak continued to roll forward as he nearly decapitated Dykstra with a clothesline that sent him flying over the top rope. It also gave Michelle the opening she needed to nail the deranged Victoria with a kick to the head for the victory.
Also, Shannon Moore defeated Jamie Noble after outsmarting his fellow cruiserweight. As the match progressed, Moore screamed that the little bastard son of Mr. McMahon, Hornswoggle, was under the ring. As an incensed Noble went looking for the Cruiserweight Champion of the World, Moore rolled him up for the pin instead, once again giving Noble the short end of the stick.

15-09-2007 om 00:00 geschreven door jefken
0 1 2 3 4 5 - Gemiddelde waardering: 0/5 - (0 Stemmen)

14-09-2007
News & Video from Thursday's "iMPACT!" broadcast

September 13th, 2007 22:01
ANGLE VS. STING ANNOUNCED FOR BOUND FOR GLORY, JUDAS MESIAS DEBUTS, TNA WOMEN'S DIVISION AND MORE
Plus, News & Video from Thursday's "iMPACT!" broadcast
By Bill Banks
- On Thursday's "iMPACT!", TNA Management Director Jim Cornette formally announced the creation of a women's wrestling division, with the first champion to be crowned at the "Bound For Glory" Pay-Per-View on Sunday, October 14.
- Also on the broadcast, Sting attempted to get Karen Angle to admit he never slapped her at "No Surrender", which brought out an enraged Kurt Angle. After brutalizing the icon, Angle told Sting he would humiliate him once and for all at "Bound For Glory" in Atlanta. According to TNA management, the two stars will meet at Pay-Per-View for the TNA World Heavyweight Championship!
- In a non-title bout, "The Fallen Angel" Christopher Daniels of Triple X defeated X Division Champion "Black Machismo" Jay Lethal
- Christian Cage showed up at "iMPACT!" with revenge on his mind against Jim Cornette's monster backup, Matt Morgan. However, when Cage challenged him to a fight, Samoa Joe appeared and joined Morgan in shutting down Cage's Coalition. Morgan then announced that Cage will face Joe at "Bound For Glory" – with Matt Morgan as the special enforcer! In addition, Jim Cornette introduced Cage to his opponent for next Thursday's broadcast – the debuting Junior Fatu!
- In the main event, it was Abyss against TNA World Heavyweight Champion Kurt Angle in the Six Sides Of Steel cage. Abyss promised that if he tapped out this time, it would be his last match in TNA. Abyss looked to have the bout won, but the maniacal Judas Mesias made his TNA debut and annihilated Abyss while Kurt Angle escaped the cage.


14-09-2007 om 18:43 geschreven door jefken
0 1 2 3 4 5 - Gemiddelde waardering: 1/5 - (2 Stemmen)

12-09-2007
uitslagen ECW 11 september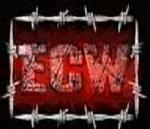 * The Miz def. Tommy Dreamer
* Matt Striker def. Nunzio
* Mike Knox def. Balls Mahoney
* CM Punk & Stevie Richards def. Elijah Burke & Kevin Thorn
Results:No apologies
By Andrew Rote
September 11, 2007
MINNEAPOLIS – CM Punk may forgive Elijah Burke for interrupting his discussion with General Manager Armando Estrada to kick off ECW on Sci Fi, but you can be sure he will not forgive the Experience for three disrespectful shoves when it comes time for the two to face at Sunday's pay-per-view. The ECW Champion responded with a Enzuiguri that sent Burke out of the ring via airmail.
Punk continued his sneak preview of Unforgiven in Tuesday night's main event when he and Stevie Richards took on Burke and Kevin Thorn. ECW's self-proclaimed Guiding Light could only look on as his tag team partner fell victim to the Straightedge Superstar's G.T.S. – sending him snoring toward the nearest coffin. We can only imagine what CM Punk has in store for Burke when he puts his ECW Championship on the line for the first time. Read full story… (WATCH)
Earlier in the night, The Miz earned a dominant win against Tommy Dreamer. Kelly Kelly, though, was the party pooper during his celebration. Extreme Exposé ushered Kelly against her will to and from the ring for his contest. Moments later, Balls Mahoney turned her frown upside down when he gave her a Balls teddy bear. She wished him luck, but unfortunately for the ECW Original, it didn't come through. Mahoney was pitted against Kelly's ex-boyfriend Mike Knox, making his return to ECW on Sci Fi and determined to have a big night. The Miz walked out to observe Mahoney's match and just as Balls caught him, Knox capitalized on his opponent with a devastating kick and a pin. (WATCH)
In other ECW on Sci Fi action, Matt Striker shined in one of the quickest matches in recent ECW history. After rolling up Nunzio for the win, Striker was joined in the ring by his "heavy," Big Daddy V, who was craving some scraps. As he punished Nunzio, Boogeyman appeared on the screen with a rendition of Humpty Dumpty that would leave a grown man scared of the dark. The two monsters will face to settle their rivalry next Tuesday. (WATCH)
Watch two beasts collide on the next ECW on Sci Fi on Tuesday at 10/9 CT and don't miss CM Punk as he puts his gold on the line against Elijah Burke at Unforgiven on Sunday at 8/7 CT only on pay-per-view.

12-09-2007 om 22:19 geschreven door jefken
0 1 2 3 4 5 - Gemiddelde waardering: 5/5 - (2 Stemmen)

Sandman ontslagen
Credit: PWInsider.com

World Wrestling Entertainment released former ECW World champion The Sandman today. Internally within the company, the release had been expected over the last 24 hours.

Sandman was hired by the company in June 2006 when they re-launched the ECW letters as a third WWE brand. After floating around the top of the ECW brand as a popular babyface, complete with a toned down version of his famous entrance, he was drafted to Raw several months back. He had most recently been seen last night against Santino Marell
12-09-2007 om 17:49 geschreven door jefken
0 1 2 3 4 5 - Gemiddelde waardering: 0/5 - (0 Stemmen)

11-09-2007
Full Details On King Booker Quitting WWE
Click to learn more...
NoDQ.com > WWE > Full Details On King Booker Quitting WWE
Posted by Ryan Gray on 09/11/2007 at 10:40 AM

Source - Wrestling Observer Newsletter

As we broke over the weekend, Robert Huffman (a/k/a King Booker) quit World Wrestling Entertainment after being informed he was going to be suspended 60 days, because he is also believed to have had a test failure to go along with being in the prosecutor's records as receiving packages of steroids. WWE hopes Booker will reconsider, but as we stated this weekend, they are moving forward under the impression that his is finished with the company.

Huffman already had a chip on his shoulder after John Laurinaitis made the call to do the Florida developmental territory, while turning down his PWA promotion in Houston. WWE had also banned their talent from participating in PWA events in Pasadena, Texas, thus causing Huffman to use TNA talent. This raised many people's eyebrows in WWE, but nothing was said.

There was also a contact issue between Huffman and WWE. For years he swore that he would never wrestle a day past 40 (he is now 42). Recently, Huffman was about to sign a new contract, but it's not clear whether it was actually signed. Huffman is said to be in strong economic shape as he's earned a lot of money from his Hip Hop clothing store in Houston, as well as a wrestling school in the city, and a wrestling school he's affiliated with in South Africa.


11-09-2007 om 21:05 geschreven door jefken
0 1 2 3 4 5 - Gemiddelde waardering: 0/5 - (0 Stemmen)

uitslagen Raw 10 september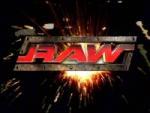 Mickie James def. Jillian Hall

Sandman def. Santino Marella (disqualification)

Triple H def. Shelton Benjamin

Paul London def. Lance Cade

World Heavyweight Champion The Great Khali def. Intercontinental Champion Jeff Hardy (non-title)


GREEN BAY, Wisc. – The Great Khali normally has a firm hold on SmackDown. But on the road to Unforgiven, the World Heavyweight Champion's Vise Grip reached across the airwaves and took hold of Raw.

After Intercontinental Champion Jeff Hardy celebrated the fact he wasn't Mr. McMahon's bastard son, the Chairman placed him in a match against The Great Khali. The Punjabi Giant was visiting Raw claiming to be McMahon's child.

In their match, Khali caught "The Rainbow-haired Warrior" in his crushing Vise Grip. Hardy tried to fight free, but passed out from the pressure. Khali nonchalantly covered him with a foot for the pinfall victory.

However, as Khali celebrated, Batista rushed the ring and speared the colossus, who then rolled out of the ring. The Animal stood on the turnbuckle pointing and yelling at the champion, motioning around his waist. The two will square off for the first time ever on broadcast TV on SmackDown this Friday night before their Triple Threat Match for the World Heavyweight Championship at Unforgiven.

A little shocking…
While many male Superstars prayed they were Mr. McMahon's illegitimate child in Green Bay (and some prayed they weren't), word finally came down from Mr. Johnson, the attorney for the mother of McMahon's bastard son.

After a lengthy process of elimination, the privileged son of the son-of-a-gun Chairman was revealed to be … Hornswoggle!

Hornswoggle?!?! Story… | Superstars React

Cena's blood boils over
Despite being banned from the Resch Arena by Acting General Manager Jonathan Coachman, WWE Champion John Cena found a way inside the building and attacked his Unforgiven opponent Randy Orton, who attacked Cena's father two weeks prior. Consumed with rage over the attack on his family, Cena tried to chase Orton, but security intervened to keep the rivals apart.

As Cena was escorted from the arena, he told Mr. McMahon that Orton's blood "will run with fear" and the Legend Killer would feel pain and vengeance in his bones. Story…

Gaining momentum
After a whirlwind tour in South Africa that saw the World Tag Team Titles change hands twice this past week, Paul London was able to defeat one-half of the current champions, Lance Cade, in singles action. Read more about title changes...

While the referee was distracted by Cade's partner Trevor Murdoch, London's partner Brian Kendrick surprised Cade with a top-rope reverse bulldog. London landed a somersault splash onto Cade and scored the pinfall, enraging the sportsmanship-touting, blue-collar duo. The two rival teams will face off for the World Tag Team Championship at Unforgiven in just six days.

Game breaker?
Acting GM Coachman gave Carlito the choice of Triple H's Raw opponent, and the crafty Caribbean chose former Intercontinental Champion Shelton Benjamin. But The Game was still able to defeat Benjamin with a Pedigree. Carlito tried to hit Triple H with a chair after the win, but the 10-time World Champion dodged it, sending Carlito scurrying for safer ground.

Coachman announced that Mr. McMahon had decided to change the pair's Unforgiven matchup into a No Disqualification Match for Carlito only, which means any weapon is legal for the islander, but not for The Game. Story…

Dark Phoenix rising
What started as a Mickie James victory over Jillian Hall turned ugly as the No. 1 contender for the Women's Championship, Beth Phoenix, leveled both Hall and James after their match.

Women's Champion Candice Michelle courageously left the announcers' table to confront her Unforgiven opponent, but received a powerful slam for her trouble. Can Candice find a way to counter Phoenix's strength advantage in six days, or will we see a new champion on Sunday, Sept. 16, at Unforgiven?

Italian icing
Santino Marella lost via disqualification against Sandman, who caned him a week earlier. After the match, as Ron Simmons and Maria talked about Santino's change of attitude, Marella attacked Simmons from behind, then walked off with a very disturbed and shocked Diva.

Will there be new champions when Raw returns next week? We'll find out in short order. Check out Unforgiven, live and only on pay-per-view this Sunday, Sept. 16 at 8/7 CT.


11-09-2007 om 20:58 geschreven door jefken
0 1 2 3 4 5 - Gemiddelde waardering: 0/5 - (0 Stemmen)

2 wedstrijden bekend voor in vorst nationaal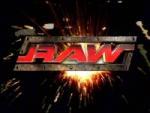 [quote]
VORST NATIONAAL, zittend spektakel en genummerde plaatsen
Stijl : Catch
Organisatie : Live Nation

WWE SmackDown presents Survivor Series Tour
Saturday, October 13, 2007 at 8:30pm
Live from Vorst-Forest National in Brussels, Belgium

***World Heavyweight Championship Match***
BATISTA vs. THE GREAT KHALI
- - -
UNDERTAKER & KANE vs. MARK HENRY & FINLAY
- - -

And all of your favorite SMACKDOWN Superstars including…
Rey Mysterio, Ric Flair, Matt Hardy, Torrie Wilson, Victoria & many more!

PLUS…

The ECW Superstars will be in action featuring…
CM Punk, John Morrison, & many more!

Line-Up subject to change.



11-09-2007 om 20:11 geschreven door jefken
0 1 2 3 4 5 - Gemiddelde waardering: 5/5 - (1 Stemmen)

10-09-2007
Triple H in stripverfilming Thor?
Deze winter start de preproductie van Thor, een verfilming van de comicreeks over de blonde, hamerzwaaiende held die naar de aarde wordt gestuurd om de mensheid te beschermen. Hij kwam er regelmatig in aanvaring met de Hulk, maar uit de gevechten kwam nooit een duidelijke winnaar. De serie loopt al sinds 1962 en is een creatie van Jack Kirby en vaste waarde Stan Lee. Matthew Vaughn is gevraagd om de film te regisseren. Zijn contract werd ondertekend op dezelfde dag dat in de VS Stardust uitkwam, zijn adaptatie van het boek van Neil Gaiman met Robert De Niro en Michelle Pfeiffer in de hoofdrol. Met Thor is hij toe aan zijn eerste superheldenfilm. Om persoonlijke redenen zag hij eerder af als regisseur van X-Men 3: The Last Stand. Zijn regiedebuut was trouwens Layer Cake. Als producer was hij betrokken bij Guy Ritchies Lock, Stock and Two Smoking Barrels en het mindere Snatch. Drie namen circuleren inmiddels als potentiële hoofdrolspelers: Ray Stevenson (King Arthur, Titus Pullo uit de tv-reeks Rome en vertolker van The Punisher in de nieuwe film die in 2008 uit zal komen), Kevin McKidd (Lucius Vorenus uit de tv-serie Rome) en WWE-worstelaar Triple H. McKidd geniet de voorkeur van Vaughn. De financiering komt grotendeels van Marvel Studios die een potje van 500 miljoen dollar heeft om deze en een paar andere superheldenfilms te betalen, waaronder The Incredible Hulk (de tweede Hulk-film, deze keer met Edward Norton) en Iron Man met Robert Downey Junior die in mei 2008 wordt verwacht.
10-09-2007 om 21:33 geschreven door jefken
0 1 2 3 4 5 - Gemiddelde waardering: 0/5 - (0 Stemmen)

OFFICIAL RESULTS FROM SUNDAY'S NO SURRENDER PPV
OFFICIAL RESULTS FROM SUNDAY'S NO SURRENDER PPV
By Bill Banks

Catch the replay of No Surrender! Replay times are below – or call your local cable or satellite provider for details!

DirecTV: All day replays on September 10,18, 20 & 28
InDemand: Select times from September 10 thru September 26
DIsh Network: All day replays on September 11 & September 12
TVN: Check Your Programming Guide
Viewer's Choice Canada: Select times on September 11, 13 & 14


QUICK RESULTS:
- Team Pacman def. Kurt Angle & Sting to win the TNA World Tag Team Title
- Rhino def. "Cowboy" James Storm
- Robert Roode def. Kaz
- "Black Machismo" Jay Lethal def. Kurt Angle to win the X Championship
- "Wildcat" Chris Harris def. Black Reign
- AJ Styles and Tomko won the Tag Team Gauntlet to become the number-one contenders to the TNA World Tag Team Title
- Christian Cage def. Samoa Joe by disqualification
- Kurt Angle def. Abyss to retain the TNA World Heavyweight Championship

The No Surrender Pay-Per-View kicked off with the TNA World Tag Team Title Match with Kurt Angle and Sting vs. Ron "The Truth" Killings and Adam "Pacman" Jones. Killings started off against Sting - but when Killings went to tag out after a flurry of offense from Sting, Pacman refused to tag in! Killings continued against Kurt Angle, but once again Pacman opted not to tag in when offered. Karen Angle came down, but refused to leave when Sting told her to. Karen slapped Sting, and when he pointed for her to leave again she went down as if she was hit! Angle went outside to investigate and Karen told him that Sting had slapped her! Back in the ring, Pacman finally tagged in to face Sting – but Kurt jumped in and hit the Angle Slam on Sting! Pacman Jones covered Sting for the win as The Truth and Pacman Jones are the new TNA World Tag Team Champions!

Up next, it's Rhino vs. James Storm…Prior to the match, JB interviewed Rhino – who said he may be an alcoholic, but he's sober and ready to annihilate Storm. The bout started with a brawl on the outside, as Storm tried to hide in the crowd. The two TNA stars battled through the fans, as referee Andrew Thomas opted to let them go at it instead of counting them out. Rhino and Storm eventually got back in the ring and the match was officially underway. Rhino went for the GORE, but Jackie Moore interfered, allowing Storm to get the upper hand. Rhino fought back and nailed Storm with the GORE, but the Cowboy was able to kick out! Rhino tossed in two steel chairs from the fans and went for the Rhinodriver from the second rope. However, Storm battled out of it and hit a flying bulldog on Rhino on the chairs! Storm brought a table in to the ring, but Rhino grounded him with a slam. Rhino then set the table up in the corner. Storm set up Rhino for a superplex and hit it, but couldn't get the pin. Storm went for the superkick, but Rhino reversed it and hit the GORE on the Cowboy, putting him through the table and covering him for the win! After the bout, Jackie tried to attack Rhino – but he threw her in the ring and hit the GORE on her!

In the back, Kurt Angle was going ballistic in the locker room about Karen claiming Sting slapped her. Sting ran in and tried to put Angle through a locker, at which point Jim Cornette came in and told Sting to go back to the hotel to calm down! Cornette then told Karen Angle to grab her belongings and get out of the arena, because her night was over!

Up next it's Kaz vs. Robert Roode...Kaz started off on the offensive on Roode, using his quickness to get the edge. Whenever Kazarian got the upper hand, Ms. Brooks smiled. Both TNA stars tumbled to the outside, but Brooks couldn't decide who to help. Roode tried to clothesline Kaz on the outside, but Ms. Brooks got in his life of fire as well. Back in the ring, Roode took over and tried to unleash as much punishment on Kaz as he could. Roode pulled a chain out of his boots and tried to use them, but they got tossed out of the ring. Brooks retrieved the chain and watched as both Kaz and Roode battled for the advantage. Once Roode gained the upper hand and wanted the chain, she dropped it and kicked it under the ring! Kaz went to hit Roode on the outside, but Roode tried to use Brooks as a shield. However, Kaz managed to nail his opponent with a flying clothesline, then he got up and kissed Ms. Brooks' hand as she smiled ear to ear. Back inside the ring, Kaz hit a reverse DDT on Roode, but Roode kicked out. Kaz went for the Flux Capacitor on the second rope, but ended up hitting a faceplant on Roode instead for a two-count. Kaz went to the top again and tried for a legdrop, but Roode caught him and nailed the Payoff suplex to get the win! After the bout, Roode demanded Ms. Brooks raise his hand, despite the fact she was concerned about Kaz's condition.

In the back, Crystal interviewed "Black Machismo" Jay Lethal about his upcoming bout against Kurt Angle for the X Championship. Kevin Nash came in and told Lethal it would be in his best interest tonight to take a dive and let Angle win the bout…

"Black Machismo" started off taking it to Angle, using his quickness and X skills to gain the upper hand. However, Angle eventually took over and grounded Lethal with his mat-wrestling prowess. Angle kept trying to go for the pin to end the match early to save his energy for the main event, but Lethal wouldn't give up. Lethal regained the advantage after a kick to Angle's head, but Angle answered with a German suplex. Moments later, Angle locked Lethal in and hit him with three more German suplexes. Still, Lethal wouldn't give in! "Black Machismo" hit the "Lethal Combination" and dropped his trademark elbow from the top, but Angle kicked out. Kurt then went for the ankle lock, but Lethal reversed it to get the three count as "Black Machismo" defeated Kurt Angle to become the new TNA X Division Champion! What an upset as Jay Lethal beat Kurt Angle clean in the middle of the ring! As Lethal celebrated, stars from the X Division came out to congratulate the new champion.

In the back, JB interviewed Black Reign about the upcoming match with "Wildcat" Chris Harris...Black Reign came out with the ominous axe weapon and his rat in the cage. However, before the match got underway "Wildcat" Chris Harris flew off the top rope and hit Black Reign on the floor. It was a no disqualification match, and Harris took advantage by smashing Black Reign with a steel chair. Black Reign and Harris battled each other in the ring, but referee Earl Hebner stopped Black Reign when he tried to use his axe weapon – allowing Harris to roll up his nemesis for the win! After the bout, Harris busted open Black Reign and handcuffed him to the steel ring post. Harris went to nail him with a chair but Black Reign kicked him down and used a key to unlock himself. Black Reign took the rat out of the cage and put in on Harris and forced it towards his face as laughed manically!

In the back, Crystal was with Christian Cage and his Coalition and got his comments about his upcoming match with Samoa Joe! Cage told AJ Styles and Tomko he wouldn't need their help tonight as he would take care of Joe himself...

It was time for the Tag team Gauntlet match, as AJ Styles was out first. The second participant was "The Fallen Angel" Christopher Daniels as the former Tag Team Championship partners would face off to start it. A new man would enter every minute. Out next was Homicide, who went after Daniels and then AJ. Next was Chris Sabin representing the Motor City Machineguns, followed by Havok of Serotonin. Petey Williams was out next, who hit the Canadian Destroyer on Havok! Homicide was eliminated by The Fallen Angel, then AJ Styles tossed out Chris Sabin. Brother Devon of Team 3D was out next, followed by Jimmy Rave. Brother Ray of 3D was out next and joined Brother Devon in tossing out Havok. The next participant was Raven, but he went out quickly as Team 3D threw him over the top. Shark Boy was the next entrant, but he was eliminated by Brother Ray. "The Guru" Sonjay Dutt was the next entrant. Team 3D then eliminated Petey Williams and Jimmy Rave. BG James was the next participant, followed by Hernandez of LAX. The next entry was Tomko, who went after Team 3D and eliminated the both of them! "Primetime" Elix Skipper was the next entrant, followed by Alex Shelley who eliminated BG James. The next entry was Lance Hoyt, who was led out by Christy Hemme. Hoyt tossed Elix Skipper over the top on his head, eliminating him. The next participant was Kip James, who eliminated Dutt. Eric Young was the final entry into the bout. The match came down to AJ Styles, Alex Shelley and Eric Young, as Shelley and AJ worked together to eliminate Young! Sabin and Tomko rejoined their teammates for the final tag team bout to determine a winner. After an amazing battle between both team, AJ Styles rolled up Chris Sabin with a handful of trunks to get the pin and win for he and Tomko! Styles and Tomko are now the number-one contenders to the TNA World Tag Team Championship!

In the back, JB spoke with Joe about his bout against Christian Cage – who promised he would destroy Cage tonight!

After Christian Cage's entrance, the Samoan dancers came out to introduce Joe. The Samoan Submission Machine blasted out of the entrance and immediately went for Cage in the ring. Joe unleashed hell on Cage, brutalizing him in the ring and on the outside with a full-court press of offense. Cage battled back and gained the advantage, grounding him with a headlock and then a sleeper hold. Later, Joe regained the advantage and hit a Death Valley Driver on Cage, but he kicked out of the pin. Cage went for a top tope frog splash, but missed, allowing Joe to hit a powerbomb which he reversed into an STF submission hold. Later, Cage nailed a top rope inverted DDT on Joe – but Joe kicked out just in time! Cage went for the Unprettier, but Joe reversed it into the Clutch! Cage grabbed the ropes to force the break, but Joe was relentless and refused to release it! Referee Rudy Charles forced Joe off Cage, which resulted in Joe nailing the referee! Joe hit the Muscle Buster on Cage as security hit the ring, but Joe laid them out as well. Referee Andrew Thomas came out to officially disqualify Samoa Joe. After the bout, Petey Williams, Sonjay Dutt and Jay Lethal came out to try to get Joe under control, but he threw them out of the ring. Joe then used a t-shirt to try to choke out Cage! Jim Cornette hit the ring, as did his giant enforcer Matt Morgan – who finally pulled Joe off using brute strength. Cornette pleaded with Joe to stop and leave the ring. Joe obliged, but shot Cornette and Morgan the middle finger before doing so.

In the back, JB interviewed Kurt Angle about his World Title match against Abyss. Angle was irate over losing his matches and what went down with Sting. Kevin Nash came in and tried to talk some sense into Angle, but Kurt told Nash to go to hell!

For the third time tonight, Kurt Angle made his entrance to the ring for the main event for the TNA World Heavyweight Championship against Abyss! The battle started with Abyss trying to wear down the champion – and even playing mindgames with him. Abyss eventually went for a press slam, but Kurt slipped out and clipped the challenger's knee. Angle then went to work on Abyss' knee, focusing his attack on it for several minutes. Angle refused to let up on the knee, weakening it for an eventual attempt at the ankle lock submission. Abyss fought back and nailed the Shock Treatment, but Angle kicked out. Later, Angle went back to work on his opponent's knee – then hit a moonsault for a two-count. Angle then ripped off Abyss' boot, exposing the ankle to inflict more punishment. Abyss hit the Black Hole Slam out of nowhere, but could only get a two count on the champion. Abyss went for a piledriver, but Angle reversed it into the ankle lock! Abyss was in agony as he couldn't reach the ropes and eventually tapped out! Kurt Angle beat Abyss and retains the TNA World Heavyweight Championship!

Following the bout, manager James Mitchell appeared on the screen and told Abyss the time has come for hell to be unleashed, and his chariot had arrived! A hand ripped through the bottom of the mat and swallowed Abyss into the hole as the broadcast went off the air! Was it Judas Messias?

10-09-2007 om 20:59 geschreven door jefken
0 1 2 3 4 5 - Gemiddelde waardering: 0/5 - (3 Stemmen)


| | |
| --- | --- |
| | |
Over mijzelf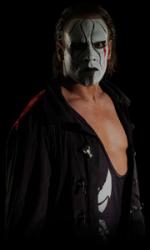 Ik ben
Boon Kenneth
, en gebruik soms ook wel de schuilnaam
Sting
.
Ik ben een man en woon in
Dworp
(Belgie) en mijn beroep is .
Ik ben geboren op 05/06/1989 en ben nu dus
30 jaar
jong.
Mijn hobby's zijn: Worstelen en films.
Gastenboek
Druk op onderstaande knop om een berichtje achter te laten in mijn gastenboek
E-mail mij
Druk op onderstaande knop om mij te e-mailen.