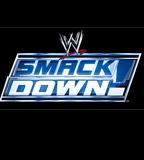 * Matt Hardy def. Deuce
* Chuck Palumbo def. Kenny Dykstra
* Batista & Kane def. World Heavyweight Champion The Great Khali & Finlay
* Cruiserweight Champion Hornswoggle def. Jamie Noble (Count-out)
* Rey Mysterio def. Chavo Guerrero ("I Quit" Match)

Results:Summer fizzles, but SmackDown sizzles
By Louie Dee
September 7, 2007
CINCINNATI – Summer may be unofficially over after Labor Day, but the first Friday Night SmackDown after the holiday weekend proved that tensions remain hotter than ever as Unforgiven approaches. What started with a main-event pair of grudge rematches in the Queen City this week ended with a potential harbinger of what lies ahead at the pay-per-view extravaganza on Sept. 16.
In the first of the grudge rematches, Batista & Kane once again defeated World Heavyweight Champion The Great Khali & Finlay, just as they did last month at Saturday Night's Main Event. Little did the champion and The Animal know, however, that they would come face-to-face once more at the end of the second rematch.
In that battle, Rey Mysterio furthered his quest for revenge on Chavo Guerrero, defeating his bitter rival in a brutal "I Quit" Match. Rey took a page out of the Guerrero playbook, forcing Chavo to quit by hanging him upside-down from the turnbuckles and repeatedly bashing his knee with a steel chair – the same tactic Chavo used last October, when he put Rey out of commission during their first "I Quit" Match on SmackDown.
That's when the fireworks truly began, as The Great Khali came out to confront his Unforgiven challenger. Rey attacked, but the massive champion retaliated and nearly squashed Rey's head like a grape with the Khali Vise Grip. The Animal came to the aid of his fallen friend, but the damage had been done; Rey was beaten and badly bleeding from the mouth, a ghastly visual that even Batista's thunderous spear on Khali couldn't erase from our fans' minds. There was something General Manager Theodore Long could do about it, however: He changed Unforgiven's World Heavyweight Championship Match from Khali against Mysterio to a Triple Threat Match between Khali, Mysterio and The Animal. Read more about this turn of events…
In another Unforgiven stunner, Matt Hardy earned a championship match for the pay-per-view, but not exactly the one he wanted. While he challenged MVP to a United States Title clash, Hardy found out that he and his new partner would instead defend their WWE Tag Team Championship against former champs Deuce & Domino. As "team captain," MVP then graciously set Matt up in an impromptu match against Deuce, a bout MVP helped his partner win with some timely outside interference. Read more about MVP & Matt's night…
When a druid appeared in the ring moments after a video played trumpeting Undertaker's return, Mark Henry thought he had his chance to begin punishing The Phenom and his minions. Unfortunately, as soon as Henry got his hands on the druid, the lights went out; when they returned, Undertaker's minion was gone and all the self-proclaimed Silverback had to hold on to was his black cloak. While the World's Strongest Man may have left Cincinnati disappointed, he hopes to sing a different tune when he finally meets Undertaker in Music City, U.S.A. – Memphis, Tenn. – at Unforgiven.
Speaking of disappointment, Friday night was another bad one for Jamie Noble. With a match against Cruiserweight Champion Hornswoggle on tap, the No. 1 contender formulated a plan to use Lucky Charms as bait to capture the Leprechaun underneath a heavy box before their bout. Sadly, his Wile E. Coyote-esque scheme didn't quite come to fruition; like many of the less-than-cunning Looney Tunes canine's plans to capture Road Runner, Noble's plan ended with him on the business end of a backfire, as the clever Cruiserweight Champion trapped his challenger inside the box instead.
Making matters worse, neither Shannon Moore, who watched Noble's wacky plan unfold, nor Jesse & Festus – who finally made it to SmackDown, but were too amazed by the "talking box" to realize what (or who) was inside – helped Noble out. The match began without him, and while he finally freed himself, he wasn't able to get to the ring to beat referee Charles Robinson's 10-count, giving the champion a count-out victory. Once the No. 1 contender finally got in the ring, some well-placed marbles took him down long enough for the pint-sized prankster to scamper away.
In other action, Michelle McCool once again got the best of Victoria when Chuck Palumbo defeated Victoria's boy toy, Kenny Dykstra. McCool, who came to ringside with Palumbo on his motorcycle, later thwarted Victoria's attempt to ride away on Chuck's chopper. A big kick from JBL's favorite Diva floored the multiple-time former Women's Champion, allowing Palumbo to take care of business inside the squared circle and finish Dykstra with the Full Throttle.
Labor Day may mark the unofficial end of summer, but the season doesn't truly end until after Sept. 21. Be sure to save that date, as SmackDown will celebrate the close of one season and the dawn of another with a bang – the marriage of Theodore Long & Kristal Marshall on the season premiere of SmackDown in Atlanta. As the bride and groom revealed this week, Atlanta-based R&B sensations Jagged Edge will be on hand to sing "their song" at the ceremony, and perhaps do some thuggin' and buggin' with Mr. and Mrs. Long. One thing is for sure: It's going to be steamy in Hotlanta on the final day of summer. Holla!

08-09-2007 om 21:02 geschreven door jefken
0 1 2 3 4 5 - Gemiddelde waardering: 1/5 - (2 Stemmen)