19-08-2007
uitslagen Saturday night main event


NEW YORK – WWE's return to NBC Saturday night saw the historic return to the ring of boxing legend Evander Holyfield. Our fans also witnessed WWE Champion John Cena get flattened by Randy Orton. "Stone Cold" Steve Austin showed up for the affair, only to send Mr. McMahon to the floor. But that's not all. Saturday Night's Main Event also featured two stacked tag team matches with sneak previews of SummerSlam, just around the corner.

Batista & Kane kicked off the show, taking on their respective rivals, The Great Khali & Finlay. While the World Heavyweight Champion has had an edge over The Animal recently, squeezing his head like a grape on SmackDown, Batista had the Big Red Machine to help his cause this time. During the contest, Batista & Kane gave The Great Khali a taste of his own medicine, burying him with a double chokeslam.

Kane had the chance to exorcise some of his own demons as well. He and Batista were able to do what millions of kids try to do unsuccessfully every March 17 – catch a leprechaun. They made the most out of their accomplishment, using Hornswoggle as a battering ram on the Indian giant. When Batista & Kane were done dominating their opponents, The Animal put the cherry on top with a Batista Bomb and a three-count at Finlay's expense.

In other tag team action, ECW Champion John Morrison & Big Daddy V took on champion-hopeful CM Punk & Boogeyman. For weeks, it seemed Morrison had Punk's number, defeating him in two consecutive ECW Championship Matches. But when the Straightedge Superstar pinned Morrison during his 15 Minutes of Fame open challenge, the tables began to turn.

Boogeyman and Big Daddy V provided scary competition, but the intensity when Punk and Morrison were in the ring was as extreme as ever for a Saturday night. When the music was over, it was Punk who left with a smile on his face, pinning the champion for the second time in two weeks. (WATCH)

Did these tag team battles foreshadow what's to come at the Biggest Party of the Summer? The only way to find out is to catch SummerSlam live on pay-per-view on August 26 at 8/7 CT.

19-08-2007 om 23:12 geschreven door jefken
0 1 2 3 4 5 - Gemiddelde waardering: 1/5 - (6 Stemmen)

18-08-2007
UITSLAGEN SMACKDOWN 17 Augustus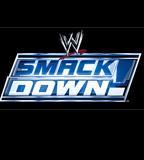 Results:Hand-slotted reprisal
By Alissa Fuhrman
August 17, 2007

UNCASVILLE, Conn. — Our fans at the Mohegan Sun Arena hit the jackpot when they witnessed a WrestleMania 23 rematch on Friday Night SmackDown: Kane versus the World Heavyweight Champion, The Great Khali, in non-title action. Despite having a battered rib cage, the Big Red Machine fought hard. Unfortunately, his attempt to chokeslam the 7-foot-3 colossus was stopped short as his skull was forcefully clutched in Khali's Vise Grip. With Kane on his knees, Finlay found a golden opportunity for revenge against his attack earlier that night, and attacked the Big Red Monster's ribs. Already irritated from the humiliation he endured at the hands of Khali last week, The Animal ran out to stop the Irishman and the giant, only to again fall to the Khali Vise Grip. Read the whole story…

A little VIP treatment awaited Matt Hardy Friday night when he and our fans joined the flashy United States Champion in "MVP's VIP Lounge." Matt arrived at the Ballin' lounge, prepared for anything that the Franchise Playa could throw at him…or so he thought. Reiterating that he couldn't compete in their next challenge, a Boxing Match at Saturday Night's Main Event, due to his recently treated heart condition, the swaggering Superstar assured that his replacement – boxing's only four-time Heavyweight Champion of the World, Evander Holyfield – would get the job done. MVP had an additional surprise contest in store for Hardy this night: Chris Masters and his Master Lock Challenge. Matt looked like he might have been up to the challenge and actually break Masters' hold, until MVP repeatedly kicked Hardy's exposed mid-section and laid him out with the Playmaker. More on this story…

A week ago, Jamie Noble had cost Finlay a match against Matt Hardy when he tried to attack the fighting Irishman's miniature comrade and Cruiserweight Champion of the World, Hornswoggle. On Friday night, Finlay made Noble pay dearly for his actions, working his knee and nearly ending the contest with a Celtic Cross -- until Kane suddenly appeared to deliver some week-old payback of his own. But while Kane attacked the Irishman, Noble unexpectedly got shoved into the Big Red Machine by Hornswoggle. In return, an incensed Kane handed Noble a hellacious chokeslam.

In other SmackDown action, a focused Chavo Guerrero made an example of what he plans to do to Rey Mysterio when he makes his big return at the Biggest Party of the Summer one week from Sunday. Aggressively manhandling and defeating Shannon Moore with a brainbuster wasn't enough for Chavo to end his Friday night fun, however. Instead, the former Cruiserweight Champion, hoping Rey was watching at home, mocked the Master of the 619 by putting a replica mask over Moore's head, then hitting the Frog Splash to injure his downed opponent's knee.

Mark Henry also provided his own entertainment Friday night, by obliterating Brad Cardona and finishing him off with a catastrophic bear hug. But as the self-proclaimed Silverback once again showed video footage of his attack on Undertaker last May, disturbing footage from Death Valley suddenly aired on the TitanTron, the lights flickered and a familiar death knell sounded. The World's Strongest Man looked increasingly uneasy as two Druids stood outside the ring, then vanished after a flash of light, leaving a mound of sand with footprints inside.

Raw's Executive Assistant Jonathan Coachman wasn't exactly following footprints so much as he was trying to help Mr. McMahon uncover which Superstar could be Mr. McMahon's illegitimate child. The search brought them to Uncasville Friday night, but the Chairman's past "indiscretions" could have been linked to anyone, from The Great Khali to Kane to Funaki to even Big Dick Johnson. Could one of the SmackDown Superstars have the Chairman in their blood? As Coachman told Mr. McMahon on Raw the other night, he may have an answer come Saturday Night's Main Event; until then, the WWE locker rooms will remain abuzz.

A much happier conversation took place within the SmackDown General Manager's confines, as glowing bride-to-be Kristal asked Torrie Wilson and Michelle McCool to be her bridesmaids when she and GM Theodore Long say "I do" on SmackDown Sept. 21. Victoria, accompanied by boy toy Kenny Dykstra, entered the room and expressed her disappointment that she wasn't included in the bridal party, while Michelle countered that the best gift they could give would be if they didn't show up at the wedding. After Victoria and Michelle furiously clawed each other, Long ordered the feisty vixens to take their frustrations out in the ring. It was apparent that the deranged Diva didn't want Michelle loving life anymore, as she trash-talked and pounded mercilessly at the sexy Diva. Amazingly, SmackDown's All-American Girl quickly turned things around with a authoritative kick to the head and a top-rope clothesline to score the pinfall.

In other SmackDown action, The Major Brothers faced WWE Tag Team Champions Deuce & Domino in a non-title match. The contest could have gone either way until Brian Major's attempted crossbody for the victory missed Deuce, allowing the hot-headed Superstar to quickly take advantage with the pinfall.

de uitzending


18-08-2007 om 20:18 geschreven door jefken
0 1 2 3 4 5 - Gemiddelde waardering: 0/5 - (0 Stemmen)

Mr. Kennedy admits that he took steroids
NoDQ.com > WWE > Mr. Kennedy admits that he took steroids
Posted by Bobby Spade on 08/17/2007 at 10:30 PM

From an interview on The UK Sun:

MR KENNEDY has hit back at the WWE's critics - insisting that, while there have been many drug problems in the wrestling business, the majority of today's stars are now clean.

In the lengthiest interview with any current WWE employee since grappler Chris Benoit murdered his wife and child, Ken admits that he, like Benoit, took steroids.

But he adds when the WWE introduced their Wellness Policy after the death of Eddie Guerrero in November 2005 it forced him to give them up.

He told us: "I don't take steroids, but I have taken steroids in the past.

"I never took a lot, but when I was working the independent scene I was trying everything I could.

"I never took massive amounts of steroids and do you know why I stopped taking them?

"Because of the Wellness Policy.

"Because I knew that having a job with the WWE was way more important than the 10 pounds of extra muscle that the steroids gave me."

In our world exclusive WrestleCast, below, Ken debates the issue with Radio 1's Manchester-born DJ Joel Ross and The Sun's wrestling correspondent, Londoner Simon 'LilsBoy' Rothstein.

He concedes that some changes need to be made to stop more wrestlers dying and insists the WWE are working on that right now.

However, Ken also slams the former superstars currently speaking out and insists that people are focussing too heavily on the "bad apples".

The former United States champion then discusses his personal memories of Benoit and the shock that his pal turned out to be a murderer.
18-08-2007 om 19:01 geschreven door jefken
0 1 2 3 4 5 - Gemiddelde waardering: 0/5 - (0 Stemmen)

Finalists for the 2007 WWE Diva Search Announced
NoDQ.com > WWE > Finalists for the 2007 WWE Diva Search Announced
Posted by Steve Carrier on 08/17/2007 at 08:51 PM

WWE.com revealed the eight finalists for this year's WWE Diva Search competition:




Taryn Terrell - Mandeville, LA
Naomi Kirk - Los Angeles, CA
Brooke Gilbertsen - San Diego, CA
Lena Yada - Los Angeles, CA
Eve Torres - Los Angeles, CA
Jessica Hatch - Houston, TX
J. Kim - Catawba, NC
Lyndy Frieson - Vancouver, BC

Unlike in past years, much of this season's competition will be carried out on WWE's website. The first competition video will be posted on WWE.com on September 3; voting begins on September 10.
18-08-2007 om 18:46 geschreven door jefken
0 1 2 3 4 5 - Gemiddelde waardering: 0/5 - (0 Stemmen)

Hulk Hogan's miami home gets robbed
NoDQ.com > WWE > Hulk Hogan's miami home gets robbed
Posted by Aaron Rift on 08/17/2007 at 12:42 PM

Celebrity Gossip website TMZ.com is reporting that Hulk Hogan's family home in Miami was robbed of an estimated $100,000 in jewels, which were discovered to be missing as the family was preparing to move out of the home seen on "Hogan Knows Best."

18-08-2007 om 18:12 geschreven door jefken
0 1 2 3 4 5 - Gemiddelde waardering: 0/5 - (2 Stemmen)

17-08-2007
Schoolfoto's van enkele wrestlers
Jerry Lawler





Triple H





The rock





Mick Foley




Ric Flair





Vince Mcmahon





Kurt Angle





RAVEN





Billy Gunn





Maria





Stephanie Mcmahon


17-08-2007 om 17:32 geschreven door jefken
0 1 2 3 4 5 - Gemiddelde waardering: 1/5 - (14 Stemmen)

iMPACT! News/Video: Pacman Jones And The Truth Team Up Impact Results
iMPACT! News/Video: Pacman Jones And The Truth Team Up Impact Results

August 16th, 2007 22:00
TEAM PACMAN TO CHALLENGE FOR THE TNA WORLD TAG TEAM TITLE AT NO SURRENDER
Plus - Kurt Angle To Defend All Three TNA Championships At No Surrender
By Bill Banks

There are several major news items to report from Thursday's "iMPACT!" broadcast on SpikeTV as TNA Wrestling continues towards the "No Surrender" Pay-Per-View on Sunday, September 9!
- According to Ron "The Truth" Killings, he wasn't the person that attacked Pacman Jones at the "Hard Justice" Pay-Per-View. Now, The Truth and Pacman Jones have formed an alliance in TNA Wrestling – and Team Pacman will have a major opportunity at the upcoming "No Surrender" Pay-Per-View event on September 9 as they will challenge for the TNA World Tag Team Title (more details below).
- In a bout signed by TNA Management Director Jim Cornette, "Black Machismo" Jay Lethal defeated "The Fallen Angel" Christopher Daniels to become the new number-one contender to the TNA X Division Championship.
- Also on the broadcast, Abyss defeated "The Instant Classic" Christian Cage in a "First Blood" match to retain his shot at the TNA World Heavyweight Championship at "No Surrender" against Kurt Angle. Samoa Joe interfered in the bout, costing Cage his shot at the gold.
- Earlier in the program during a backstage interview, Samoa Joe promised he wouldn't stop until he became the new TNA World Heavyweight Champion – and that meant a new, more focused and heartless "Samoan Submission Machine".
- Also on the broadcast, Kurt Angle and wife Karen presented the first annual "Angle Awards" to celebrate the scheme they used to beat Samoa Joe at Hard Justice. However, the ceremony was interrupted by Jim Cornette, who informed Angle that he will defend all the TNA championships in one night at "No Surrender" – the World Title against Abyss, the X Title against "Black Machismo" Jay Lethal and the World Tag Team Title against Team Pacman! According to Cornette, Angle had better find himself a partner quick for the tag team title defense.
- In another bombshell, Cornette also announced that next Thursday night on "iMPACT!" on SpikeTV, Kurt Angle will face The Steiner Brothers in a handicap match. If The Steiners beat Angle, they get 5 minutes alone in the ring with Karen Angle.
- Also during the "iMPACT!" broadcast, monster TNA newcomer Matt Morgan continued to watch Cornette's back, as he got in the face of The Truth, Pacman Jones and even Kurt Angle when they tried to intimidate the TNA Management Director.


heb de volledige uitzending niet gevonden deze keer
17-08-2007 om 17:03 geschreven door jefken
0 1 2 3 4 5 - Gemiddelde waardering: 3/5 - (3 Stemmen)

15-08-2007
Uitslagen ECW 14/08/07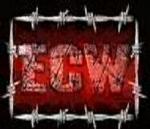 Big Daddy V def. CM Punk
Big Daddy V def. Tommy Dreamer
Steven Richards def. Kevin Thorn
Boogeyman def. ECW Champion John Morrison (Non-title)

Results:
Manhandling the Extreme
August 14, 2007
UNCASVILLE, Conn. – On a night when Armando Estrada became the first Cuban-American General Manager in sports-entertainment history, the eccentric Estrada showed he is indeed capable of ruling over the Land of Extreme. The new ECW GM oversaw the contract signing between ECW Champion John Morrison and CM Punk and then ordered the two men into separate action. Morrison took on Boogeyman and the Straightedge Superstar took on Big Daddy V.

While Punk's night was over after the beating he took, Big Daddy V was just warming up. Later in the night, ECW's bully decimated Tommy Dreamer in one-on-one action. Dreamer had requested of Estrada to be first in line to challenge the winner of the SummerSlam encounter between ECW Champion John Morrison and CM Punk, but ECW's General Manager told Dreamer he believed he was lazy. In an effort to prove himself, Dreamer sprinted his way to the ring, only to be flattened by Big Daddy V.

Mirroring Big Daddy V's impressive streak, Steven Richards looked to continue his winning ways against Kevin Thorn. After two impressive victories over Thorn in recent weeks, Richards was hoping to make it three in a row against the vamp Superstar. Thorn had other plans and finally picked up a victory against Richards. But the angry Thorn continued to unleash his fury on Richards, forcing the referee to reverse his decision and award the contest to Steven Richards.

Balls Mahoney's interactions with Kelly Kelly continued this week on ECW on Sci Fi, and the ECW Original seems to have sparked a friendship with one of the Sexiest Women on Television, much to the disgust of The Miz, Layla and Brooke.

Speaking of romance, the search for the illegitimate child of Mr. McMahon found its way to ECW. Elijah Burke discussed the possibility that he is a McMahon with Jonathan Coachman. Is it possible that many years ago Mr. McMahon had an encounter that led to his siring an Extreme bastard?


15-08-2007 om 18:19 geschreven door jefken
0 1 2 3 4 5 - Gemiddelde waardering: 0/5 - (0 Stemmen)

14-08-2007
WWE released developmental women's wrestler Shantelle Taylor

Citaat
WWE released developmental women's wrestler Shantelle Taylor, 21, from her contract earlier today.
After getting noticed by WWE through an open tryout in early 2006, Taylor signed a developmental deal with WWE in May of last year. Taylor had been working in the Florida Championship Wrestling territory since the closure of Deep South Wrestling. Taylor appeared on one WWE house show swing earlier in the year when she wrestled Jamie Noble as an ambiguous masked wrestler. Officials gave Taylor another look when she wrestled Jillian Hall in a dark match prior to a Smackdown/ECW taping in June. She beat Jillian in the match. It was reported in the Wrestling Observer Newsletter a few weeks ago that WWE was looking to call up some female talents to the main roster and that Taylor probably had the best shot at getting a call-up.
Unlike the case of former developmental wrestler Tomasso Whitney, WWE hasn't publicly acknowledged her release on the company website. Taylor's firing marks as the fourth WWE firing within the past eight days.
14-08-2007 om 22:02 geschreven door jefken
0 1 2 3 4 5 - Gemiddelde waardering: 1/5 - (1 Stemmen)

Sylvain Grenier released by WWE

Sylvain Grenier released by WWE
Written: August 13, 2007WWE has come to terms on the release of Sylvain Grenier as of today. We wish Sylvain the best in all future endeavors.
14-08-2007 om 21:59 geschreven door jefken
0 1 2 3 4 5 - Gemiddelde waardering: 3/5 - (6 Stemmen)

Uitslagen RAW 13 augustus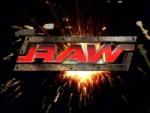 Mr. Kennedy def. Sandman
Cody Rhodes def. Charlie Haas
Snitsky def. Robbie McAllister
Lance Cade & Trevor Murdoch def. Cryme Tyme (disqualification)
John Cena & Umaga def. Randy Orton & Carlito


Results:
Rhodes keeps on rolling
August 13, 2007
NEW YORK – Cody Rhodes continued to impress our fans and to make legendary papa proud in his Madison Square Garden debut Monday night on Raw. Competing in his first match ever at The Garden, where his father Dusty Rhodes had many classic battles, Cody took down one-half of The Self-Proclaimed World's Greatest Tag Team, Charlie Haas.
It seems Jonathan Coachman's threat three weeks ago to kick Cody off of Raw if he failed to win has lit a fire under the young gun. As Haas' partner, Shelton Benjamin, watched from ringside, Rhodes showed glimpses of his father's greatness as he was able to escape multiple near pinfalls. After getting caught in Haas' grasp again with seemingly little hope of escape, Rhodes executed a flawless Reverse Cradle that flipped a stunned Haas onto his back for the three-count. After Cody's victory, Haas's tag-team partner Benjamin shot into the ring to exact a measure of revenge. However, young Rhodes thought better of tangling against the two and wisely shot through the ring ropes to fight another day. The future continues to look bright for the son of the son of a plumber.
Also on Raw, the night started off promising enough for Mr. McMahon despite the ongoing controversy raging over the paternity suit alleging that he sired an illegitimate child. He entered the ring surrounded by the seemingly warm glow of dozens of WWE Superstars, apparently there to show their support for the Chairman.
Unfortunately for Mr. McMahon's his Kumbaya moment was short-lived. After thanking his Superstars for their encouragement, his daughter Stephanie climbed into the ring and brought family dysfunction to a new level. She announced the shocking revelation that her father's illegitimate child is actually, that's right, a WWE Superstar!
Executive Assistant Jonathan Coachman immediately went into detective mode, quizzing Mr. McMahon about the dates and locations of his sexual indiscretions over the years in an attempt to narrow the field of potential offspring. Coachman assured the Chairman that he would use all the juicy details to uncover which Superstar was most likely the illegitimate child in time for Saturday Night's Main Event. The answer couldn't come soon enough. As Coachman scribbled notes, Mr. McMahon waxed nostalgic about his decades of sexual conquests. Unfortunately for the Chairman, his wife Linda walked up behind him as he unwittingly began to recount one sordid tale involving two "smokin' hot" flight attendants. After Mr. McMahon turned to find his wife glaring at him, the Missus shook her head and promptly informed him that he no longer had a home. Ouch!
In other developments, WWE Champion John Cena was forced to share a corner with unlikely tag team partner Umaga to face off against the brash twosome of Randy Orton & Carlito. The WWE Champion, who will face Orton at SummerSlam, charged into the ring despite the numerous land mines that awaited him. With the Samoan Bulldozer (and frequent rival) as his partner, Cena knew that things could turn 3-on-1 ugly, and fast. But he managed to battle Orton and the Caribbean Stud for most of the match before just barely reaching Umaga for the tag. That's when the Samoan terror entered the ring for maximum impact, manhandling both of his opponents by repeatedly slapping them down to the mat, eventually forcing Carlito into the crushing arms of the WWE Champion, who took glee in slamming the apple-spewing Superstar with an FU to end the match.

And in what was supposed to be King Booker's crowning achievement, the night of his Royal Coronation, the egotistical monarch found himself cut down to size. After having defeated Jerry "The King" Lawler last week, Booker expected to have Lawler rest a crown atop his head. But it wasn't meant to be. Instead, Lawler informed his bewildered opponent, and his equally confused wife, Queen Sharmell that Raw General Manager William Regal had arranged a match at SummerSlam between King Booker and the King of Kings, the returning Triple H. World Champion took his considerable anger out on Lawler, pummeling the Memphis legend with a television monitor and leaving him crumpled on the floor to be attended to by medics.
In other Raw skirmishes, the oh-so-proud-of-himself Mr. Kennedy entered the ring and latched onto his trademark microphone to announce his arrival in his match against Sandman only to be stopped in mid-syllable by the strains of the ECW Original's music. Sandman tested Kennedy, but had his hands full with the Green Bay, Wis. Grappler. Kennedy, brimming with confidence since sidelining the mighty Bobby Lashley, rattled Sandman's jaw with a swift kick to the face, and ultimately rolled his opponent over for the three-count and the victory.
World Tag Team Champions Lance Cade & Trevor Murdoch took on their upstart rivals Cryme Tyme in a non-title match. The entrepreneurial duo from Brooklyn pumped up the hometown crowd, even auctioning off Lilian Garcia's seat for $1,000. The two teams were equally matched until JTG and Shad were disqualified for grabbing the chair they had auctioned off to wield against their opponents in the ring to combat illegal double-teaming by the rednecks.
Meanwhile, Regal continued his love affair with television game shows, this week donning a tight, black shirt in honor of fellow Brit, Simon Cowell. Regal staged a version of WWE Idol, complete with guest judges Maria and the melodious Mick Foley. In honor of their location near Broadway, Diva Jillian Hall showered the capacity crowd with her cringe-worthy version of the classic "Memories."
Then, WWE Hall of Famers Nikolai Volkoff and the Iron Sheik threw their respective hats in the ring with Volkoff crooning his native Russia's national anthem. WWE announcer Lilian Garcia, whose new album debuts this fall, graced the audience with her rendition of hometown favorite "New York, New York" until she was interrupted by Santino Marella. The lovelorn Italian cut off Garcia so that he might serenade his lovely Maria with a butchered version of "That's Amore." It didn't take long for Ron Simmons to strut onto the stage to silence Marella the hard way. This earned Simmons such gratitude from Regal that he was automatically named the winner of WWE Idol.
Snitsky, who made quick work of the Highlanders' Rory McAllister last week, didn't play any favorites on Monday night. The unpredictable giant disposed Rory's cousin Robbie just as decisively in well under a minute. The yellow-toothed ogre has looked indestructible for months, and his victories over the formidable Highlanders only shows he is a true force to be reckoned with.
14-08-2007 om 21:02 geschreven door jefken
0 1 2 3 4 5 - Gemiddelde waardering: 0/5 - (0 Stemmen)

13-08-2007
Wie zijn dit
Welke superstars zitten hier allemaal in het zijn er 5
veel plezier


13-08-2007 om 16:54 geschreven door jefken
0 1 2 3 4 5 - Gemiddelde waardering: 1/5 - (6 Stemmen)

uitslagen Hard Justice
Uitslagen



Hard Justice Results: Kurt Angle Beats Joe! Pacman Attacked! PPV Results

August 12th, 2007 20:16
MAJOR NEWS ITEMS AND RESULTS FROM THE HARD JUSTICE PAY-PER-VIEW: PACMAN ATTACKED DURING THE EVENT!
By Bill Banks

Don't miss your chance to see the replay of Hard Justice all this week on InDemand, DirecTV, Dish Network, TVN, Viewer's Choice Canada and more!


DirecTV: Check Your Programming Guide
InDemand: Select times from August 13 thru 24
DIsh Network: All day replays on August 14 & 15
TVN: Check Your Programming Guide
Viewer's Choice Canada: Check Your Programming Guide

- Following his TNA debut at Hard Justice, Adam "Pacman" Jones got an ominous warning from Ron "The Truth" Killings – "Watch Your Back!". Later in the broadcast, Pacman was found knocked out backstage with a cut over his eye following an attack! Jones was taken from the arena in an ambulance. Watch TNA "iMPACT!" this Thursday night at 9pm on SpikeTV for an update on Pacman Jones.

- Karen Angle played everyone for a fool as she helped her husband Kurt Angle defeat Samoa Joe in the main event! Kurt Angle now holds every championship in Total Nonstop Action Wrestling!

- Also, Abyss is the new number-one contender to the TNA World Heavyweight Title after winning the Doomsday match! Abyss will get his title shot at the September "No Surrender" Pay-Per-View!

Complete results from the Pay-Per-View event are below:

OFFICIAL RESULTS FROM THE HARD JUSTICE PAY-PER-VIEW EVENT

The Pay-Per-View kicked off with the arrival of Adam "Pacman" Jones to the arena, followed by footage of the star from the past week.

The three-way X Division match started it, with "Black Machismo" Jay Lethal and "The Guru" Sonjay Dutt vs. Triple X vs. The Motor City Machineguns. At one point, Elix Skipper got involved – as he attempted to cost Sabin and Shelley the match. However, the match continued with all six X stars going all-out with amazing moves. In the end, it was Jay Lethal getting the win over The Fallen Angel with a roll-up as Daniels and Senshi were setting Lethal up for a top rope stomp.

Backstage, JB found Karen Angle enjoying some champagne with the "new man" in her life!

Up next, it's Raven vs. Kazarian...Raven entered the ring and tried to get Kazarian to rejoin Serotinin, but Kazarian wasn't having any of it. Havok and Martyr also got involved, helping Raven punish Kazarian when they could. However, when he saw his chance, Kazarian took Martyr and Havok out of the picture on the outside – but he got a kendo stick shot from Raven in the process. Raven went for the DDT, but Kazarian reversed it and hit a big boot on his former mentor for the win!

Backstage, JB talked to Kurt Angle about his wife arriving with another man, which sent Angle to find them!

Up next, it's the Barroom Brawl with Rhino vs. James Storm...Ringside there was a bar setup, complete with bottles for each star to use as weapons. The bout started as expected – with an all-out brawl in the crowd with Rhino punishing Storm. Back ringside, Rhino cracked open a cold one and downed it, spitting beer in Storm and Jackie Moore's face. However, Storm took control after hitting a suplex on Rhino on the steel ramp, but Rhino returned the favor by smashing Storm through the bar setup! The two TNA stars continued to brawl, using several weapons. Rhino set up a table for a GORE, but Storm moved and Rhino went through it. Storm continued the assault with several shots from a chair followed by a superkick and a beer bottle shot to his head. After the beating, Storm got the pin on Rhino.

Up next, new TNA interviewer Crystal was backstage introducing herself when Ron "The Truth" Killings made a surprise appearance and trash-talked Adam "Pacman" Jones!

Up next it's The Voodoo Kin Mafia with Roxy vs. The Latin American Xchange…BG and Kip took turns working over Homicide to start off. Finally, Homicide made the tag to Hernandez, who used his brute strength to gain the momentum. Hernandez went for the Border Toss on BG, but the Voodoo Queen threw powder in his face – allowing Kip to hit the jumping legdrop on the big man for the pin. However, Hector Guerrero got in the ring and told referee Earl Hebner what happened – and he restarted it! Moments later, Homicide rolled up Kip James for the win! After the match, the LAX and Guerrero shared words at ringside.

Up next, it's Eric Young vs. Robert Roode in the Humiliation Match…Young started out with the early offense, as he clotheslined Roode to the outside while Ms. Brooks berated him. This allowed Roode to get the upper hand, while Brooks slapped Eric around for good measure. Back in the ring, Roode dominated Young and wore him down. EY took control, hitting punches and suplexes on Roode for several near-pins. Ms. Brooks tried to get involved, but Young catapulted her into her boss. Later, Brooks passed a pair of brass knuckles to Roode, as he nailed Young with them to get the win. After the match, Roode tossed Young out of the ring and announced it was time for EY's humiliation. But before they could do anything, Gail Kim came down and threw herself on top of Young. Gail fought with Brooks, allowing EY to come back and nail Roode. EY announced he wasn't going to be tar and feathered – and joined Gail in doing it to Ms. Brooks instead while Roode walked away!

Up next it's "Wildcat" Chris Harris vs. the debut of Dustin Rhodes' "Black Reign". Black Reign come out and surprised Harris from behind, and it was certainly a new, darker and bizarre look for Rhodes. Black Reign started it off by pummeling Harris on the outside. Black Reign not only brutalized The Wildcat, but referees as well, eventually leading to a DQ win for Harris. Black Reign then handcuffed Harris and brought in a menacing looking mace, but before he could use it on Harris the locker room came out to protect him.

Up next it's Team 3D vs. The Steiner Brothers! Crystal was backstage with The Steiner Brothers, who ran down Team 3D before the match. In another part of the building, JB interviewed Team 3D, who returned fire and trash-talked The Steiners.

The match began with Team 3D beating on Rick Steiner. However, Scott Steiner hit the ring and leveled Team 3D with power moves, sending them to the outside. Back inside, Brother Ray and Big Poppa Pump traded chop and clotheslines. From the outside, Brother Ray nailed Scott Steiner, allowing Devon to gain control. Team 3D then focused their attack on Scott Steiner's injured back. Rick Steiner eventually tagged in and hit multiple suplexes on 3D, allowing Scott Steiner to hit a belly-to-belly on Devon from the second rope! Then, Scott Steiner nailed the Frankensteiner on Devon! Scott locked on the Steiner Recliner, but Ray made the save. After more brawling, The Steiners then hit the top rope bulldog on Devon to get the win as The Steiner Brothers defeated Team 3D!

Backstage, JB followed Kurt Angle into Dr. Nash's office. Angle dropped on the couch and started pouring his heart out to Nash about his problems with his wife.

Next, Mike Tenay was in the ring for the introduction of Adam "Pacman" Jones to TNA. Jones made his way to the ring to a chorus of boos from the audience, then he refused to shake Tenay's hand. Tenay asked Pacman about his decision to come to TNA and what his goals are in TNA, which he responded by saying to be the best team player in the promotion. Moments later, Ron "The Truth" Killings made his way out to confront Pacman – saying Pacman had it all wrong. Truth said wrestling was all about yourself and no one else, but Jones wouldn't have to worry about fighting anyone in TNA because his contract wouldn't allow it. Truth ended it by saying everyone in the locker room wanted a piece of Pacman and that he had better watch his back. Pacman challenged Truth to hit the ring for a fight, but security stepped in the way and held Killings back. As security took Truth to the back, Pacman got in some more verbal shots before leaving the ring.

Up next is the Doomsday Chamber of Blood! In the locker room, Crystal was with Christian Cage, Tomko and AJ Styles – who talked about the upcoming bout.

Tenay and West got word that something was going in the back – where cameras found Pacman Jones laid out with a cut above his eye! Security was scurrying to try to regain control of the situation.

Cage led his coalition to the Six Sides of Steel cage for the Doomsday Chamber Of Blood. They attacked Abyss as soon as he made his entrance, but "The Punisher" Andrew Martin came to his aid. The arena blacked out and Sting appeared in the middle of the ring! The fight was on – as both teams brawled in the cage and throughout the arena.

Backstage, Adam "Pacman" Jones was stretchered out of the building in an ambulance as a result of the attack!

Back in the ring, Cage and his crew took control of the bout by locking Sting out of the cage. Cage opened a bag of glass, grabbed a piece and shredded Abyss with it! Sting climbed the cage and cut the barbed-wire with wire-cutters, allowing him to enter the match. Sting, Abyss and Martin regained control, resulting in Cage bailing from the ring and abandoning his team! Abyss hit a Black Hole Slam on AJ Styles to get the win – Abyss is the new number-one contender for the TNA World Heavyweight Title and will get his shot at September's No Surrender!

The main event is next… as it's Kurt Angle vs. Samoa Joe with every TNA championship on the line!

Kurt Angle made his way out first, obviously still down about his wife Karen leaving him. Joe was next, led by Polynesian dancers. After the in-ring introductions, Joe and Angle collided. Just minutes in, Karen Angle made her way to ringside with her new boyfriend – watching the bout closely. During the bout, Kurt confronted Karen at ringside, but she threw champagne in his face – enabling Samoa Joe to take control. Angle battled back, hitting suplexes on Joe – but Joe changed the tide with an overhead release suplex that floored his nemesis. Later, Joe went for the Muscle Buster but Angle reversed it into the Ankle Lock. Joe broke free, but Angle hit the Olympic Slam – but Joe kicked out! Angle went for a top rope moonsault, but Joe moved. Joe then hit the Muscle Buster on Angle – but thistime Kurt kicked out! Joe locked the Clutch on Angle in the middle of the ring – but he broke it by biting Joe's fingers. Angle put the Ankle Lock back on, but Joe again reversed it with another Clutch! Angle was able to get the referee to break the hold when he got to the topes. Moments later, Angle accidentally knocked out the referee. Joe got Angle to tap, but the referee didn't see it. With both men down, Karen Angle attempted to give Joe a steel chair – but she pulled it away at the last moment! Angle nailed Joe with the steel chair, revived the referee and got the win! Karen played everyone for a fool and now Kurt Angle holds every championship in TNA Wrestling!

13-08-2007 om 16:15 geschreven door jefken
0 1 2 3 4 5 - Gemiddelde waardering: 0/5 - (2 Stemmen)


| | |
| --- | --- |
| | |
Over mijzelf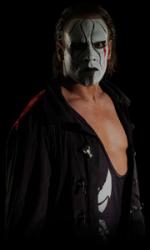 Ik ben
Boon Kenneth
, en gebruik soms ook wel de schuilnaam
Sting
.
Ik ben een man en woon in
Dworp
(Belgie) en mijn beroep is .
Ik ben geboren op 05/06/1989 en ben nu dus
30 jaar
jong.
Mijn hobby's zijn: Worstelen en films.
Gastenboek
Druk op onderstaande knop om een berichtje achter te laten in mijn gastenboek
E-mail mij
Druk op onderstaande knop om mij te e-mailen.