11-08-2007
Hartkwaal ontdekt bij MVP
NoDQ.com > WWE > MVP discovered to have a serious heart condition
Posted by Aaron Rift on 08/10/2007 at 08:03 PM

From PWInsider

WWE.com is reporting that during a standard Wellness policy physical, an abnormal accessory pathway to the heart (Wolff-Parkinson-White syndrome) was discovered in US Heavyweight MVP. It is a potentially life threatening condition that could lead to a heart attack if untreated. He will be able to continue wrestling because according to WWE.com, MVP "underwent a precarious radio frequency treatment this past Monday – a procedure that is equally dangerous in that one in 1,000 individuals die during it. Next week, tests will be performed again to see if the procedure was a success."
11-08-2007 om 21:47 geschreven door jefken
0 1 2 3 4 5 - Gemiddelde waardering: 0/5 - (0 Stemmen)

uitslagen smackdown 10 augustus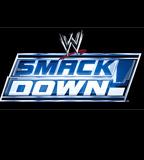 Results:
Answer to the challenge?
By Alissa Fuhrman
August 10, 2007YOUNGSTOWN, Ohio — Before a capacity crowd at the Chevrolet Centre, fury and aggression dominated SmackDown Friday night, building momentum to the Biggest Party of the Summer. A fired-up Batista started things off by taking his rage out on co-WWE Tag Team Champion Domino in one-on-one action, hitting Batista Bombs to score the pinfall and to punish his opponent's interfering accomplice, Deuce. A video message from World Heavyweight Champion The Great Khali then appeared, warning The Animal that he would fall victim to the Claw at SummerSlam, just like Ric Flair did on SmackDown a week before. Later that night, the "Nature Boy" had his mind set on revenge for that previous vicious attack attack by Khali; however, despite a valiant effort, even the 16-time World Champion couldn't stop the newest weapon in the Punjabi giant's awesome arsenal. After The Great Khali's enormous hand forcefully clutched onto Flair's skull and forced him to the canvas, The Animal sprinted to his mentor's aid. Amazingly, though, even The Animal seemed unable to halt the champion's powerful vice-like grip, and ended up lying beside his fallen friend. Read the whole story…

Inflicting pain on Matt Hardy, meanwhile, had been part of Finlay's agenda Friday night, which also saw Horswoggle offering a little ringside support for the Fighting Irishman. But then the miniature Cruiserweight Champion of the World's fun was nearly cut short by Jamie Noble, who chased him back to the locker room area. Following right behind them – and thereby giving Hardy a count-out win in the ring – Finlay threatened Noble to stay away from his condensed-sized comrade. Unfortunately, in the process he accidentally knocked scalding hot coffee onto a red-hot Kane, who in return tossed Finlay onto a table, knocking him to the ground. Minutes later, Kane doled out more pain inside the ring with a vehement chokeslam on Sylvan for the victory. But then the Fighting Irishman got his payback, surprising the Big Red Monster from behind and laying him out with his shillelagh. More on this story…

Our fans in Youngstown originally believed Matt Hardy might face United States Champion MVP in another challenge to prove who the better man is. But the Ballin' Superstar, speaking from WWE's studios in Stamford, Conn., informed everyone of a medical condition that resulted in him losing not only last week's Arm Wrestling Contest to Matt, but nearly his life. The Franchise Playa said he had notified SmackDown General Manager Theodore Long of his Wolff-Parkinson-White syndrome, a potentially lethal condition that causes his heart speed up to over 250 beats per minute, yet he was still forced to compete in last week's challenge. As a result, following the competition, he required life-threatening heart surgery that would have put normal men on the shelf for at least a year. Yet as the Ballin' Superstar himself reminded our fans, he is "half a man, half a-mazing," and he has been cleared by doctors to return to ring action next week, where he will challenge Hardy to a competition of his own design.

In other SmackDown ring action, Mark Henry showed no sympathy for Sterling Keenan, obliterating his opponent with ease before finishing him off in a crushing bear hug. Continuing to show our fans why no one on the SmackDown roster wants to challenge him, the self-proclaimed Silverback proudly showed more footage of his vicious assault on Undertaker last May. But the World's Strongest Man seemed taken aback as Druid music suddenly filled the arena, and a dark figure slowly walked away from the ring area, leaving only a trail of sand and footprints behind him.

Another surprise that had our fans erupting into cheers was the apparent return of Rey Mysterio – that is, until everyone realized that it was only an unfunny prank by Chavo Guerrero. In his tasteless attempt to literally mask his contempt for his former friend, the Mysterio-clad Chavo begged himself to take it easy on him when they meet at the Biggest Party of the Summer. But there was no mercy from Guerrero during his match with Eugene, especially after his embarrassingly bad attempt at a 619 through the ropes. A frustrated Chavo pulled off the mask and took his aggravations out on his opponent Eugene, finishing him off with a Frog Splash for the three-count.

Back in the GM's office, Assistant GM Vickie Guerrero gave Long an early wedding present for himself and his fiancée, Kristal: a tiny blue pill to help the GM rise to the occasion and spice up their love life. Meanwhile, Chris Masters decided to spice up his evening with an Open Master Lock Challenge to "anyone with the guts" to try and break it. One intense fan claiming to be a three-time All-State football player, captain of his high school wrestling team and someone who just got out of prison for manslaughter, seemed a little too willing for The Masterpiece's liking. So Masters found another member of the Chevrolet Centre crowd, then clamped on the Master Lock and shook the fan like a rag doll.

Back in the locker room area, Michelle McCool let Victoria and Kenny Dykstra know that she wasn't enjoying their excessive smooching session. Trading barbs with Michelle would only set the already unstable Diva off further when she later squared off in a match against Torrie Wilson; even after a Widow's Peak and a three-count, Victoria continued pummeling away at the blonde beauty, right before our fans and Torrie's ringside partner, Jimmy Wang Yang. Suddenly, Michelle raced down to the ring and came to Torrie's aid, launching an attack that made Victoria retreat back up the SmackDown ramp. Needless to say, SmackDown's All-American Girl didn't love Victoria's behavior that night… but she is loving life.

11-08-2007 om 21:43 geschreven door jefken
0 1 2 3 4 5 - Gemiddelde waardering: 3/5 - (1 Stemmen)

10-08-2007
WWE Signs Identical Twin Sisters To Deals; Details
NoDQ.com > WWE > WWE Signs Identical Twin Sisters To Deals; Details
Posted by Steve Carrier on 08/09/2007 at 01:35 AM

- World Wrestling Entertainment has signed identical twins The Garcia Twins to a developmental deal and the girls are currently training in Florida Championship Wrestling in Tampa. Word has it John Laurinitis was the one who brought Nicole and Brianna in. They have previously appeared in the finals of the WWE Diva Search of 2006. Word has it they could be used on TV as soon as WWE SummerSlam.

Nicole and Brianna are training to be Divas on the RAW roster and are learning to take minor bumps down in FCW. Sources say the girls are fitting in just fine down in Tampa.

10-08-2007 om 01:52 geschreven door jefken
0 1 2 3 4 5 - Gemiddelde waardering: 0/5 - (0 Stemmen)

IMPACT 9 augustus

Source: TNAwrestling.com

ADAM "PACMAN" JONES TO APPEAR LIVE THIS SUNDAY
Adam "Pacman" Jones made his TNA television debut on Thursday's "iMPACT!" on SpikeTV, announcing he would appear this Sunday at the "Hard Justice" Pay-Per-View event. It was the first time the wrestling world heard Pacman comment on joining Total Nonstop Action! According to Pacman, he's out for redemption.

DOOMSDAY CHAMBER OF BLOOD MATCH ANNOUNCED FOR SUNDAY
Last week, Abyss won the right to name his match at Sunday's "Hard Justice" and it was announced this week on "iMPACT!" that the TNA star will team with Sting and "The Punisher" Andrew Martin to take on Christian Cage, AJ Styles and Tomko in a "Doomsday Chamber Of Blood" match! The bout will be held inside the Six Sides Of Steel cage with barbed wire lining the top – and in order to qualify to pin your opponent you have to make someone bleed! In addition, TNA management director Jim Cornette announced the winner of the bout will earn a shot at the TNA World Heavyweight Championship at September's "No Surrender" Pay-Per-View.

SAMOA JOE INVITES KAREN ANGLE TO HARD JUSTICE
Kurt Angle arrived at "iMPACT!" a broken man, as his wife Karen told him last week their marriage was over. At the end of the broadcast, Samoa Joe brought out Karen Angle and invited her to sit front row this Sunday to watch him beat her husband! This brought out Angle, who pleaded with his wife to take him back "for the kids" – but Karen reiterated that she wanted a divorce and left the ring! At that point, Team 3D hit the arena and accused Joe of being a home wrecker and that they wanted their TNA World Tag Team Title back. Joe refused, which resulted in Team 3D and Angle mauling The Samoan Submission Machine. However, The Steiner Brothers hit the ring to assist Joe as "iMPACT!" went off the air.

DUSTIN RHODES INTRODUCES "BLACK REIGN" TO THE WRESTLING WORLD
Also on Thursday's "iMPACT!", a video aired in which Dustin Rhodes promised "Black Reign" was coming this Sunday at "Hard Justice" to battle "Wildcat" Chris Harris. What bizarre creation does Dustin have planned for the wrestling world? Tune in and find out!

OTHER NEWS ITEMS FROM THURSDAY'S BROADCAST:

- Prior to attacking Samoa Joe at the end of the broadcast, Team 3D told Jim Cornette that he had better get a partner for Joe because they are coming for their TNA World Tag Team Title.

- TNA newcomer Matt Morgan appeared alongside Jim Cornette throughout the broadcast, apparently serving as the TNA management director's backup!

- Robert Roode won the barbaric Raven's House Of Fun match for his team, as Roode, Raven and James Storm defeated "Wildcat" Chris Harris, Kazarian and "The War Machine" Rhino.

- In a preview of Sunday's Hard Justice, Kip James of the Voodoo Kin Mafia and Brother Devon of Team 3D defeated Rick Steiner of the Steiners Brother and Homicide of The Latin American Xchange.

video's

10-08-2007 om 00:00 geschreven door jefken
0 1 2 3 4 5 - Gemiddelde waardering: 2/5 - (4 Stemmen)

08-08-2007
uitslagen ecw 8 augustus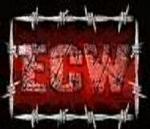 Results:CM Punk breaks on through
By Andrew Rote
August 7, 2007

YOUNGSTOWN, Ohio – Fame is CM Punk's… for now. One week after defeating both Tommy Dreamer and Elijah Burke in a Triple Threat Match for the opportunity, CM Punk not only lasted 15 minutes in John Morrison's 15 Minutes of Fame challenge, but also managed to pin the ECW Champion. Morrison has withstood the Straightedge Superstar in two championship bouts already; is the third time a charm or a curse? (WATCH) Read more on this story…

Three wasn't lucky for Stevie Richards, who fell victim to ECW's top vampire enthusiast. As the ECW Original talked to Joey Styles and Tazz about his consecutive wins, he and his winning ways were cut short when Kevin Thorn attacked him in the locker room area. Thorn fled like a bat out of hell, leaving Richards in a sea of people trying to help him recover. (WATCH)

Richards wasn't the only Superstar to experience a scary attack. Boogeyman kicked off ECW on Sci Fi with a quick victory. His celebration was even quicker, as Big Daddy V surprised the worm aficionado from behind, flattening the monster. Big Daddy V's teacher, Matt Striker, looked on proudly as his pupil got revenge for being spooked by Boogeyman in the last few weeks. (WATCH)

The Miz extended his win streak to three when he pinned ECW Original Balls Mahoney. Despite his win in the ring, he might be feeling some loss in Kelly Kelly, who shared a moment with the Chair Swinging Freak. Has his luck run its course with Extreme Exposé?

In other ECW on Sci Fi action, Elijah Burke taught a lesson to ECW Original Tommy Dreamer, earning some redemption from being pinned in last week's Triple Threat Match.

Be sure to keep up-to-date with Morrison and Punk's rivalry for the gold and other developments with ECW on Sci Fi on Tuesday at 10/9 CT.



08-08-2007 om 23:26 geschreven door jefken
0 1 2 3 4 5 - Gemiddelde waardering: 0/5 - (0 Stemmen)

07-08-2007
WWE Releases Another Superstar
NoDQ.com > WWE > WWE Releases Another Superstar
Posted by Andy Steven on 08/06/2007 at 10:53 PM

The following is from WWE.com:

Idol Stevens released by WWE
Written: August 6, 2007

WWE has come to terms on the release of Idol Stevens as of today. We wish Idol the best in all future endeavors.
07-08-2007 om 14:46 geschreven door jefken
0 1 2 3 4 5 - Gemiddelde waardering: 0/5 - (0 Stemmen)

poster unforgiven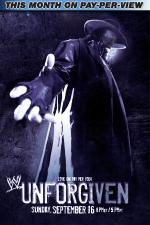 07-08-2007 om 14:42 geschreven door jefken
0 1 2 3 4 5 - Gemiddelde waardering: 2/5 - (7 Stemmen)

uitslagen RAW 6 augustus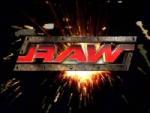 RAW Results - August 6, 2007




RAW OPENER:

- From the HSBC Arena in Buffalo, N.Y.

- Raw begins with video footage of Mr. McMahon arriving at the arena earlier today – Jonathan Coachman welcomes McMahon – Vince says when Raw begins he wants every Raw superstar under contract in the ring so that he can exercise his freedom of expression

- After the opening video all Raw superstars make their way to the ring – Vince then stands on the stage – he says the last time he was "officially" on Raw he was blown to smithereens, he shows the footage of the limo explosion from 2 months a go – he says the fans must be wondering why he staged his own demise, he says he did it to see if anyone would care – he says he is happy to report that he is beloved by the fans and by the superstars, he says tonight he will address the United States Congress and the American media, he says he will also address certain members of his family, Jonathan Coachman joins McMahon on the stage – Vince says all the Raw superstars will now compete in a Battle Royal, and the winner will be the new General Manager of Raw! Coach looks disgusted…

(1) Battle Royal – All Raw Superstars – Winner becomes the Raw General Manager
Final four are Carlito, Cody Rhodes, Shelton Benjamin and Sandman – Carlito eliminates Cody, Sandman then eliminates Benjamin and Carlito – Sandman thinks he's won, William Regal then appears from under the ring and eliminates Sandman to become the new General Manager of Raw!

- Backstage Coach is complaining about William Regal becoming GM - Vince talks about two congresses wanting to investigate WWE at the same time – Vince tells Coach he is now Regal's assistant

- A Triple H returns video for SummerSlam airs

- Todd Grisham interviews King Booker, he says tonight he will prove that HE is the King of Kings, he also announces that next week, live from Madison Square Garden, the looser of his

match

with Jerry Lawler will place the crown on the head of the winner in a special ceremony

- Graphic hypes John Cena on Carlito's Cabana later tonight

(2) Rory McAllister w/ Robbie vs. Snitsky
Pointless match, over in about 15 seconds after Snitsky wins with a Pump-Handle Slam

- Mr. McMahon takes a call from his accountant, he says "we have nothing to hide" he tells Coach they are being investigated by the Internal Revenue Service, he goes on to bury the media (and so he should) and he also talks money, after he leaves, I.R.S is seen in the background wearing his suit with his briefcase by his side and he is reading the Financial Times, he looks up to watch McMahon and then goes back to his paper.

(3) Jillian Hall vs. Mickie James
Before the match, Jillian talks to Lilian Garcia about her new album coming out in a few months, Jillian then goes on to give one of her "performances!" thankfully, Mickie interrupts. J.R. quietly jokes about mixing up Beth with Jillian last week! Jillian gets the win.

- Backstage Coachman uncomfortably congratulates his new boss William Regal on becoming GM, Regal says he's always wanted to be a games show host, and now that he's in charge he can! He tells Coach to go get some contestants, a set, some music and they will have a rendition of the Dating Game

- Carlito's Cabana up next.

- Carlito comes to the ring and introduces the WWE Champion John Cena, Cena intimidates Carlito and makes him sit in a chair, Cena takes over the show re-naming it Cena's Cabana, he then goes on to interview himself ensuring Carlito doesn't move from the chair the entire time, footage from last week is shown of Carlito spitting in Cena's face, after Cena is through interviewing himself he turns his attentions to 3 reasons why he should kick Carlito's ass, 3. Because Carlito has no nuts, 2. Because he doesn't really like apples, he would rather swallow bananas and 1. Because it's cool! Carlito and Cena start brawling Orton sneaks up behind Cena to try and RKO his again but Cena prevents it and Orton runs from the ring, Cena then FU's Carlito whilst staring at Orton – Regal then decides that Orton and Carlito will decide Cena's opponent tonight

- Up next; King Booker vs. King Lawler II

- Randy Orton and Carlito tell William Regal they have decided John Cena will face Umaga tonight – McMahon talks to Regal about his family, he says after his demise, his son Shane was conveniently missing, his daughter Stephanie, even though she had given a heart-felt speech the next week on Raw had already spoken to attorneys about getting her slice of the pie and he suspects his wife Linda was already looking to find a new man, he says he is confident he can get his family again united.

(4) Loser must crown the Winner next week on Raw - King Booker w/ Queen Sharmell vs. Jerry "The King" Lawler
Booker dominates most of the match to begin with, all Lawler's attempts to fight back are cut short by Booker, Booker misses a Scissors Kick and Lawler takes control, Lawler is distracted by Sharmell and Booker gets the Scissors Kick in for the victory.

- A video package is shown of Mr. Kennedy taking out Bobby Lashley last week, J.R. notes Lashley has suffered a torn rotators cuff and he is having surgery tomorrow

- Mr. Kennedy makes his way to the ring, he says there is one thing that we will be hearing a lot from now on, and that is "Kennedy" he repeats his name multiple times – they go to commercial break

- The Dating Game with William Regal – the 3 guys are Jim Duggan, Ron Simmons and Santino Marella, the girl is Maria. Santino tries to spoil the "fun" by telling Maria to just pick him, she ends up picking Simmons! Santino gets hot and demands Maria leave with him, Umaga makes his way to the ring for his match and everyone quickly gets out of his way.

- Backstage Coachman is handed a summons to give to McMahon

(5) WWE Champion John Cena vs. Intercontinental Champion Umaga
Randy Orton and Carlito interfere, they try to get Umaga to take out Cena with their help, Umaga turns on them and attacks them both! Regal then announces that next week Carlito and Randy Orton will team up to take on John Cena and Umaga!

- Backstage Mr. McMahon is seen going to exit the building, superstars are again lined up in the passage ways, Paul London is smiling, Vince looks at him and says "keep that grin on your face!!" he leaves and realizes it's the same as when the limo exploded, he goes to get in but before he can shut the door Coach catches up with him to give him the summons, Vince asks what the summons is for, Coach reveals that it is for an illegitimate child!! Vince closes his eyes in disbelief, Coach remarks "looks like there is another McMahon out there!" As Raw goes off air…

videos



07-08-2007 om 00:00 geschreven door jefken
0 1 2 3 4 5 - Gemiddelde waardering: 3/5 - (1 Stemmen)

06-08-2007
Christian Cage
William Jason (Jay) Reso (30 november 1973), beter bekend onder zijn ringnaam Christian, is een Canadees-Amerikaans Professioneel Worstelaar. Hij werkt momenteel voor Total Nonstop Action Wrestling. Hij is een tweevoudig wereldkampioen en de eerste TNA World Heavyweight Champion.
Hij is vooral bekend om zijn tijd bij WWE gewoon als Christian. Daar maakte hij vooral furore als een lid van het team Edge en Christian. In totaal heeft hij met zijn beste vriend en kayfabe broer Edge maar liefst 7 maal de WWF/E World Tag Team Championships gewonnen.
Verder is hij ook beroemd om zijn deelname in de zogezegde Tables, Ladders and Chairs Matchen die een ongekende populariteit behouden bij de fans.
Nadien kreeg hij nog een kans bij de Un-Americans, een team samengesteld uit Lance Storm, William Regal, Test en hijzelf. Toen heeft hij ook nog eenmaal de WWE World Tag Team Championship gewonnen met Lance Storm, ironisch genoeg van zijn vroegere partner Edge en Hulk Hogan.
06-08-2007 om 00:00 geschreven door jefken
0 1 2 3 4 5 - Gemiddelde waardering: 4/5 - (3 Stemmen)


| | |
| --- | --- |
| | |
Over mijzelf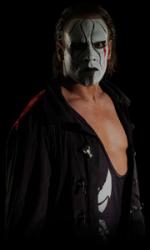 Ik ben
Boon Kenneth
, en gebruik soms ook wel de schuilnaam
Sting
.
Ik ben een man en woon in
Dworp
(Belgie) en mijn beroep is .
Ik ben geboren op 05/06/1989 en ben nu dus
30 jaar
jong.
Mijn hobby's zijn: Worstelen en films.
Gastenboek
Druk op onderstaande knop om een berichtje achter te laten in mijn gastenboek
E-mail mij
Druk op onderstaande knop om mij te e-mailen.