UITSLAGEN SMACKDOWN 3 AUGUSTUS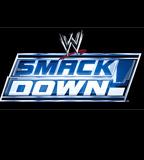 Kane def. Chris Masters
Mark Henry def. Nate Nickerson
Matt Hardy def. United States Champion MVP (Arm Wrestling Contest)
Matt Hardy def. MVP (non-title match)
Jamie Noble def. Shannon Moore
Jimmy Wang Yang def. Kenny Dykstra
Batista & Ric Flair vs. WWE Tag Team Champions Deuce & Domino (No Contest)



Results:
Handing notice
By Alissa Fuhrman
August 3, 2007PHOENIX – SmackDown kicked off on a happy note Friday night, when General Manager Theodore Long and his sexy fiancée, Kristal, announced in the ring that on September 21, they will declare their vows on the show that's changed Friday nights, and all our fans are invited to attend. But then "Teddylicious" and Kristal were interrupted by The Great Khali and his translator, Ranjin Singh, who stormed out to complain how his Punjabi "Championship Celebration" had been ruined the week before by Batista. An irate Long put his managerial foot down, ordering the giant World Heavyweight Champion to put his title on the line against The Animal at SummerSlam. So the angered 7-foot-3 monster later took his frustrations out by disrupting Batista & Ric Flair's non-title match against WWE Tag Team Champions Deuce & Domino. And the "Nature Boy" would feel the frightening fury of the colossal champion and his newest hand-weapon, a devastating claw to the skull. Read the full story…

Determined to prove he's better than the brash and cocky Montel Vontavious Porter, Matt Hardy declared his first challenge against the United States Champion: An arm wrestling competition. Despite MVP's stalling tactics, a focused Matt eventually forced the Franchise Playa's arm down on the table for the win. The aggravated hotshot claimed that he's still better than Matt because he wasn't ready, and he can still beat him where it counts: Wrestling. Yet when it looked like he might lose the intense non-title match that immediately took place, the United States Champion bailed with the gold, resulting in a count-out win for Hardy. More on this story…

Frustration certainly was the recurring theme of the evening, and Jamie Noble's night proved no different. After Funaki and Shannon Moore's arena hallway taunts of how Noble lost to the only Superstar shorter than him, the cruiserweight physically vented his outrage on Moore inside the squared circle, utilizing a ferocious gutbuster to score the pinfall. Shortly after the victory, Noble's worst nightmare popped out from beneath the ring. Hornswoggle, the miniature Cruiserweight Champion of the World, taunted Noble with the gold and laughed in his face…before slamming it with a huge cream pie.

Former Cruiserweight Champion Chavo Guerrero had also been in a taunting mood, expressing to Vickie Guerrero how much he was looking forward to Rey Mysterio's return at SummerSlam – as a one-legged wrestler. SmackDown's Assistant G.M. wasn't in a laughing mood, however, so she put her nephew-in-law in equally poor humor -- by naming Chavo as Rey's opponent at The Biggest Party of the Summer.

Meanwhile, Mark Henry "explained" to unfortunate opponent Nate Nickerson why he thinks he rules the SmackDown jungle. Vehemently taking out the local wrestler with an excruciating bear hug, Henry then showed our fans why no one has answered his open challenge to step into the ring with him, presenting footage of his vicious assault on Undertaker last May, which cost The Phenom his World Heavyweight Title and placed him on the shelf indefinitely.

In other SmackDown action, Kane – a monster who's eager to accept anyone's challenge – squared off against Chris Masters. While The Masterpiece nearly pulled off the upset by clamping Kane in his powerful Master Lock, the Big Red Machine escaped the hold and sealed Masters' fate with an emphatic chokeslam.

Meanwhile, Jimmy Wang Yang, accompanied down the ramp by Torrie Wilson, went one-on-one with Kenny Dykstra, who was joined by Victoria at ringside. After hitting his top-rope moonsault for the victory, SmackDown's resident redneck and the beautiful Diva "yee-haw'ed" all the way to the locker room area, leaving an audibly heated Dykstra and Victoria in the ring.


04-08-2007 om 18:56 geschreven door jefken
0 1 2 3 4 5 - Gemiddelde waardering: 5/5 - (2 Stemmen)

03-08-2007
News And Video From Thursday's "iMPACT!" Broadcast Impact Results

News And Video From Thursday's "iMPACT!" Broadcast Impact Results

August 2nd, 2007 22:01
NEWS AND VIDEO FROM THURSDAY'S "iMPACT!" BROADCAST ON SPIKE TV
By Bill Banks

There are several news items to report from Thursday's "iMPACT!" broadcast on SpikeTV as TNA Wrestling prepares for the upcoming August 12 "Hard Justice" Pay-Per-View event:

"THIS MARRIAGE IS OVER!" – KAREN ANGLE WANTS A DIVORCE
On Thursday's broadcast, TNA World Heavyweight Champion Kurt Angle introduced his family to the wrestling world. However, what the wrestling world got to see was exactly how the Olympic gold medalist treats his wife and daughter! At the end of the broadcast, Karen Angle finally had enough of her husband's ego and told him she wanted an end to their marriage! Samoa Joe was present for the marital meltdown and – after Karen Angle left the ring – Joe told him he was taking his championships next at Hard Justice on August 12!

"THE PUNISHER" ANDREW MARTIN MAKES HIS TNA DEBUT
Also on the huge broadcast, Abyss and Sting faced off in a ladder match with Christian Cage and AJ Styles. A contract was hanging above the ring – if Cage and Styles pulled it down, Abyss would have to stop his war against Cage's coalition. However, if Sting and Abyss won, the monster would get to choose his match against Cage at Hard Justice. In the end it was Cage, Styles and Tomko using the numbers game to their advantage – that is until "The Punisher" Andrew Martin made his TNA debut and help Sting and Abyss win the match! As a result, Abyss gets to pick the match of his choice against Cage – what will his decision be? Tune in Thursday night to find out!

OTHER NEWS ITEMS FROM THURSDAY'S BROADCAST

- In tag team action it was The Fallen Angel and Senshi (with "Primetime" Elix Skipper) of Triple X defeating "Black Machismo" Jay Lethal and "The Guru" Sonjay Dutt. During the bout, Chris Sabin and Alex Shelley of the Motor City Machineguns watched on and then went face-to-face with the members of Triple X after their win. Is there a war in the making between Triple X and the Motor City Machineguns?

- Also during the broadcast, Team 3D defeated the team of "Wildcat" Chris Harris and Eric Young after Dustin Rhodes took Harris out the match with another attack, allowing 3D to get the win on Young. After the bout, Robert Roode and Ms. Brooks hit the ring to confront Young. Roode said it was Young's turn to be humiliated as they poured honey on him and covered him with feathers.

- As announced earlier in the week, it will be The Latin American Xchange taking on the Voodoo Kin Mafia on Sunday, August 12 at "Hard Justice".

VIDEOS OP

http://www.tnawrestling.com/news/fullnews2.php?all=1468
03-08-2007 om 14:49 geschreven door jefken
0 1 2 3 4 5 - Gemiddelde waardering: 0/5 - (0 Stemmen)

02-08-2007
Uitslagen ECW 1/08/07
John Morrison def. Local (15 Minutes of Fame)
Stevie Richards def. Kevin Thorn
Big Daddy V def. Locals (3-on-1 Handicap Match)
The Miz def. Balls Mahoney
CM Punk def. Elijah Burke and Tommy Dreamer (Triple Threat Match)

Results:
A chance for fame
July 31, 2007
PHOENIX – John Morrison kicked off ECW on Sci Fi much like last week, barely breaking a sweat when he faced a less-than-intimidating opponent in his 15 Minutes of Fame Challenge. Things were very different afterward, however, this time around.
Tommy Dreamer and CM Punk both approached the ECW Champion, arguing that each of them could last 15 minutes in the ring with Morrison. Their cases made, Morrison announced a Triple Threat Match between the two Superstars and Elijah Burke – a man he feels deserves the opportunity.
Next week's action should prove interesting, with CM Punk earning his way into the ECW Championship picture by defeating Tommy Dreamer and Elijah Burke in the main event Triple Threat Match. CM Punk has had two golden opportunities against John Morrison, both of which fell short at Vengeance: Night of Champions and The Great American Bash. Before he can prove that the third time is a charm, though, he must last 15 minutes in the squared circle against his rival. And this will be his last chance, as he has promised never to challenge Morrison again if he fails this time around.
Also on ECW on Sci Fi, Stevie Richards silenced any of his critics who called the previous week's win over Kevin Thorn a fluke. Getting a second consecutive win against the fanged freak raises a red flag for all Superstars on the ECW roster. While Richards moves up as one of the hottest Superstars in sports-entertainment right now, Kevin Thorn is lying in a coffin of frustrations. His expression alone showed our fans what the vampire enthusiast is feeling, losing two straight to the ECW Original after such a successful solo run. Perhaps Richards truly has staked the creature of the night.
Following Richards's big win, our fans learned that something can scare a 400-plus-pound man. After proving to be too much for even three men to handle in a Handicap Match, Big Daddy V was spooked by Boogeyman, sporting a new and scarier look, when the worm aficionado rushed into the ring. While nothing may compare to the physical stature of the heavy father figure, Boogeyman's mind games certainly have been able to break Matt Striker's favorite student.
In other action, The Miz earned his second win in as many weeks when he defeated ECW Original Balls Mahoney. Once again, he showed he was the ladies man, though he lost track of Kelly Kelly for a moment, who seemed distracted by Mahoney's condition. Nevertheless, The Miz was able to get her attention away from the Chair Swinging Freak and back to him.
Don't miss what ensues with CM Punk and his latest championship opportunity Tuesday on ECW on Sci Fi at 10/9 CT.


02-08-2007 om 17:45 geschreven door jefken
0 1 2 3 4 5 - Gemiddelde waardering: 2/5 - (7 Stemmen)

31-07-2007
uitslagen raw 30 juli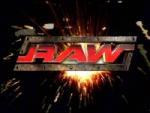 Melina, Jillian Hall & Beth Phoenix def. Women's Champion Candice Michelle, Mickie James & Maria
Intercontinental Champion Umaga def. Santino Marella (non-title)
Cody Rhodes def. Daivari
Mr. Kennedy def. Bobby Lashley
Jerry "The King" Lawler def. King Booker (Disqualification)
Cryme Tyme def. John Mason & Brandon Dentson
Randy Orton def. Sgt. Slaughter
Carlito def. WWE Champion John Cena (non-title)

Results:
Mind games before SummerSlam
By Bryan Robinson
July 30, 2007TUCSON, Ariz. – Less than four weeks away from the biggest party of the summer, SummerSlam, Superstars were already playing mind games with each other and appeared hell-bent on sending messages throughout the locker room and all of WWE. But Cody Rhodes may have sent the most definitive message with his first victory Monday night on Raw: I belong in WWE and I will not back down from anything, no matter what the odds are.

Cody breathed a sigh of relief and pumped his fist as he looked at the fallen body of Daivari with his blackened eye. For two weeks, our fans – and especially Acting Raw GM Jonathan Coachman – watched Cody valiantly try to defend the honor of his father, the "American Dream" Dusty Rhodes and his family against Randy Orton, only to fall victim to the RKO. And Cody watched in horror as Orton punted his father into oblivion – and the Dream was taken away from the ring on a stretcher.

Coachman, noting that Cody was winless in his first two matches, gave the newcomer a simple ultimatum: win or go home. Prove that you belong in WWE and win an official spot on the Raw roster with a victory over Daivari.

The pressure on the youngest son of Dusty Rhodes was enormous. Besides having his young career already at a critical point, his ailing father – who was at home in Austin, Texas, recovering from a severe concussion – had to weigh on his mind. In addition, Cody may have carried some lingering guilt that he was he was responsible for his father's injury.

However, the son of the son of a plumber showed the heart and resolve that was a hallmark in his father's career. He overcame his personal demons and self-doubt and managed to defeat Daivari, and showed the Raw locker room that he had arrived.
Also on Raw, Randy Orton, Coachman's handpicked No. 1 contender to the WWE Championship, used Hall of Famer Sgt. Slaughter and Carlito to send a loud and clear message to WWE Champion John Cena: I'm coming for your championship and your career at SummerSlam, but before then, I'm going to make your life a living hell.

On the heels of his brutal attack on the American Dream, the third-generation Superstar laid out Cena with an RKO from behind last week, drawing the line in the proverbial sand for their SummerSlam showdown.

To further show Cena that he was serious, Orton this week struck down another WWE legend, Sgt. Slaughter, the same way he has his other recent victims – with a vicious skull-caving boot to the head. Read the latest on Sarge's condition here ...

But Orton wasn't finished playing with Cena as he later cost him his non-title match against Carlito. The second-generation Caribbean Superstar wanted to prove that he deserved to be the No.1 contender by defeating Cena. Ironically, Orton helped Carlito prove his point when he distracted Cena and left him vulnerable to the Caribbean Superstar's Backstabber.

Carlito left Cena with chewed-up apple and spit dripping off his face. It appears that the infuriated Champ has a lot to think about, and must be wary of Orton in the weeks leading up to SummerSlam. Read the full story ...

Another Superstar Cena may have to worry about is Mr. Kennedy, who also wanted to be the No. 1 contender. Kennedy made perhaps his loudest statement yet in WWE (and that's saying something). The braggadocios Superstar, who vowed to WWE.com over the weekend that he would somehow find a way to reclaim his top spot in WWE, was granted a request to battle Bobby Lashley to show that he deserved to be the No. 1 contender to the WWE Championship. Read the full story ...

There was a fire in Kennedy's booming voice and a gleam in his eyes that few of our fans and Superstars had ever seen in the Green Bay, Wis., native. The former Mr. Money in the Bank wanted to prove a point, and he sure did in his battle with Lashley. Kennedy did the unthinkable – he injured the powerful former ECW Champion, who nearly ended Cena's nearly year-long championship reign at The Great American Bash.

Two rivals – specifically royal rivals – who failed to find a real resolution in their battle over the title "King" in WWE were King Booker and Jerry "The King" Lawler. The time for squabbling ended Monday night on Raw as Booker and Lawler attempted to once and for all settle the debate over who was true king of WWE in the squared circle. But alas, though Lawler won by disqualification after Booker refused to stop punching him in the corner, Monday's battle between these regal rulers settled nothing. Monday night's encounter assured only one thing: Booker and Lawler are far apart from a diplomatic solution to their royal war. Read the full story ...

As kings in WWE, both Booker and Lawler love law and order in their kingdoms. And so apparently, does Santino Marella – as long as it benefits him. Last week on Raw, Marella had used questionable tactics to help his paramour, Maria, and Women's Champion Candice Michelle get the victory in a tag team match, but Maria made him promise never to do that again.

This week, Marella was outraged when Melina, Jillian Hall & Beth Phoenix used chicanery to defeat Maria, Candice & Mickie James. The fiery Italian berated the referee and suggested that WWE had crooked referees, like the alleged ones in the NBA. As Santino's tirade continued, Intercontinental Champion Umaga – who has never forgiven or forgotten Marella's upset win for his championship months ago – stomped his way to the ring. The ref, against Marella's protests, rang the bell for an impromptu match, which the Samoan Bulldozer won in devastating fashion.

One team who looked impressive this week on Raw and may be looking to send a message in the tag team division is Cryme Tyme. The duo from Harlem, N.Y., returned after weeks of absence with a win. As is typical Cryme Tyme style, Shad and JTG brought a smile to our fans' faces when they made some "money, money … yeah, yeah!" after selling one of the boots of their hapless opponents to a member of the Raw fan nation.

ik hoop dat ik jullie hier een plezier meedoe

raw de volledige uitzending


31-07-2007 om 23:11 geschreven door jefken
0 1 2 3 4 5 - Gemiddelde waardering: 5/5 - (7 Stemmen)


| | |
| --- | --- |
| | |
Over mijzelf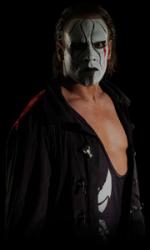 Ik ben
Boon Kenneth
, en gebruik soms ook wel de schuilnaam
Sting
.
Ik ben een man en woon in
Dworp
(Belgie) en mijn beroep is .
Ik ben geboren op 05/06/1989 en ben nu dus
30 jaar
jong.
Mijn hobby's zijn: Worstelen en films.
Gastenboek
Druk op onderstaande knop om een berichtje achter te laten in mijn gastenboek
E-mail mij
Druk op onderstaande knop om mij te e-mailen.