21-07-2007
wrestlingplanet

wrestlingplanet the place to be
wrestlingplanet is een forum die gaat over wrestling
ik heb deze opgericht maar er is eignlijk een beetje gebrek aan mensen
zijn er nog mensen die graag hun mening zeggen over bepaalde gebeurtenissen
dan ben je natuurlijk welkom
op deze forum is er ook veel meer informatie over wrestling dan juist op deze blog
er worden ook spelletjes en voorspellingen gedaan over ppv's dus
als je wilt kom af en registreer je op
http://wrestlingplanet.forumup.be/


21-07-2007 om 20:31 geschreven door jefken
0 1 2 3 4 5 - Gemiddelde waardering: 3/5 - (9 Stemmen)

uitslagen smackdown 20 juli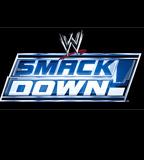 Victoria def. Torrie
The Great Khali wins 20-Man Battle Royal to become World Heavyweight Champion
Matt Hardy def. Kenny Dykstra
Batista vs. Kane (No Contest)



Results:
Giant change to Friday nights
July 20, 2007
LAREDO, Texas – After learning he would be out of action for longer than anticipated due to a torn pectoral muscle, Edge arrived in Laredo to unwillingly surrender the World Heavyweight Championship to SmackDown General Manager Theodore Long. The GM then announced that a 20-Man Battle Royal would crown a new champion, and The Great Khali outlasted and ousted 19 other men to capture the gold. However, after interfering in a No. 1 Contender's Match between Batista and Kane, the colossus was told he would face both The Animal and the Big Red Machine in a Triple Threat Match for the title this Sunday at The Great American Bash.
In other action on Friday night, after competing in the 20-Man Battle Royal, Matt Hardy defeated Kenny Dykstra to continue his hot streak heading into his match with United States Champion MVP at The Great American Bash. Will Hardy's string of successes in 2007 translate into his first major singles title in WWE? Also, Victoria defeated Torrie in a Divas Match.
21-07-2007 om 20:31 geschreven door jefken
0 1 2 3 4 5 - Gemiddelde waardering: 3/5 - (3 Stemmen)

20-07-2007
What is Umaga doing with a TNA title belt!?!
NoDQ.com > Features > What is Umaga doing with a TNA title belt!?!
Posted by Bobby Spade on 07/19/2007 at 01:16 AM



bizar


20-07-2007 om 16:48 geschreven door jefken
0 1 2 3 4 5 - Gemiddelde waardering: 1/5 - (19 Stemmen)

Hilarious clip of Maria singing karaoke
NoDQ.com > Features > Hilarious clip of Maria singing

karaoke
Posted by Bobby Spade on 07/19/2007 at 01:14 AM



20-07-2007 om 16:22 geschreven door jefken
0 1 2 3 4 5 - Gemiddelde waardering: 3/5 - (9 Stemmen)

IMPACT 19 juli

Winner Takes All Announced For Hard Justice - Joe vs. Angle Impact Results
July 19th, 2007 22:01
NEWS AND VIDEO FROM THURSDAY'S HUGE "iMPACT!" ON SPIKE TV
TNA begins the road to the August 12 "Hard Justice" PPV
By Bill Banks

There are several major news items to report following Thursday's huge "iMPACT!" broadcast on SpikeTV as the wrestling world witnessed the aftermath of the Victory Road Pay-Per-View event:

WINNER TAKES ALL AT HARD JUSTICE – KURT ANGLE VS. SAMOA JOE – ALL TITLES ON THE LINE
On Thursday's "iMPACT!", Samoa Joe issued a huge challenge to Kurt Angle to face him at Hard Justice in a match where the winner will take all championships! Angle accepted, but the two bitter rivals quickly began to brawl as the broadcast ended. As a result, Samoa Joe will face Kurt Angle at the Pay-Per-View with the winner getting the TNA World Heavyweight Championship, the TNA X Division Championship, the TNA World Tag Team Title and Japan's IWGP Championship. Without a doubt, this is perhaps the biggest bout in TNA Wrestling history as the winner will hold four championship titles!

TRIPLE X VICTORIOUS IN FIRST MATCH BACK TOGETHER
Also on Thursday night, the Triple X team of Senshi, "The Fallen Angel" Christopher Daniels and "Primetime" Elix Skipper successfully reunited with a win over Raven and Serotonin – their first bout together in over three years! Following the bout, former Serotonin member Kaz hit the ring and brawled with his former mentor Raven.

TEAM 3D DEMAND FACE-TO-FACE WITH THE STEINERS ON THURSDAY
In addition, Team 3D called out The Steiner Brothers to meet them face-to-face on Thursday night on "iMPACT!" on SpikeTV. Before the broadcast went off the air, The Steiners informed TNA management they would be there. The war between the two tag team greats is back on after Victory Road, as The Steiners attacked Brother Ray and Devon during the main event, perhaps costing them the World Tag Team Title. Will the match between the tag team legends finally become a reality in TNA? Will all hell break loose between Team 3D and The Steiner Brothers? Tune in Thursday night to find out!

RHODES ATTACKS HARRIS AGAIN – ABYSS STALKS CHRISTIAN CAGE
Also on Thursday's broadcast, Dustin Rhodes appeared once again to cost "Wildcat" Chris Harris the main event tag team match when Harris teamed with Rhino to take on
Christian Cage and James Storm. TNAwrestling.com has learned that Rhodes is scheduled to take part in a sitdown interview next Thursday night to discuss his actions. Also during the main event, Christian Cage found himself stalked by Abyss, who is out for revenge against "The Instant Classic". As the broadcast came to an end, Cage and Styles attempted to escape the arena in a truck – but Abyss was in the backseat of the car!



Samoa Joe Challenges Kurt Angle


Abyss Stalks Christian Cage On iMPACT


Triple X Returns On Impact


Team 3D Calls Out The Steiner Brothers


20-07-2007 om 11:37 geschreven door jefken
0 1 2 3 4 5 - Gemiddelde waardering: 0/5 - (0 Stemmen)

18-07-2007
EDGE
Adam Copeland


Van Wikipedia
Adam Joseph Copeland (geboren op 30 oktober 1973), is een Canadese professionele worstlaar beter bekend bij zijn ring naam Edge. Hij worstelt momenteel op de SmackDown! show van de World Wrestling Entertainment (WWE). Copeland werd oorspronkelijk vooral bekend als de helft van het tag team Edge en Christian, samen met zijn beste vriend en kayfabe broer Jason "Christian" Reso. Hij is op dit moment de worstelaar in de WWE die het vaakst een tag team championship heeft gewonnen, zijn laatste kampioenschap was namelijk zijn twaalfde, zeven maal met Christian, twee maal met Chris Benoit, en één maal met Hulk Hogan, Rey Mysterio en Randy Orton. Op dit moment is hij World Heavyweight Champion op de SmackDown! show.
Carrière
Vroege carrière
Tijdens de jaren '90 worstelde Copeland voor veel onafhankelijke worstel-promoties in Ontario en het noorden van de Verenigde Staten onder de naam Sexton Hardcastle. Als Sexton Hardcastle werd hij gemanaged door Johnny Bradford en Judd the Studd en was hij een deel van het succesvolle tag team Sex and Violence met Joe Legend, in het gebied rond Detroit. In 1997 was Sex and Violence deel van een grotere stable bekend als Thug Life, die bestond uit Legend, Hardcastle, Christian Cage, Bloody Bill Skullion en Rhino Richards. In zijn indy carrière won hij de SSW Tag Title, de ICW Street Fight Tag Title en de ICW/MWCW Midwest Unified Tag Titel, allemaal met Cage. Het duo stond bekend als Hard Impact, voordat ze hun naam veranderden naar The Suicide Blondes.
World Wrestling Federation/Entertainment
In 1998 tekende Copeland een contract bij de World Wrestling Federation (WWF), en maakte zijn televisie debuut op de aflevering van Raw is War op 22 juni 1998 als Edge, een loner gimmick die de arena binnenkwam door het publiek voor zijn matches. Zijn eerste uitgezonden match was tegen Jose Estrada, Jr. en eindigde vroeg, door countout, toen Edge zijn "somersault senton" maakte van de ring naar de buitenkant, waarbij hij in het echt de nek van Estrada blesseerde. In zijn eerste pay-per-view match bij het bedrijf, SummerSlam '98, was hij de mystery partner van Sable's tegen Jacqueline en Marc Mero.
In worstelen
Finishing en vaakgebruikte moves
Spear
Edgecution / Concussion On Delivery / Buzzkiller (Lifting DDT)
Downward Spiral (Reverse STO) - 1999
Edgecator (Kneeling inverted sharpshooter)
Edge-O-Matic (Sitout rear mat slam)
Half nelson bulldog
Electric chair bomb
Flapjack
Missile dropkick
One man con-chair-to
Spinning heel-kick
Crossbody
Johnny Bradford
Gangrel
Lita
Terri Runnels
Judd the Studd
Edgevis
The King
Mr. Money in the Bank
The Rated R Superstar
Edge zijn WWE entrance song is "Metalingus" door Alter Bridge. Tijdens 2001-2003 was het "Never Gonna Stop (The Red, Red Kroovy)" door Rob Zombie en daarvoor gebruikte hij twee originele WWF gemaakte liedjes die "You Think You Know Me" en "On the Edge" heetten. Sinds "You Think You Know Me" is al zijn thema muziek begonnen met die zin.
Kampioenschappen en andere bereikte dingen
Insane Championship Wrestling
ICW/MWCW Mid-West Unified Tag Team Championship (1 maal) - met Psycho Joe Sampson
ICW Streetfight Tag Team Championship (2 maal) - met Christian Cage
Outlaw Championship Wrestling
OCW Tag Team Championship (1 maal) - met Psycho Joe Sampson
Pro Wrestling Illustrated
2000 Match van het jaar – met Christian, vs. the Hardy Boyz (Matt en Jeff Hardy) vs. the The Dudley Boyz (Bubba Ray en D-Von Dudley) (Triangle ladder match, WrestleMania 2000)
2001 Meest Verbeterde Worstelaar
2001 Match van het Jaar – met Christian, vs. the Hardy Boyz (Matt en Jeff Hardy) vs. The Dudley Boyz (Bubba Ray en D-Von Dudley) (TLC II, WrestleMania X-Seven)
2004 Comeback van het Jaar
2005 Feud van het Jaar – met Lita, vs. Matt Hardy
Southern States Wrestling
SSW Tag Team Championship (1 maal) - met Christian Cage
World Wrestling Federation / Entertainment
WWE Championship (2 maal)
World Heavyweight Championship (1 maal)
World Tag Team Championship (11 maal) - met Christian (7), en Chris Benoit (2), Hulk Hogan (1) en Randy Orton (1).
WWE Intercontinental Championship (5 maal)
WWE Tag Team Championship (1 maal) - met Rey Mysterio
WCW United States Championship (1 maal)
King of the Ring(2001)
Mr. Money in the Bank (2005)
15th Triple Crown Champion
Wrestling Observer Newsletter
2000 Tag Team van het Jaar – met Christian
2002 Match van het Jaar – met Rey Mysterio vs. Kurt Angle en Chris Benoit (No Mercy)
Persoonlijk leven
Als een tiener, verscheen hij bij WrestleMania VI als een deel van het publiek dat juichde voor de WWF Kampioen Hulk Hogan in het "Ultimate Challenge" Main Event tegen Intercontinental Champion Ultimate Warrior. Hij zegt dat de match hem deed realizeren dat hij een worstelaar wou worden en in de voetstappen van Hogan en Warrior wou stappen.
Tijdens zijn middelbare school tijd werd Copeland verkozen tot "Most Likely to win the WWF World Heavyweight Championship."
In 2000 maakte hij een cameo verschijning in de film Highlander: Endgame, en wordt op de aftiteling vermeld als "Road Bandit". Tijdens de verschijning merkt acteur Adrian Paul op nadat hij hem heeft verslagen in een zwaard gevecht "Looks like you've lost your edge, lad".
Zijn autobiografie getiteld "Adam Copeland On Edge", werd gepubliseerd op 4 november 2004. Hij was de tweede WWE worstelaar (na Mick Foley) die zijn werkelijke autobiografie zelf schreef zonder gebruik te maken van een ghost writer zoals vele andere worstelaars. Per toeval schrijft Foley het voorwoord in dit boek.
Copeland was eerst getrouwd met Alanah Morley, zus van mede worstelaar Sean Morley (Val Venis), maar scheidde van haar in 2004. Hij ontmoette toen Lisa Ortiz en trouwde haar in oktober 2004. Hij begon toen een affaire met mede worstelaar Amy Dumas (Lita) in december 2004. Copeland diende een scheiding in van Ortiz die werd voldaan in november 2005.
Copeland had een tattoo op zijn bovenarm van een haai die zijn arm aanspant die leek op de hoofdrolspelers in de cartoon "Street Sharks". Hij heeft deze later laten bedekken met een tattoo van een zon.
18-07-2007 om 23:44 geschreven door jefken
0 1 2 3 4 5 - Gemiddelde waardering: 4/5 - (6 Stemmen)

Update on Goldberg possibly going to TNA
NoDQ.com > TNA > Update on Goldberg possibly going to TNA
Posted by Bobby Spade on 07/17/2007 at 11:40 AM
Although the two sides never came close to reaching a

deal

, the

odds

of

Bill

Goldberg joining TNA dropped greatly this past week as Spike cancelled his show Bullrun. That pretty much ends his affiliation with the network. Whatever talks they had regarding Goldberg coming in always had the idea of Spike footing some of the salary like they did with Sting.
18-07-2007 om 17:55 geschreven door jefken
0 1 2 3 4 5 - Gemiddelde waardering: 2/5 - (11 Stemmen)

ecw uitslagen 17 juli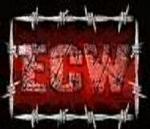 * CM Punk def. Elijah Burke
* Big Daddy V def. Local
* Kevin Thorn def. Tommy Dreamer


Results:Breeding destiny
By Andrew Rote
July 17, 2007

CM Punk notched a win in his final contest before destiny calls him to his title match at The Great American Bash. Punk has been rolling toward his showdown with ECW World Champion John Morrison, making Elijah Burke his latest victim. Following a three-count, Punk stood victorious while Burke lay in his own frustrations — frustrations that return only a week after breaking his losing streak against Balls Mahoney. (WATCH)

Punk's Bash opponent drew plenty of attention, as always, when he held a press conference he deemed would change ECW forever. The ECW World Champion said goodbye to "Johnny Nitro." Now that he has reached the top, he will answer only to his birth name: John Morrison. He took measures to make sure Punk remembers his name, bringing a microphone to the Straightedge Superstar's skull. (WATCH) Read more on this story…

In other ECW on Sci Fi action, Kevin Thorn took a bite out of ECW Original Tommy Dreamer. Dreamer was coming off a tough loss to Morrison in an Extreme Rules Match just one week earlier. Thorn continues to have success as a bat flying solo.

Big Daddy V had a big performance in his first ECW on Sci Fi match (no pun intended). After Matt Striker proudly introduced his massive pupil, Big Daddy V made a meal out of his opponent. The Miz also had an eventful night of his own, when Extreme Exposé treated him to a private dance.

What will happen when Punk gets another chance at the ECW World Title on Sunday? Will Elijah Burke get back on track? Don't miss your chance to find out. Watch The Great American Bash on Sunday at 8/7 CT on pay-per-view, and ECW on Sci Fi on Tuesday at 10/9 CT.
18-07-2007 om 17:34 geschreven door jefken
0 1 2 3 4 5 - Gemiddelde waardering: 3/5 - (1 Stemmen)

kom kijken

voor alle filmfans kom kijken op mijn filmblog

www.bloggen.be/movie/


18-07-2007 om 16:10 geschreven door jefken
0 1 2 3 4 5 - Gemiddelde waardering: 3/5 - (5 Stemmen)

17-07-2007
What You Didn't See On RAW Last Night
NoDQ.com > WWE > What You Didn't See On RAW Last Night
Posted by Steve Carrier on 07/17/2007 at 03:42 AM

Thomas of United Championship Wrestling passed along the following live notes:

The place is a legit sellout with no tarped off areas in the arena.

WWE Heat:

Sylvan defeated a local 'jobber'. We did not catch the name.

Lance Cade & Trevor Murdoch defeated the Highlanders.

Divari defeated another local 'jobber' whose name we did not get.

Charlie Haas defeated Paul London.

Dark Match Main Event:

John Cena defeated Randy Orton for the title.

Loudest Pops:
John Cena
Batista interview on Cena/Lashley
Jeff Hardy/The Sandman

Loudest Heat:
Lashley spearing John Cena
Mr. Kennedy
17-07-2007 om 13:50 geschreven door jefken
0 1 2 3 4 5 - Gemiddelde waardering: 0/5 - (0 Stemmen)

uitslagen Raw 16 juli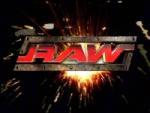 Jeff Hardy def. Shelton Benjamin, William Regal and Santino Marella in a Four-Way Elimination Match for the No. 1 Contendership for the Intercontinental Title
Snitsky def. Val Venis
Randy Orton def. Cody Rhodes
Melina def. Mickie James
Sandman def. Carlito (disqualification)
Mr. Kennedy def. Super Crazy


Results:
Hardy makes The Bash family night with victory
By Corey Clayton
July 16, 2007CORPUS CHRISTI, Texas – Jeff Hardy is no stranger to the Intercontinental Championship.

And after successfully fending off challenges from Santino Marella, William Regal and Shelton Benjamin, he'll have the chance to regain the title for a fourth time at The Great American Bash.

Hardy's win in a Four Way Elimination Match secured the No. 1 contendership for the Intercontinental Title. He'll have the chance to take it from the man that ended his last Intercontinental reign, the Samoan Bulldozer, Umaga.

After Santino Marella was eliminated by William Regal and Regal was pinned by Benjamin, Hardy countered a sunset flip attempt with a bridge pin to catch the World's Greatest Tag Team member by surprise and gained the three-count. Watch the video...

It'll make The Great American Bash a family affair, as both Jeff and Matt Hardy will be targeting singles gold. Matt will be facing United States Champion Montel Vontavious Porter at Sunday's event in San Jose, Calif.

WWE Champion John Cena faced off with his Great American Bash challenger, Bobby Lashley. During an interview conducted by Jonathan Coachman, Lashley became frustrated and charged up the ramp toward Coachman, who had stripped him of the ECW World Title on Draft night. Watch the video...

But Cena challenged Lashley to keep his cool and stay focused on beating The Champ, or else he'd go home from The Bash empty-handed. After turning toward the locker room, the Dominator charged toward Cena, then scuffled with The Champ only to be broken apart by WWE officials. Read more...

Another Bash pairing that threatened to throw down early was "The American Dream" Dusty Rhodes and Randy Orton. Rhodes was at ringside for his son Cody's Raw debut, accepting Orton's challenge.

Cody almost scored a surprising upset victory over the former World Heavyweight Champion with a missile dropkick, but Orton recovered to kick out of the pin attempt. Orton then countered the youngest Rhodes with a backbreaker, and took down the rookie with an RKO to score the pinfall. Watch the video ...

After the match, Orton attempted to kick Cody in the head in a similar manner that he had done to Shawn Michaels and Rob Van Dam, putting their careers on the shelf. But Dusty Rhodes stepped in just in time to stop Orton's charge. The two stared each other down as their Texas Bull Rope Match looms in just six days. Read more...

Raw started off in royal fashion as Triple H's entrance music blared through the American Bank Center. The crowd roared in anticipation, but it wasn't the The Game that came to ringside. It was Raw's regal couple, King Booker and Queen Sharmell.

Booker issued a proclamation that he alone was to be called "King" in WWE. He even issued threats to Triple H, who's known as the "King of Kings."

Booker called Triple H's moniker "blasphemy."

"There's only one king in WWE. There's only one king on Monday Night Raw … your foolish reign as King of Kings is over," Booker said.

But then Booker took issue with Raw commentator and WWE Hall of Famer, Jerry "The King" Lawler. Booker asked Lawler to discontinue use of his long-time title.

Lawler, at first, refused. "I've been a king for over 30 years, and I don't see why there's not any reason we can't co-exist as kings," he said. Booker replied, "There can be only one king. And it's not Triple H, and it's not you."

Lawler conceded as a sign of respect, and told Booker he would not use the title anymore when referring to himself. But then Booker asked the ring veteran to kiss his ring as a sign of the "changing of the guard."

Lawler refused, and Booker attacked the regal legend. Lawler responded with haymakers as WWE officials swarmed in to break up the melee. The flustered Booker left ringside threatening Lawler as the crowd chanted "Jer-ry! Jer-ry!" Watch the video...

In other action, Melina defeated Mickie James with her guillotine leg drop. With Women's Champion Candice Michelle watching from ringside and Beth Phoenix giving the paparazzi princess some outside assistance, Melina's win served as notice that her sights are firmly set on regaining Michelle's title at The Bash.

Sandman and Carlito attempted to settle their budding rivalry, but their match was interrupted by William Regal, who was seeking to exact some revenge on Sandman for the Singapore cane blow he suffered a week earlier.

Also, while being eliminated first in the Intercontinental Four Way Elimination Match, Santino Marella found comfort in the locker room in the arms of WWE Diva, Maria, who offered to spend the night with the "Milan Miracle."

Mr. Kennedy settled the score with Mexican luchador Super Crazy, earning a victory with a top-rope suplex. Super Crazy had fooled Kennedy weeks earlier into thinking he'd "lie down" for a Beat The Clock Match loss to the Green Bay, Wisc., grappler, only to turn the tables on Kennedy to cost him a WWE Title opportunity.

Finally, Raw's deranged giant, Snitsky, steamrolled past Val Venis for a rather easy victory. He pinned the sexy Superstar with a pumphandle slam, then gave Venis another slam post-match for good measure.
17-07-2007 om 13:39 geschreven door jefken
0 1 2 3 4 5 - Gemiddelde waardering: 0/5 - (1 Stemmen)

16-07-2007
Wat is TNA

TNA
Van Wikipedia
Total Nonstop Action Wrestling (TNA) is een Amerikaanse professionele worstel promotie, opgericht door Jeff Jarrett en zijn vader Jerry Jarrett in mei 2002 en nu in het bezit van Panda Energy International. Het bedrijf, dat werkt onder de naam TNA Entertainment, LLC, opereert vanuit Nashville, Tennessee, met een kantoor in Orlando, Florida.
TNA was oorspronkelijk een lid van de National Wrestling Alliance, waardoor het bedrijf bekend stond als NWA-TNA, maar trok zich uit de NWA terug in 2004, maar behield ondertussen wel de rechten voor het NWA World Heavyweight Championship en het NWA World Tag Team Championship tot het jaar 2014.
TNA is de eerste Amerikaanse promotie die exclusief gebruik maakt van een zeshoekige ring in tegenstelling tot de meer gebruikelijke vierhoekige ring (de Mexicaanse Asistencia Asesoría y Administración promotie gebruikt ook vaak een zeshoekige ring). TNA is ook onorthodox omdat het regels heeft die kampioenschappen van eigenaar laat wisselen bij een diskwalificatie of een countout, waardoor het "kampioensvoordeel" niet meer geldt en omdat heels en faces de ring bereiken via verschillende ingangen.
In Nederland worden de programma's van TNA uitgezonden op Eurosport met Nederlands commentaar. Het Nederlandstalige commentaar wordt door Nederlandse worstelfans over het algemeen als onprettig ervaren. Nederlandse fans horen liever het originele commentaar maar zijn toch blij dat er een zender is die hun favoriete sport uitzendt.
Kampioenen
De kampioenen van dit moment (Up to date tot: 14 juli 2007)
| | |
| --- | --- |
| NWA World Heavyweight Champion | Kurt Angle |
| NWA World Tag Team Champions | Team 3D |
| TNA X-Division Champion | Samoa Joe |
Verschillende soorten worstelwedstrijden
10,000 Thumbtacks Match
Full Metal Mayhem
Hangman's Horror
House of Fun
King of the Mountain
Sadistic Madness
Six Sides of Steel
Ultimate X
Barbed Wire Massacre
Six sides of Steel Barbed Wire
8 mile Street Fight
Monsters Ball
Last Man Standing
Iron Man Match
Tables Match
No Disqualifications
Battle Royal
Elimination Match
TNA Team
Hier is een lijst gemaakt van alle wrestlers, diva's, managers, commentatoren, ringannouncers, scheidsrechters en leidinggevenden achter de schermen.
Wrestlers
"The Phenomenal" AJ Styles
Alex Shelley
Andy Douglas
The Austin Starr
BG James
Bobby Roode
Brother Devon
Brother Ray
Brother Runt
Chase Stevens
Chris Harris
Chris Sabin
Christian Cage
Christy Hemme
David Young
Eric Young
Fallen Angel
Hernandez
Homicide
James Storm
Jay Lethal
Jeff Jarrett
Johnny Devine
Kazarian
Kip James (VKM)
Kurt Angle
Lance Hoyt
Matt Bentley
Petey Williams
'Primetime' Elix Skipper
Raven
Rhino
Samoa Joe
Scott Steiner
Senshi
Shane Douglas
Shark Boy
Simon Diamond
Sonjay Dutt
Sting
Tomko
The brainsmacher
Diva's
Christy Hemme
Gail Kim
Jackie
Sirelda
Tracy
Managers
James Mitchell
Kevin Nash
Scott D'Amore
Shane Douglas
Commentatoren
Don West (Algemene Commentator)
Mike Tenay (Algemene Commentator)
Moody Jack Melendez (Spaanse Commentator)
Christy Hemme (TNA Host)
Jeremy Borash (Backstage Interviewer)
Ringannouncer
Scheidsrechters
Andrew Thomas
Earl Hebner(ontslagen)
Mark "Slick" Johnson
Rudy Charles
Leidinggevenden Backstage
Jim Cornette (Management Director)
16-07-2007 om 17:57 geschreven door jefken
0 1 2 3 4 5 - Gemiddelde waardering: 1/5 - (6 Stemmen)

uitslagen victory road
Fallen Angel" Christopher Daniels won the Ultimate X match to become the new number one contender to the X Championship
- The Voodoo Kin Mafia defeated Basham & Damaja
- "Cowboy" James Storm defeated Rhino
- The Motor City Machineguns beats Jerry Lynn and Mr. Backlund
- Eric Young & Gail Kim defeated Robert Roode & Ms. Brooks
- Christian Cage defeated "Wildcat" Chris Harris after interference from Dustin Rhodes
- Sting and Abyss beat Tomko and AJ Styles
- Samoa Joe won the Match Of Champions to win the TNA World Tag Team Championship

Victory Road live on Pay-Per-View kicked off with the 10 Man Ultimate X Match to determine the new number one contender to the X Division Championship. The bout started off with "The Fallen Angel" Christopher Daniels and "Black Machismo" Jay Lethal. Next in was Puma, followed by Homicide, Sonjay Dutt and Petey Williams. Puma was first eliminated after Williams hit him with the Canadian Destroyer! Shark Boy was out next – Williams was eliminated soonafter. Next out was the returning Primetime Elix Skipper, who tossed out Shark Boy and Sonjay Dutt. Kaz was out next, followed by the final entrant – Senshi. Now, everyone went for the X over the ring as the Ultimate X began. Then, in one of the greatest moves in TNA Wrestling history, Kaz hit a diamond cutter on Daniels as he was hanging upside down from above the ring! Kaz and Skipper then climbed high above the ring, crossing the steel girders and meeting in the middle, but both stars fell to the ring as they went for the red X. In the end, it was Christopher Daniels claiming the red X to win the bout! As he came down, Senshi and Skipper were there to meet him – and the three former Triple X members celebrated the win!

Up next, Team 3D was in the back and talked about tonight's main event bout. Brother Ray claimed he would become the new TNA World Heavyweight Champion, which Brother Devon took exception too.

Samoa Joe was then interviewed, who guaranteed he would win the main event tonight. The Voodoo Kin Mafia followed with an interview, claiming they had a surprise for Christy Hemme.

In the next bout, it was Basham & Damaja (with Christy Hemme and Lance Hoyt) vs. The Voodoo Kin Mafia. BG James welcomed the fans to the PPV and introduced the newest member of the Voodoo Kin Mafia, the Voodoo Queen Roxxi Laveaux. After her introduction, the match began. Lance Hoyt and Christy got involved, allowing Basham and Damaja to get the upper hand. Lance Hoyt slid in a steel chair and when Kip James picked it up, he kicked him in the face. However, Kip was able to kick out of the pin, which allowed BG James to use the steel chair on Damaja! Kip then rolled onto Damaja to get the win! Following the bout, Christy attempted to slap Kip James, but Roxxi came in to deliver a face slam to the TNA Knockout.

Up next, it was "The War Machine" Rhino against "Cowboy" James Storm. Before the bout, referee Rudy Charles ejected Ms. Jackie from the ringside area. It was an all-out brawl, as the bout spilled throughout the audience as Rhino pummeled Storm. However, Storm took control after he got Rhino back in the ring and sent him off the apron into the guardrail. Storm went for several pin attempts, but Rhino fought him off. Rhino made a comeback and hit Storm with a superplex, but was unable to get the pin. Storm went for a clothesline, but ended up hitting referee Charles. Rhino went for the GORE, but Storm nailed him with his beer bottle for the win! After the bout, Storm used a rope to tie a bloodied Rhino to the ring ropes. Ms. Jackie returned from the back with a beer keg - and they sprayed the beer into the War Machine's mouth as added insult. It took all the referees to pull Storm off of Rhino.

Up next, Jerry Lynn and Mr. Backlund were interviewed regarding their bout against Chris Sabin and Alex Shelley.

Kevin Nash led Sabin and Shelley to the ring, followed by the entrances for Lynn and Backlund. Nash had Backlund's book, the one stolen by Sabin and Shelley. Backlund started off the bout and got the best of Sabin, but when Lynn tagged in the Motor City Machineguns gained the upper hand. Sabin and Shelley double-teamed Lynn repeatedly, which brought in Backlund to clean house. As the referee forced out Backlund, Nash came in to deliver a boot to Lynn. Sabin and Shelley then hit twin dropkicks on Lynn to get the pin and the win!

Up next, Jeremy Borash was backstage with Kurt Angle, who was looking for backup in the main event bout tonight. Angle found Black Machismo, but he wouldn't help Angle. In turn, Angle attacked the former X Champion.

Up next, it was the mixed tag team match.

Robert Roode and Ms. Brooks made their way out first, followed by Eric Young and Gail Kim. Young and Roode started the bout, with EY getting the advantage early. Ms. Brooks tried to come in, but she was met by Gail Kim. Later, Roode and Brooks double-teamed Young on the outside, crotching him on the ring post. Roode took over on his former employee, allowing Brooks to enter the bout to slap and humiliated Young. However, Young turned it around and tagged in Gail Kim, who cleaned house on Roode and Brooks! Young and Gail hit a double dropkick on Roode, sending him out of the ring as Gail got the pin on Brooks for the win! After the bout, Roode verbally abused Brooks, but EY came in and pulled down Roode's trunks to embarrass him!

In the back, Kurt Angle tried to get "The Guru" Sonjay Dutt to join him as his backup, but Dutt refused and asked Angle to instead donate to his charity. In turn, Angle smashed Dutt with his tambourine and pummeled him!

Up next, it was "The Wildcat" Chris Harris against "The Instant Classic" Christian Cage. Harris took the early advantage, hitting Cage with a standing suplex. The bout spilled to the outside, where Harris hit a backdrop on Cage on the entrance ramp. Back in the ring, Cage took control and hit Harris with an elbow from the top followed by an abdominal stretch. Cage started to slap his opponent, which enraged Harris. The Wildcat turned the bout around and hit Cage with a flying clothesline. Cage fought back and tried to use his feet on the ropes to get the pin, but Harris kicked out. Harris tried for a superplex from the top, but Cage countered it with a faceplant on his nemesis. Cage went for his Unprettier finisher, but Harris reversed it and nailed it on the Instant Classic! Cage kicked out, but Harris hit him with a spear! Cage turned it back around and finally hit his finisher, but Harris kicked out. Later, Cage nailed Harris with a top rope frog splash, but Harris kicked out again! Harris went for his Catatonic finisher, but out came Dustin Rhodes – who nailed Harris in the back, allowing The Instant Classic to get the win!

Up next, it's Sting and Abyss vs. AJ Styles and Tomko! Styles started the bout against Abyss, but he was unable to even put a dent in the monster. Tomko then traded fists with Abyss before Sting tagged in. Sting nailed Stinger Splashes on both Tomko and Styles and then tagged in Abyss who cleaned house. Later in the bout, with Sting and Tomko battling on the outside, Abyss hit the Shock Treatment on Styles – but with his back turned Tomko ran back in and nailed Abyss. Sting put the Scorpion Deathlock on Tomko, but referee Andre Thomas didn't see Tomko tapping out. Abyss finally nailed Tomko with the Black Hole Slam to get the win! After the bout, manager James Mitchell appeared on the entrance ramp and told Sting and Abyss to enjoy the win while they could because the doomsday clock is ticking!

In the main event of the night, it was Samoa Joe and Kurt Angle teaming up against Team 3D. Surprisingly, Joe and Angle worked well early on, while it was Brother Ray and Brother Devon arguing throughout, costing each other pinfall opportunities. During the bout, the Steiner Brothers made their return, as Scott Steiner nailed Team 3D with a steel pipe. Kurt Angle hit the Angle Slam on Brother Ray, but this time Joe stole the win from the Olympic gold medalist! Samoa Joe is now the holder of the TNA X Division and TNA World Tag Team Title!
16-07-2007 om 11:36 geschreven door jefken
0 1 2 3 4 5 - Gemiddelde waardering: 5/5 - (2 Stemmen)


| | |
| --- | --- |
| | |
Over mijzelf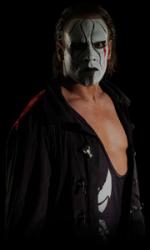 Ik ben
Boon Kenneth
, en gebruik soms ook wel de schuilnaam
Sting
.
Ik ben een man en woon in
Dworp
(Belgie) en mijn beroep is .
Ik ben geboren op 05/06/1989 en ben nu dus
30 jaar
jong.
Mijn hobby's zijn: Worstelen en films.
Gastenboek
Druk op onderstaande knop om een berichtje achter te laten in mijn gastenboek
E-mail mij
Druk op onderstaande knop om mij te e-mailen.