15-07-2007
hallo
hallo beste blogbezoekers
ik heb een vraagje voor jullie
vinden jullie dat er iets moet veranderen aan deze blog daarmee bedoel ik meer filmpjes of meer entertainment of andere
vertel het mij dan zodat deze blog meer naar jullie wens is


15-07-2007 om 15:41 geschreven door jefken
0 1 2 3 4 5 - Gemiddelde waardering: 0/5 - (0 Stemmen)

14-07-2007
The Great Khali
.
14-07-2007 om 18:36 geschreven door jefken
0 1 2 3 4 5 - Gemiddelde waardering: 3/5 - (15 Stemmen)

uitslagen smackdown 13 juli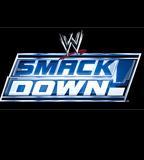 Matt Hardy def. Chris Masters
Finlay def. Jimmy Wang Yang
Major Brothers def. Cruiserweight Champion Chavo Guerrero & Jamie Noble
Chuck Palumbo def. Local
Mark Henry def. Eugene
Torrie Wilson def. Victoria
Results:
Officially on
NEW ORLEANS – Whether or not Batista truly knows what he is doing by accepting The Great Khali's open challenge, their match at The Great American Bash is now official. The Animal couldn't wait to put the ink on the paper when he sat across from the giant for a contract signing. When he wrote his name, he made a statement: he is certain and he is confident, despite Khali's impressive resume and massive size.
The Great Khali didn't come to the table with the same enthusiasm as his pay-per-view opponent. Translator Ranjin Singh called Batista an animal who belongs in a cage rather than in the ring with a competitor like Khali, seemingly stalling the inevitable signing. After some thunderous words from The Great Khali himself, he signed and formally closed his open challenge.
Batista offered a handshake when the two Superstars rose from their seats, but when The Great Khali refused it, The Animal slapped him across the face. Batista may not be quite as tall as his opponent, but he is big enough to strike fear in the giant, who fled the ring. Displaying his power, The Great Khali tore the stairs away from ringside and threw them into the squared circle, only to have them returned via airmail along with every chair and a table.
Edge did some redecorating of his own when he held a Mardi Gras celebration at New Orleans Arena. Dancing on a float in the middle of his parade, the World Heavyweight Champion made his way to the ring, surrounded by costumed party attendants. Unfortunately for the Rated-R Superstar, Kane was waiting behind one of those masks to give Edge a preview of things to come at The Great American Bash. The Big Red Machine sent Edge home from his party early, capping off a night of stalking the World Heavyweight Champion in the locker room area for two hours.
SmackDown kicked off with a hard-fought match between Matt Hardy and Chris Masters that could have gone to either Superstar. Hardy found his way to a victory, however, with a Twist of Fate as his opponent at The Great American Bash, Montel Vontavious Porter looked on. When the bell sounded, MVP came to ringside and exchanged taunts, distracting Hardy and setting him up for Masters to apply the dreaded Master Lock from behind. MVP had his fun with the trapped Superstar, hitting him with elbows and the Playmaker and taking the mental advantage just nine days before they face.
Mark Henry had his way with a Superstar, as well. The World's Strongest Man was initially slated to take on Deuce, but the greaser pulled a fast one and convinced Eugene to take on his opponent in exchange for a ride in their hot rod. Eugene quickly regretted the deal when he saw Henry pound toward the ring. Deuce, Domino and Cherry laughed as they watched Eugene submit, ending a quick contest.
Jimmy Wang Yang also regretted stepping into the ring when he faced Finlay. The Irish brawler gave the redneck Superstar a taste of the Celtic Cross, leading to his victory, but that was only the beginning. Hornswoggle fired out from under the ring and donated his body to be used as a weapon as Finlay drove the leprechaun into Yang's stomach.
In other SmackDown action, the Major Brothers picked up an upset victory against Chavo Guerrero & Jamie Noble when Brett Major pinned Chavo after a dropkick off the turnbuckle. Chuck Palumbo also earned his second win on SmackDown in quick, convincing fashion.
The Divas were in battle, as well. Victoria and Torrie Wilson faced to settle their differences after last week's brawl during a photo shoot. The match took the beauties out of the ring as the two pounded each other, but Torrie took control and hit Victoria with two boots to the chest, leaving the former two-time Women's Champion to be counted out.
Watch Friday Night SmackDown at 8/7 CT on The CW Network to see what develops just two days before The Great American Bash.
14-07-2007 om 11:17 geschreven door jefken
0 1 2 3 4 5 - Gemiddelde waardering: 3/5 - (4 Stemmen)

13-07-2007
The Complete Lineup For Sunday's Victory Road PPV Event News

The Complete Lineup For Sunday's Victory Road PPV Event News

July 12th, 2007 22:01
THE COMPLETE LINEUP FOR SUNDAY'S "VICTORY ROAD" PAY-PER-VIEW EVENT
Following Thursday's "iMPACT!" broadcast, new matches have been added to Sunday's "Victory Road" Pay-Per-View event. The three-hour spectacular will be available on InDemand, DirecTV, Dish Network, TVN, Viewer's Choice Canada and more! Call your local cable or satellite provider for availability. Here is the lineup for Sunday's event:
MATCH OF CHAMPIONS – EVERY TNA CHAMPIONSHIP ON THE LINE
TNA World Heavyweight Champion Kurt Angle and X Division Champion Samoa Joe vs. TNA World Tag Team Champions Team 3D
CHALLENGE MATCH
"Wildcat" Chris Harris vs. "The Instant Classic" Christian Cage
10 MAN ULTIMATE X MATCH
Featuring: "Black Machismo" Jay Lethal, "The Fallen Angel" Christopher Daniels, Homicide, "The Guru" Sonjay Dutt, Kaz, Shark Boy, the return of "Prime Time" Elix Skipper, Puma and two more TNA X stars to be announced!
TAG TEAM SHOWDOWN
The Icon Sting and "The Monster" Abyss vs. "The Phenomenal" AJ Styles & Tomko
MIXED TAG TEAM MATCH
Eric Young & Gail Kim vs. Robert Roode & Ms. Brooks
OLD SCHOOL VS. NEW SCHOOL
Jerry Lynn & Mr. Backlund vs. Chris Sabin & Alex Shelley
"The War Machine" Rhino vs. "Cowboy" James Storm
Plus, TNAwrestling.com has learned that the Voodoo Kin Mafia are promising a "surprise" for TNA Knockout Christy Hemme this Sunday.
Don't forget – you can catch a preview of Sunday's "Victory Road" by tuning into SpikeTV at midnight ET on Saturday night for the "TNA: Road To Victory Road" special immediately following the "iMPACT!" replay!
In addition, catch the "Victory Road" countdown preshow airing on participating cable and satellite providers a half hour before the start of the live Pay-Per-View!


13-07-2007 om 11:32 geschreven door jefken
0 1 2 3 4 5 - Gemiddelde waardering: 3/5 - (3 Stemmen)

NEWS AND VIDEO FROM THURSDAY'S HUGE "iMPACT!" BROADCAST ON SPIKE TV

NEWS AND VIDEO FROM THURSDAY'S HUGE "iMPACT!" BROADCAST ON SPIKE TV
New matches announced for Sunday's "Victory Road" epic event
By Bill Banks

There are several news items and notes from Thursday's "iMPACT!" broadcast as TNA prepares for Sunday's "Victory Road" live and exclusively on Pay-Per-View:

NEW MATCHES ANNOUNCED FOR SUNDAY'S PPV EPIC EVENT
Several new matches have been announced for Sunday's "Victory Road" Pay-Per-View! They are as follows:

The participants in the 10-Man Ultimate X Match are: "Black Machismo" Jay Lethal, "The Fallen Angel" Christopher Daniels, Homicide, "The Guru" Sonjay Dutt, Kaz, Shark Boy, the return of "Prime Time" Elix Skipper, Puma and two more TNA X stars to be announced!

In addition, Sting and Abyss will team up to take on AJ Styles and Tomko!

Old School vs. New School: Jerry Lynn & Mr. Backlund vs. Chris Sabin & Alex Shelley

The complete lineup for Victory Road is available on the main page!

ABYSS SPEAKS FOR THE FIRST TIME – DELIVERS MESSAGE TO STYLES AND TOMKO!
The mysterious and violent force known as Abyss spoke for the first time in his TNA career on Thursday night! First, Abyss beat Lance Hoyt in singles action. Following the bout, with Hoyt and Christy Hemme left alone in the ring, Abyss went for his bag of broken glass, but AJ Styles and Tomko hit the arena to attack their nemesis. This brought out the icon Sting to back up Abyss and even the odds. After the melee, Abyss grabbed the microphone and spoke his first words – "TOMKO….STYLES…THREE DAYS....CLICK....DOOMSDAY!"

KURT ANGLE STEALS THE WIN FROM JOE IN AN 8-MAN WAR BEFORE VICTORY ROAD
In the main event of the broadcast, it was Kurt Angle, Samoa Joe and Team 3D forced to unite in an eight-man bout against the team of Christian Cage, AJ Styles, Tomko and Robert Roode. Team 3D and Samoa Joe handled the bulk of the fighting, while Angle watched on from the ring apron. However, when it looked like Joe would get the win with a Musclebuster on Styles, Angle came in and stole the victory from the X Division Champion!

KAZ QUALIFIES FOR THE ULTIMATE X MATCH IN THREE-WAY WIN OVER SEROTONIN MEMBERS
Also on Thursday night, Kaz earned a spot in the 10-man Ultimate X Match this Sunday by beating fellow Serotonin members Martyr and Havok in a three-way bout. However, Kaz's celebration was cut short after Raven, Martyr and Havok all attacked Kaz after the match and beat him unmercifully with kendo sticks!

VIDEOS
http://www.tnawrestling.com/news/fullnews2.php?all=1440

13-07-2007 om 11:29 geschreven door jefken
0 1 2 3 4 5 - Gemiddelde waardering: 1/5 - (3 Stemmen)

12-07-2007
Mysterio and others named in Benoit doctor case
QUOTE
NoDQ.com > WWE > Mysterio and others named in Benoit doctor case
Posted by Bobby Spade on 07/11/2007 at 06:54 PM

Credit: Dave Meltzer

WAGA-TV in Atlanta has just reported that federal investigators have seized all medical records of Dr. Phil Astin and patients Larry Pfolhl (Lex Luger), Marcus Bagwell, Mark Jindrak, Bob Howard (Bob Holly), Chris Benoit, Nancy Benoit, Mike Durham (Johnny Grunge) and Oscar Gutierrez (Rey Mysterio).

The station also reported that M.J. and O.G., the two wrestlers involved in the indictment of overprescribing pain killers were, as speculated, Mark Jindrak and Gutierrez.
12-07-2007 om 10:24 geschreven door jefken
0 1 2 3 4 5 - Gemiddelde waardering: 1/5 - (2 Stemmen)

WWE SIGNS CONTROVERSIAL THIRD GENERATION STAR
WWE SIGNS CONTROVERSIAL THIRD GENERATION STAR
by Mike Johnson @ 11:59:00 AM on 7/10/2007


World Wrestling Entertainment has signed Teddy Hart to a developmental deal. Hart has already reported to Florida Championship Wrestling in Tampa, Florida.

The controversial but extremely charismatic and talented Hart was the talk of the Internet at various times in recent years for antics in Ring of Honor, TNA, Jersey All Pro Wrestling and MLW, among other promotions.

Hart, 27, is the grandson of Stu Hart and the son of wrestler BJ Annis and Georgia Hart. His cousins Nattie Neidhart and Harry Smith are also under WWE deals and in Florida, as is long-time friend and opponent TJ Wilson.

bron:therealsting.com
12-07-2007 om 10:22 geschreven door jefken
0 1 2 3 4 5 - Gemiddelde waardering: 0/5 - (0 Stemmen)

J.R. covers his words with barbecue sauce
J.R. covers his words with barbecue sauce

Written: July 11, 2007
NORMAN, Okla. – Jim Ross has often talked about restaurant quality butt-whippings while calling matches on Raw, and now our fans will get a chance to find out just what that means. On Wednesday, Ross opened the first ever J.R.'s Family Bar-B-Q, located just 20 miles south of Oklahoma City.
"I had a strong desire for a place of my own to come to and watch people have smiles on their faces, get a good meal and enjoy the fellowship and the camaraderie," said the restaurant's proud owner.
J.R. cites his upbringing for initially getting him involved in food. If it weren't for the neighborhood cookouts he attended when he was younger, the desire for his own establishment may never have taken root.
"When we had company over for cookouts, it was a chance for families to get together," he said. "My pals were there to play football with or shoot hoops or play baseball. The cookouts were more social occasions than anything else and the food was always great."
Despite traveling for the last 34 years in the wrestling business, Ross has yet to find a match for his mother's and grandmother's cooking. He will share the wealth with his customers as much of the menu is made up of Ross family recipes.
"We're not playing baseball or football or shooting hoops anymore, but the same feeling is here," he said, determined to ensure a homey feeling at J.R.'s.
While seekers of a friendly environment are sure to be impressed with the hospitality, our fans will also be satisfied with the décor.
"Some of the biggest stars in the business donated their attire. Triple H's boots, Ric Flair's boots, Shawn Michaels's outfit from WrestleMania, an outfit from Undertaker, boots 'Stone Cold' Steve Austin wore in three WrestleManias, Mick Foley's last official Socko and Kane's last mask, to scratch the surface."
Also on display are pieces that make up one of the most impressive John Wayne collections of memorabilia in the country, as well as a room dedicated to Mickey Mantle.
"A lot of the decoration is also pictures that I've had the privilege of being involved in over the years," he added, stating the photos and WWE pieces span four decades. "And there's a real beautiful display of my induction into the WWE Hall of Fame in the entryway."
J.R. was surprised at how supportive Superstars were, stretching from classic Legends like Dusty Rhodes to Superstars still building their legacy like Edge. When he asked for donations, he expected only autographed photos. When he finished collecting, Ross had a gathering of items that he never thought people would give up.
"I can't thank all those guys enough. Their images are here in a respectful fashion, like they deserve."
Not only do the walls accommodate our fans, but the heart of J.R.'s Family Bar-B-Q beats the same way WWE's does.
"It is much like the infrastructure of WWE in that it's a team effort," he explained. "Success is always a team effort."
Ross hopes for his restaurant to grow someday, but he insists on sticking to a formula for quality.
"It's like WWE, which has a great track record of building Superstars. You focus on one Superstar and you cultivate that Superstar's image. Superstars have to deliver the goods as well, or it doesn't work. We're going to develop one star restaurant, the original J.R.'s in Norman, with the goal in mind that if we are successful, we are going to build others."
J.R.'s Family Bar-B-Q seats 130 people. The kitchen can handle smoking 100 slabs of ribs at once, courtesy of a giant smoker and hickory wood. Ross describes it as "Old school barbecue." Going beyond the traditional, the menu also features things like barbecued pizza, quesadillas and soft tacos. There are also healthy choices, which many barbecue restaurants don't provide.
The birth of J.R.'s Family Bar-B-Q can be traced back to J.R.'s Cookbook. Virtually all of the menu's recipes come either from the publication or from Ross's family.
"We didn't want to settle for average and we wouldn't settle for average. Everything had to taste homemade and authentic. So I was involved in every phase of [the restaurant's formation] except for the stages of physical construction. I was very much hands-on involved with the recipes. When your image and your name are on it, I just refuse to settle for average."
J.R. even came up with most of the wording for the menus, which features sports-related items like Superstar Salads, Hall of Fame Ribs, Body Slammin' Sandwiches, Tag Team Partner side orders and Finishing Maneuver desserts. He also contributed writing for the official site at http://www.jrsbarbq.com/.
"We've been having the equivalent of football two-a-days," he said about the preparation. "We've been cooking and serving. It's like doing scrimmages. And now it's game day. At 11 this morning we kicked off, and it's real and the season has begun."
J.R.'s Family Bar-B-Q also provides catering. It is open seven days a week between 11 a.m. and 10 p.m. For more information, call (405) 360-4BBQ.
"It's real exciting for me. I've eaten at barbecue places all over the world and I just knew what I thought tasted good."
Customers can also visit the restaurant's Web site to order J.R.'s famous sauces, jerky and other products.
"It's really a great place. We think our food is going to be outstanding and our staff is friendly. Like we say here, a smile and a thank you goes a long way."
12-07-2007 om 10:20 geschreven door jefken
0 1 2 3 4 5 - Gemiddelde waardering: 0/5 - (0 Stemmen)

11-07-2007
Return of the Phoenix
Return of the Phoenix

Written: July 10, 2007
A little more than one year ago Beth Phoenix stepped into the ring for her first singles match on Monday Night Raw. The outcome wasn't at all what she or anyone else could have predicted – a broken jaw from a concrete-fisted shot to the face from Victoria.
The injury placed Beth on the shelf for the remainder of 2006, and half of 2007. Her return to the ring on Monday when she filled in for an "injured" Melina was almost as big of a surprise as the ending of her first match. Laying low and staying "out of sight, out of mind" while on injured reserve worked flawlessly upon her surprise return.
"My return was definitely strategic; it was definitely time to get back in the ring," Beth said. "I went through a lot to come back. It took two titanium plates and nine screws to fix my jaw, and that's all I've thought about since it happened. Before my match, the only thought I had went back to last year; how I was laid up in the hospital, how my jaw was broken in three places and misaligned so I couldn't even talk."

The pain pulsating from her mangled jaw and the surgery it took to fix it was nothing compared to the pain of watching other Raw Divas compete on national television while etching their mark in the fabrics of WWE history. The backlog of disdain that built up for the Divas healthy enough to compete (as well as chew food or talk) instilled in Beth a necessity to prove that the injury she suffered wasn't a case of glass jaw. Instead, it was a freak accident that only postponed the inevitable.
"From the time I was able to exercise again, I worked on honing my craft and ultimately becoming more dangerous," she said. "All the time on the shelf only made me angrier and more focused at reaching the top of WWE."
However, who does her anger target? The Women's Championship only fits around one waist, which makes her coalition with former Women's Champion Melina extremely peculiar.
"The other Divas are intimidated by me – as they should be," she scoffed. "I'm here to make an impact. Making friends is not on my agenda. Don't get me wrong, all the Divas have to share space and have to be professional, but whoever is in my way will be plowed over if they don't move."
But that didn't answer the question regarding her alliance with one of WWE's most notorious gold-driven Divas.
"Look, it's simple: I'm here to do what's best for me and my career to make it to the top," she snapped. "It's time for me to make up for all the time I lost when I was hurt; as I said, taking out my anger on any person who gets in my way of getting to the top."

Now that Beth has returned to Raw and has apparently chosen to align herself with Melina, she may want to worry less about re-injuring her jaw and worry more about the new enemies she forged her first night back.
bron:wwe.com
11-07-2007 om 10:14 geschreven door jefken
0 1 2 3 4 5 - Gemiddelde waardering: 0/5 - (2 Stemmen)

Preparing to play the Game
Preparing to play the Game

Written: July 9, 2007
The murmurs in the Raw locker room started almost immediately after the Superstars – and millions of fans worldwide – heard the familiar gravelly voice and saw the all-too familiar sight: Triple H holding his trusty sledgehammer like a holy scepter.
The vignette was the second video of Triple H that the Raw Superstars and our fans had seen during the show last week, but it clearly had the most impact. The first video showed The Game shortly after he suffered a torn quadriceps at New Year's Revolution this past January, having surgery and talking about his long recovery ahead. But in the second video, the 10-time World Champion did what he does best – capture attention – as he declared, "In case you have forgotten, I am The Game! And I'm back!" (WATCH)
The Superstars clearly hadn't forgotten Triple H in the nearly six months since his injury. Eyes widened, and jaws dropped. Questions such as "What does this mean?" and "When is he coming back?" raced around the locker room. King Booker forgot his British accent as he muttered to Queen Sharmell, "Tell me, I didn't just see that?"
Even the smirk on Randy Orton's face faded. When WWE.com asked the Legend Killer for his thoughts on his hated rival and former Evolution teammate's return, he brushed aside our reporter's recorder and said, "No comment."
Orton brushed shoulders with Carlito, who was leaning up against the wall and munching an apple. He rolled his eyes and sucked his teeth as he watched Orton storm away. The Caribbean Superstar had watched the video like everyone else and was less than impressed.
"I don't see what the big deal is," Carlito spat. "I don't feel he's [Triple H] done much around here. He doesn't add anything to Raw. We're better off without him."
Perhaps Carlito was just trying to play it cool, but he and all of WWE have been put on notice. The Game is coming back, and it looks like he's ready start kicking a**. The list of Superstars who have fallen to Triple H is a who's who of legends in sports-entertainment. From The Rock to Hulk Hogan to Mick Foley to "Stone Cold" Steve Austin and everyone else in between, The Game has made a legendary career out of taking on and beating the best.
As a gladiator who thrives on competing when the lights are brightest and the crowds are at their loudest, it had to have nearly killed Triple H to miss WrestleMania 23 and the 80,000-plus fans at Ford Field in Detroit. He had to have been stir-crazy watching the competition heat up on Raw week after week as he sat at home and rehabbed his injury.
But soon, as Triple H's entrance song says, it will be "Time to Play The Game," again on Raw, and some Superstars can't wait for his return.
"To me, it's like having the flag bearer, the standard by which all things are measured [come back]," said Sandman, a Raw newcomer who has never been on the same brand as Triple H. "To me, I'm looking forward to his return because it can only mean things are gonna heat up around here."
Triple H's imminent return has also brought out the fan in some Superstars who happen to be former rivals.
"Triple H was the first guy I ever won the Intercontinental Championship from, and that was an honor in itself," said Jeff Hardy. "It's always great to see that guy – he's so entertaining and creates such positive energy between him and our fans. I would love to see him. It would be great if he came back before the end of the summer. … I'm anticipating it like everyone else."
Besides when, another question our fans and Superstars must be pondering is what will Triple H want when he returns. Who will he target? He has said he wants to win an 11th World Championship. However, he also had to be fuming when Randy Orton and Edge took credit for putting him on the sidelines when they were partners as Rated-RKO. In addition, could The Game seek new legends – or legends-in-the-making – to conquer, Superstars he hasn't faced yet, like Bobby Lashley and Mr. Kennedy?
Only Triple H holds the answers to these questions. For now, Raw Superstars and the rest of WWE had best be on top of their game.
Watch the Triple H video from this past week's Raw.
11-07-2007 om 10:12 geschreven door jefken
0 1 2 3 4 5 - Gemiddelde waardering: 4/5 - (3 Stemmen)

Uitslagen ECW 10/07/07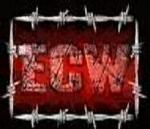 11-07-2007 om 10:08 geschreven door jefken
0 1 2 3 4 5 - Gemiddelde waardering: 3/5 - (2 Stemmen)

10-07-2007
Uitslagen RAW 9 juli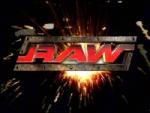 Bobby Lashley def. King Booker (Disqualification)
Intercontinental Champion Umaga def. Santino Marella
World Tag Team Champions Lance Cade & Trevor Murdoch def. The Highlanders
Snitsky def. Super Crazy
Paul London def. Shelton Benjamin
Women's Champion Candice Michelle & Mickie James def. Beth Phoenix & Jillian
William Regal def. Sandman (Disqualification)
Bobby Lashley & Jeff Hardy def. King Booker & Mr. Kennedy



Results:

Bulldozed in the Bayou

July 9, 2007

LAFAYETTE, La. – Bobby Lashley's quest to become WWE Champion continued on Monday Night Raw when he was supposed to take on King Booker in one-on-one action to kick off the show. After Lashley seized the advantage, Mr. Kennedy attacked and he and Booker led a 2-on-1 assault on Lashley. Executive Assistant Jonathan Coachman then declared that Lashley and a partner of his choosing would take on King Booker & Mr. Kennedy in a tag team encounter.

"The American Dream" Dusty Rhodes has become Randy Orton's worst nightmare, challenging Orton to a Texas Bull Rope Match at The Great American Bash. The cocky, third-generation Superstar accepted, and then he and Rhodes stood face-to-face in the ring. Rhodes' son Cody entered the ring, and delivered his own message to Randy Orton when he slapped the former World Heavyweight Champion.

In other action, Intercontinental Champion Umaga was able to successfully defend his title against the former champion Santino Marella. Just one week after winning the gold, the Samoan Bulldozer unleashed his fury on the challenger once again, picking up the victory and retaining his championship.

Two other champions in action were the World Tag Team Champions – Lance Cade & Trevor Murdoch, who faced the Highlanders in non-title action. Cade & Murdoch continued to fight "by the rules", and they picked up the win over Robbie & Rory. Since winning the titles, Cade & Murdoch have seemed to be abiding by the rules, but will this moral streak follow their reign as champs?

Women's Champion Candice Michelle & Mickie James came to Raw ready to face off against Melina & Jillian. After announcing to Candice that she was invoking her rematch clause at The Great American Bash, Melina claimed injury and introduced her replacement, close friend, Beth Phoenix. Despite the last minute change, and with Melina looking on from ringside, Candice was able to score the pinfall on Jillian and secure the win for her team. However, after the match, Melina, Beth Phoenix & Jillian leveled the Women's Champion with a 3-on-1 assault until Mickie James chased them away.

Snitsky made his in-ring debut on Raw and made an immediate impact when he defeated Super Crazy. The intimidating and powerful Snitsky came to Raw via the Draft, and he is continuing on his personal path of destruction on Monday nights. Super Crazy's night wasn't over, however, as he was later attacked by Mr. Kennedy while being helped in the locker room area.

Paul London made sure that Shelton Benjamin's birthday was one he will never forget. London defeated the former Minnesota Golden Gopher, forcing the overconfident Benjamin to give a birthday hug to tag team partner Charlie Haas. As the World's Greatest Tag Team embraced, Ron Simmons echoed the thoughts of our fans -- Damn!

Finally, William Regal was put into action against Sandman by Jonathan Coachman. With Carlito at ringside doing commentary, Sandman took the fight to Regal. But after interference from Carlito, Sandman nailed both Regal and the Caribbean Superstar with his Singapore cane, drawing the disqualification.
10-07-2007 om 12:06 geschreven door jefken
0 1 2 3 4 5 - Gemiddelde waardering: 3/5 - (3 Stemmen)


| | |
| --- | --- |
| | |
Over mijzelf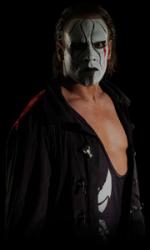 Ik ben
Boon Kenneth
, en gebruik soms ook wel de schuilnaam
Sting
.
Ik ben een man en woon in
Dworp
(Belgie) en mijn beroep is .
Ik ben geboren op 05/06/1989 en ben nu dus
30 jaar
jong.
Mijn hobby's zijn: Worstelen en films.
Gastenboek
Druk op onderstaande knop om een berichtje achter te laten in mijn gastenboek
E-mail mij
Druk op onderstaande knop om mij te e-mailen.