03-06-2007
Uitslagen Saturday nights main event
The Great Khali def. WWE Champion John Cena (non title)
Bobby Lashley vs. Mark Henry (Arm Wrestling Match) (no contest)
Chris Benoit & Batista def. Montel Vontavious Porter & Edge
Finlay & Hornswoggle def. Boogeyman & Little Boogeyman
Kane, Eugene & Doink the Clown def. Viscera, Kevin Thorn & Umaga




Less than 24 hours before Extreme Rules prevail at One Night Stand, Superstars from Raw, SmackDown and ECW battled in a proverbial circus of extremes that ranged from the biggest, the smallest, the strangest and the strongest. The result: one of the wildest editions of Saturday Night's Main Event in WWE history.

The biggest focused on none other than the 7-foot-3, 420-pound Great Khali, who seriously downsized WWE Champion John Cena in non-title competition before their Pinfalls Count Anywhere Match Sunday night. Despite besting the behemoth at Judgment Day by making him tap out to the STFU, The Champ has been measurably manhandled since (many say "foolishly") challenging Khali to a rematch at One Night Stand. Saturday Night's Main Event proved no different. Cena's attempts to mount an offense — highlighted by two failed efforts to heave the mammoth up in the FU — only produced colossal elbows and size 18EEEE boots to his face, a giant chop across his skull and a monstrous chokeslam that laid him out. Khali's insultingly nonchalant pinfall victory over The Champ left our shocked fans asking the biggest question of all: If Cena can't hit the FU, how can he possibly pin Khali anywhere at One Night Stand?

SNME's smallest altercation was anything but belittling for Hornswoggle and Little Boogeyman, whose tiny tete-a-tete on SmackDown Friday night once again drew Finlay and Boogeyman into their growing (?) rivalry. Early in the tag contest, the worm-eating wildmen from the Bottomless Pit threatened to walk tall, but Hornswoggle's stunted shenanigans would eventually exploit the twin freaks' short attention spans. Boogeyman would chase the spooked leprechaun up the entrance ramp, allowing Finlay to connect with a big boot to Little Boogey's face and pick up the three-count. The pitter-patter of panicked little feet rampaged around the arena hallway soon afterward, as an angry Little Boogeyman chased Hornswoggle back out to the ring and effectively cut short Extreme Expose's performance to Timbaland's "Throw it on Me." The leprechaun and mini-maniac earned huge cheers from the crowd when they next hoisted Brooke and Layla on their respective shoulders, prompting the bewildered beauties to playfully engage in a catfight (or in the case of these tiny terrors, a "kitty-diddy").

Amazingly, SNME's strangest encounter of the evening was an eclectic Six-Man Tag Match that seemed torn from the pages of Ripley's Believe it or Not, in which Umaga, Viscera & Kevin Thorn battled Kane, a superhero outfit-clad Eugene and the returning Doink the Clown. Despite early in-ring antics from Raw's wrestling savant and WWE's classic horn-honking jokester, freakish fortune seemed to favor the Samoan Bulldozer, the World's Largest Love Machine and ECW's bloodsucking Superstar…until SmackDown's Big Red Monster tagged in. Unleashing pure hell against the adversarial trio, Kane's bone-jarring chokelsam on the 500-pound Viscera powered his team to victory, and undoubtedly sent a chilling message to Mark Henry, his opponent at One Night Stand. The 380-pound strongman may have the mass going into their Lumberjack Match Sunday night, but the Big Red Monster is more than ready to deliver the mayhem.

Of course, Henry may not have received Kane's message, since he was helping ECW World Champion Mr. McMahon deliver one to Bobby Lashley. Moments before the "strongest" portion of Saturday Night's Main Event — an Arm-Wrestling Contest — took place, the self-professed "Doctor of Hardcore" suddenly bowed out. Rationalizing that he'd get to "embarrass" Lashley at One Night Stand, Mr. McMahon decided to name Henry as his arm-wrestling replacement. Needless to say, it was all just a ploy for the World's Strongest Man to strong-arm Lashley, and allow the "World's Strongest McMahon" to demoralize his challenger less than 24 hours before their Street Fight for the ECW World Title. All signs point to Mr. McMahon having the last laugh Sunday night; can Lashley somehow curb the ego-centric Chairman's enthusiasm, and reclaim the ECW World Title?

Prior to SNME's Tag Team Match against Batista & Chris Benoit, World Heavyweight Champion Edge informed Raw Diva Maria that he wasn't the biggest, the smallest, the strangest or the strongest. "What I am," he claimed, "is the greatest." If by that he meant nervously escaping up the ramp and leaving his partner — United States Champion Montel Vontavious Porter — high and dry, then no one's better than the ultimate opportunist. Now mere hours away from meeting Batista inside a Steel Cage at One Night Stand, Edge looked more than a little shell-shocked to discover that The Animal's heavily taped right hamstring (a well-documented injury resulting from three brutal encounters with Undertaker) no longer showed signs of hampering his awesome power. Therefore, the Rated-R Superstar decided to leave MVP to the not-so-tender mercies of Batista and the Rabid Wolverine, whose flying headbutt off the top rope secured the win. He'll have nowhere to run at One Night Stand, however; locked in the cage with a now-healthy Animal chomping at the bit, it may, in fact, be Edge's last stand as champion.
03-06-2007 om 11:04 geschreven door jefken
0 1 2 3 4 5 - Gemiddelde waardering: 2/5 - (12 Stemmen)

uitslagen smackdown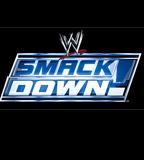 Chris Benoit & Matt Hardy def. United States Champion MVP & The Miz
Michelle McCool def. Jillian Hall
Hornswoggle def. Little Boogeyman
Mark Henry def. Kane (Countout)
WWE Tag Team Champions Deuce & Domino def. Paul London & Brian Kendrick and William Regal & Dave Taylor


Results:
Draft patterns
June 1, 2007
LONDON, ONTARIO, Canada – In a highly tumultuous week for sports-entertainment, the Superstars of SmackDown headed toward Saturday Night's Main Event and then One Night Stand with the imminent tri-branded draft circling their thoughts. Championships and rivalries may all have to take a back seat after the blockbuster announcement of the draft and no Superstar, Diva or leprechaun is safe when the draft takes place in less than two weeks on Raw.

One man who remains focused heading into One Night Stand is the No. 1 contender to the World Heavyweight Championship, Batista. World Heavyweight Champion Edge attempted to play some mind games with Batista on the SmackDown debut of The Cutting Edge, but The Animal would not allow the ultimate opportunist to get into his head, instead delivering a verbal and physical message of his own. The Rated-R Superstar and Batista go one-on-one in a 15-foot high steel cage this Sunday on pay-per-view.

Looking to deliver his own message to Kane (one of the participants in Saturday Night's Main Event as one of the "strangest"), the World's Strongest Man Mark Henry viciously assaulted the Big Red Monster in singles competition. These two mammoths will now face off at One Night Stand in a Lumberjack Match, and if their SmackDown match was any indication, Henry and Kane may need more than the lumberjacks to contain them.

Making her mark felt on SmackDown is the new Assistant General Manager Vickie Guerrero. On her first day on the job, Vickie was instrumental in making the Lumberjack Match between Kane and Mark Henry. General Manager Theodore Long praised Vickie for her efforts, and then addressed the worries of his girlfriend, Kristal. Long eased Kristal's concerns of being drafted away from her boyfriend by telling her that he would "give up everything to be with her."

In other SmackDown action, Deuce & Domino successfully defended their WWE Tag Team Championship in a Triple Threat Tag Match, defeating Paul London & Brian Kendrick and William Regal & Dave Taylor. Triple threat rules were in effect, as only two competitors were allowed in the ring at one time, although they could tag anyone they chose. The win for the men from the Other Side of the Tracks did not come without controversy, as Deuce's girlfriend and Domino's sister Cherry got involved just when it seemed it was London & Kendrick's night, helping secure the win for her boys.

When it comes to securing victories, nobody has been hotter than Matt Hardy. He teamed with Chris Benoit to take on the team of the United States Champion Montel Vontavious Porter and The Miz. Benoit's issues with MVP have not ended, and the Wolverine took his hostility out on The Miz, forcing the recently aggressive youngster to tap to the Crossface. The U. S. Champ MVP and Benoit will stare across the ring at each other again tomorrow night at Saturday Night's Main Event in more tag action, when Benoit teams with Batista to take on Porter & World Heavyweight Champion Edge.

One Diva who is feeling the thrill of success is Michelle McCool, who arrived at SmackDown after winning the Memorial Day Bikini Beach Blast Battle Royal on Raw. The rivalry between McCool and Jillian has been brewing since the tone-deaf Diva attacked Ashley, and McCool was able to pick up another victory over the wannabe pop princess when Ashley distracted Jillian.

Finally, two Superstars who won't give each other an inch of breathing room are Hornswoggle and Little Boogeyman. The two will participate at Saturday Night's Main Event as part of "the smallest" attraction when Hornswoggle teams with Finlay, and Little Boogeyman teams with Boogeyman. As a warm-up, the two squared off in singles action, with Finlay's leprechaun using the Tadpole Splash after a shillelagh shot from the Irishman to win the match with Boogeyman's mini-sized minion.
But looking beyond Saturday night, given Shane McMahon's claims that no one is safe from the draft; could Finlay & Hornswoggle be headed separate ways?
02-06-2007 om 15:04 geschreven door jefken
0 1 2 3 4 5 - Gemiddelde waardering: 0/5 - (0 Stemmen)

OFFICIAL TNA "iMPACT!" RESULTS FOR MAY 31, 2007

OFFICIAL TNA "iMPACT!" RESULTS FOR MAY 31, 2007
By Mike Kerrigan

iMPACT! opens with Jim Cornette in the ring, explaining that due to family issues, Jeff Jarrett has decided to take himself out of the King of the Mountain qualifying matches. Just as Jim is about to make another announcement, Christian Cage and the Christian Coalition make their way to the ring. Cage demands that AJ be declared the winner, but knows that Cornette won't do that and that Cornette does everything "bad" for TNA. Cornette then says "I was actually going to do just that, but since I do everything wrong for TNA, I've changed my mind. AJ Styles will now face Tomko in the KOTM qualifier." Cage and company are livid, but Cage turns his attention to finding out who his opponent would be. Cornette tells him not to worry about that because Cage has said that this person was beneath him and not even in his league.

Backstage Jeremy Borash is with the Fallen Angel Christopher Daniels. JB asked Daniels what was going on with Sting. Daniels replies "I went to Sting for enlightenment. He told me to embrace my beliefs or be destroyed by them. Well Sting, I've made my choice. Now it's time to make yours."

Trying to get a word with Jim Cornette, Leticia is in his office, only to find Eric Young. Eric says he's a desperate man and needs to talk to Cornette. Just then Jim walks in, followed by Robert Roode. Roode tells EY that he had seven days to reply to his lawyers, but it seems like he's just going to sue him. Cornette steps in and says he doesn't want any legal mumbo jumbo. He tells the two that they can settle it in the ring at Slammiversary and if Roode wins, Eric is fired. But if Eric wins, Roode must leave Eric alone. They both agree, but before Jim can relax, Bob Backlund storms in demanding a match with Alex Shelley. Cornette says that if Backlund can get medical clearance, he will sign the match for the PPV.

Christopher Daniels vs. Rhino is next, but before Daniels can even meet Rhino in the ring, Sting jumps him from behind. The two battle throughout the entire arena, ending with Sting giving Daniels a brutal shot to the back of the head with a baseball bat. Rhino says that he came here to fight, so he issues an extreme challenge to anyone on the roster. LAX enters the ring, and Konnan calls out Hector Guerrero, who he sees at ringside. Hector comes to the ringside area to coach on Rhino as Homicide attacks Rhino and the match begins. Hector gets on the apron to tell the referee about Hernandez interfering, but Homicide knocks him to the floor. Rhino hits a Gore and gets the pin, but is then jumped by LAX. Hector and Wildcat Chris Harris try to help out, but the numbers game is way too much.

Samoa Joe is getting ready to speak with Jeremy Borash, just when Kurt Angle interrupts. Kurt says "I said if I was going to cripple someone, I would let them know about it first. Well Joe, I'm going to cripple you before the King of the Mountain Match. Joe responds "You better hope I don't get to you first."

In the locker-room, the AJ Styles and Christian Cage are pretty angry; while Tomko looks quite amused. Cage says "Cornette is getting what he wants. But we're like brothers – we fight one day and we're family the next. May the best man win!" Tomko seems to go along with it at first and then he gets in AJ's face and says "Tonight is going to be short, sweet, and painless." AJ looks worried, but Cage tells him he has a plan.

X-Division Champion Chris Sabin vs. Kaz (without Serotonin) is next. To the surprise of everyone, it seemed like Kaz was the Frankie "The Future" Kazarian of old, as he took the champion to the limit. Sabin went for a "Cradle Shock", but Kaz was able to reverse it into a "Wave of the Future." He then sends Sabin up to the top rope. As Kaz went to perform to what seemed to be the return of his "Flux Capacitor", he spotted Raven and Serotonin looking on from behind the fans in the stands. As he is distracted, Sabin hits Kaz and puts him into a Tree of Woe and hits a hesitation dropkick. He then hits a "Cradle Shock" and gets the pin.

A video is shown of BG James – "Basham and Damaja, you tried to cripple me. Our paths will cross again, and I WILL cripple you! You did what you didn't want to do, and that was piss off this redneck. When you come to my backyard, bring you're a game, because no one but a James walks out of there!"

In another Paparazzi Productions video, Sonjay says that he needs to look inside and find himself. He tells Nash and Black Machismo Jay Lethal that he hopes that they are next week so he can reintroduce himself.

The main event as is next as Tomko faces AJ Styles to qualify for the King of the Mountain Match. The size and power of Tomko is evident as he runs through AJ in the beginning of the match. Christian Cage then comes to the ringside area and sits in a steel chair. Tomko pulls Cage aside and tries to ask him why he's out there, but AJ gives him a chop block while he's distracted. As AJ works on Tomko's leg, Cage distracts the ref long enough for AJ to go grab the steel chair. Yet, Tomko kicked AJ before he could hit him with the chair. Tomko grabs the chair, but Cage grabs it as well. The two argue over the chair and AJ rolls up Tomko for the win. Tune in next week as two former world champions square off in the next King of the Mountain qualifier match.

02-06-2007 om 15:04 geschreven door jefken
0 1 2 3 4 5 - Gemiddelde waardering: 2/5 - (2 Stemmen)

Drafting change
Drafting change
Written: May 28, 2007
TORONTO – Shane McMahon came to Raw guaranteeing a new beginning. With his blockbuster announcement that in two weeks on Raw there would be the first-ever tri-branded draft, Shane shook WWE's foundation to the core. Superstars and Divas from Raw, SmackDown and ECW are all eligible to be drafted at the special Raw in Wilkes-Barre, Pa.

For proof that a draft can truly be life changing, simply look back at the last draft two years ago when WWE Champion John Cena was drafted to Raw, while then World Heavyweight Champion Batista was drafted to SmackDown. Now, with ECW in the mix, the stakes are even higher, and the WWE & ECW locker rooms are buzzing with mixed reactions.

The fear of separation is something that many Superstars in tag teams will have to worry about, as past drafts have separated celebrated teams. One Superstar who is not happy about the draft and its possibilities is Trevor Murdoch. "I'm mad as hell," he said. "Cade & Murdoch have been blowing the roof off with The Hardys, and now there is the possibility we might be split up – it sucks."

When reached by telephone, SmackDown's Finlay told WWE.com that the draft is an opportunity that will benefit everyone. "It's good for everybody, good to get new competition, new fights. I am looking forward to it; I wish it would happen today." As eager as the Irishman is to fight, perhaps he didn't think what it would mean if he were drafted to Raw or ECW, or if he was separated from Hornswoggle due to the draft.
One competitor with an optimistic outlook is ECW Superstar CM Punk, who said, "it is fresh, it is shocking and it could change the landscape of sports-entertainment." Punk then said, "I would love to tangle with a lot of guys on different shows, so I would love to go to Raw or SmackDown to test myself against some of their champions."

SmackDown's Montel Vontavious Porter recently won the United States Championship, and with the draft just two weeks away, the brazen Superstar has one thing in mind – himself. "I am the United States Champion. It doesn't matter to me if I go to Raw or ECW, I will still be the highest paid athlete on the roster, and I will still put butts in the seats. I am half-man, half-amazing. People want to see Montel Vontavious Porter." MVP continued, "I will naturally be the first draftee to Raw or ECW if I am to leave SmackDown, but regardless, I am happy here," he added. "I am the only thing that matters to me."

WWE Champion John Cena sees the draft as an exciting experience. The former No. 1 draft pick says, "if my number gets called and I get drafted to SmackDown or ECW, I am going to fight like hell to take my WWE Championship with me."

With all the possibilities that the first-ever tri-branded draft will bring, one thing is for sure: The very foundation of Raw, SmackDown & ECW will all be changed and reshaped in two weeks on a special edition of Raw. As Shane McMahon pointed out, "nobody is safe." As our fans know, when a McMahon says something, chances are it is true.
30-05-2007 om 10:03 geschreven door jefken
0 1 2 3 4 5 - Gemiddelde waardering: 2/5 - (1 Stemmen)

Uitslagen Raw 28 mei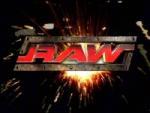 Michelle McCool wins The Memorial Day Bikini Beach Blast Battle Royal

World Tag Team Champions The Hardys and Lance Cade & Trevor Murdoch def. World's Greatest Tag Team and Johnny Nitro & Kenny Dykstra (non title)

Randy Orton def. Rob Van Dam

Carlito & Victoria def. Ric Flair & Torrie Wilson

Chris Masters def. Santino Marella (Master Lock Challenge)

Shane McMahon, The Great Khali & Umaga def. WWE Champion John Cena & Bobby Lashley (Shane McMahon pins Bobby Lashley)

The last stand before One Night Stand

May 28, 2007

TORONTO – "There is no doubt whether I can get the job done," promised a confident John Cena on Raw Monday night, referring to his upcoming One Night Stand Pinfalls Count Anywhere Match against The Great Khali.

"I give you my word that I can, and will, defeat The Great Khali!" Our fans know that only time will tell if the WWE Champion can hang on to his gold by toppling the mountain that is The Great Khali.

The main event of Raw saw the unlikely trio of Shane McMahon, Umaga & The Great Khali conquering WWE Champion John Cena & Bobby Lashley. Shane lived up to his promise of pinning Lashley by landing a flying elbow drop from the top rope on the muscular chest of the former ECW World Champion.

Raw's main event actually marked the second appearance of the night by Shane McMahon. Earlier, Shane-O-Mac announced that in two weeks on Raw from Wilkes-Barre, Pa., every Superstar and Diva from Raw, SmackDown and ECW will gather for the first-ever tri-branded draft.

Recently at Judgment Day, Randy Orton squared off against the legendary Showstopper Shawn Michaels. After the match ended, Orton shocked our fans by delivering a devastating RKO to the already concussed HBK. Last week, Rob Van Dam granted WWE.com an exclusive interview in which he had harsh words for Orton regarding the Judgment Day match and Orton's respect for the sports-entertainment business. After reading RVD's interview, the Legend Killer demanded a match with the ECW Original on Raw. In a horrific mirroring of the events that occurred at Judgment Day, the referee stopped the match due to Rob Van Dam's unresponsive nature.

In related news, WWE.com has learned that Shawn Michaels has recently been released from the care of doctors. Michaels' medical team have stated that although his condition has not worsened, they have done all they can do for the injured Superstar.

In other Raw action, the talented Hardys along with Cade & Murdoch used their patented maneuvers to conquer The World's Greatest Tag Team and Johnny Nitro & Kenny Dykstra in an Eight-Man Tag Team Match. Immediately following the pin, Shelton Benjamin and Charlie Haas claimed that because they were not the ones pinned, they deserved an opportunity to face The Hardys for their World Tag Team Championships. Never a tag team to back down from a challenge, The Hardys agreed to a match at One Night Stand and added an additional challenge to the mix: the contest would be a Ladder Match!

In a match filled with sour grapes (or is it sour apples?), Carlito teamed with Victoria to defeat his former mentor Ric Flair, and former girlfriend Torrie Wilson. At the end of this special Intergender Tag Team Match, Carlito stepped into the ring with Torrie and laid an unwelcome kiss on the gorgeous Diva. Torrie slapped Carlito and he countered with a vicious Backstabber that allowed him to pin his ex and pick up the win.

Also on Raw, Santino Marella was conquered by Chris Masters' powerful Master Lock much to the dismay of the lovely Maria, who seems to be showing some interest in the Italian Superstar. If our fans needed even more of the Sexiest Women on Television, then the first-ever Memorial Day Bikini Beach Blast Battle Royal that started the show certainly didn't disappoint. SmackDown's Michelle McCool won the match and will get her own special photo shoot featured on WWE.com.

Lastly, it has been announced that WWE Champion John Cena will put his title on the line at Saturday Night's Main Event against The Great Khali in a Special Challenge Match.
30-05-2007 om 09:55 geschreven door jefken
0 1 2 3 4 5 - Gemiddelde waardering: 0/5 - (0 Stemmen)

uislagen 29 mei ECW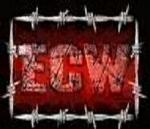 Elijah Burke def. CM Punk (No Disqualification Match)
Kevin Thorn def. Balls Mahoney
Randy Orton def. Tommy Dreamer



Results:

Defending the legend of ECW against a killer

May 29, 2007

LONDON, ONTARIO, Canada – Randy Orton knew he was in hostile territory when he invaded the Land of the Extreme, the home of the man he injured the night before on Raw, Rob Van Dam.

He relished the boos that ECW fans rained on him at the John Labatt Centre. Orton said he was proud that he had ended Shawn Michaels' career and was proud that he had given Rob Van Dam a concussion on Raw, rendering him unable to compete tonight on ECW on Sci Fi. The Legend Killer vowed to finish RVD once and for all and have him carried out on a stretcher, just like HBK, after the two waged war in a Stretcher Match at One Night Stand.

Fellow ECW Original and longtime RVD friend Tommy Dreamer couldn't stand it anymore and marched from the locker room and challenged Orton.

"Everyone in that locker room and everyone here looks up to Shawn Michaels," Dreamer said. "RVD is a close friend of mine, and I'm not going to stand by and let you come out here and run your mouth. You're right – you're not welcome here. But you are welcome to have a match with me … tonight!"

Dreamer seemed to fight for not just his friend but all of ECW in his battle with the sadistic, arrogant Orton. But like so many others, he fell victim to Orton's RKO. With a gleam in his eye, Orton began to target Dreamer's head and was ready to add him to his list of concussion victims when Van Dam stunned the crowd and ran from the back to protect his friend. But Orton stopped a still-injured RVD with one blow to the head. RVD could only gaze at the Raw Superstar as he awaited their showdown at One Night Stand.

One Night Stand may be the last stand for either Bobby Lashley or ECW World Champion Mr. McMahon. In an interactive interview, both men promised to emerge victorious in their Street Fight at One Night Stand. The Chairman crowed about how much he has demoralized and been one step ahead of Lashley in his quest to regain the ECW World Title.

"You are entering my world, Bobby Lashley, this Sunday. I'm from the streets," the Chairman said. "This title does not belong to you. It belongs to me."

But Lashley, ever-determined and undaunted, promised our fans that he would win the Street Fight this Sunday and regain the ECW World Title and bring honor back to the Land of the Extreme.

"I am a champion, and I need my title back," Lashley said. "I won't need a weapon to beat you this Sunday. I promise I will regain my title, and the people will be cheering."

Two other ECW Superstars who can't wait for One Night Stand are Elijah Burke and CM Punk. The two were supposed to square off in a No Disqualification Tag Team Match until RVD was injured. Punk sought revenge for a beating the New Breed leader and his enforcer, Marcus Cor Von, delivered on him and Van Dam after their tag team encounter last week.

So, Punk and Burke battled each other one-on-one in a No Disqualification Match. The Straightedge Superstar battled valiantly but Burke outlasted him, with the help of Cor Von. And the two members of the New Breed showed Punk that they were ready for him and his partners Dreamer and Sandman in their upcoming Six-Man Tag Team Tables Match at One Night Stand when they put him through a table.

One man who seems ready for anyone – and any kind of match – since leaving the New Breed is Kevin Thorn. He has left a trail of new victims since he liberated himself from the faction, and Balls Mahoney was the latest to feel the fanged freak's power.

Can't get enough of ECW? Relive all the action on Hardcore Hangover as ECW.com brings you each match in its entirety.
30-05-2007 om 09:54 geschreven door jefken
0 1 2 3 4 5 - Gemiddelde waardering: 1/5 - (2 Stemmen)


| | |
| --- | --- |
| | |
Over mijzelf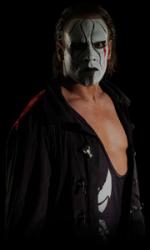 Ik ben
Boon Kenneth
, en gebruik soms ook wel de schuilnaam
Sting
.
Ik ben een man en woon in
Dworp
(Belgie) en mijn beroep is .
Ik ben geboren op 05/06/1989 en ben nu dus
30 jaar
jong.
Mijn hobby's zijn: Worstelen en films.
Gastenboek
Druk op onderstaande knop om een berichtje achter te laten in mijn gastenboek
E-mail mij
Druk op onderstaande knop om mij te e-mailen.