12-05-2007
ANOTHER WWE STAR RELEASED
ANOTHER WWE STAR RELEASED
by Mike Johnson @ 4:08:00 PM on 5/11/2007


World Wrestling Entertainment announced the release of Rob Conway this afternoon. Conway was last seen appearing on Ohio Valley Wrestling's 400th TV episode, wrestling CM Punk. He was "fired" from an on camera role by Vince McMahon last January on Monday Night Raw, but had since teamed with Sylvan Grenier in dark matches.

Conway had been on the main WWE roster since 2000. As a member of the La Resistance tag team, Conway held the WWE Tag Team championships on three occasions. An attempt to package him as a singles star was never really sustained by the company.
bron:therealsting.com
12-05-2007 om 14:06 geschreven door jefken
0 1 2 3 4 5 - Gemiddelde waardering: 1/5 - (6 Stemmen)

WWE RELEASES FORMER WCW, ECW STAR
WWE RELEASES FORMER WCW, ECW STAR
by Mike Johnson @ 1:35:00 PM on 5/11/2007


World Wrestling Entertainment announced this afternoon that 2 Cold Scorpio had been released from the company.

Scorpio, a former WCW and ECW star under that ring name and known as Flash Funk during a previous WWF stint in the late 1990s, was signed last year but never used beyond a European tour.

bron therealsting.com
12-05-2007 om 14:05 geschreven door jefken
0 1 2 3 4 5 - Gemiddelde waardering: 4/5 - (2 Stemmen)

uistlagen smackdown 11/05/07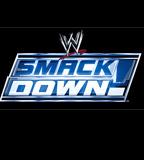 United States Champion Chris Benoit & Matt Hardy def. MVP & Finlay
Michelle McCool def. Jillian Hall
Paul London def. Domino
Kane def. Dave Taylor
World Heavyweight Champion Undertaker vs. Batista (Steel Cage Match; draw)
Edge def. World Heavyweight Champion Undertaker (Cashes in Money in the Bank; new champion)

12-05-2007 om 14:01 geschreven door jefken
0 1 2 3 4 5 - Gemiddelde waardering: 1/5 - (7 Stemmen)

OFFICIAL "iMPACT!" RESULTS FOR THURSDAY, MAY 10, 2007

Official "iMPACT!" Results For Thursday, May 10, 2007May 11th, 2007 11:55
OFFICIAL "iMPACT!" RESULTS FOR THURSDAY, MAY 10, 2007
By Mike Kerrigan

Getting straight into the action, a triple threat match seeing Homicide vs. Scott Steiner vs. Brother Devon opens the show. Homicide and Steiner used a lot of double team maneuvers to their advantage, but Homicide decided to end the short lived partnership in the match, when he tried to attack Steiner from behind. AS the two started to brawl, Devon knocked Steiner to the outside, leaving him only Homicide to deal with. It looked as if Devon was going to go for a superplex, but as the referee was distracted, Hernandez came in and gave Devon a "Border Toss" which allowed Homicide to pick up the win.

After the match, Jeremy Borash was in the back waiting for Christy Hemme, but was first interrupted by a ticked off Big Poppa Pump. Steiner asked JB where Christian Cage and Tomko were to help him in the match. and then stated that back in the day when the Steiner Brothers were tag champs, his brother Rick would NEVER leave him out there alone. Christy Hemme then walked up and told JB that her first two teams didn't matter, because they weren't who she wanted. The Voodoo Kin Mafia then came in and Christy told them that she was going to the ring to make an announcement. Once in the ring, VKM followed, but were jumped from behind by Christy's new tag team, who she called "Basham and Damaja".

Once again backstage, Jeremy Borash is able to catch up with Mr. Backlund. Backlund says that he is furious that "Mr. Sabin and Mr. Shelley" stole his book. Jeremy then announces that VKM will not be able to compete in their match with Shelley and Sabin. Therefore, Sonjay Dutt and "Black Machismo" Jay Lethal will be pout into the match instead. Jay says that after they win the match tonight, he is going to take home the X-Division Title on Sunday. Jeremy goes to send it back to Mike and Don, but Sonjay asks "What? I guess there's no time for Sonjay huh?" and walks off.

The X-Division tag team match begins with Lethal and Shelley. The two go back and forth, but Shelley gains the upper hand and he and Sabin keep control for most of the match. Lethal is finally able to tag in Sonjay, and he cleans house. Sonjay hits the "Sonjay Cutter" on Sabin and Lethal goes to go for an elbow drop, but Sonjay stands in the way to prevent the move. A confused L:ethal looks on as Shelley and Sabin then hit a series of double team moves, followed by a Kryptonite Krunch from Shelley to get the victory. As Shelley and Sabin head up the ramp, Mr. Backlund throws them back into the ring. Backlund gives a slam to Shelley and an atomic drop to Sabin, and the two run off.

Backstage, Jeremy Borash is holding an interview between all three competitors in the NWA World Title Match at Sacrifice. One thing that was very odd though, was that the Fallen Angel Christopher Daniels was with Sting before the interview got underway. The only thing audible from the two was Sting telling Daniels "Now isn't the time." Back to the interview; Sting and Kurt Angle argued throughout most of the interview, with Christian Cage adding gasoline to the fire. Stings asks Kurt if he wants to face him one more time before the PPV, and Kurt says he will go find him right now and beat him to a pulp.

Next up is the main event as Samoa Joe, Wildcat Chris Harris, and Rhino square off with AJ Styles, Cowboy James Storm, and Christopher Daniels. It was a back and forth battle with some great action. But the end of the match saw Jackie Moore throw in the beer bottle, only to end up in the hands of Chris Harris. Wildcat went to hit his former tag partner, but the referee intervened as Storm grabbed Harris' tights and rolled him up for the pin. Harris then chased Storm out of the ring and into the stands, even giving the Cowboy a back body drop from the stands onto the cement floor. No sooner did this happen when Kurt Angle and Sting appeared from the tunnel brawling towards the ring. The two made it inside the ropes, and security tried to break it up, but it was chaos out there. Christian Cage came out to watch his opponents for Sacrifice destroy each other. He could only stand there and smile as he held his NWA Title confidently to close the show.

12-05-2007 om 13:52 geschreven door jefken
0 1 2 3 4 5 - Gemiddelde waardering: 4/5 - (4 Stemmen)

09-05-2007
SmackDown Superstars are stunned by Edge
SmackDown Superstars are stunned by Edge
By Noah Starr
Written: May 8, 2007PITTSBURGH — The Steel City witnessed an earth-shattering event as Edge blasted into the Mellon Arena, cashed in his Money in the Bank opportunity, pinned a broken and beaten Undertaker and became the new World Heavyweight Champion. The events of the night shocked our fans and left the Superstars of SmackDown reeling. WWE.com caught up with many of the SmackDown Superstars just after the events unfolded.

Matt Hardy was surprisingly quite pleased with Edge's actions, for personal reasons. "Even though he is probably the person I hate the most out of anyone on this planet," said Hardy, "I'm excited because if he is around here I can get revenge. Nothing would make me happier then stepping into the ring and beating him for the World Heavyweight Championship."

Chavo Guerrero was also in support of Edge's controversial win, but saw an opportunity to add more gold to his waist.

"[Edge] played his card to a 'T,'" Chavo said. "He just won the lottery, World Series and the Super Bowl. If I was Mr. Money in the Bank, that's how I would have played it. Looks like we have a new sheriff in town, but he better hold on to that title tight because I'm going to be in line to take it, just like everyone else."

Finlay, a Superstar who is no stranger to controversy had this to add: "I think it's great because I hate Undertaker, I hate Batista, and I think Edge is a great person. But he could feel a shillelagh over his head too"

SmackDown General Manager Theodore Long had the big picture on his mind. "I haven't had time to make any kind of decision about which direction SmackDown is going to go in," explained Long. "There was a big upset tonight and we are going to have a lot to talk about."

The effects of Edge's huge victory have sent shockwaves throughout the locker room, even reaching the tag team division on SmackDown. Former WWE Tag Team Champion Brian Kendrick expressed his disapproval with the Rated-R Superstar's methods.

"I don't like how he went about it," fumed Kendrick. "I thought it was sneaky, underhanded and he took advantage of a bad situation."

As is often the way, MVP was in a category of his own and appeared almost indifferent to the night's occurrences.

"There is only one Superstar MVP cares about, only one," Porter said. "Edge might be the World Heavyweight Champion, but this is MVP's house!"
bron wwe.com
09-05-2007 om 12:42 geschreven door jefken
0 1 2 3 4 5 - Gemiddelde waardering: 5/5 - (2 Stemmen)

uitslagen ECW 8 mei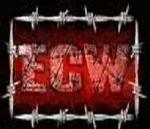 Marcus Cor Von def. CM Punk
Snitsky def. Sandman
Elijah Burke def. Brian Major
ECW World Champion Mr. McMahon, Shane McMahon and Umaga def. Rob Van Dam (3-on-1 Handicap Match, non-title)
09-05-2007 om 12:37 geschreven door jefken
0 1 2 3 4 5 - Gemiddelde waardering: 3/5 - (11 Stemmen)

08-05-2007
HBK has concussion from Khali encounter
HBK has concussion from Khali encounter
Written: May 8, 2007
UNIVERSITY PARK, Pa. – The Great Khali left Shawn Michaels lying unconscious in a heap of microphone cables and table rubble as the Punjabi giant powered past HBK Monday to become the No. 1 contender for the WWE Championship at Judgment Day.
Reports from medical personnel say Michaels received a concussion and is suffering from back spasms after the devastating power slam through the announcers' table.
There were no further reports on HBK's condition at press time.
08-05-2007 om 19:21 geschreven door jefken
0 1 2 3 4 5 - Gemiddelde waardering: 5/5 - (3 Stemmen)

Over mijzelf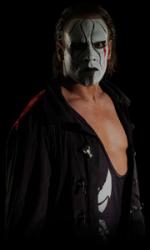 Ik ben
Boon Kenneth
, en gebruik soms ook wel de schuilnaam
Sting
.
Ik ben een man en woon in
Dworp
(Belgie) en mijn beroep is .
Ik ben geboren op 05/06/1989 en ben nu dus
30 jaar
jong.
Mijn hobby's zijn: Worstelen en films.
Gastenboek
Druk op onderstaande knop om een berichtje achter te laten in mijn gastenboek
E-mail mij
Druk op onderstaande knop om mij te e-mailen.