Hoe
verder
men
keek,
hoe
groter
het
leek.

J.A.
Deelder


Revue Illustrée de l'Esprit Contemporain
Collage door Michaël Vandebril
29-11-2008
no 127° Facebook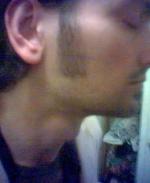 *** Variétés continues on Facebook *** click on portrait for profile Michael Vandebril ***




02-06-2008
no 125° Hot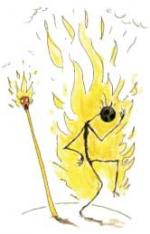 *** Stick Boy liked Match Girl / He liked her a lot. / He liked her cute figure /he thought she was hot. *** Tim Burton ***



no 126° Little people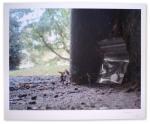 *** They got little baby legs / And they stand so low / You got to pick 'em up / Just to say hello *** Randy Newman ***



06-04-2008
no 124° 1000 kisses
*** A thousand kisses deep - by Leonard Cohen ***



12-03-2008
no 123° Panorama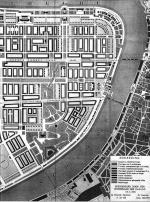 *** Rede van Antwerpen ***




11-03-2008
no 122° The Gift
*** an urban love story by Lou Reed ***



03-03-2008
no 121° 3 Suisses

*** door Jan van der Hoeven ***




25-02-2008
no 119° Assignments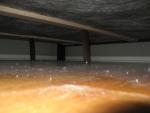 *** Take a flash photo under your bed *** Record the sound that is keeping you awake *** Make a portrait of your friend's desires *** Recreate a scene from a movie that made someone else cry ***



no 118° Miranda July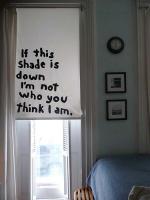 *** YOU OBVIOUSLY KNOW WHAT I'M TALKING ABOUT ***



no 117° De Longpre Ave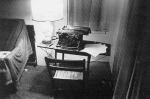 *** Preserving Charles Bukowski's Legacy ***



18-02-2008
no 116° Zin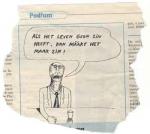 *** Heeft u iets zinnigers te zeggen? ***



no 115° Antonin Artaud
*** Do you know what cruelty really is? ***



02-02-2008
no 114° Slow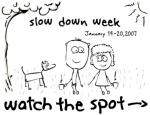 *** Isn't it time to slow down? ***



31-01-2008
no 113° Hoe is 't
*** Gelukkige Gedichtendag ***



30-01-2008
no 112° Interne keuken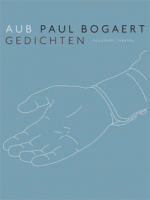 *** Paul Bogaert over poëzie ***



27-01-2008
no 111° Midzomernacht
*** Antwerpen, Nationalestraat, 1997 ***




no 110° Gaping void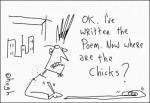 *** Cartoons drawn on the back of business cards ***
no 109° Ideas Bank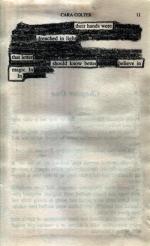 *** The Poetry Challenge *** £10 each to the first 50 unemployed people who are prepared to recite at least 14 lines of poetry at the event. Likewise, the first 50 youngsters under 18 ***

no 108° Schiftingsvraag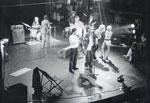 *** Met wie speelde ik op Vitalski's 'Bal van de Nachtburgemeester' van 2000 een spelletje schaak op het podium van de Arenbergschouwburg (rechts op de foto)? ***



no 107° Woordraadsel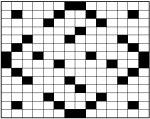 *** Het Grote Vitalski Kruiswoordraadsel door Stijn Vranken ***



10-01-2008
no 106° Andy & Jess II
*** Jess bashes Andy bashes Jess ***



no 105° Andy & Jess I
*** Andy reads Jess ***



07-01-2008
no 104° City poems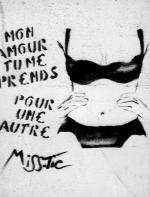 *** La poésie est un sport de l'extrême ***



18-12-2007
no 103° Boemtjak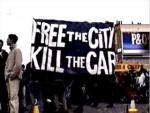 *** Shout-out to all Boemtjak warriorz - you know who you are. ***



no 102° Butsenzeller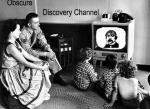 *** Play ***



09-12-2007
no 101° Andy Fierens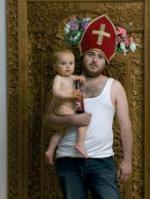 *** na mijn eerste kus was ik zo perfect gelukkig dat ik riep ik ben perfect gelukkig waarop vader zei maak je geen zorgen dat is een tijdelijk neveneffect *** Andy Fierens ***



07-12-2007
no 100° Best of Variétés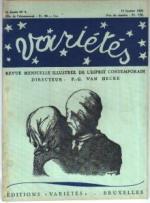 Le meilleur de 2007 *** CD *** Beirut *** Gulag Orchestrar *** n°45 & n°64 *** BOEK *** Mark Strand *** Gedichten eten *** n°81 *** WEBLOG *** Simon Vinkenoog *** n°69 *** YOUTUBE *** Dan Le Duc & Scroobius Pip *** Thou shall not kill *** n°95 *** WEBSITE *** Ubu *** n°9 *** CONCERT *** Duran Duran *** Red Carpet Massacre *** New York *** click Variétés *** ANTWERPEN *** Rose Woods *** n*53 *** SONG - Fionn Regan **Put a penny in the slot *** n°41 *** EVENT *** Gabriël *** n°43 *** TV *** Dode dichters almanak *** n°18 *** ART *** David Shrigley *** n°2 *** DE RIEN ***



05-12-2007
no 99° Bram Vermeulen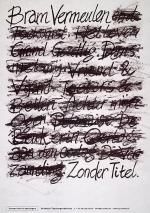 *** In Toscane, op 4 september 2004, overlijdt Bram Vermeulen in zijn slaap aan een hartstilstand. Drie maanden later zit zijn geliefde Shireen Strooker achter haar computer. Nietsvermoedend drukt ze een toets in en dan verschijnt opeens het woord RUST! op haar scherm. Dikke, zwarte letters, beeldvullend. Afzender Bram. ***



04-12-2007
no 98° Zebra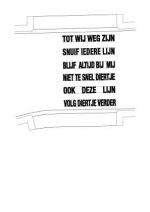 *** Walk *** Don't walk ***



03-12-2007
no 97° Vic chesnutt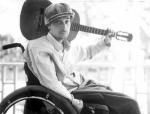 *** Words that are never clever for their own sake, but smart and substantive as all get out. ***



no 96° Best buy bitch
*** bang bang bang ***



01-12-2007
no 95° Letter from God
*** Dan Le Sac vs. Scroobius Pip ***



no 94° Haiku

*** TO-CON-VEY ONE'S MOOD IN SEV-EN-TEEN SYLL-ABLE-S IS VE-RY DIF-FIC *** JOHN COOPER CLARKE ***



30-11-2007
no 93° Varèse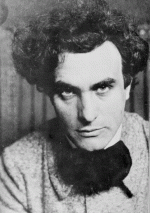 *** Poème électronique *** Edgard Varèse and Le Corbusier ***



23-11-2007
no 92° Gaping void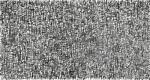 *** That makes a beautiful screensaver ***



no 91° Jean Cocteau
*** Le sang d'un poète ***



no 90° Moleskine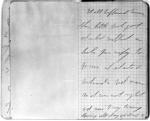 *** 'To lose a passport was the least of one's worries. To lose a notebook was a catastrophe.' - Bruce Chatwin ***



no 89° 6666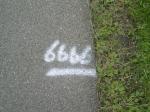 *** My blog as it exists here has (as of just a moment ago) gotten a total of 6,666 unique views. ***



22-11-2007
no 88° Ezra Pound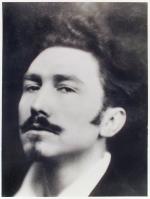 *** The scientists are in terror / and the European mind stops / Wyndham Lewis chose blindness / rather than have his mind stop. / Night under wind mid garofani, / the petals are almost still / Mozart, Linnaeus, Sulmona, / When one?s friends hate each other / how can there be peace in the world? / Their asperities diverted me in my green time. / A blown husk that is finished / but the light sings eternal *** (Canto CXV)



no 87° Huis clos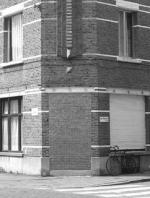 *** Achter gesloten deuren *** door Bert Bevers ***



21-11-2007
no 86° Paradise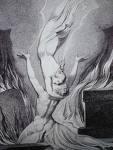 *** Close to paradise *** by Patrick Watson ***



11-11-2007
no 85° Jan Bucquoy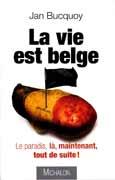 *** Le livre que vous avez entre les mains ne ressemble à rien de connu. ***



10-11-2007
no 84° Boris Vian
*** Boris chante ***



09-11-2007
no 83° Robert Desnos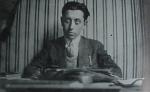 *** I have dreamt so much of you that my arms, / grown accustomed to crossing / each other on my chest as I embrace your shadow, / might perhaps be unable to hold & enfold your body; / &, confronted with the actual presence of that which haunts me / & has ruled me for days, for years, /I would, without doubt, become a shadow. *** Corps et Bien par Robert Desnos



07-11-2007
no 82° Cavafy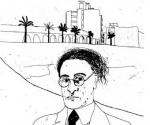 *** Without consideration, without pity, without shame / they have built big and high walls around me. / And now I sit here despairing. *** (Walls by Cavafy)



no 81° Mark Strand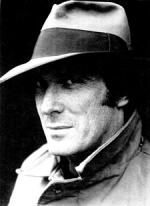 *** In a field / I am the absence / of field. / This is / always the case. / Wherever I am / I am what is missing. / When I walk / I part the air / and always / the air moves in / to fill the spaces / where my body's been. / We all have reasons / for moving. / I move / to keep things whole. *** (Mark Strand - Keeping things whole) ***

06-11-2007
no 80° Marcel Mariën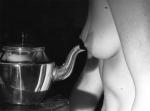 *** Les conséquences de ce qu'on ne fait pas sont les plus graves. ***



04-11-2007
no 79° Ma femme
*** Ma femme à la chevelure de feu de bois *** Aux pensées d'éclairs de chaleur *** A la taille de sablier *** ('l'Union libre' par Andre Breton) ***



02-11-2007
no 78° Sam Dillemans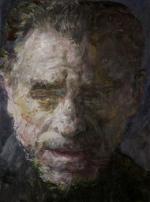 *** "The visible and perceptible (portraits, nudes, landscapes, still lives, interiors…) are only a mask that hides the diversity (beauty, nostalgia, sublime terror …) of the invisible, behind which the authentic and genuine reality is hidden. To detect this, situate, research and reveal in paint, pencil, charcoal or clay is my ultimate motive and objective." ***



no 77° Jeffrey Lewis
*** Jeffrey Lewis was raised in New York City and is a maker of comic books, tragi-comic folk narratives, and lysergic garage rock. *** For stressed-out, maudlin and anxious twenty-somethings. ***



27-10-2007
no 76° Brian Eno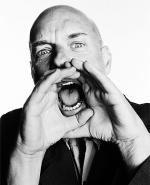 *** Musician, producer and artist Brian Eno shows how simple things can give rise to complex things—in art and life. See how he uses Darwin's ecological model of the world as a roadmap for human culture now and in the future. ***



22-10-2007
no 75° Herr Seele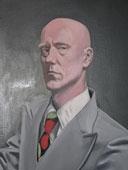 *** Als ik Cowboy Henk niet had gemaakt was ik nu misschien de grootste kunstenaar van het universum.***



21-10-2007
no 74° Sophie Calle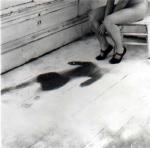 *** zorg goed voor jezelf ***



13-10-2007
no 73° Jess De Gruyter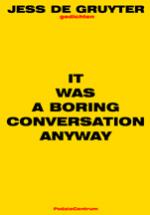 *** it was a boring conversation anyway ***



07-10-2007
no 72° Marcel 3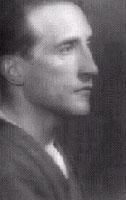 *** an-artist, chess player, cheese dealer, breather, fenêtrier ***



06-10-2007
no 71° Marcel 2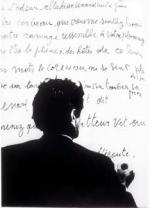 *** La Pluie: projet pour un texte *** A short black and white film based of Marcel Broodthaers' original of the same name made in 1969. ***



no 70° Marcel 1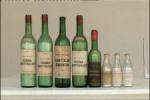 *** een blinde ziener die niet wil meespelen *** bekend van zijn gebottelde gedichten ***



05-10-2007
no 69° Vinkenoog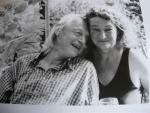 *** lees elke dag de belevenissen en hersenspinsels van Simon Vinkenoog, de ever uplifting soul poet *** een gezonde geest in een oud lichaam ***



28-09-2007
no 68° Afval is voedsel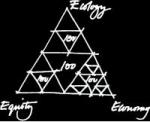 ***een nieuwe industriële revolutie? ***



no 67° Arm België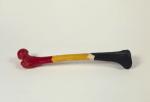 *** "La Belgique est un bâton merdeux ; c'est là surtout ce qui crée son inviolabilité. Ne touchez pas à la Belgique!" *** Charles Baudelaire in 'Pauvre Belgique' ***



23-09-2007
no 66° A rebours
*** A rebours est un livre culte. Pas un de ces livres que l'on affiche ostensiblement sous son bras et qu'on ne lit jamais. ***



no 65° Ararat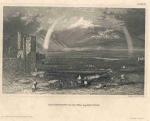 *** Frank Westerman over zijn laatste boek 'Ararat' - over zijn zoektocht naar zijn verloren geloof *** De Ararat is de berg waar de ark van Noach strandde na de zondvloed ***



no 64° Beirut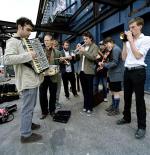 *** Beirut is the name of 21-year-old Santa Fe native Zach Condon's band *** Binnenkort in de Botanique! *** De nieuwste plaat van Zach is geïnspireerd door Jacques Brel ***



25-08-2007
no 63° Andy Kaufman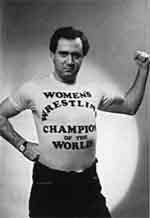 *** a dadaistic comedian *** never told a joke in his life *** wrestled women *** sang mighty mouse *** played elvis *** and died ***



18-08-2007
no 62° e.e. cummings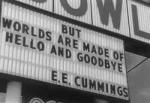 *** poetry is being, not doing....if poetry is your goal, you've got to forget all about punishments and all about rewards and all about selfstyled obligations and duties and responsibilities ***



no 61° Poet's graves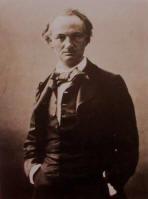 *** Find out where famous poets are buried *** Baudelaire - Rimbaud - Ezra Pound - T.S. Eliot - Byron - William Blake ***



15-08-2007
no 60° L'entarteur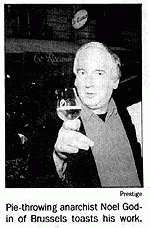 *** Entartons, entartons, les pompeux cornichons ! *** This provocateur is widely feared in France and Belgium where, under the pseudonym George Le Gloupier, he has taken to assaulting prestigious thinkers, media figures and politicians with cream cakes."



14-08-2007
no 59° Girls on film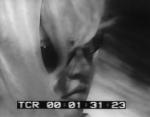 *** The eye is greedier than the ear *** Tip: maak oogcontact en wordt dronken ***



01-08-2007
no 58° Radio Centraal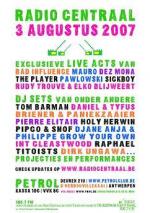 *** INSANE SHOWS AND MUSIC FOR THE HAREBRAINED *** Radio Centraal is radically distinctive and without equal in this fucked up world ***



20-07-2007
no 57° Vakantie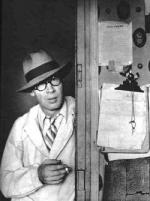 *** Vakantieboek (tip) *** 'Leve de vrijheid' van Tom Hodgkinson - hoofdredacteur van The Idler (De lanterfanter) ***



28-06-2007
no 56° La fille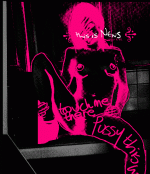 *** look out honey, 'cause I'm using technology *** ain't got time to make no apology *** la fille d'o in action ***



22-06-2007
no 55° Lou Reed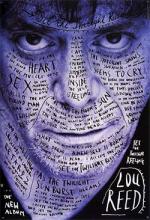 *** Lou reed playing hard to interview ***



21-06-2007
no 54° Versatile iPod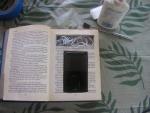 *** In the four years since its introduction, the iPod has proven to be a versatile little device. ***



19-06-2007
no 53° Rose Woods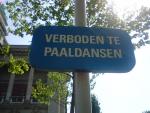 *** Ik wil graag op vele gezichten een brede glimlach toveren, daar is het me om te doen. Ik Photoshop de stad, balancerend tussen straatkunst en positief vandalisme. *** Rose Woods - Antwerps street art kunstenaar ***



16-06-2007
no 51° Jazz leeft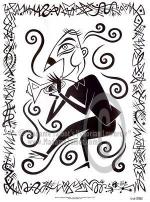 *** Jazz is. Jazz leeft. Gebeurt. Beweegt. Jazz neemt. Jazz geeft. Jazz weet. Jazz spreekt. Jazz doet. Jazz laat. Jazz komt. Jazz gaat. Uniek. Muziek. Van vlees en bloed. Jazz waagt. Jazz wint. Breekt baan. Jazz bonkt. Jazz staat. Jazz valt. Is overal. Ontroert. Verwarmt. Grijpt bij de keel. Jazz knettert. Knalt. Ontketent. Heerst. Jazz heelt. Jazz zuivert. Lichaam. Geest. (...) *** Jules Deelder ***



no 49° Beat this!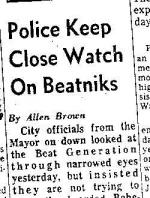 *** language is a virus *** burroughs *** ginsberg *** kerouac ***



no 52° Stijn Vranken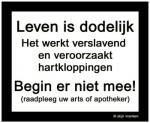 *** Stijn Vranken - de Antwerpse nachtdichter *** waking up is a good habit ***



no 50° Fifty ways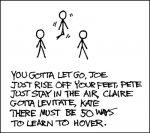 *** You just slip out the back, Jack / Make a new plan, Stan / You don't need to be coy, Roy / Just get yourself free / Hop on the bus, Gus / You don't need to discuss much / Just drop off the key, Lee / And get yourself free (Fifty ways to leave your lover - Paul Simon) *** Listen to MIDI ***



14-06-2007
no 48° Ilah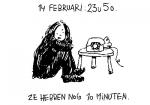 *** Dat spaart u een rit naar deBuren *** online expo Ilah ***



no 47° Bogotá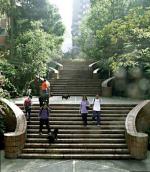 *** daal af *** zie onder *** gedicht 'Sueño de las escalinatas' (De droom van de trappen) ***



13-06-2007
no 46° Babylon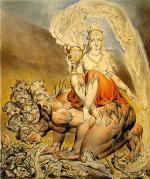 *** En de vrouw, die gij zaagt, is de grote stad, die het koningschap heeft over de koningen der aarde. (Openbaring 17:18) *** Tekening William Blake ***



11-06-2007
no 44° Al die tijd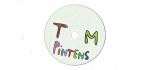 *** al die tijd schrijf ik in krijt / ik spoel het bord ik ben ik word / een treuzelaar dat klopt, dat is waar (Tom Pintens) ***



no 45° Postcard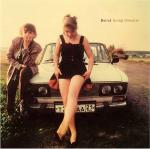 *** Gegroet *** 15 juni wordt Gabriël een half jaar *** tijd om de draad terug op te pikken *** een verhalfjaardagslied *** 'Postcard from Italy' van Beirut (uit: Gulag Orkestar) *** www.beirutband.com ***



17-12-2006
no 43° Gabriël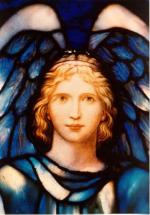 *** Gabriël is geboren, ° 15 december 2006 ***



14-12-2006
no 42° Sandra

Een blog van Andy die over zijn leven met Sandra schrijft.



24-11-2006
no 41° Fionn Regan
*** Be good or be gone ***



09-11-2006
no 40° 1 minuut
*** 1 minuut kort films *** Tip: Café van Soetkin Verstegen ***



08-11-2006
no 39° Under Byen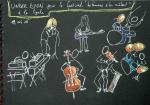 *** oen·nə buu·jən *** onder de stad ***



06-11-2006
no 38° Zingende zaag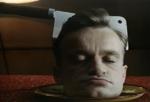 *** Julie (viool), Louison, hiernaast (zingende zaag) *** (OST Delikatessen)



no 37° Delikatessen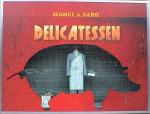 *** Vache qui meugle bien *** (Delikatessen - Jeunet & Caro) ***



05-11-2006
no 36° Andrew Bird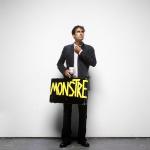 *** De viooltokkelende meester-bard Andrew Bird zet uw kooitje open. Begin met het nummer 02. Sovay, gevolgd door 13. Action/Adventure en sluit af met 14. Lull, trek dan je warme jas aan en glijd de stad in ***



no 35° Lee Miller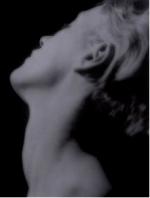 *** De hals van Lee Miller (foto Man Ray), om te kussen ***



01-11-2006
no 34° Menselijke tijd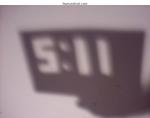 *** Click click click click click click ***



no 33° Regen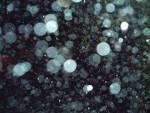 *** Luister ***



26-10-2006
no 31° Phenakistiscope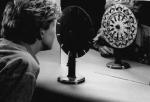 *** A small selection of the rich collection of phenakistiscope discs in the Museum for the History Sciences of the University Gent. *** Click on disk to see the animation ***



no 32° For Francesca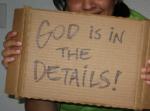 *** Heard somebody say (click on the picture on the left) ***



23-10-2006
no 30° Hianta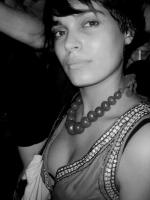 *** Hianta est une fille de chez Fluo Kids. Belle. Elle sent la vie, les fleurs et le beau temps. Elle offre des mp3's qui soignent les gueules de bois. Parlez lui d'amour sur son My Space.***



no 29° Andy Huysmans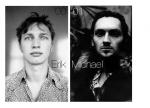 *** Andy Huysmans speelt met beelden zoals een goede schrijver met woorden. Zijn portretten fascineren, want hij laat in het midden of hij personen, dan wel personages afbeeldt. Andy heeft onlangs ook een blog opgezet over zijn fetisch-model, Sandra, http://www.bloggen.be/mijnlevenmetsandra ***



19-10-2006
no 28° Paulo Coelho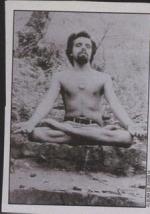 *** Strijders van het licht, schrijf u in in de nieuwsbrief van Paulo Coelho met telkens weer nieuwe korte verhalen en levenswijsheden ***