1 mei is hier een dag dat er niet moet gewerkt worden, een feestdag dus. Wel het is hier zeker een feestdag met 10 dartele, rondhuppelende, spelende pups. Vandaag hadden we geluk en konden we allemaal naar buiten, groot, klein en onze bezoekers.
We hadden dan ook onze eerste picknick buiten en de lawaai testen gingen heel vlot. Een pmd-zak, een vuilniszak, een vallende kartonnen doos, een deken dat uitgeklopt wordt, een voorbijrijdende trein en zelfs mijn zaagmachine konden hen niet verstoren in hun slaap. En als je moe bent, dan ga je gewoon lekker slapen in de tunnel, daar kan er jou niemand storen.
Er wordt ook gewerkt aan een "plaatselijk" transportmiddel. We hebben er nog géén foto's van maar hou ons Blog in het oog. Wordt vervolgd.
En als je denkt dat je tussendoor even in je luie zetel gaat liggen? Vergeet ook dit maar. De pups zijn actief tussendoor en willen ook met ons spelen….. en ja ook Neenah daagt hen uit om een robbertje te stoeien. Dat is een mooi zicht: zowel Neenah als de pup, neus tegen neus, met hun heupen in de lucht en de snoetjes tegen elkaar op de grond.
1 Mai, ici, est un jour de fête. Il est certain que c'est une fête formidable ici avec 10 chiots jouant. Aujourd'hui le temps était beau, comme ça nous pourrions tous sortir; les grandes, les petites, nos visiteurs. Nous avons eu notre premier pique-nique et les testes de bruits? Pas de problem. Un sac pmc ou sac poubelle, une boîte de carton qui tombe, secouer une couverture, le train qui passé et même ma scie ne pourraient pas les déranger dans leur sommeil. Et si vous êtes fatigue, il suffit d'aller se coucher dans le tunnel, il n'y a personne qui vous dérange.
Je suis en train de construire un moyen de transport "local". Nous n'avons pas de photos mais suivez notre Blog. Doit être poursuivi.
Et vous pensez que nous pouvons nous reposer entre les nouritures? Cetainement pas, les chiots sont actifs et ont aussi envie de jouer avec nous…….. et avec Neenah. C'est un spectacle magnifique: les deux, Neenah et le chiot, nez à nez avec leurs hanches en haut et les têtes sur le sol


1 May is a public holiday that there should not be working. Though it's certainly a feast with 10 frisky, playing pups. Today we had luck and we could all go adults, puppys, we and our visitors.
We had our first picnic outside and the noise testing went very smoothly. Garbage bag, a shooting cardboard box, a blanket that is knocked out, a passing train and even my sawing machine could not disturb them in their sleep. And if you are tired, then just go to sleep in the tunnel, no one there can disturb you.
There is also working on a "local" transport vehicle. We have no pictures of; but follow our Blog. To be continued.
And if you think you are going to take a nap? No way! The puppies are active and also want to play with us ..... and Yes also Neenah challenges them. That's a beautiful sight: both, Neenah and the puppy, nose to nose, with their hips in the air and the lovely snouts against each other on the ground.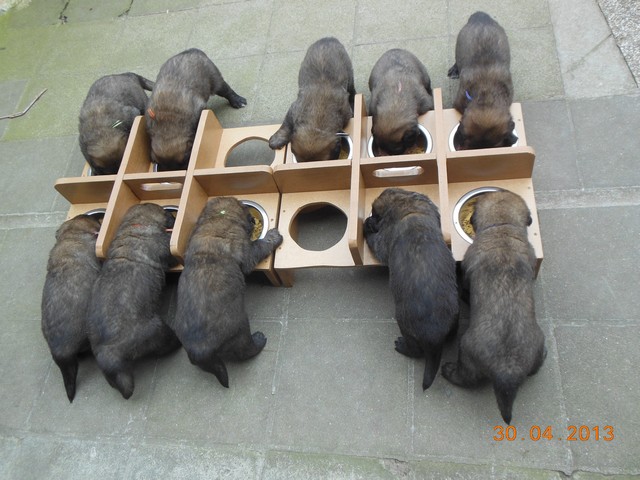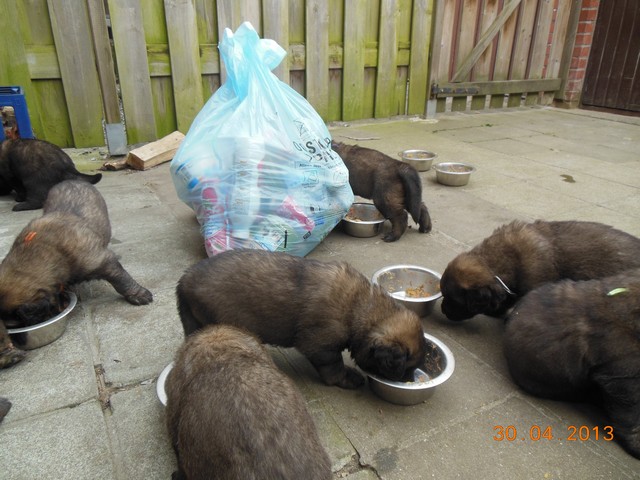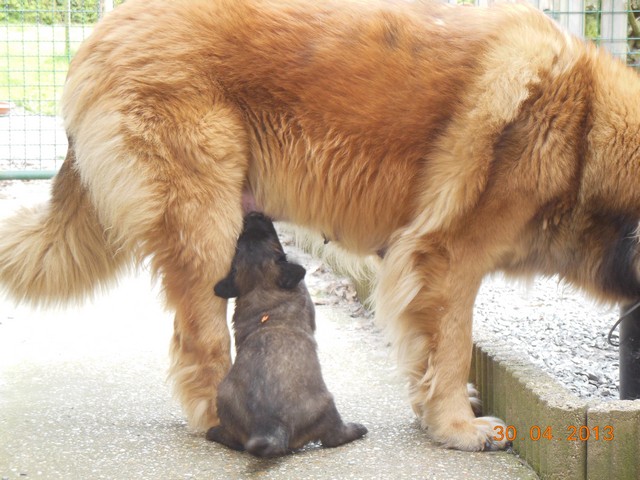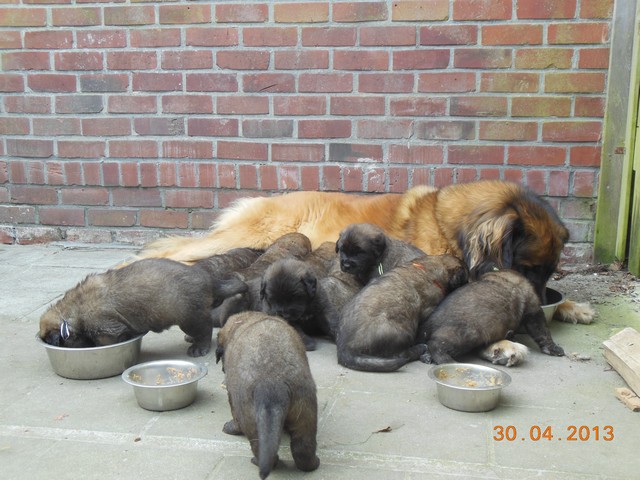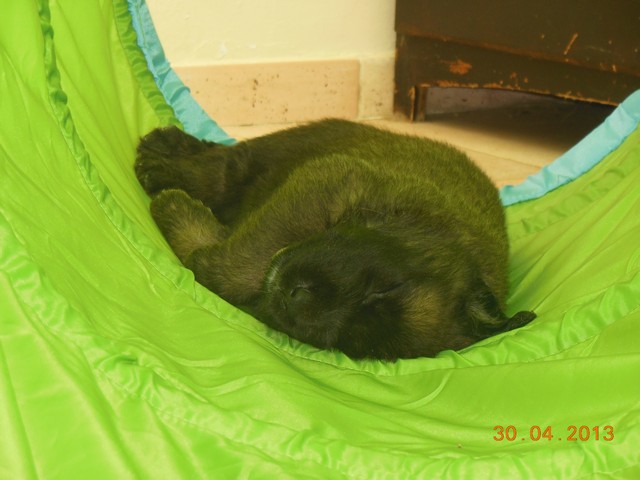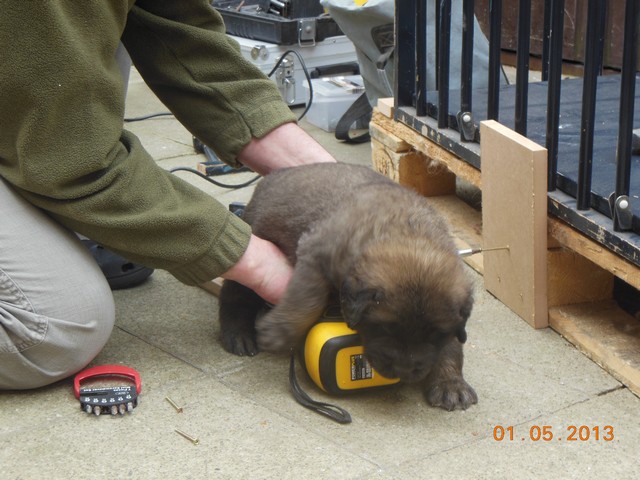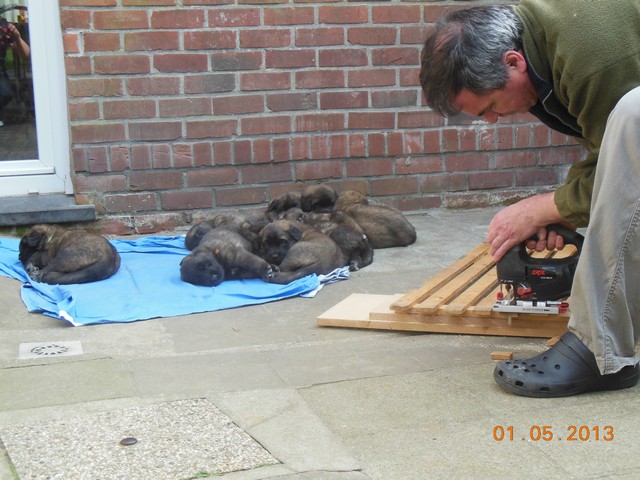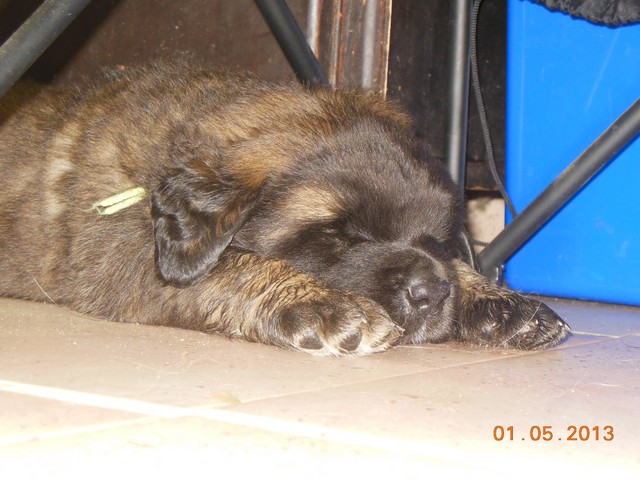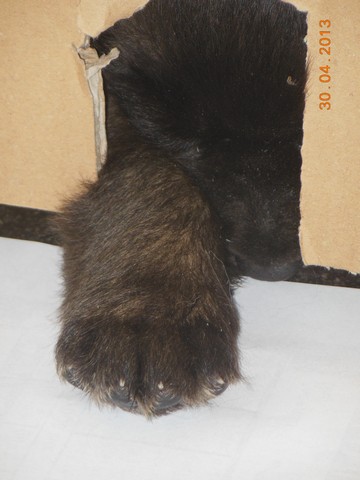 01-05-2013 om 00:00 geschreven door Dirk