E-mail me
click to email me
| | |
| --- | --- |
| | Life is filled with Pretty Things. Enjoy them! |
10-10-2008
last post on this blog!!!!
hi there, dag iedereen!!!

i have changed blogs!!!!
i have my blog at bogger .com now because i found it easier to use and i have more space for links and things

i hope you find your way to http://tanyawatts.blogspot.com there i will continue my blog journey and tell you all about my Ranger adventure

please change my blogadress in your list or bookmarks and be sure to send my blog address to anyone you think would like to read it
if you would like to link me feel free to do so and let me know if you would like a link om my page mail wattstanya@skynet.be

creative hugs, tanya

ik heb mijn blog adres verandert!!!
ik ben nu te vinden op http://tanyawatts.blogspot.com ik vind het daar iets gemakkelijker werken en heb meer ruimte voor links en andere dingen
i khoop dat je me op mijn nieuw adres komt opzieken waar ik binnenkort alles vertel over mijn Ranger avontuur

geef gerust mijn nieuwe link door aan wie je denk wil volgen, link me gerust aan je eigen blog en laat me weten als je graag een link op mijn blog wil hebben

creatieve knuffels, tanya

ik hoop dat je mijn blog adres verandert in je lijst van favoriete links of op je eigen blog
10-10-2008 om 21:14 geschreven door Tanya Watts
30-09-2008
away i go!!

hi there, dag iedereen

this is a quick last post before i head of to the US to attend Ranger U!!! i'm leaving really early tomorrow morning so i hope i get some sleep tonight! i'm usually pretty much like a little kid mind! i tend not to sleep the night before going on holidays!!

anyway, i'm off, i'll try and post from my hotelroom later this week

dit is mijn laatste vlugge post! ik vertrek morgen hele vroeg naar de US op weg naar Ranger U!! ik hoop dat ik wat kan slapen deze nacht maar meestal ben ik net een klein kind hoor! ik slaap niet als ik op vakantie vertrek!

goed, ik ben ervandoor, ik probeer te posten vanuit mijn hotelkamer later deze week

greetzzzzz

tanya

30-09-2008 om 20:43 geschreven door Tanya Watts
27-09-2008
eyes and faces
okay here goes! i started the suzi blu workshop les petite dolls a couple of days ago and like a little kid i've been drawing like crazy, eyes eyes eyes, difficult really! i needed a little device to trace tiny circles to do the iris of the eye but i haven't got one of them so i'm kind of doing them freehand and i think they are working out okay

i love this new adventure, quietly sitting, drawing, thinking, enjoying the process of learning, trying again and again, i feel god about it and that is what it is all about,no?

anyway here are pics of my very very first attempts, beware! i've never ever drawn in my life, not my adult life anyway! and i always said i couldn't draw but have always had the desire to at least rry and so here you are, my first eyes and faces

now be kind to me if you comment haha! i'm a virgin at this!!!

oké! hier zijn ze! ik ben nu een paar dagen ingeschreven voor de suzi blu workshop les petite dolls en als ene klein kind ben ik nu als gek aan t tekenen, ogen, ogen, ogen, moeilijk hoor! ik had eigenlijk een sjabloon nodig on de irissen te tekenen maar dat heb ik niet dus doe ik ze nu uit de vrije hand en ze lukken redelijk goed vind ik zelf

ik vind deze nieuwe avontuur super! stilletjes zitten tekenen op mijn eentje, opnieuw en opnieuw uitproberen, het proces van het leren is leuk! ik voel me goed en daar gaat het toch om, neen?

hoe dan ook hier zijn mijn allereerste tekeningen! let op, ik heb nog nooit in mijn volwassen leven iets getekend!! ik heb altijd gezegd dat ik ook echt niet kon maar ik heb altijd het verlangen gehad om het te proberen dus voila! hier mijn eerste pogingen om ogen ven gezichtjes te tekenen

nu moet je wel leif voor me zijn als je ene comment schrijft! ik ben een nieuweling!!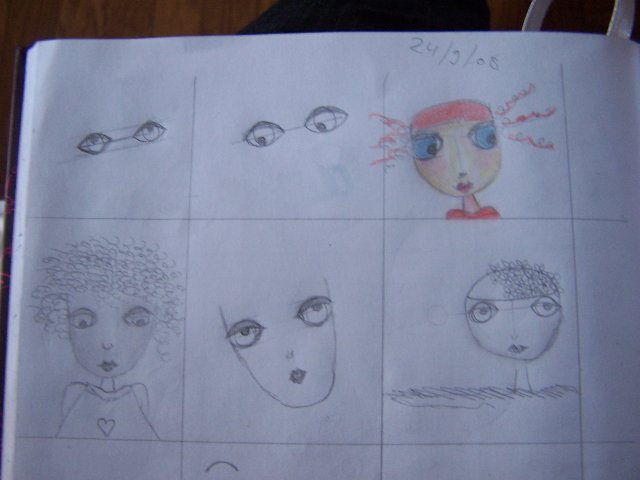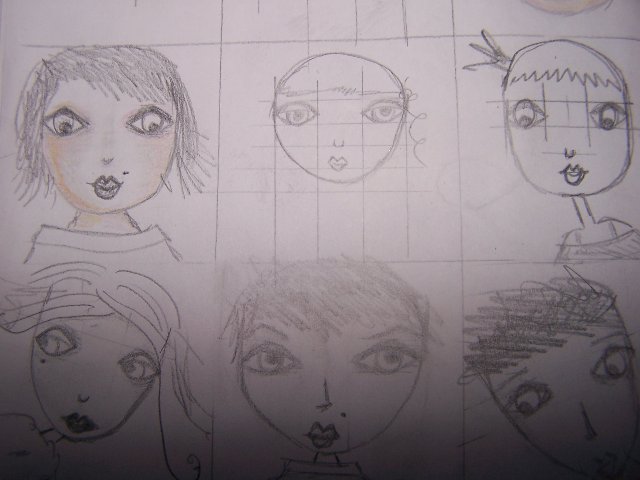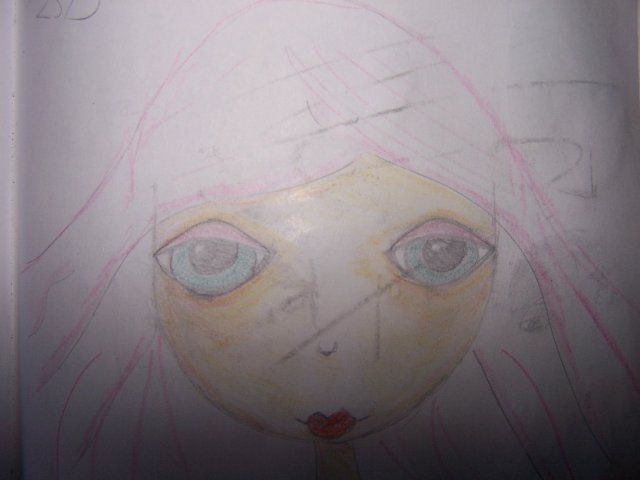 27-09-2008 om 18:33 geschreven door Tanya Watts
23-09-2008
so excited!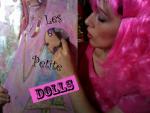 hi there, dag iedereen,
i'm sooooo excited! i have been thinking about it for a few weeks now and after seeing more art from suzi blu i decided to sign up for the workshop! i want to learn how to draw the beautiful dollies! i just love them! i'm pretty certain i can't draw mind! but i would really loooooove to prove myself oh so wrong! so i'm going to give it a go!
i'll probably not get much done before i head off for Ranger u next week but i still have a few weeks off work with my ankle when i get back so think i'm going to get started then! i love this new thing! i've been watching suziblitube! she really is something! i believe she has a lot of talent and loads to share, go see for yourself! http://suziblu.ning.com/
as soon as i have soimething done i'll show! don't expect too much of it yet! i'll need some time to learn, but i blove the challenge wish me luck!

ik ben zo opgewonden! ik denk er al een aantal weken over ne nu heb ik het gedaan! ik heb me ingeschreven voor de workshops van suzi blu! ik wil zo graag die schattige poppetjes leren tekenen, ze zijn prachtig! ik ben er vrijwel zeker van dat ik absoluut niet kan tekenen maar ik zou mezelf het tegendeel willen bewijzen! ik ga het echt eens proberen.
ik zal waarschijnlijk niet veel gedana krijgen nog voor ik naar ranger u vertrek volgende week maar ik heb nog een paar weken thuis als ik terug ben, mijn enkel moet nog veel beter worden! ik dnek dat ik dus lekker veel tijd ga nemen om poppetjes te leren tekenen! ik vind het super! ik heb een aantal video's op suziblutube bekeken ik geloof dat ze heer erg getalenteerd is en at ze veel te delen heeft, ga zelf maar kijken http://suziblu.ning.com/
zodra ik iets getekend heb kom ik het tonen, mar verwacht er nog niet teveel van! ik denk dat ik erg veel te leren heb maar ik hou van de uitdaging!!! wens me geluk!
23-09-2008 om 22:38 geschreven door Tanya Watts
21-09-2008
not a lot going on...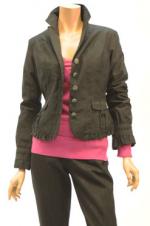 hi there, dag iedereeen,

not alot going on here really, i'm stuck in the house most of the time, stuck to the sofo mostly but that is going to change! i'm sick and tired of lying around watching tv, i get bored with tv straight away! i'm getting my son to arrange a support fot my leg underneath my work table anf try to have most things at reach for a few projects, i need to do something, i want to create!!! i have a trillion things in my head and some are already lost because i didn't write them down straight away! shame! but i still have loads i want to experiment on! ihave ideas floating around needed to be put into action! seems vlike all my creative energy want to get out!

i've got a cool idea with boxes for an advent calandar, i've been folding boxes on my lap, i'm getting really good at them, starting with a 3 by 3 inch piece of paper i end op with a box about an inch big, really cute.


nine more days before i travel and i'm not one for packing early but i think i'm going to get my suitcase down ans slowly start putting things in, probably to take them all back out to check what i put in and rearrange a couple of times... i'm starting to feel a little nervous about the trip especially with my leg, it's not going to be easy to keep myself during the flight, anyone any good tips? i'm taking a book, my mp3 player,... that's about it i guess. my companion will be not good! is going to sleep all the way! not much fun there.

yesterday i got a ride into town, i needed new trousers! what a task, there was something on in town and no parking dpzce close enough for my to hop into the shop i wanted vso change of plan! we ended up in a more remote places store, not really my first choice in clothing, a bit clzassis for my liking but i hopped around and tried on one pair of trousers and disapproved of them, by then i was really tired and red in the face with the phisical effort of hopping on one leg on crutches! was stupid of me to think i would cope.

as i was hopping out a bright pink pullover caught my eye... too bright for me... i got convinced to try it on and ended up getting it along with a pink top, a bright pink scarf and a silk gray cardigan, no trousers hihi! i'm in love with the gray cardigan, so soft and elegant, timeless cut.
i'm still not sure about all the pink with my haircolour but everyone else seems to think it suits me. if it were up to me i would wear black all the time, safe and easy and no stress matching things haha! i'm not much of a clothes person, i like to look okay but not into all the fashion and styles.
but okay, bright pink has entered my wardrobe, nearly 41!! and starting to wear pink! who would of thought...

21-09-2008 om 09:35 geschreven door Tanya Watts
16-09-2008
update
hi there, dag iedereen,

just a quick update on my surgery! i had surgery on my left ankle last Thursday due to tendinitis, it turned out more painful than i had anticipated!
i'm still in need of really good painkillers and bedrest with my leg up to prevent swelling. the painkillers are murder to my stomach so sometimes i try to wait a while but with agony as result, so i need to choose the lesser of two evils and end up with major stomach aches...
but i'm glad it is behind me, i'm not fond of hospitals and the whole surgery experiance!!!
i'll be off to the US in two weeks time and that's what makes me rest and be a good girl and follow doc's orde
thank goodness my brother had a lzptop lying around which he so kindly gave me, at least i can keep in touch woth the outside world


gewoon een vlugge update ivm mijn operatie! ik had de operatie vorige donderdag, veel pijnlijker dan ik ooit had kunnen bedenken!
ik heb nog steeds nood aan sterke pijnstillers en veel bedrust met mijn voet omhoog om zwelling tegen te gaan. de pijnstillers zijn een moord voor mijn maag en soms probeer ik daarom uit te stellen om ze in te nemen met ongeloofelijk veel pijn als gevolg, dus moet ik kiezen tussen de twee met maagpijn als gevolg...
maar ik ben blij dat ik het achter de rug heb, ik heb het niet zo voor ziekenhuizen en de hele operatie beleving!
ik vertrek naar amerika in twee weken en daarom ben ik braaf en volg ik dokters orders
gelukkig had mijn broer een laptop in huis die hij me heeft gegeven, zo blijf ik nog in contact met de buitenwereld
16-09-2008 om 11:15 geschreven door Tanya Watts
09-09-2008
"foot"age
hi the"re, dag iedereen,

just an update om my foot situation! i'm going in for surgery om Thursday, a small operation and i'll probably be home the same day with a brand new white cast around my poor left leg and foot, this cast will live with me untill the 29 of September and be replaced with a open- removable support to assure me flying to the US om the 1st of October for my Ranger adventure.
I'm not looking forward to the surgery, i can tell you that! i'll have to be sleeping downstairs for a couple of days untill i'm good enough to try the stairs with my big white foot. I do hope this operatian means my ankle will be back to normal really soon and that i will be fully back to work asap! i'm looking at a new job offer as i speak, something good that has been put on hold for a while but getting to the final stage of decision-making, i'll tell more about it when i have more to tell haha!
oh and I'm still so looking forward to Ranger U! i already have a few bookings for "ranger" workshops after my US trip, it'll be so much fun!!


een kleien update ivm mijn voet-enkel probleem! ik heb een operatie deze week, donderdag, een kleine operatie en ik zal normaal dezelfde dag thuis kunnen zijn, ingepkat in een splinternieuwe gips rond mijn arme linker been en voet, mijn gips zal met me samenleven tot 29 september en vervangen worden door een afneembare steun zodat ik zonder problemen kan vliegen naar de US op 1 oktober om mijn Ranger avontuur te gaan beleven!
ik kijk absoluut niet uit naar de operatie. ik zal een paar dfagen beneden moeten slapen to ik goed genoeg ben om de tra&p te proberen met mijn dikke zware lompe been! ik hoop echt dat deze opera&tie betekend dat mijn enkel snel weer genezen is en dat ik weer volop kan werken! ik ben met een nieuwe job offer bezig, iets goed die al een tijdje op wacht stond mar nu in de finale stadium zit van beslissingen nemen, ik vertel meer als ik meer weet.
oh ja! ik kijk enorm uit naar Ranger U! ik heb al een paar "Ranger" workshops gepland voor na mijn US reis! het gaat helemaal leuk worden!
09-09-2008 om 15:09 geschreven door Tanya Watts
04-09-2008
Verwenweekend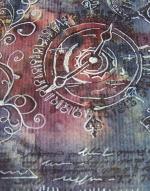 hi there, dag iedereen

just a short message tot let you all know that you can put your name up for a workshop with me at the Verwenweekend at Croptime in 2009! limited places available so be quick!

een kort bericht om jullie te laten weten dat je kan inschrijven voor een Ranger workshop met me op de verwenweekend van Croptime, hier is de link www.croptime.net klik verder naar verwenweekend 2009, meer uitleg volgt later maar omdat de plaatsen beperkt zijn wou ik het je al laten weten, het zal zeker de moeite waard zijn dat kan ik alvast beloven!

gr tanya
04-09-2008 om 16:07 geschreven door Tanya Watts
27-08-2008
fun & play
hi there, dag iedereen,

for the last few days i've been busy making samples for my next store visit, a 3 day visit to Hobbyfarm, a great scrapbook and hobby store, i will be working with lots of nice new stuff but also using some older materials just to show that we all have lots of stuff lying aronud unused and stashed away under all the new! i will also be showing my workshop project for October

de laatste paar dagen ben ik druk bezig geweest met voorbeelden maken voor mijn volgend bezoek van 3 dagen aan Hobbyfarm, een super scrapbook en hobby winkel, ik zal werken met vele leuke nieuwe materialen maar ook oudere spullen, gewoon om te tonen dat we allemaal oude spullen laten liggen bedolven onder het nieuwe! ik zal ook mijn workshop voorstellen voor oktober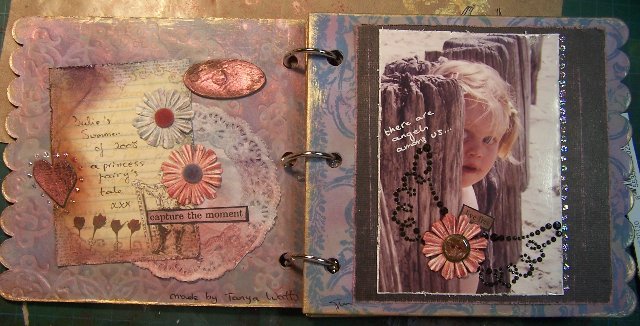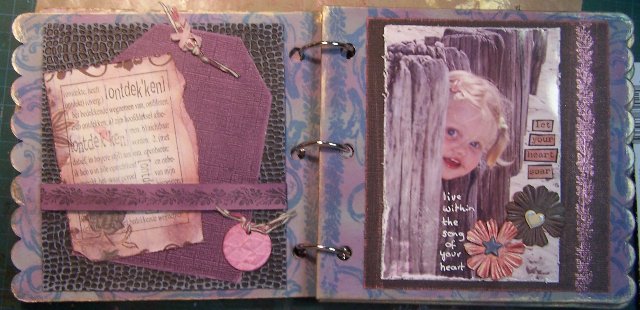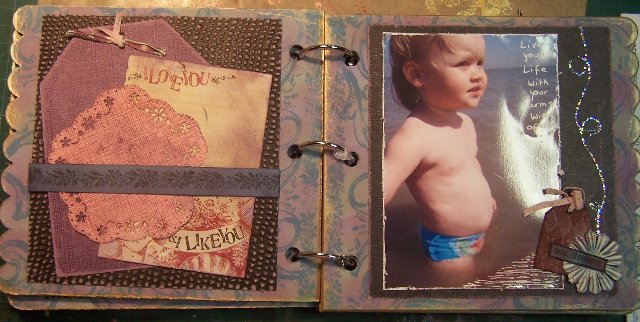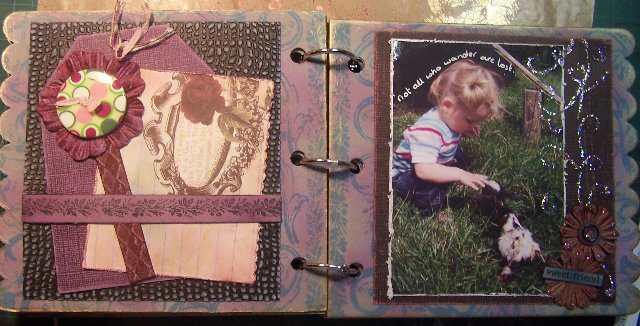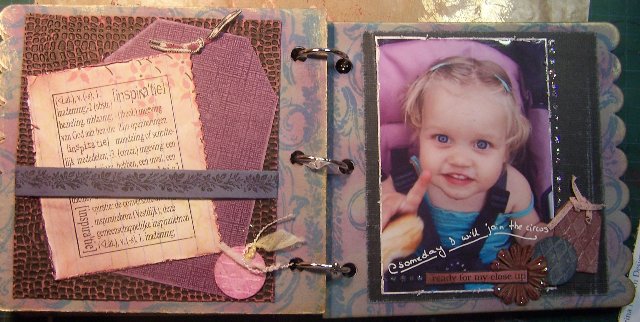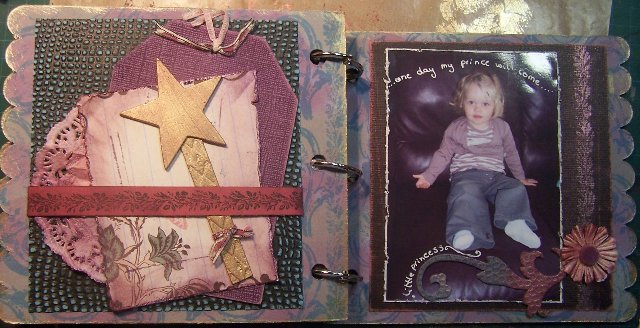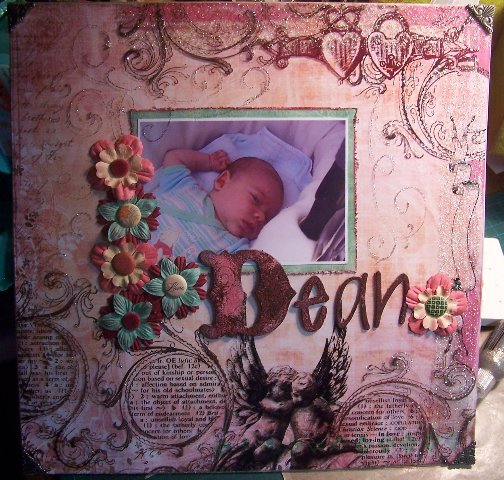 27-08-2008 om 09:44 geschreven door Tanya Watts
19-08-2008
RANGER UNIVERSITY here i come!!!!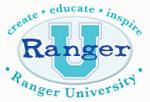 hi there, dag iedereen!!!!!!

i have great news to tell! i'm going to Ranger University in October! i applied a while ago and had to wait and wait! but now it is official! I'M IN!!!! and so over the moon happy to be in!!!! I love it! I'm soooooo honoured to be getting this huge chance to meet up with Tim and Suze again and meeting Claudine! i'm soooooooooooooo looking forward to the lessons, all the products, all the creativity! i'm honestly like a little kid dancing around and happy! i had to share this news with you!


ik heb groooot nieuws! i ga naar Ranger University in oktober! ik diende mijn aanvraag in een hele tijd geleden en dan moest ik wachten en wachten... maar nu is het officieeeeeel! IK BEN BINNEN!!! I love it!!! Ik ben zoooooooo vereerd met deze kans om tim en suze opnieuw te ontmoeten en om Claudine voor de eerste keer te ontmoeten! ik kijk zooooooooo naar uit om de lessen te volgen, al de nieuwe producten te leren kennen, all crea&tiviteit op te snuiven! ik ben eerlijk gelijk een klein kind, dansend en vrolijk!
ik moest dit nieuws delen met jullie!

19-08-2008 om 17:27 geschreven door Tanya Watts

| | |
| --- | --- |
| | |
Gastenboek
Druk op onderstaande knop om een berichtje achter te laten in mijn gastenboek