*DVD 'I don't know how she does it' coming out soon March(BELGIUM)
*Brosnan in Steven King's "Bag of Bones"
*16th of May ; Pierce Brosnan's Birthday
*The Bald Hairdresser ;Aug 2012
*Salvation Boulevard ; june 2011
Brosnan Projects
updated soon

"Bag of Bones"
Rondvraag / Poll
You Like this new blog
Avatars
made by
Brosnangirl


Brosnan as Bond
click on poster
for more info


Irish DreamTime projects
Pierce Brosnan and Beau St. Clair formed
their Los Angeles-based production company,
Irish DreamTime, in 1996
with the goal of fostering new talent
and producing independent and studio films.

Click on poster
for more info

05-08-2010
Brosnan & Smith married 9years
Brosnan & Smith married 9years


Pierce & Keely
married
on the
4th of August 2001


05-08-2010 om 17:18 geschreven door Brosnangirl

Tags:Pierce Brosnan,keely,smith,sexy,married,9,years

01-08-2010
Help OCEANA by chartering a yacht

Help OCEANA by chartering a yacht



With every yacht charter booked, 1-800-YACHTCHARTER will donate 5% of the proceeds to global ocean charity OCEANA, in the name of the customer. By making a donation on their behalf, 1-800-YACHTCHARTER is helping their clients play a direct role in protecting the world's oceans for future generations.

Actors Pierce Brosnan, his wife Keely Shaye Smith, Mary Steenburgen, and Ted Danson at Oceana Gala

"This is a wonderful opportunity to raise awareness about ocean conservation," says Jana Sheeder, CEO of 1-800-YACHTCHARTER. "The chance to interact with dolphins and whales and to see coral reefs that are teeming with life up close makes a yacht charter a unique, memorable, and life-changing experience. Protecting our oceans is the only way to ensure future generations can enjoy these same marine life encounters."

Sheeder believes a charitable partnership with her clients can help the effort to save the seas. "Our clients have big hearts when it comes to charity and worthwhile causes. I am certain they will be proud to have a portion of their vacation expenditure donated in their names. Imagine snorkeling among a pod of dolphins, knowing that you are helping protect those creatures from pollution and possible extinction."

Sheeder has selected OCEANA to receive the donations. A leader in ocean conservation, OCEANA receives strong backing from Hollywood's motion picture and television industries. Actor Ted Danson serves on the charity's Board and is outspoken about the group's efforts to reduce climate change and safeguard marine life.

Oceana was prominently featured in the 2008 Green Issue of Vanity Fair and was also named by Kiplinger's Personal Finance magazine as a "charity that deserves your dollars."

Additional eco-stars who lend their support to Oceana include Harrison Ford, Salma Hayek, Brooke Shields, Diane Lane, Jamie Lee Curtis, Diane Keaton, Kelsey Grammar, Noah Wyle, Al Gore, Nicholas Cage, Pierce Brosnan, Amanda Beard, Eric Roberts, Ed Begley Jr, Jason Priestly, Jeff Goldblum, Beau Bridges, Lauren Hutton, and Sam Waterson.

For years, celebrities, corporate leaders, and their families have spent their summer holidays cruising the Cote d'Azur on luxury megayachts. Far from the tourist crowds and the paparazzi, charterers enjoy all of the amenities of a 5-star resort in the ultraprivate setting of a multimillion dollar superyacht.

One of the great distinctions of a yachting vacation is the chance to interact with nature from the privacy, safety, and comfort of a megayacht. You carry all of your aquatic exploration toys with you - from kayaks to snorkel gear to scuba equipment. Some of the megayachts even have small submarines for clients to explore coral reefs and observe marine life.

World Oceans Day is June 8, 2009. New charter inquiries received after May 1st and then confirmed via full payment are eligible for the donation. Charters must take place June through October, 2009.

In business for over 30 years, 1-800-YACHTCHARTER (formerly SailAway Yacht Charter Consultants, Inc.) represents a fleet of the newest and largest yachts in the world's most desirable destinations. 1-800-YACHTCHARTER

01-08-2010 om 18:28 geschreven door Brosnangirl

Tags:Oceana,pierce brosnan,keely shaye smith,charter,sail

26-07-2010
"The Greatest" video
"The Greatest" video


26-07-2010 om 19:13 geschreven door Brosnangirl

Tags:the greatest,pierce brosnan,video,shana feste,susan sarandon

Stand-up paddleboards gain popularity
Stand-up paddleboards gain popularity in Toronto
Once part of a Hawaiian surfing subculture, paddleboarding has quickly gone mainstream and is growing in popularity here.

source ; http://www.thestar.com/
"It's getting so popular. It's an easy thing to do and easy to pick up," says Mike Sandusky, founder of Surf Ontario.
"You get the feeling you're walking on water."
Originating in Hawaii decades ago, stand-up paddleboarding was designed by surf instructors to help people who could not pick up the traditional style of surfing. The boards were made thicker and wider and would-be surfers were offered paddles while standing on the boards to help them balance along waves.
Soon however, stand-up paddleboarding emerged from its surfing subculture into the mainstream with celebrities like Pierce Brosnan, Cindy Crawford and Kate Hudson taking up the sport. Its popularity has exploded within Canada in the last four years, the boards becoming a regular sight in Muskoka and along the Toronto lakeshore
26-07-2010 om 18:51 geschreven door Brosnangirl

Tags:pierce brosnan,paddleboarding,ontario,canada,sexy

24-07-2010
Disneynature "Oceans" on DVD & Blu -ray
Disneynature "Oceans" on DVD & Bluray


DISNEYNATURE: OCEANS - In celebration of World Ocean´s Day, Walt Disney Studios Home Entertainment today announces the release of "Disneynature: Oceans" as a Disney Blu-ray Combo Pack (Blu-ray + DVD) and 1-Disc DVD, October 19, 2010 and the extension of the "See 'Oceans,' Save Oceans" efforts--an initiative developed between Disneynature and The Nature Conservancy to help establish new marine protected areas.

"Disneynature Oceans" is helping to conserve more than 35,000 acres of coral reef in The Bahamas on behalf of moviegoers who went to see the film during its theatrical opening week. In continued efforts, Disneynature has committed to carry on the "See 'Oceans,' Save Oceans" initiative by contributing a portion of sales to The Nature Conservancy through Disney´s Worldwide Conservation Fund for every "Disneynature: Oceans" Blu-ray Combo Pack or DVD purchased between October 19 and 25. As one of the world´s leading conservation organizations, The Nature Conservancy is widely recognized for its efforts to protect vital marine habitats.

"Disneynature: Oceans" on Blu-ray Hi-Def will take viewers on a breathtaking and unprecedented high-definition journey to discover nature´s mysteries, showcasing creatures captured on film for the first time and state-of-the-art imagery of the colorful symphony that lives under the sea. With crystal clear picture, and theater-quality sound, "Oceans" puts audiences in the very heart of the action, racing along amid a school of traveling tuna, leaping with dolphins and swimming shoulder-to-fin with whales that will entertain kids and parents alike.

Directed by Jacques Perrin (two-time Academy Award nominee for Best Documentary, Features for "Winged Migration" in 2003; Best Picture for "Z" in 1970) and Jacques Cluzaud ("Winged Migration," "Les Ailes de la Nature"), the two filmmakers venture in, on and around our seas to discover photogenic oddities and endangered wonders. "Oceans" dives deep into the very waters that sustain all of mankind—exploring the playful splendor and the harsh reality of the weird and wonderful creatures that live within. These two directors capture mesmerizing footage using the most technologically-advanced equipment that has allowed them to bring this to true high-definition powers.

"Oceans" is narrated by Pierce Brosnan ("The Ghost Writer," "Percy Jackson and the Olympians," and "Mamma Mia") who has long been affiliated with environmental causes and campaigns, including programs such as the International Fund for Animal Welfare's "Save the Whales Again!" campaign.

About "See 'Oceans,' Save Oceans":
By purchasing a Blu-ray Combo Pack or DVD of "Disneynature: Oceans" between October 19 and 25, viewers can help conserve our world´s oceans and the species that depend on them for survival. In honor of each Blu-ray and DVD purchased during that period, Disneynature, through the Disney Worldwide Conservation Fund, will help establish new marine protected areas in The Bahamas with The Nature Conservancy, one of the largest conservation organizations in the world. In The Bahamas, The Nature Conservancy and its local partners, including the Bahamian government, are establishing a new marine protected area along the west side of Andros Island. Currently, new marine protected area boundaries are being defined that will expand the part from 300,000 acres to over 1 million acres. These areas will contain miles of vital coral reefs that provide natural habitat, nurseries and feeding grounds for hundreds of marine species. For more details on Disney´s collaboration with The Nature Conservancy, please visit: www.disney.com/oceans
24-07-2010 om 13:51 geschreven door Brosnangirl

Tags:oceans,disneynature,dvd,blu-ray,pierce brosnan,film,october

22-07-2010
Next Japanese filmstar -> Brosnan
Next Chinese filmstar -> Brosnan



source ; www.theshangaiist.com

Following in Kevin Spacey, Pierce Brosnan is now set to act in a Sino-American collaboration called Double Lives.
According to Xinhua, the film's budget is over 100 million and, besides Brosnan, will also have True Blood's Brit Morgan and Billy Zane (which, as Xinhua notes, was in Titanic).
Double Lives will be "a story about a treasure hunt while police from China and America work together to track down an international criminal. The actor said the film had comedic elements similar to Jim Carrey's style."
The film's director will be Rob Cohen, most recently known for his work on another Sino-American partnership, The Mummy: Tomb of the Dragon Emperor
Sounds like a cinematic masterpiece in the making
22-07-2010 om 00:00 geschreven door Brosnangirl

Tags:pierce brosnan,sjanghai ,china,america,double lives,actor

21-07-2010
Brosnan in Jane Goodall's documentary
Brosnan in Jane Goodall's documentary


Bavaria boards theatrical documentary about Jane Goodall, JANE'S JOURNEY featuring Angelina Jolie, Pierce Brosnan

Munich/ Toronto, September 10th, 2009. Munich based sales company Bavaria Film International has taken on the documentary feature about iconic British primatologist turned environmentalist, humanist and UN peace ambassador, Jane Goodall. Captured over the course of almost an entire year, 'Jane's Journey' is an intimate portrait of one of the most prominent and possibly most influential women of our time that has influenced opinion leaders and decision makers all over the world, from UN general secretary Kofi Anan to public figures of environmental responsibility and sustainability such as Angelina Jolie or Pierce Brosnan who will be featured in the film.
In the early 60's, Jane Goodall started out with groundbreaking behavioural studies on tribal warfare and the creation of tools amongst chimpanzee populations in "Gombe Stream National Park" in Tanzania, Africa. In the 80's, the awarded Dame of the British Empire" abandoned her career as a scientist to become a full-time activist, circling the globe 300 days a year, giving lectures and spreading her central message of hope.

Directed by Lorenz Knauer and produced by Munich Based Neos Film, 'Jane's Journey' concentrates not only on the official image and public figure but also explores the contradictions, weaknesses and neglects of the private life behind it. Aside from coverage of her still central work in the national park in Africa, her public appearances and a look at her institutional accomplishments such as the 'roots & shoots movement' for children all over the world. Shooting took place from January until September and post-production has started, with an international premiere immanent in early summer 2010.

Dr. Jane Goodall has been awarded Dame of the British Empire, UNESCO Gold Medal Award, French Legion of Honor, TIME Magazine European Heroes Award amongst others.

In German cinemas from 2nd Sept. 2010
21-07-2010 om 17:09 geschreven door Brosnangirl

Tags:Pierce Brosnan,sexy,jane goodall,documentary,angelina jolie,bavaria film,september

End commercial whaling

End commercial whaling


Statement from Official Pierce Brosnan facebook page

Pierce Brosnan I've just returned from a much-needed vacation and am happy to report that collectively we have achieved an enormous victory for whales worldwide. Concerned individuals, animal lovers, and environmental groups fought to maintain the 1982 global moratorium on commercial whaling. Against all odds, the controversial pro...posal that would have legalized whaling for Japan, Iceland and Norway was defeated. Many thanks! PB
21-07-2010 om 17:08 geschreven door Brosnangirl

Tags:pierce brosnan,commercial,whaling,end,iceland,japan

20-07-2010
Galaxy Fall/winter 2010
Galaxy Fall/winter 2010

www.galaxy.co.kr


20-07-2010 om 19:26 geschreven door Brosnangirl

Tags:galaxy,add campaign,2010,fall,winter,pierce brosnan,sexy,

"Double Lives"
Brosnan to star in Chinese movie "Double Lives"


source ; www.irishcentral.com

Irish actor Pierce Brosnan has signed up to star in the Chinese-American co-production of "Double Lives" estimated to have a budget of $100 million.
Brosnan will star alongside Billy Zane and Brit Morgan.
The director, Rob Cohen, collaborated with Jet Li in "The Mummy: Tomb of the Dragon Emperor" in 2008 which was also a Chinese-American co-production.
Although Brosnan was absent from a press conference that took place in China last week, Zane, who played Rose's fiancé Caledon 'Cal' Hockley in the "Titanic" and Morgan, who plays Debbie Pelt in "True Blood", both attended.
Brosnan sent an email apologizing for his absence and promised to take part in the filming, which begins in September.
Cohen said he plans to use a strong Chinese element to this new movie including using a lot of Chinese actors.
Zane said the movie is a story about a treasure hunt while police from China and the U.S. work together to track down an international criminal. The actor said the film had comedic elements similar to Jim Carrey's style.
It is reported the cast crew will visit some outdoor lots in Beijing, Hangzhou and Hengdian, preparing for the film's shooting
20-07-2010 om 17:33 geschreven door Brosnangirl

Tags:double lives,pierce brosnan,sexy,chines,american,us,true blood,titanic

18-07-2010
Brosnan's Eco Palace
A place to chill out...
Pierce Brosnan's £6.5m
Malibu beachfront eco palace

As James Bond he had a licence to thrill – now Pierce Brosnan has a licence to chill in this amazing £6.5 million 'eco palace'.
The newly-built mansion on the Malibu beachfront has so many solar panels that the actor will be able to heat the house, outdoor pool and guest cabana and still sell electricity back to the local grid.
All water will be recycled on site in a purpose-built plant, and there is also a waste disposal system, custom-built £250,000 energy-saving lighting and a solar-powered revolving compost heap.
18-07-2010 om 09:53 geschreven door Brosnangirl

Tags:malibu,eco palace,pierce brosnan,keely smith

16-07-2010
Malibu home for sale
16-07-2010 om 19:44 geschreven door Brosnangirl

Tags:Pierce Brosnan,home,malibu,for sale,keely,sexy

15-07-2010
Pierce Brosnan supportive


Pierce Brosnan supportive

source ; http://timesofindia.indiatimes.com

Film-maker Mohit Ramchandani has been recently in the news for having cast Pierce Brosnan and his son, Sean, in his film titled Bonded. The film follows a Mexican teenager named Jesus who, after the death of his mother, is sold by his father and smuggled into America, where he's forced to work as a bonded slave labourer in a Los Angeles sweatshop. While imprisoned there, he befriends a young woman named Elena. But when she is claimed by a sex trafficker, Jesus makes a daring escape in order to rescue her. Excerpts from an interview with Ramchandani on his film, Indian connection and more:
Could you talk about your Indian connection?
I was born in Mumbai and grew up in Hong Kong and London. I would visit India almost every summer and winter since I have a lot of family there. My parents were quite traditional and that meant my experience at home was as if I grew up in India. I'd say that my real connection to India is to the vast knowledge and wisdom about the inner arts that has come from our country. Today people are impressed by India's economy and explosion of wealth. But I am more impressed by the Bhagavad Gita, yoga and meditation.
What prompted you to join the film industry?
I had few friends while growing up and movies were a way for me to escape what I perceived to be a difficult childhood. I still remember my first experience at the movies when my parents took me to see E.T.. I was so overwhelmed by the story, the visuals and the score, I knew right then I would be part of this tradition although it wasn't until I was 14 and saw Rocky that I was sure I'd give my life to it. Rocky taught me never to give up, Braveheart taught me never to compromise on my values and The Matrix taught me that I can do anything. Film is a powerful medium that can affect global consciousness and it became obvious what I had to do. Due to the pressures of family and society, I still got my degree from The London School of Economics and worked for a year as an investment banker. The misery of that job forced me to follow through with film-making.
As an Indian, have you ever faced any sort of racial profiling in Hollywood?
No. I think that the idea of racial profiling is no longer a factor in the industry, it may have been in the past but not anymore. We live in a country where the best rapper is White (Eminem), the best golfer is an African American (Tiger Woods) and our President Barack Hussein Obama is also part-African American. The days of racial profiling are long gone (except maybe in the deep south). There is just too much money to be made these days, it's all about talent and product.
Is it true that Sean Brosnan was your friend when you grew up in London?
Yes, I've known Sean for 10 years. He's like a younger brother to me. We actually met when his brother, Christopher, invited me to Sean's 16th birthday party in London. It was me, Sean, Chris, their father and about 100 girls. I knew then that we would get along.
Though you are not willing to talk about Bonded as yet, is the film's screenplay based on true incidents?
I'd say that it was partially inspired by certain events I read about including a case, where 72 Thai immigrants were held in an apartment complex in El Monte, California. They were never allowed to leave and were forced to work 18 hours a day seven days a week for almost no money (which they could only spend inside the complex and buy items like toothpaste from their captors at exorbitant prices). This event prompted me to do some research and I found that even though California was the seventh largest economy in the world, 10 per cent of its revenue (about $25 billion) essentially comes from slave labour in the garment industry. Most of these 160,000 workers are illegal immigrants from Latin America.
What's it about Pierce Brosnan that appeals to the director in you?
Pierce is an extremely versatile and charismatic actor. He is mainly associated with the character of James Bond (I still think he is the best Bond on par with Connery) though I actually think that his best work has been in his recent dramatic performances such as The Ghost Writer and The Matador. He's also someone that everyone loves. I've never heard anyone say anything negative about Pierce. He's also one of the nicest and most professional people I have ever met. He's been supportive of my career and I am very grateful for that.
Why is it that Hollywood studios haven't yet warmed up to the idea of hiring Bollywood film-makers to direct movies for them?
I think it boils down to different sensibilities and methods of storytelling. Bollywood film-makers are exceptionally talented at what they do and the execution of their craft is flawless, however, I truly believe that the craft is very different in the US. Western cinema appeals to the whole world because it follows the principles of storytelling that are universal and uses archetypes and themes that are embedded in the collective consciousness, it is why movies like Star Wars, Titanic and Jaws transcend language barriers. Indian cinema is much more specific to the society and to the culture.
Most Indian-origin directors based abroad are keen on making films about the trials and tribulations of NRIs. Have you been fascinated with such themes or do you find them too boring?
I don't find them boring at all as being an NRI, I can relate to some degree. I just don't find the need to tell those stories, they are not the type of movies I enjoy most or am motivated to make. I'd much rather see War of the Worlds or Schindler's List than the Namesake or Bride & Prejudice. I find life and death scenarios much more appealing than melodrama. If we had a small town attacked by aliens and an NRI saved the day or if an NRI helped bridge the peace in the Middle East, I'd be fascinated by that.
Any interest in directing Hindi films?
I don't watch a lot of Hindi movies. I am still a fan of Amitabh Bachchan. I think he is currently under-utilized as an actor and the depth of his presence and talent far exceeds the type of material he is offered. I find Indian movies a little too safe and am personally not a fan of the musical unless it is imperative in telling the story. I don't think they are bad, they are just not my cup of tea as I find that even the recent wave of edgier cinema, films like Dev.D are still a little soft in the story department. Although I do love Dil Chahta Hai, Don and Rock On!! because they were produced by my cousin, Ritesh Sidhwani! I'd love to direct a Hindi film like Shekhar Kapur's Bandit Queen or Asif Kapadia's The Warrior. But I can't see myself doing a film where in the middle of an epic battle the army breaks into song and dance, not in this lifetime.
What's the perception of Indian movies like in the West? Is it still solely about films that have routine song-and-dance sequences or is there any awareness of the middle-of-the-line cinema?
Hindi movies are still seen as musical fantasy and the Western audience definitely has a hard time relating to it. Films like Black Friday are not at all on the radar. Hindi cinema will have a hard time crossing over the way Hong Kong cinema did because martial arts was always a genre in its own right. I really don't see the campy song and dance numbers breaking through, even a film like Lagaan, which was nominated for an Oscar, did very little crossover business in the States. I think the challenge for Indian film-makers will be to find a fresh and new way to tell their stories if they really want to attract a global audience.
15-07-2010 om 19:12 geschreven door Brosnangirl

Tags:pierce brosnan,sexy,bonden,sean brosnan,mumbai

14-07-2010
Save the Whales
Pierce Brosnan call to "Save the Whales"
14-07-2010 om 19:59 geschreven door Brosnangirl

Tags:save the whales,pierce brosnan,sexy

05-07-2010
L.A. animal shelter
L.A. animal shelter

exclusive interview with Mr. Pierce Brosnan


05-07-2010 om 00:00 geschreven door Brosnangirl

Tags:l.a. animal shelter,pierce brosnan,sexy,animals,dogs,st.vincent,salvation boulevard

01-07-2010
Slideshow
Slideshow


01-07-2010 om 00:00 geschreven door Brosnangirl

Tags:slideshow

25-06-2010
Brosnan Bonded
Brosnan Bonded
For the first time, former 007 star Pierce Brosnan will team up with his actor son Sean for the big screen.
Pierce, 57, will star in big-budget movie 'Bonded' alongside the 26-year-old.
The duo will play police officers in pursuit of a Mexican teenager smuggled into the US as a sweatshop worker.
Mo Ramchandani, a childhood friend of Brosnan junior, will direct the actors, who are also the executive producers of the flick.
"Pierce and Sean always said that they would find a project to work on together and this movie was seen as ideal. They have lots of screen time together, so it's going to be a very special film for both of them," the Daily Express quoted a source as telling. (ANI)
25-06-2010 om 00:00 geschreven door Brosnangirl

Tags:Brosnan,pierce,bonded,

13-06-2010
Global Green awards Gala
Global Green awards Gala
source ; www.ineedmyfix.com
Pierce Brosnan and his wife Keely Shaye Smith attend last night's Global Green USA's 14th Annual Millennium Awards held at the Fairmont Miramar Hotel in Santa Monica. The awards:
recognize and herald those whose lives and livelihood embody Global Green USA's mission of fostering a global value shift toward a sustainable and secure world.
Pierce has long been into environmental causes and recently ripped President Obama a new one with regards to the Whale slaughtering that still exists in Japan, Iceland and Norway despite his campaign promise to end it.
13-06-2010 om 00:00 geschreven door Brosnangirl

Tags:Global Green awards gala,pierce brosnan

29-05-2010
Brosnan wraps "Salvation Boulevard"
Brosnan wraps "Salvation Boulevard"
"Salvation Boulevard" is saying good-bye to metro Detroit, reports Freep.

The comedic thriller starring Pierce Brosnan of James Bond fame wrapped filming Thursday. It's expected to hit theaters next year.

The entire movie was filmed in the Detroit area, producer Cathy Schulman says. Scenes were shot in Milford, Livonia, Novi, Wixom, Brighton, Dearborn, Plymouth, Ann Arbor, Trenton and Grosse Pointe
29-05-2010 om 00:00 geschreven door Brosnangirl

Tags:salvation Boulevard,pierce brosnan

25-04-2010
Ban on whale hunting
Brosnan wants ban on whale hunting
source ; contactmusic.com
Actor-turned-environmentalist PIERCE BROSNAN is urging U.S. government officials to take a stronger stand against whale hunting in international waters.
The Irish actor has become passionate about preserving marine life since narrating new Disneynature documentary Oceans, which explores the seas and what lies beneath them.
And he's outraged after learning whale hunting has continued in Japan, Norway and Iceland despite a global whaling moratorium, which took effect in 1986.
The U.S. and other anti-whaling countries recently sought to strike a deal to create an international monitoring system to ensure a steadily-declining whale hunt.
But Brosnan wants officials to take a no-tolerance policy: "They (U.S. government) seem to be in favour of allowing Japan and Norway to go out and hunt whales again. It means they can go out there and start killing whales. It's in moratorium so it's not determined how many they can kill. Normally, there's no justification for killing these creatures. Scientifically, there's no justification. So if you want to do something about stopping the possible slaughter of whales, then you have to pick up the phone and call The White House."
And the movie star hopes his new nature film will encourage youngsters to fight to save the world's whales.
He adds, "That is why this film is so important to be seen. I think it will inspire many young people to do good things for the ocean… That is why I'm so passionate about this movie, so people can go see it and hopefully oppose this deal agreement.
"These creatures are in jeopardy once more."
25-04-2010 om 00:00 geschreven door Brosnangirl

Tags:ban,whale hunting,japan,norway,obama,pierce brosnan


| | |
| --- | --- |
| | |
Mail me!!
push button
Important Brosnan sites





De beste Filmacteurs sites op Start.be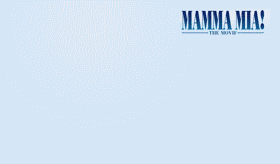 MI6.co.uk - The Home Of James Bond 007