*DVD 'I don't know how she does it' coming out soon March(BELGIUM)
*Brosnan in Steven King's "Bag of Bones"
*16th of May ; Pierce Brosnan's Birthday
*The Bald Hairdresser ;Aug 2012
*Salvation Boulevard ; june 2011
Brosnan Projects
updated soon

"Bag of Bones"
Rondvraag / Poll
You Like this new blog
Avatars
made by
Brosnangirl


Brosnan as Bond
click on poster
for more info


Irish DreamTime projects
Pierce Brosnan and Beau St. Clair formed
their Los Angeles-based production company,
Irish DreamTime, in 1996
with the goal of fostering new talent
and producing independent and studio films.

Click on poster
for more info

14-07-2010
Save the Whales
Pierce Brosnan call to "Save the Whales"
14-07-2010 om 19:59 geschreven door Brosnangirl

Tags:save the whales,pierce brosnan,sexy

05-07-2010
L.A. animal shelter
L.A. animal shelter

exclusive interview with Mr. Pierce Brosnan


05-07-2010 om 00:00 geschreven door Brosnangirl

Tags:l.a. animal shelter,pierce brosnan,sexy,animals,dogs,st.vincent,salvation boulevard

01-07-2010
Slideshow
Slideshow


01-07-2010 om 00:00 geschreven door Brosnangirl

Tags:slideshow

25-06-2010
Brosnan Bonded
Brosnan Bonded
For the first time, former 007 star Pierce Brosnan will team up with his actor son Sean for the big screen.
Pierce, 57, will star in big-budget movie 'Bonded' alongside the 26-year-old.
The duo will play police officers in pursuit of a Mexican teenager smuggled into the US as a sweatshop worker.
Mo Ramchandani, a childhood friend of Brosnan junior, will direct the actors, who are also the executive producers of the flick.
"Pierce and Sean always said that they would find a project to work on together and this movie was seen as ideal. They have lots of screen time together, so it's going to be a very special film for both of them," the Daily Express quoted a source as telling. (ANI)
25-06-2010 om 00:00 geschreven door Brosnangirl

Tags:Brosnan,pierce,bonded,

13-06-2010
Global Green awards Gala
Global Green awards Gala
source ; www.ineedmyfix.com
Pierce Brosnan and his wife Keely Shaye Smith attend last night's Global Green USA's 14th Annual Millennium Awards held at the Fairmont Miramar Hotel in Santa Monica. The awards:
recognize and herald those whose lives and livelihood embody Global Green USA's mission of fostering a global value shift toward a sustainable and secure world.
Pierce has long been into environmental causes and recently ripped President Obama a new one with regards to the Whale slaughtering that still exists in Japan, Iceland and Norway despite his campaign promise to end it.
13-06-2010 om 00:00 geschreven door Brosnangirl

Tags:Global Green awards gala,pierce brosnan

29-05-2010
Brosnan wraps "Salvation Boulevard"
Brosnan wraps "Salvation Boulevard"
"Salvation Boulevard" is saying good-bye to metro Detroit, reports Freep.

The comedic thriller starring Pierce Brosnan of James Bond fame wrapped filming Thursday. It's expected to hit theaters next year.

The entire movie was filmed in the Detroit area, producer Cathy Schulman says. Scenes were shot in Milford, Livonia, Novi, Wixom, Brighton, Dearborn, Plymouth, Ann Arbor, Trenton and Grosse Pointe
29-05-2010 om 00:00 geschreven door Brosnangirl

Tags:salvation Boulevard,pierce brosnan

25-04-2010
Ban on whale hunting
Brosnan wants ban on whale hunting
source ; contactmusic.com
Actor-turned-environmentalist PIERCE BROSNAN is urging U.S. government officials to take a stronger stand against whale hunting in international waters.
The Irish actor has become passionate about preserving marine life since narrating new Disneynature documentary Oceans, which explores the seas and what lies beneath them.
And he's outraged after learning whale hunting has continued in Japan, Norway and Iceland despite a global whaling moratorium, which took effect in 1986.
The U.S. and other anti-whaling countries recently sought to strike a deal to create an international monitoring system to ensure a steadily-declining whale hunt.
But Brosnan wants officials to take a no-tolerance policy: "They (U.S. government) seem to be in favour of allowing Japan and Norway to go out and hunt whales again. It means they can go out there and start killing whales. It's in moratorium so it's not determined how many they can kill. Normally, there's no justification for killing these creatures. Scientifically, there's no justification. So if you want to do something about stopping the possible slaughter of whales, then you have to pick up the phone and call The White House."
And the movie star hopes his new nature film will encourage youngsters to fight to save the world's whales.
He adds, "That is why this film is so important to be seen. I think it will inspire many young people to do good things for the ocean… That is why I'm so passionate about this movie, so people can go see it and hopefully oppose this deal agreement.
"These creatures are in jeopardy once more."
25-04-2010 om 00:00 geschreven door Brosnangirl

Tags:ban,whale hunting,japan,norway,obama,pierce brosnan

22-04-2010
Official newsletter March 2011 (no new newsletter since March2011)
Official newsletter
"Piercebrosnan.com" March 2011
source : www.piercebrosnan.com

March 17th, 2011

Dear Friends,

Happy St. Patrick's Day!

Please join me tonight in raising a glass of good cheer to all our Irish brothers and sisters! I will be spending an enchanting evening filled with music, song, dance and poetry readings at Royce Hall with my fellow countrymen and conductor /composer Eimear Noon. Yours truly will be reading W.B. Yeat's, Easter 1916.

I have just returned home after completing principal photography on "I Don't Know How She Does It" in New York City with the lovely and incomparable Sara Jessica Parker. Based on Allison Pearson's bestselling book and directed by Douglas McGrath, the talented cast of this romantic comedy also includes Greg Kinnear, Olivia Munn and Kelsey Grammer.

I was also in Ireland recently to introduce Her Excellency Mary McAleese at the Irish Film and Television Awards (where I happily collected an award for Best Supporting Actor for "The Ghostwriter"). I then had the privilege of speaking to a group of Irish film students associated with Cinemagic (a Belfast-based organization) at Pepperdine University. It is inspiring to watch the next generation of artists come up through the ranks.

Next up, I will be working in Italy on a film tentatively titled "All You Need Is Love," with Susan Bier who won an Oscar this year for the Best Foreign Language Film, "In a Better World." This delightful love story mixes the lighthearted with serious and humorous and begins production on the Almalfi coast this spring. I encourage you check out Susan's movies, including "After the Wedding" and "Open Hearts" to name a few.

This summer look for "Salvation Boulevard" in theatres near you. Based on a novel of the same name, Salvation Boulevard written by Larry Beinhart and directed by George Radliff, follows a former Deadhead-turned-born-again-Christian who finds himself on the run from fundamentalist members of his mega church who will do anything to protect their larger than life pastor (yours truly). Greg Kinnear, Ed Harris, Marisa Tomei, Sam Elliot, Jim Gaffigan, and Jennifer Connolly contributed to this hilarious all-star cast.

I am deeply saddened and distressed by the tragedy, loss of life, suffering and hardship that has befallen Japan. There are no words to adequately express my feelings of sorrow. Life turns in a moment and always reminds us what a gift each day truly is. My thoughts and prayers are with our Japanese friends at this difficult time.

Love and only love,


22-04-2010 om 00:00 geschreven door Brosnangirl

Tags:newsletter,april,pierce brosnan.com,brosnangirl

18-04-2010
Interview Brosnan @ redcarpet
Interview Brosnan @ redcarpet "Oceans"
OBJECT width=640 height=385>
18-04-2010 om 00:00 geschreven door Brosnangirl

Tags:redcarpet,oceans,pierce brosnan

Brosnan @ Blue carpet
Brosnan @ blue carpet première "Oceans"
18-04-2010 om 00:00 geschreven door Brosnangirl

Tags:pierce brosnan,blue carpet

17-04-2010
Percy Jackson "Blu-ray"
Percy Jackson and the Olympians: Lightning Thief Strikes on
DVD and Blu-ray on June 22nd
17-04-2010 om 00:00 geschreven door Brosnangirl

Tags:Blu ray,percy jackson,sexy,pierce brosnan

Diego Della Valle's Celebration
Keely and Pierce Brosnan poses for a picture at Diego Della Valle's Celebration of Tod's Boutique and MOCA's Jeffrey Deitch on April 15, 2010 in Beverly Hills, California.
17-04-2010 om 00:00 geschreven door Brosnangirl

Tags:Pierce Brosnan,keely,Diego Della Valle's Celebration,sexy

16-04-2010
family makes my succes meaningfull
Brosnan ;
" Family makes my succes meaningfull
source: http://www.musicrooms.net/
The 56-year-old actor has three biological and two adopted children with his late wife Cassandra Harris and current wife Keely Shaye Smith. Despite all the success he has had in his acting career, which has included a stint as legendary British spy James Bond, Pierce insists he is a "family man" at heart.

"There are many things I'm thankful for," he said. "I'm a family man within this crazy, egotistical profession and it's my sanctuary. It makes what I do all the more meaningful."

Pierce's first wife Cassandra died of ovarian cancer in 1991. They raised three children, Charlotte, 38, Christopher, 37, and Sean, 26, together.

The actor married Keely in 2001, and the pair have two sons, Dylan, 13, and seven-year-old Paris.

Pierce says he is in a very "happy" place in his personal and professional lives at the moment, and hopes his luck continues into the future.

"I've been blessed to be able to afford the good things of life," he told British newspaper The Daily Mirror. "I don't know if it would have happened if I hadn't had Bond in my career. I'm in a good place creatively. It's a fertile time... finding parts, acting, testing myself in roles and shaking up what went before."
16-04-2010 om 00:00 geschreven door Brosnangirl

Tags:family ,keely,pierce brosnan,sexy

Brosnan @ Sunset towers
Brosnan @ Sunset towers "Hollywood"
16-04-2010 om 00:00 geschreven door Brosnangirl

Tags:Pierce brosnan,sunset towers,hollywood,sexy

06-04-2010
Thomas Crown on blu-ray
"The Thomas crown affair"
On blu-ray today!
6th of April 2010
06-04-2010 om 00:00 geschreven door Brosnangirl

Tags:thomas crown,blu ray,pierce brosnan,rene russo

21-03-2010
Genesis awards 2010
Genesisawards 2010
Every year, The Genesis Awards pays tribute to the major news and entertainment media for producing outstanding works that raise public awareness of animal issues. The 24th annual Genesis Awards was Saturday, March 20, 2010 at The Beverly Hilton in Beverly Hills, Calif.
more pics @
http://piercebrosnan.bbforum.be
21-03-2010 om 00:00 geschreven door Brosnangirl

Tags:Genesis awards,pierce brosnan,keely,sexy

16-03-2010
Visionlab commercial 2010
Visionlab 2010 commercial
Commercial
16-03-2010 om 00:00 geschreven door Brosnangirl

Tags:commercial,visionlab , 2010,pierce brosnan

07-03-2010
Independant spirit awards 2010
Independent Spirit Awards
Pierce Brosnan and Keely Shaye Smit. The 25th Film Independent Spirit awards held at the Nokia L.A. Live. Los Angeles, California
more pics @
http://piercebrosnan.bbforum.be
07-03-2010 om 00:00 geschreven door Brosnangirl

Tags:Independent spirit awards,pierce brosnan ,sexy

Mail me!!
push button
Important Brosnan sites





De beste Filmacteurs sites op Start.be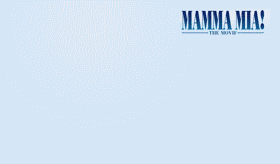 MI6.co.uk - The Home Of James Bond 007