Das Gästebuch wird auf Anregungen der Zuchtrichter gesperrt.
Bloggen.be/hd ist NICHT verantwortlich für Einträge im Gästebuch! IP-Adressen der Schreiber werden ggf. den Behörden zugeleitet!
Mailen Sie uns!
Schreiben Sie uns. Wir freuen uns auf jegliche Reaktion.
| | |
| --- | --- |
| Hüftgelenksdysplasie und Ethics beim DSH | |

Sie möchten einen niedlichen Deutschen Schäferhund kaufen?
Überlegen Sie sich das bitte gut, Sie wissen nicht was auf Sie zukommt!
05-05-2013
Letter from Ulli Dresbach to President GSDFEDSA
Dear Mr. Kraayenburg,
as I can see clearly that there is no reasoning with you, I will rest my correspondence with you. But, it would not be me, if I would not lay out my thoughts a last time.
You are right - the problems should be dealt with inside the SV!
This was tried numerous times - over & over again! In writing, in personal dialog... It was made clear, that this is NOT about destroying the SV - it was, and still is, about enforcing the existing regulations and to STOP the corruption and the wrongdoings!
Enlighten me - what else can be done to change the SV, than what has been already tried?? If you have an idea, you are more than welcome to share it with us - maybe we can figure out a different approach... (It was tried on direct dialog - then came the Rechtsamt - and then, after all that failed - came publicity on a larger scale.)
You said, you have not a problem with people making money - I don't have a problem with that either!! Where I do have a problem, is, when it is against our regulations! Nothing against selling a dog, but when it becomes a business, and the life of these people is based on the income out of that business, then it is clearly against our rules & regulations. That is exactly the point where it gets nasty too - these people start to need the income out of the dog business, and if you cannot achieve that in an ethical manner - that's when corruption starts! And that needs to stop.
Let me ask you something:
Do you know Mr. Demeyere personally? What information do you have to call him a criminal? Do you know his personal work record so well, that it gives you the right to slander him? Calling him a loser?? If you can put something of evidence to that, share it with me, please.
Let me get this straight:
Mr. Meyer was at trial at least 2 times, was convicted 2 times, in the last trial he even committed to everything that he was tried for, he even paid a large sum to stop some tax trial against him... Do you also call him a fraud?
But yet, you still talk about a vendetta based on rumors... A man that travels around the globe, playing Mr. Integrity himself, but on the other hand betrayed social security!! Taking money away from people that hardly know how to feed their family, while he gets offered another Martini in Business Class! I guess you are right - what a Man!!
And on the other hand - you call a man a loser, a crook, a mud-thrower, and all that man does is asking to stick to the rules & regulations of a club, he is a listed member of!! A Man without a criminal record - without numerous court dates over the last 10 years!!
You call rubbish, what you don't like to hear - that is a hard task to convince someone like that!
You state that slander & defamation is a criminal offence in most countries - are you not doing the very same thing? Calling the cattle black?? You call Mr. Demeyere a fraud and coward? How come? He shows more balls than most of us!! How can he be a coward? A coward would be someone hiding, acting from somewhere in the dark - that's not him! A fraud? Because he puts a name and face to the offenders??
I can assure you of one thing - we are all shivering, because we are so scared about how you are going to deal with us!
Sincerely
Ulli Dresbach
05-05-2013 om 16:48 geschreven door Jantie
03-05-2013
Bedrohungen werden ernst genommen und gehen zum Staatsanwalt
Van: Jan Demeyere [mailto:j.demeyere@skynet.be]
Verzonden: vrijdag 3 mei 2013 11:22
Aan: 'poststelle@staheidelberg.justiz.bwl.de'; 'Fabian.Ruhnau@StA-Kassel.Justiz.Hessen.de'
CC: 'Müller, Rudolf (FA-5381, STEUFAST)'; 'Hans Mosser'; 'declercq.y@fci.be'
Onderwerp: Anzeige wegen Bedrohungen

Zu Händen von Herrn Staatsanwalt Dr. Konrad

Zu Händen von Herrn Staatsanwalt Fabian Ruhnau

An die Staatsanwälte:

Herr StA Dokter Konrad

Staatsanwaltschaft Heidelberg

Kurfürsten-Anlage 15

69115 Heidelberg

Herr StA Fabian Ruhnau

Staatsanwaltschaft Kassel

Frankfurter Straße 9

34117 Kassel

ANZEIGE: gegen den Präsidenten des Südafrikanischen Schäferhundverbandes GSDFEDSA

(German Shepherd Dog Federation of South-Africa): Frikkie van Kraayenburg

Wegen Bedrohung

Sehr geehrte Herren Staatsanwälte,

Wenn man die Machenschaften von Leuten die mit Hundehandel groß Geld verdienen angreift, so wird man bedroht, eingeschüchtert und mit Verfahren überhäuft. Man will die Geschäfte schützen, mögliche Gefahrenquellen aus dem Weg räumen.

Der Präsident des Schäferhundverbandes in Süd-Afrika, Frikkie van Kraayenburg, mit den Webseiten: http://www.grehenheim.co.za/ schreibt in der Korrespondenz mit einem SV-Mitglied, Ulli Dresbach, mit Kopien an mich, nachdem er zur Rede gestellt und gefragt wird, weshalb er ein wegen Sozialbetrug und Steuerhinterziehung verurteilter SV-Bundeszuchtwart/SV-Zuchtrichter (Reinhardt Meyer) zu sich einladen würde für die nationale Siegerschau in Südafrika, buchstäblich folgendes (wir bieten Ihnen die Übersetzung an):

"Üble Nachrede und Verleumdung ist in den meisten Ländern eine Straftat. Das macht Demeyere zu einem Straftäter, wer im Glashaus sitzt, sollte nicht mit Steinen werfen.

Ich werde Demeyere nicht wie die anderen einfach damit wegkommen lassen wenn er versucht unsere Organisation zu diskreditieren. Er hat mich zu einem Feind gemacht und ich habe einige Überraschungen für ihn die ihm nicht gefallen werden.

Jetzt werde ich mich auf unsere Zuchtschau konzentrieren. Mit Demeyere werde ich in den nächsten Wochen fertig."

Diese Androhung möchte ich Ihnen sofort zukommen lassen. Sie ist enthalten in dem Schriftverkehr in Beilage. Lesen Sie die Briefe in der Reihenfolge bitte von unten nach oben. Ich kann Ihnen versichern, dass in dem Sumpf in dem mittlerweile der SV und der WUSV bzw. einige seiner Vertreter geraten sind, in der Vergangenheit schon Leute angegriffen und (wertvolle) Hunde getötet/vergiftet wurden. Deshalb sollte man diese Drohung ernst nehmen. Es lassen sich die Leute ihre Geschäfte nicht so ohne weiteres zerstören. Welche "Überraschungen die mir nicht gefallen werden" er denn wohl für meine Wenigkeit hat oder wie er "in den nächsten Wochen mit mir fertig wird" kann ich nicht beurteilen, allerdings dürfte klar sein, dass hier keine Freundlichkeiten auf mich zukommen werden.

Ich möchte nicht eines Tages tot aufgefunden werden weil die Behörden die Gefahr nicht rechtzeitig erkannt haben, deshalb möchte ich rechtzeitig Hilfe ersuchen gegen mögliche Gewalt.

Hochachtungsvoll,

Jan Demeyere, B-8570 Vichte


www.bloggen.be/hd



Van:

president@gsdfederation.co.za [mailto:president@gsdfederation.co.za]


Verzonden: vrijdag 3 mei 2013 0:07
Aan: 'Ulrich Dresbach'
CC: j.demeyere@skynet.be
Onderwerp: RE: RE: RE: Mr. Mayer

Dear Mr Dresbach,

I have carefully read your e-mail. I simply cannot agree with you as your plan only destroys, it does not build. Yes, there are problems, but deal with them from inside, not in public. This is the sporting code all over the world.

I do not make money out of dogs. For me it is only a hobby. However, I see no problem with people making money. Over the years it is the big breeders who have carried and built the SV.

Today we started our show. Mr Meyer was clearly well accepted by our members in spite of Demeyere's attempts at mud-throwing and we have a record entry. It was unbelievable how much support was expressed to him against Demeyere. He fools himself if he thinks people respect him for what he writes. Everyone I spoke to sees him as an embittered and destructive mud-thrower and a looser how has never been successful at anything other than his mud-throwing.

Personally I cannot have respect for him. Up to now I have never cared much about the rubbish he writes, but now I have personal first-hand experience of how he publishes lies about someone, in this case me. Demeyere has now removed some of our correspondence, probably because it does not suit him. Thus, besides misleading his readership by only selecting what he want people to read, he is in addition to being a fraud, also a coward.

I have known Reinhardt Meyer for many years and he has judged in South Africa at least 15 time, 6 times our National Show. I know that this vendetta of Mr Demeyere, yes it is a vendetta, is based on a lot of rumour and untruths. It has to stop. For whatever is said about him and whatever he may have done, he is 1,000 times the man Demeyere is.

Slander and defamation is a criminal offence in most countries. That makes Demeyere a criminal, the pot that is calling the kettle black.

Unlike everybody else I will not let Demeyere get away with trying to discredit our organisation. He has made an enemy out of me and I have a few surprises for him that he is not going to like.

Now I will concentrate on our show. Demeyere I will deal with in the weeks to come.

Yours sincerely,

Frikkie van Kraayenbur
03-05-2013 om 11:32 geschreven door Jantie
Eine Stimme aus dem Bauch des SV konfrontiert Frikkie van Kraayenburg
Van: Ulrich Dresbach [mailto:threedresbachs@web.de]
Verzonden: donderdag 2 mei 2013 15:14
Aan: president@gsdfederation.co.za
CC: j.demeyere@skynet.be
Onderwerp: Aw: RE: RE: Mr. Meyer
Dear Mr. Kraayenburg,
I do not want to miss out to thank you for your quick response. And your explanation of how you, and a few others, started out, surely helps me to understand why you react the way you do. You and the others do have my respect to start from scratch - that alone is a task that holds quite a lot of surprises for you!
Just to give you a little insight, regards my person: my Grandfather used to breed - I grew up around GSD's. I cannot picture my life without these magnificent animals. A couple of years ago I started breeding, just 1, I believe 1 year I had 2 litters. I only made it to "E" in breeding, but I sure hope to pursue my wonderful hobby in the future. I was also breed warden in a local club, so yes, I can see and understand your frustration.
Frikkie, you are absolutely right - the SV will only survive if it stays strong! Declining membership numbers over the last years... Frustration among the members... So why is this like that? I will not answer that. But I will comment on something else: Mr. Demeyere has indeed earned my respect! Why? He presented, for instance, the Decknachrichten in a totally different way! He proved, beyond any reasonable doubt, what was known to any longtime SV member:
A few made a lucrative business out of our dogs!
And we are not talking about, selling once in a while a dog, we are talking making millions of $$ over the years! Pumping out puppies, selling dog food...
Actually, I am a little ashamed about myself... I had the very same numbers in front of my own eyes for years, I just didn't see the forest, because of all these trees!!
And the absolute best part for these few involved is: These are the ones who judge the dogs!
I know you are aware of the problem - these people will not step back! How could they? The income of their dog dealings, certainly create to some extent the possibility to live a decent life. Who, in his right mind, would give that up lightly??
Look at all what happened in the past years?
Team Marlboro
Schneider / Kartheiser /…
Contracts, that are so unethical, that it took me days to really understand what I was reading...
Kao... When you visit a show, as a visitor with no official business, are you allowed in the ring, to chitchat with the BZW?
Dogs with good hips placed on the table for dogs with bad hips...
Exams, that never took place...
(And these are NOT rumors, these are proven facts...)
All this was done by a few people, the "inner circle" - not by Jan!
He is just the one delivering the message!!
Frikkie, do you really believe that people are upset about Jan? No, they are upset about what is done to them in shows, what these people are doing to our beloved breed! They are upset, that this SV has the balls to try to throw out a member, who demands that the regulations are followed! And they are upset that the ones creating and committing all these wrongdoings are not being tried... These things were brought to the attention of the SV years ago, but nothing happened! Ever asked yourself, why? Easy, the very same people are the ones who decide among themselves what to follow through!! That is, what makes the people angry!
Many members asked the SV, how much money for instance are laid aside for pension funds, and how much is spend for whom?? The members never received an answer...
And yet, a Mr. Meyer flies to SA... a convicted social betrayer! In the name of the SV! Hey, I am part of this SV, certainly not in my name!
The Vorstand has made known in public that they urged Mr. Meyer to give up on judging, but yet give their permission to judge in SA? This is just not right.
After all, that is not what our founder had in mind - is it? Our regulations (statutes) state clearly: NO COMMERCE!
You want to be a judge - NO SELLING DOGFOOD - NO SELLING DOGS ON A LARGER SCALE!
If you are a judge, and are convicted by a legal court - STEP BACK, THE REGULATIONS STATE THAT, AND YOUR OWN ETHICS SHOULD TELL YOU THAT!
Mr. Meyer once gave an interview on national broadcast TV:"... All the allegations, and court dates about me are NOT true!"
And yet, he was convicted... This is why I warned you! And Frikkie, Mr. Meyer himself accepted the court ruling - so there will be no appeal! Nope, he himself committed his wrongdoing!!
And, once more, I am far away from telling you or your organization, what to do. You will take the road you find appropriate, no matter what I tell you.
And yes, it is your right & your duty to protect, what you and others have build over decades.
But, think about it: Do you want to be remembered as the President who allowed a convicted offender to judge your most prestigious show?
Can you imagine, what people might say? Oh, yeah right, Frikkies dogs are simply the best, because he is good friend with this convict? Your dogs might very well be the very best ones, but…
Do you really believe that this will go by unseen? It will be known around the globe...
Now, this was long from my side as well!
Yours sincerely
Ulli Dresbach
03-05-2013 om 10:21 geschreven door Jantie
02-05-2013
Der Bundespräsident Joachim Gauck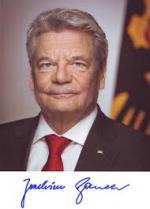 Surely the words of Germany's President Joachim Gauck will outweigh the poor argumentation of Frikkie van Kraayenburg.
Sicherlich werden die Worte des Bundespräsidenten Joachim Gauck die armseelige Begründung des Frikkie van Kraayenburg übertreffen.
Lesen Sie hier: http://www.t-online.de/nachrichten/deutschland/id_63198774/gauck-steuerhinterzieher-verhalten-sich-asozial-.html
In das heutige Klima einen Mann wie Reinhardt Meyer an die Spitze einer Landesgruppe zu dulden oder gar im Verein zu behalten und als Botschafter des SV/der WUSV den Verein auf weltweiter Ebene vertreten zu lassen ist ein Verbrechen an alle ehrlichen Vereinsmitgliedern.

"Wer Steuern hinterzieht, verhält sich verantwortungslos oder gar asozial", sagte Gauck dem "Stern". Gauck hält grundsätzlich eine Strafverschärfung für Steuervergehen für überlegenswert.

Der SV ist gut beraten dem Herrn Reinhardt Meyer endlich zur Verantwortung zu ziehen.
02-05-2013 om 10:48 geschreven door Jantie
Werdegang Reinhardt Meyer, by Dietmar Mahler
Amtsträger, und dazu gehören selbstverständlich alle SV-Zuchtrichter sowie alle Leistungsrichter, wie auch LG-Zuchwarte z.B., müssen alle mit gutem Beispiel vorangehen. Sie haben eine ausgesprochene Vorbildfunktion. Diese ethische Voraussetzung wurde deshalb auch ganz konkret und ausdrücklich in unsere Vereinsstatuten festgehalten.
Es ist völlig unakzeptabel, dass Landesgruppenzuchtwarte und SV-Zuchtrichter, geschweige denn Bundeszuchtwarte (und das sogar als Vorstandmitglied!!) diese ethische und unabdingbare Voraussetzung aushöhlen oder außer Kraft setzen dürfen, und sich ungestraft der Sozialbetrug und der Steuerhinterziehung schuldig machen können, ohne dafür sofort zur Rechenschaft gezogen zu werden.
Reinhardt Meyer darf Sozialbetrug begehen, Steuer hinterziehen, sich der Hundehandel schuldig machen und ganz im Schosse des SV, quasi als sein höchster Vertreter, auf Safari in Südafrika reisen und danach die Hunde bei der dortigen Siegerschau richten. Unser Vorstand schaut weg in die andere Richtung und hofft, dass FCI und VDH wegschauen. Gegen Meyer müssen sie auf jeden Fall nach wie vor den Kürzeren ziehen.
Bei der Initiativgruppe SV wurde eine Zusammenfassung des Falles Meyer angeboten. Wir freuen uns sehr sie an dieser Stelle wiedergeben zu dürfen, haben sie auch kurz auf English übersetzt.
(English translation at the bottom.)
Eine Zusammenfassung zum Werdegang des ehemaligen BZW Reinhardt Meyer, durch Dietmar Mahler
(Lochbornweg 28, 34582 Borken, Wurftag 23.03.1947)
Donnerstag, den 02. Mai 2013 um 13:16 Uhr
Chronologie
2003 Einleitung Ermittlungsverfahren gegen R.M. wegen Betrug (Erschleichung von Sozialleistungen) und Steuerhinterziehung (Nichtangabe von Einnahmen aus Hundegeschäften beim Finanzamt) Staatsanwaltschaft Kassel, Az.: 270 Cs 5610 Js 13220/03.
2004 Sozialgerichtliches Verfahren auf Erstattung zu Unrecht erlangter Arbeitslosenhilfezahlungen (Zeitraum 2002 – 2004).
2007 Hammer Protokoll, mehrere SV-Mitglieder belegen dem Vorstand des SV e.V., dass der R.M. als Vermittler tätig ist, dass er sich Platzierungen auf der BSZS bezahlen lässt. Konsequenzen seitens des SV erfolgen nicht.
Nicht bekannt SV-Richter H.-P. Fetten zeigt R.M. wegen Hundehandel an und legt 20 Belege für den Versand von Hunden ins Ausland vor. Der SV lehnt ein Verfahren mit der Begründung ab, dass die Hunde auch zu Ausbildungszwecken ins Ausland verbracht worden sein können.
2009 Das Verbandsgericht Ost verfügt gem. § 10 Abs. 6 der RVO das sofortige Ruhen aller Ämter des R.M. im Zusammenhang mit zwei gegen ihn eröffneten Verbandsgerichtsverfahren. Das Bundesgericht hebt diesen Beschluss auf.
2011 Finanzgerichtliche Verfahren auf Nachzahlung von Umsatz- und Einkommenssteuer deren Höhe ca. 800.000,00 € beträgt (für den Zeitraum 2000 – 2006).
08.12.2011 SV-Mitglied Yamada zeigt BZW bei der Staatsanwaltschaft Kassel (Az.: 5610 Js 48008/11) wegen wiederholter versuchter Steuerhinterziehung an (Bestätigung niedrigerer Kaufpreise als tatsächlich gezahlt wurden zum Zweck der Vorlage beim Finanzamt).
Februar 2012 Anzeige des BZW durch das SV-Mitglied Yukio Yamada wegen versuchter Steuerhinterziehung beim SV e.V.
Mai 2012 SV-Mitglied Jan Demeyere zeigt R.M. beim SV an wegen mehrfachen Verstosses gegen die Rechts- und Verfahrensordnung und die Richterordnung. Das Verfahren wurde laut Rechtsamt an den Richterehrenrat abgegeben.
August 2012 Der SV-Bundesvorstand beschließt, R. M. aller seiner Ämter vorläufig zu entheben wenn er nicht freigesprochen wird. Trotzdem diese Bedingung eingetreten ist, wurde der Beschluss bis heute nicht vollzogen.
24.08.2012 Nach 9 Jahren Ermittlung folgt die Verurteilung des Bundeszuchtwartes durch das Amtsgericht Kassel wegen Betrug zu einer Geldstrafe (90 Tagessätze à 50,00 €) und Einstellung einer weiteren Anklage wegen Steuerhinterziehung gegen Zahlung eines Betrages in Höhe von 25.000,00 € durch den Bundeszuchtwart.
02.09.2012 Rede des Präsidenten des SV e.V. auf der Bundessiegerzuchtschau in Ulm 2012. Auszug: "Im Juli 2010 und im Juli 2012 hatte ich den Vereinszuchtwart gebeten, sein Amt ruhen zu lassen. Hierzu fand er sich, mit Hinweis auf einen Freispruch bzw. eine Einstellung der laufenden Verfahren nicht bereit. Das jetzt anstehende Verfahren wird durch die SV-Gerichtsbarkeit abgewickelt werden."
Oktober 2012 Abschluss des weiteren Strafverfahrens wegen Steuerhinterziehung (Anzeige des SV-Mitglied Yukio Yamada), Ergebnis nicht bekannt.
27.02. 2013 Weitere Anzeige des R.M. durch SV-Mitglied Dietmar Mahler wegen strafrechtlicher Verfahren, wegen Verstoß gegen die Satzungen und Ordnungen des SV e.V. (Hundevermittlung und –geschäfte).
18.04.2013 Richterehrenrat kündigt die Ablehnung einer Verfahrenseinleitung mangels konkreter Vorwürfe an. Er negiert den Ausgang des Strafverfahrens vor dem AG Kassel und verlangt genaue Angaben bezüglich des Vorwurfs des Hundehandels.
27.04.2013 Dietmar Mahler ergänzt die Anzeige mit Angabe detaillierter Vorwürfe und Zeugenbenennung und konkretem Hinweis, dass allein der Ausgang des Strafverfahrens ausreichend ist um eine Verletzung der in der Richterordnung normierten Pflichten zu bejahen.
(Ausführlichere Dokumentation der Anzeige unseres Mitgliedes Dietmar Mahler unter SV-Post im Mitgliederbereich.)
What follows is a rough and fast translation, just to allow our English-speaking friends to understand more or less what is going on.
A summary of the career of the former BZW (national breed warden) Reinhardt Meyer
(Lochbornweg 28, 34582 Borken, Born: 23.03.1947)
Thursday, May 2nd 2013
Chronology
2003 Initiation of criminal investigation proceedings against R.M. for defrauding (subreption of social welfare benefits) and tax evasion (withholding revenues made in dog sales and other dog dealing businesses from the tax authorities) at the Staatsanwaltschaft (District Attorney's Office) in Kassel, Az.: 270 Cs 5610 Js 13220/03.
2004 Proceedings for reimbursement/refunding of the unlawfully attained unemployment and social assistance (timeframe 2002 – 2004).
2007 Protocol of Hamm: different SV-members bring evidence towards the Board of Directors of the SV e.V., that R.M. has been a broker and that he has made people pay for placements at the BSZS (Bundessiegerzuchtschau). That did not result in consequences on the part of the SV.
Unknown date SV-Judge H.-P. Fetten files a complaint against R.M. for dog trading and produces 20 pieces of evidence for deliveries of dogs abroad. The SV rejects any procedures on the grounds that there is a possibility the dogs could have been sent abroad for training purposes.
2009 The Verbandsgericht Ost (Association Court East) commands according to §10 Paragraph 6. of the RVO (Legal System & Code of Procedure) to immediately hold in abeyance all offices of R.M. related to two different legal proceedings opened against him. The Bundesgericht (Federal Court) of the SV overrules this decision.
2011 Fiscal proceedings for the payment of tax arrears (sales taxes as well as personal income taxes) amounting to a sum of approximately 800.000,00 € (for the timeframe 2000 – 2006).
08.12.2011 SV-Member Yamada files a complaint against the BZW (national breed warden) with the Staatsanwaltschaft (District Attorney's Office) in Kassel (Az.: 5610 Js 48008/11) because of repeated attempted tax evasions (different confirmations of lower purchase prices than eventually paid were requested from the customers in order to fool the tax authorities).
Februar 2012 SV-Member Yukio Yamada files a complaint against the BZW within the SV e.V. for attempted tax evasion.
Mai 2012 SV-Member Jan Demeyere files a complaint against R.M. within the SV because of multiple violations against the Rechts- und Verfahrensordnung (Legal System & Code of Procedure) and the Richterordnung (Judging Regulations). According to the Rechtsamt (Legal Department) the matter was handed over to the Richterehrenrat (Honorary Council of Judges, whatever that means).
August 2012 The SV-Federal Board of Directors concludes that R.M. will be discharged temporarily from all of his offices when he is not acquitted in court from all charges. Although this stipulation occurred (and R.M. was found guilty as charged), one has subsequently not respected the initial conclusion.
24.08.2012 After 9 years of investigation comes the conviction of the BZW (national breed warden) by the Amtsgericht (District Court) of Kassel for fraud with a punitive fine (90 times daily fine in lieu of jail time at 50,00 €) and abandonment of action for the further charges for tax evasion against payment of a sum of 25.000,00 € by the BZW (national breed warden).
02.09.2012 Speech by the President of the SV e.V. at the Bundessiegerzuchtschau (National Sieger Show) in Ulm 2012: statement: "In Juli 2010 and in Juli 2012 I had asked the National Breed Warden to step back from his office. He was not ready to do so and referred to his future acquittal or respectively a suspension of the current procedures. The now following procedures will be processed by the SV-jurisdiction."
October 2012 Termination of further criminal procedures in regard to the tax evasion (report of SV-member Yukio Yamada), outcome unknown.
27.02. 2013 Another complaint against R.M. was filed by SV-member Dietmar Mahler asking for legal proceedings in regard to different offences against the statutes and regulations of the SV e.V. (brokering of dogs und related businesses).
18.04.2013 The Richterehrenrat (Honorary Council of Judges) announces the rejection of any proceedings because lack of specific evidence. The Council fully denies/dismisses the outcome of the criminal procedure by the Amtsgericht (District Court) in Kassel and requests specific proof in regard to the accusation of dog brokering.
27.04.2013 Dietmar Mahler completes his complaint with a statement of the detailed accusations as well as a list of witnesses and he adds in concrete terms, that the outcome of the criminal procedures alone is sufficient to confirm the violation of the duties as they were specified within the Richterordnung (Judges Regulations).
(More detailed documentation of the complaint made by our member Dietmar Mahler under "SV-Post" in the "Mitgliederbereich" (member area).)
02-05-2013 om 00:00 geschreven door Jantie
01-05-2013
Mehr Post aus Südafrika
Eine weitere Zuschrift von Frikkie van Kraayenburg

Van:

president@gsdfederation.co.za [mailto:president@gsdfederation.co.za]


Verzonden: woensdag 1 mei 2013 9:47
Aan: 'Jan Demeyere'
CC: 'Ulli Dresbach'
Onderwerp: RE: Sieger Show 2013 in South-Africa and its Judges

I have now had your contributions translated, as well as that of your anonymous "report" writer who claims to be a member of the GSD Federation of SA, and whom you so "applaud" and can now comment as follows:

These writings (both yours and his) are full of outright lies, half-truths, misconstructions and lack of knowledge. In short, fraudulent and defamatory. These, at least in my country, are criminal offences. You are therefore no better than some of the worst people you attack. In short: "The pot calling the kettle black". If you were in my country and not hiding away in Belgium, I would lay criminal charges against you for the lies you write and publish.

I also note you did not have the courage to publish my e-mail to your friend and supporter Mr Ulli Dresbach that I forwarded to you yesterday.

I think you are just jealous of others more successful than yourself. As I wrote to Mr Dresbach, you need to earn respect, which you do by being successful in your own right. You could serve our hobby better to make it grow like it is growing in my country. You do this by focusing on the positive, and not throwing mud in public or by e-mail. Problems should be sorted out in private, not in public.

In conclusion, thank you for publishing the link to my private website. The result has been many more visitors and also pledges of support.

Yours sincerely,

Frikkie van Kraayenburg
01-05-2013 om 11:32 geschreven door Jantie
Schriftverkehr
Und Sportsfreund Ulli Dresbach schickte schon seine Reaktion raus:

Van: Ulrich Dresbach [mailto:threedresbachs@web.de]
Verzonden: woensdag 1 mei 2013 12:00
Aan: president@gsdfederation.co.za
CC: j.demeyere@skynet.be
Onderwerp: Aw: RE: Mr. Meyer
Dear Mr. Kraayenburg,
first I would like to thank you for your trouble - English is not my first language either, so yes, to write you also takes some time & effort on my side as well.
I am sorry, that you seem to believe that I would resort to your person as an "Idiot" - Mr. Kraayenburg, I am truly far away from that. I will argue with you, but you will never find me being disrespectful towards you - and I demand the same from you.
Nor I nor Mr. Demeyere are wanting to sit court over Mr. Meyer - all we ask is, that the existing statutes and regulations of the SV are implemented. And that to ALL members - regardless of what they may or may not have done in the past.
Fact is that Mr. Meyer was tried at court and was convicted of different crimes. Whether Mr. Demeyere, nor me, have anything to do with this fact. We did not file charges. He ended in front of the court, because HE did wrong and received what was due to him.
Now, as an informed member of the WUSV, and on top being a member of the Central Commission, it should be known to you, that the Regulations of the SV state quite clearly:
§ 7.(5) c (Hundehandel)
Richterordnung
§ IV.1.3. Pflichten der Richter
Ein Richter ist zu tadellosem Verhalten und Auftreten im Verein und der Öffentlichkeit verpflichtet.
(Roughly translated: A Judge has to be of 100% correctness inside & outside of the SV.)
You will admit, that a conviction of the magnitude that was ruled over Mr. Meyer, does not exactly impose, that Mr. Meyer is of 100% correctness, will you?
With your choice of Mr. Meyer, who is unrightfully still Judge in the SV, and this by the opinion of many, many members, you paint a whole different picture:
It is ok to cheat and commit social crime - your future doings will not be affected!
It is ok to offend the existing Rules of the SV - you can still travel around the globe and pretend to be of 100% integrity!
Is this truly what the Federation of GSD of South Africa wants to tell the world?
Mr. Kraayenburg, I am far from telling you what to do or not to do!
I am counting on your ethics, not to sponsor a Judge, who has a fraudulent background, and who is convicted by a German court.
I am not telling you what to say or think - please do not think that you have the right to do that with me! I respect your opinion, I might not like it, but I will respect it, and I will not resort to foul language. But I do also expect you to act the same way towards me.
We do have freedom of speech here in Germany - and that is what I do.
For the well-being of our breed - get these people out of our Kennel Club!
Yours sincerely
Ulli Dresbach
01-05-2013 om 00:00 geschreven door Jantie
Polemik bestätigt nur die "guten SV-Beziehungen" die man haben muss
Unsere Sportsfreunde sind erstaunt über die Dreistigkeit des Mannes der in Südafrika an die Spitze des Verbandes steht und trotzdem ein Verurteilter heranzieht für seine jährliche Siegerzuchtschau. Weil er so blind ist, wird er angeschrieben. Seine Antwort auf die Fragen zeigt wieder nichts anderes als Complete Denial! Verleugnung pur! Er bestätigt sogar, warum SV und WUSV in Sachen Meyer nichts tun oder auch nichts tun werden. "Wir sind doch alles Freunde unter einander!"

Wie legitimiert man sich?
"Ich bin Mitglied im Vorstand der WUSV und ich bin SV-Zuchtrichter… Ich bin persönlich befreundet mit Setecki und Lux, die mir mehrmals in meinem Haus besucht haben… Ich bin auch gut befreundet mit Henke und andere angesehene SV-Zuchtrichter die ungerechterweise zur Zielscheibe von Demeyere wurden…"
Ja! Jetzt verstehe ich!
Moment! Moment! "Ungerechterweise zur Zielscheibe?"
NIEMAND wird bei uns ungerechterweise zum Ziel!
Herr van Kraayenburg beschuldigt uns weiter in seinem Brief von "Diffamierung".
Ich glaube, er muss unsere Texte erneut und genauer lesen. We are NOT throwing mud!
Wir schreiben Fakten. Nichts als Fakten. Und wir haben diesen Fakten den Verein in zahllose öffentliche und vertrauliche Schreiben angeboten. Es ist nicht weil der Verein damit nichts macht, dass die Fakten plötzlich vom Tisch sind oder die Anschuldigungen die aus unseren Dokus hervorgehen nicht stimmen!
Hey! It's all about perception!
Only the crooks can't see we are writing about their mischief. They still think they are doing everything right! That's how blind they are.
Wie Professor Dr. etc. etc. Willibald etc. Gruber vor laufender Kamera im Dokumentarfilm "Pflegefall Schäferhund!?" richtigerweise zusammengefasst hat: "Man braucht im SV die richtigen Beziehungen um in diesen Verband erfolgreich zu sein!"
Herr van Kraayenburg hat angeblich diese "richtigen Beziehungen!" Und er ist sehr stolz drauf und zuverlässig, dass sie ihn, seine Familie (und seinem Zwinger?) Erfolg bringen werden und man mit Herrn Reinhardt Meyer ein SV-Zuchtrichter von tadelosem Benehmen geholt hat!
Alles also vertretbar, alles also ethisch und moralisch in Ordnung!?
Der Brief vom Sportsfreund Ulli Dresbach
From: Ulli Dresbach [mailto:threedresbachs@web.de]
Sent: 30 April 2013 12:56
To: president@gsdfederation.co.za
Subject: Mr. Meyer
Dear Frikkie,
as I cannot understand, why you resort to such a disrespectful tone towards Jan, I find it my duty, to warn you about your alliance with Mr. Meyer.
Mr. Meyer is/ was convicted the alleged things that Jan mentioned in his letter. Therefore, if the statues of the SV would be implemented properly, Mr. Meyer should have been stricken from the member list of the SV, a long time ago.
But he is still there – but the question will be for how long, and what will be the consequence, when he will be removed?
It can very well be, that the results of your "Sieger Show" will be voided!
Do you really want to take that risk?
One last thing: Jan has no Vendetta – he is only the messenger that brings all this unethical behaviour to the open!
I truly hope that you, and the gsdfederation, will reconsider their steps.
Kind Regards
Ulli Dresbach
Die Antwort von Frikkie van Kraayenburg:
Van: president@gsdfederation.co.za [mailto:president@gsdfederation.co.za]
Verzonden: dinsdag 30 april 2013 16:36
Aan: 'Ulli Dresbach'
CC: 'Jan Demeyere'
Onderwerp: RE: Mr. Meyer
Dear Mr Dresbach,
I am well aware of what Mr Meyer has done, and has not done. I am also well aware of our rights, and Mr Meyer's rights.
I am not an idiot that can be threatened: I am a member of the WUSV Central Commission and an SV Judge, qualified in Germany. I am also personal friends with Mr Seteki and Mr Lux, who have visited me in my house a number of times. I am also good friends with Mr Henke, and other respected SV judges who have unfairly been the targets of Mr Demeyere. I can tell you that there is no chance that our results will be voided, so please do not take me for a fool that can be intimidated.
I also believe that what Mr Meyer is guilty of, and any damage to the GSD that may have caused, is very small compared to the damage Mr Demeyere and his poisonous website is causing the German Shepherd hobby. The German Courts and the SV will decide the fate of Mr Meyer, not the Court of Public Opinion or the Court of Demeyere & Dresbach.
What Mr Demeyere is guilty of, many times over, is Defamation. This is also a criminal offence. In my country he would have been put in jail by now because of all the rubbish he writes. So the pot is calling the kettle black.
If you or Mr Demeyere want my respect, and the respect of others who are important in our hobby, earn it by making a positive contribution. Make our hobby grow like it is growing in my country. You do this by focusing on the positive, and not throwing mud in public or by e-mail.
You and Mr Demeyere have no business telling the GSD Federation (or any other WUSV country) what we may, or may not, do. We will listen to the SV and the WUSV, not private people outside our country whose only claim to fame is the mud they throw in public.
I have taken some trouble to answer you e-mail in detail, so that just maybe I can curb you people from continuing to damage our hobby with your public mud-throwing. Problems should be sorted out in private, not in public.
Yours sincerely,
Frikkie van Kraayenburg
01-05-2013 om 00:00 geschreven door Jantie
30-04-2013
Anderes Land, gleicher Sumpf?
Es läuft in Südafrika genauso wie in Deutschland.
Der Verein/Verband vertritt nach außen die Meinung, der Deutsche Schäferhund sei gesund so wie er ist, HD ist in Südafrika sogar überhaupt nicht genetisch bedingt bzw. "nicht vererbbar" (das wird die spezialisierten Europäischen HD/ED-Wissenschaftler sicherlich im Staunen versetzen!) und wer die Klappe nicht hält und kritische Töne von sich gibt wird bedroht, bestraft oder kurzerhand aus dem Verein geschmissen. Wenn nötig werden die Statuten und Verordnungen den Gegebenheiten angepasst, so wie es einen am besten auskommt. Und auch in Südafrika kommt man zu der Feststellung, dass Clemens Lux (WUSV) und Wolfgang Henke (SV) sich ihrer Ämter nicht widmen. Aus Inkompetenz oder aus Amtsmüdigkeit?
Was schreiben die Mitglieder der südafrikanischen Schäferhundföderation?
Ich zolle auf jeden Fall dem Verfasser/Augenzeugen des unten aufgeführten Berichtes meine höchste Anerkennung für die Mühe und die aussagekräftige Berichterstattung aus dem schönen Südafrika, wo demnächst Reinhardt Meyer und Frank Goldlust hinfliegen dürfen, da sie vom Vorstand kein Stein in dem Weg gelegt bekommen. Es muss nach wie vor ganz klar sein, dass Reinhardt Meyer GAR NICHT MEHR RICHTER des SV sein dürfte, weil er massiv gegen die gültige Richterordnung verstoßen hat und dies beim Amtsgericht Kassel auch so festgehalten wurde (rechtskräftige Verurteilung und Zahlung um weitere Verfahren zu entkommen). Die SV-Vorstände bleiben ALLE untätig und versäumen es völlig die Richterordnung respektieren zu lassen als würden alle Nasen bluten! Das ist eine echte Schande in diesem unseren Verein!
Der Präsident der südafrikanischen Föderation, Frikkie van Kraayenburg – der zusammen mit seiner Frau und Sohn - die Geschicke des Vereins bestimmt, wie ein Herrn Hans-Peter Rieker in Baden-Württemberg, unsere Leser wissen was wir meinen, war durch seine aggressiven Äußerungen bei einer neutralen Befragung völlig unten durch gefallen, sein letzter Kommentar an unsere Adresse lautete zum Beispiel wie folgt:
Last I checked, it was not you who elected me.
You are nothing by a mud-slinging loser.
Yours sincerely,
Frikkie van Kraayenburg
Es spricht für sich, dass sich ein Präsident mit einer solchen Wortwahl selbst diskreditiert.
Aber nun zum Bericht des Mitgliedes der südafrikanischen Schäferhundföderation, ein Bericht der unter Beweis stellt, dass auch in Südafrika die SV-Fürsten in bekannter SV-Manier regieren und wir Mitglieder nach wie vor die Karrieren, die Weltreisen und die Geschäfte von Verbrechern unterstützen:
Hallo Jan
Ich habe den Eintrag zu R. Meyer und Südafrika gelesen und möchte etwas mehr dazu sagen. Ich bitte aber, falls Sie etwas davon veröffentlichen möchten (damit habe ich keine Probleme), meinen Namen nicht zu nennen, weil Mitglieder der südafrikanischen German Shepherd Federation (GSDFEDSA) vom Verein ausgeschlossen werden, die sich kritisch äussern (dazu die am 24. Februar 2013 unter "important notices" veröffentlichte "council resolution": öffentliche Kritik ist nicht erlaubt und wird geahndet.) Wenn wir aber gegen den Präsidenten und seine Machenschaften etwas machen wollen, müssen alle Kritiker Mitglied bleiben...
Das momentan stattfindende Debakel hat nicht viel mit R. Meyer zu tun, zeigt dennoch schön auf, wie Geld und Macht regiert.
Im September 2012 hat der Präsident des GSDFEDSA im größten lokalen Haustiermagazin einen Artikel veröffentlicht, der u.a sagt, dass HD nicht vererbbar ist und somit auch nicht wirklich ein Kriterium ist beim Welpenkauf. (Die Verfassung verlangt hier lediglich eine HD Auswertung, nicht aber ED, oder OC etc.) Das ist doch bedenklich.
Er schrieb auch, dass Sportline-Hunde (aus Leistungszucht) minderwertig sind und aus minderwertigen Elterntieren abstammen. Die einzige aussagekräftige Beurteilung sei die Körung, eine IPO sage nichts aus über die Qualitäten eines Hundes. Hunde, die bei der Körung ein G erhalten, sollen nicht zur Zucht eingesetzt werden (seit September 2012 hat kein Sportline-Hund mehr als ein G in einer Körung erhalten).
Das hat einen Sturm der Entrüstung ausgelöst, es gab eine "online Petition", die disziplinarische Maßnahmen gegen den Präsidenten forderte, weil dieser Züchter, die der GSDFEDSA angeschlossen sind, diffamiert.
Daraufhin hat der Präsident beschlossen, dass die "sportline Breeders" und "dog sport lovers" (und die ca. 200 Unterzeichnenden der Petition!) eine Abstrafung brauchen: die Verfassung wurde geändert und im Februar 2013 veröffentlicht. Neu dürfen Hunde, die nur mit G angekört wurden, nur noch mit einem V oder gar VA verpaart werden (gültig ab Nov. 2013): wieviele "sportline Würfe" wird es also noch geben? Der Präsident hat auch gesagt, dass er IPO Ausbildung/Veranstaltungen nicht länger unterstützen wird.
Die GSDFEDSA müsste eigentlich als WUSV Mitglied die SV Zuchtrichtlinien übernehmen, aber da ist man sehr großzügig: Bsp. ein Rüde braucht neben Körung und AD eine BH, eine Hündin keine weiteren AKZ, um zur Zucht zugelassen werden.
WUSV/Lux und SV/Henke wurden um Unterstützung gebeten, da diese Änderungen keinesfalls im Sinne der Rasse sein können. Beide zeigten aber keinerlei Interesse an einer "Einmischung" in südafrikanische Angelegenheiten. Der GSDFEDSA Präsident sitzt im Board der WUSV....
Der Präsident züchtet selber (http://grehenheimgsd.co.za/) und macht mind. einen Wurf pro Monat.
Für die im Mai stattfindende Nation Breed Show wurden nun ja R. Meyer und F. Goldlust eingeladen. Dass die beiden Herren hier "verwöhnt" werden, versteht sich von selbst, eine Unterbringung in schönen Hotels und Safari ist normal.
Der GSDFEDSA Präsident wird den beiden Herren als "judge's advisor" zur Seite stehen, während sein Sohn einer der berufenen Schutzdiensthelfer ist. Es werden auch einige Grehenheim-Hunde gezeigt....
Andere Schutzdiensthelfer, die bisher an National Breed Shows gearbeitet haben, hat man dieses Jahr nicht berufen als Bestrafung für Mitarbeit/Unterzeichnen der obengenannten Petition oder Kritik am Präsidenten (übrigens gab es keine andere Reaktion auf die Petition vom GSDFEDSA).
Viele Grüsse Ein Mitglied der Deutschen Schäferhund Föderation Südafrika
30-04-2013 om 15:50 geschreven door Jantie
29-04-2013
President of the GSD-Federation South Africa in DENIAL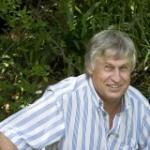 Van: Jan Demeyere [mailto:j.demeyere@skynet.be]
Verzonden: maandag 29 april 2013 15:28
Aan: 'president@gsdfederation.co.za'
CC: 'tahuara-s@web.de'; 'Meyer'; 'info@fci.be'; 'declercq.y@fci.be'
Onderwerp: RE: Sieger Show 2013 in South-Africa and its Judges

To the President of the GSD-Federation of South Africa – Copies to VDH and FCI, as well as the Press

Dear Frikkie,

We cannot address you as a President of the kennel club anymore.

You have just disqualified yourself as a President of the GSD-Federation of South Africa and most certainly as a representative of this beautiful breed, the German Shepherd Dog.

We can now understand, why, out of almost 60 SV-judges, you needed to choose Reinhardt Meyer. You seem to be working within the same scheme, and on the same level as well.

Ignorance is no excuse and your complete denial of the actual facts, as we have documented them (including Court Rulings from the "Amtsgericht" = District Court in Kassel, Germany ) time and time again on our weblog - which you seem to know quite well, is a shame and your attitude, when confronted with these facts, discredits the whole Federation of South Africa.

As Reinhardt Meyer was convicted of social fraud and tax evasion in Germany, he does not fulfill the requirements of an SV-judge as stipulated in the "Richterordnung" of the SV.

Therefore should he already have been banned from the judges list. Even if he was still on this list, ethics and morals forbid you as a President of any GSD-kennel club to invite this man for a Sieger Show.

The results of this South African Sieger Show 2013 will be null and void as Reinhardt Meyer did NOT fulfill the requirements of an SV-Judge!

Yours sincerely,

Jan Demeyere

Campaigner against fraud and corruption in the GSD-world

B-8570 Vichte

Van:

president@gsdfederation.co.za [mailto:president@gsdfederation.co.za]


Verzonden: maandag 29 april 2013 14:51
Aan: 'Jan Demeyere'
Onderwerp: RE: Sieger Show 2013 in South-Africa and its Judges

Get lost. I don't have time to waste on your ridiculous vendettas.

Yours sincerely,

Frikkie van Kraayenburg

From:

Jan Demeyere [mailto:j.demeyere@skynet.be]


Sent: 29 April 2013 13:12
To: president@gsdfederation.co.za
Subject: RE: Sieger Show 2013 in South-Africa and its Judges

Dear Mister President,

Thank you so much for your prompt reply.

Please DO elaborate on: and we quote: "the crooks who have cheated here in South-Africa in our rings (fact, notrumour)".

We are very curious to know what you mean exactly!

Please also elaborate on the great achievements Mister Reinhardt Meyer has done for your country.

Kind regards,

Jan Demeyere
29-04-2013 om 15:36 geschreven door Jantie
Siegerschau in Süd-Afrika - Präsident will unbedingt Reinhardt Meyer
Wir haben den Präsidenten des Verbandes in Süd-Afrika, Frikkie van Kraayenburg, gefragt, warum er einen wegen Steuerhinterziehung und Sozialbetrug verurteilten SV-Richter zu sich einladen würde für die Siegerschau 2013 in seinem Land.

Seine Antwort ist an Selbstüberschätzung und Verleugnung von Tatsachen NICHT zu überbieten und zeigt ein trauriges Bild von Moral und Etik in die Welt des Schäferhundes.

Spätestens beim Lesen seiner Antwort wird deutlich wie sehr sich der SV-Sumpf auch im Ausland ausgebreitet und verfestigt hat, wie sehr man nach wie vor die weltweiten "Beziehungen" ausspielen will und sich über die Grenzen von Moral und Ethik hinwegsetzen will.

Da spielt es doch überhaupt keine Rolle mehr ob der SV-Zuchtrichter (damals gleich Bundeszuchtwart) unbescholten ist und oberhalb jeglichen Verdachtes steht. Der Präsident des Süd-Afrikanischen Schäferhundverbandes braucht keine unbescholtene Richter, er will solche die VIEL FÜR SEIN LAND GETAN HABEN. Was könnte Reinhardt Meyer überhaupt für Süd-Afrika getan haben?

Ungekürzt:

From: Jan Demeyere [mailto:j.demeyere@skynet.be]


Sent: 29 April 2013 11:15
To: president@gsdfederation.co.za
Subject: Sieger Show 2013 in South-Africa and its Judges

Dear Frikkie van Kraayenburg,

Dear GSD-friends in South-Africa,

I have a short and simple question:

Why would you invite Reinhardt Meyer ("former" Breed Warden of the SV – he was forced to step back from his office in August 2012) to Judge at your National Breed Show 2013?

He has been convicted of fraud and tax evasion in Germany, therefore should have been banned as an SV-judge and of course as an SV-member altogether.

We would think that the South-African GSD-community would NOT support the moneymaking business Reinhardt Meyer has been officially convicted for in court.

Please do send us your motivation for your choice.

Kind regards,

Jan Demeyere, B-8570 Vichte

Seine Antwort:

Van: president@gsdfederation.co.za [mailto:president@gsdfederation.co.za]


Verzonden: maandag 29 april 2013 12:32
Aan: 'Jan Demeyere'
Onderwerp: RE: Sieger Show 2013 in South-Africa and its Judges

1.

Because he is a very good judge,
2.

Because he has been cleared by the SV in Germany (where he is NOT banned) and
3.

Because we want to.

Also he has done a lot for our country, more that you and the "respectable" crooks you quote on your poison website: Your "respectable "crooks who have cheated here in South Africa in our rings (fact, not rumour).

Also, please do not call us your friends, not after the damage you and your friends have done to the GSD.

Yours sincerely,
Frikkie van Kraayenburg
29-04-2013 om 00:00 geschreven door Jantie

| | |
| --- | --- |
| | |
>