| | |
| --- | --- |
| | Here you can find fakers that use Dwyco |
02-06-2007
angie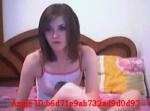 There's this guy that uses video's from pay per view girls to add to this profile. This way he pretends to be a girl.
He uses names as angie, meriel, cathy, paris etc
Beware because he's got a lot of handles and a lot of different girls to use in his profile.

02-06-2007 om 11:25 geschreven door Moonspirit
0 1 2 3 4 5 - Gemiddelde waardering: 0/5 - (0 Stemmen)

Bluey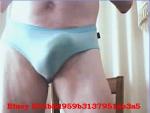 Beware for Bluey, he's a guy that trades your vidzaps.
This is his profile vidzap :
02-06-2007 om 11:22 geschreven door Moonspirit
0 1 2 3 4 5 - Gemiddelde waardering: 0/5 - (0 Stemmen)

T -->