Over mijzelf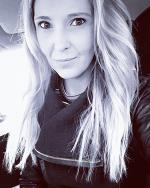 Ik ben
Kim
, en gebruik soms ook wel de schuilnaam
K.
.
Ik ben een vrouw en woon in
Merchtem
(Belgium) en mijn beroep is
pedagogic
.
Ik ben geboren op 13/09/1990 en ben nu dus
28 jaar
jong.
Mijn hobby's zijn: fashion and lifestyle.
The true sign of intelligence is not knowledge but imagination...
| | |
| --- | --- |
| Bows, Clothes & wiggling Toes. | |

Everyday stories about style and the voices in our heads

02-01-2018
2 0 1 8
Goodmorning everyone!
First of all i want to wish you all a very happy new year! That all your dreams may come through.
I'm so sorry you didn't got a post of me the last week, i was very busy being out of the country and stuff ;-).
After christmas i made some time to work on my finals, after that my boyfriend treated me with a nice weekend in Rotterdam, The Netherlands.
A weekend away can do so much good, we finally had some quality-time, went shopping, did some good restaurants and had some lovely gin-tonics.
New years eve i had also a blast, i invited some friends over to dinner and after we went to a club to dance the night away...
i wore my new black leather dress that i bought in Rotterdam with some gold accessories as my golden Michael Kors handbag and my gold glitter sneakers from Liu-Jo.
The day after was off course not so much fun i had a little headache if you know what i mean...
Take a look at the pictures of the passed week!

Love, K.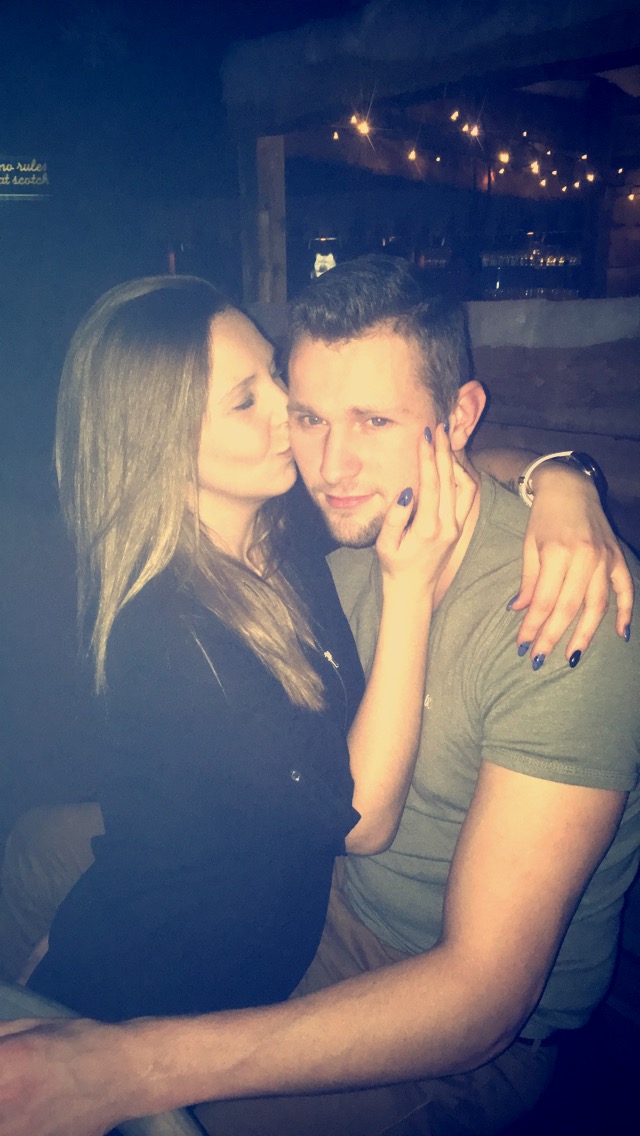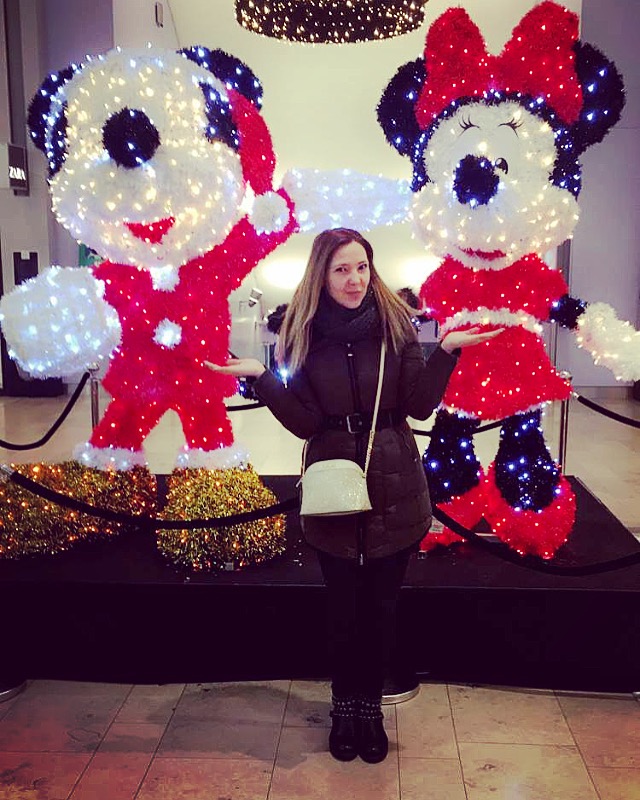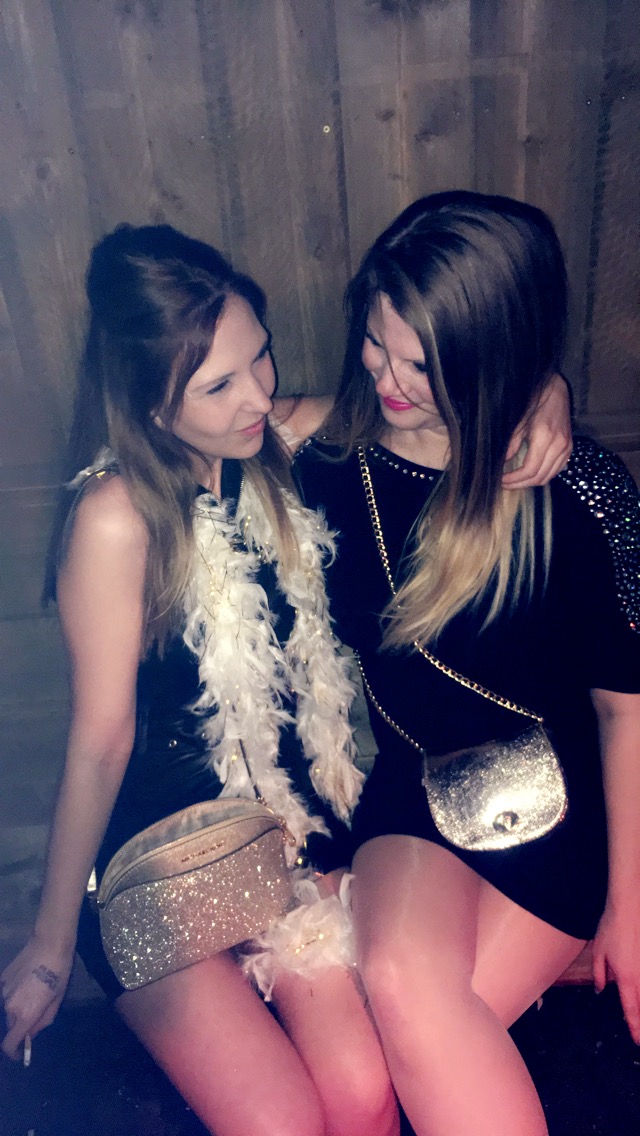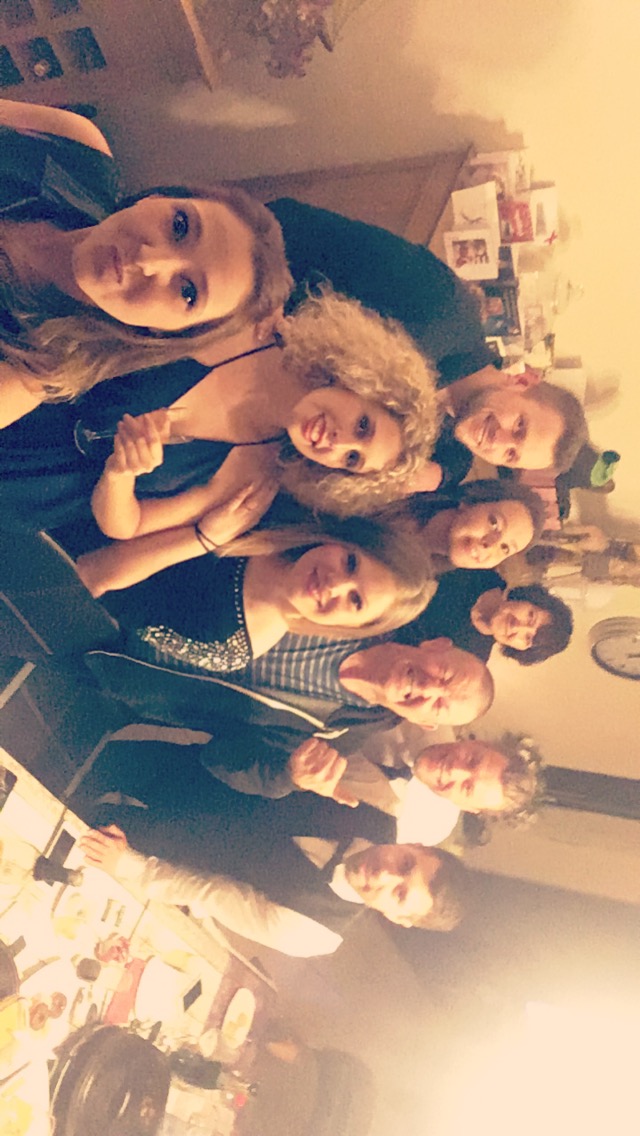 02-01-2018 om 09:30 geschreven door K.
0 1 2 3 4 5 - Gemiddelde waardering: 0/5 - (0 Stemmen)

24-12-2017
Happy HoHoHo
Hello everyone!

I'm not gonna write a whole speech, i just want everyone to enjoy these wonderful days and surround themselves with good, loving people!
And remember: there is no such thing as too much sparkle.

Happy Christmas!
Love, K.

24-12-2017 om 16:45 geschreven door K.
0 1 2 3 4 5 - Gemiddelde waardering: 0/5 - (0 Stemmen)

23-12-2017
Classy badass.
Goodafternoon!
Sorry about the delay, i had some busy days...
Yesterday was all about my nephew and his marriage, it was an epic party with a beautiful bride and alot of crazy family.
I wore this beautiful long black dress with lace combined with dark grey glittery shoes and handbag, it's all about the combination. ;-)
And at the looks of the picture you can see i was a little drunk enough to let my uncle push me a cigar in my hands...
But a woman with class can also smoke that stuff like a badass!

Love, K.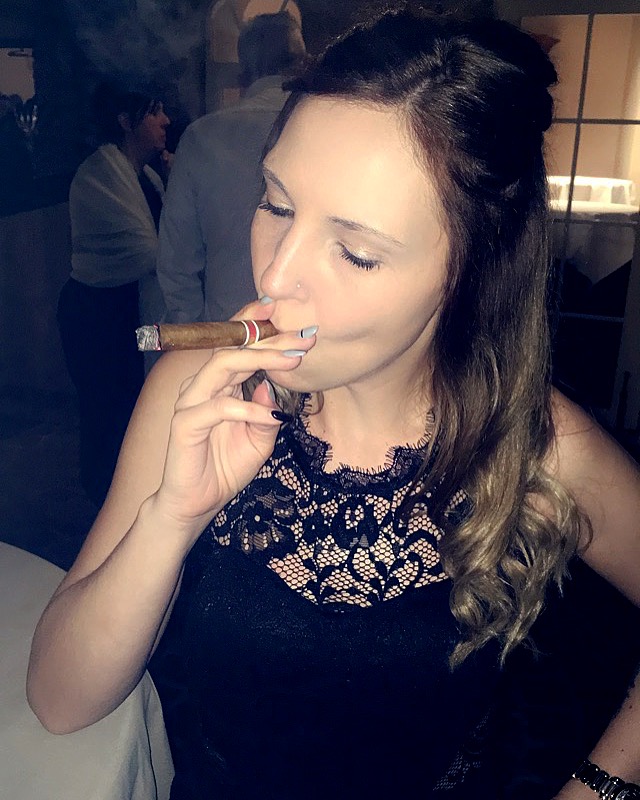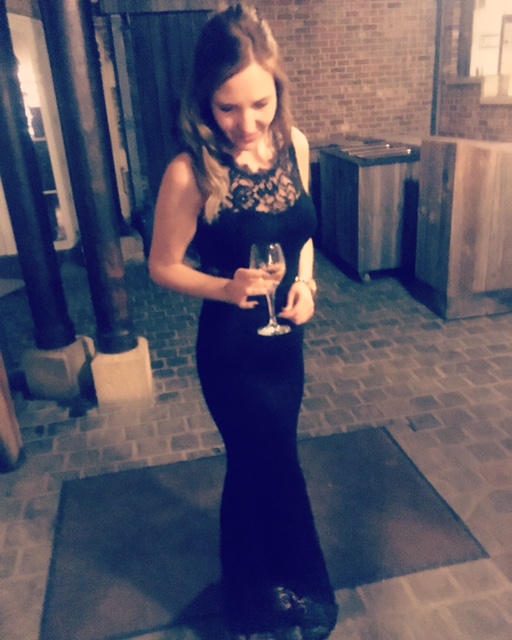 23-12-2017 om 12:32 geschreven door K.
0 1 2 3 4 5 - Gemiddelde waardering: 0/5 - (0 Stemmen)

20-12-2017
32u25m
Hey everyone!
Wanna hear some interesting news?!
I'm looking for a ticket... to fly... to my brother... in Australia!
I haven't seen my brother in like 2 years 'cause he first lived in New-Zealand and now in Australia... So i started planning to go towards him for a little visit/holiday (it's above 30degrees there).
The only thing bothering me is the fact that i'll have to travel 32u25m to get to him, aargh that's so long to be on the way...
But then i think, it's my brother, we're related by blood so if that's not worth the travelling then what else is?
So i'm already planning in my head what to take with me, bikini's, tops, dresses, skirts,... Who can say they're looking for summer outfits in winter ;-). Love it!
Any suggestions about things to do in Australia (Melbourne) or ideas for some cute summerproof outfits?!

Love, K.

20-12-2017 om 17:57 geschreven door K.
0 1 2 3 4 5 - Gemiddelde waardering: 0/5 - (0 Stemmen)

18-12-2017
countdown
Yes!
Another succes later and so close to the last assignments for like forever (!!!)
I think it's safe to say i rocked my presentation today.
And if not i would've convinced them with my good charmes ;-)
anyways i'm not popping champagne already, i have still a couple of months to go... But it feels so good knowing the end is in sight.
To treat myself i think i'm gonna pop by some shops tomorrow, maybe spot a cute outfit!
For now i say goodnight and i hope everyone gets enough rest so tomorrow everybody's feeling very energetic!

Sweet dreams.
Love, K.

18-12-2017 om 23:30 geschreven door K.
0 1 2 3 4 5 - Gemiddelde waardering: 0/5 - (0 Stemmen)

17-12-2017
happy birthday to you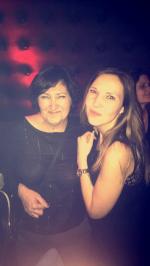 To my dearest mom, a very happy birthday!
I had a surprise for her yesterday, i invited good friends of her and we went to a restaurant and after to a club...
She was soooooo surprised, and she did her part of dancing so it was a very good but also exhausting night!
Today of course was a calm day, i had schoolwerk to do and after i snuggled up with my boyfriend and watched a movie.
Tomorrow i have my big presentation so wish me luck.
Beneath a cute pic of me with my mom right when the clock went to midnight and she turned in 56 years.
Mom, you're the best <3

Love, K.

17-12-2017 om 22:34 geschreven door K.
0 1 2 3 4 5 - Gemiddelde waardering: 0/5 - (0 Stemmen)

16-12-2017
sparkle sparkle
Goodafternoon!
Yesterday was a big succes, i went for my internship and everything went great!
Later in the evening one of my best friend celebrated her birthday so i spend the night with alot of girltalk, champagne and alot of sparkles.
The theme was glitter and glamour so i wore my favorite golden liu jo shoes, Michael Kors handbag and Michael Kors watch, as for my outfit i went pretty basic with a grey jeans, black top covered with a light beige vest with golden details.
My friends are my second family, we support and help each other as good as we can and i love them for it.
In the pic you can see the love in our eyes ;-)
Now i need to hurry 'cause i'm throwing a surprise birthdayparty for my lovely mom.
Tomorrow more about that now i have work to do!

Love, K.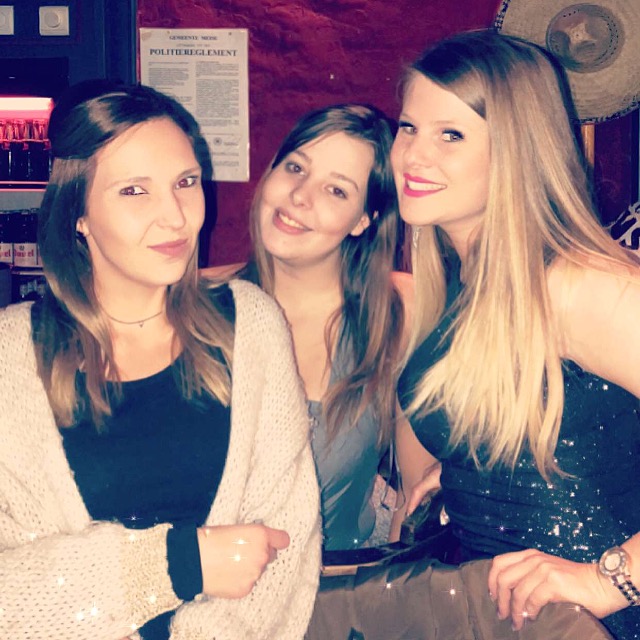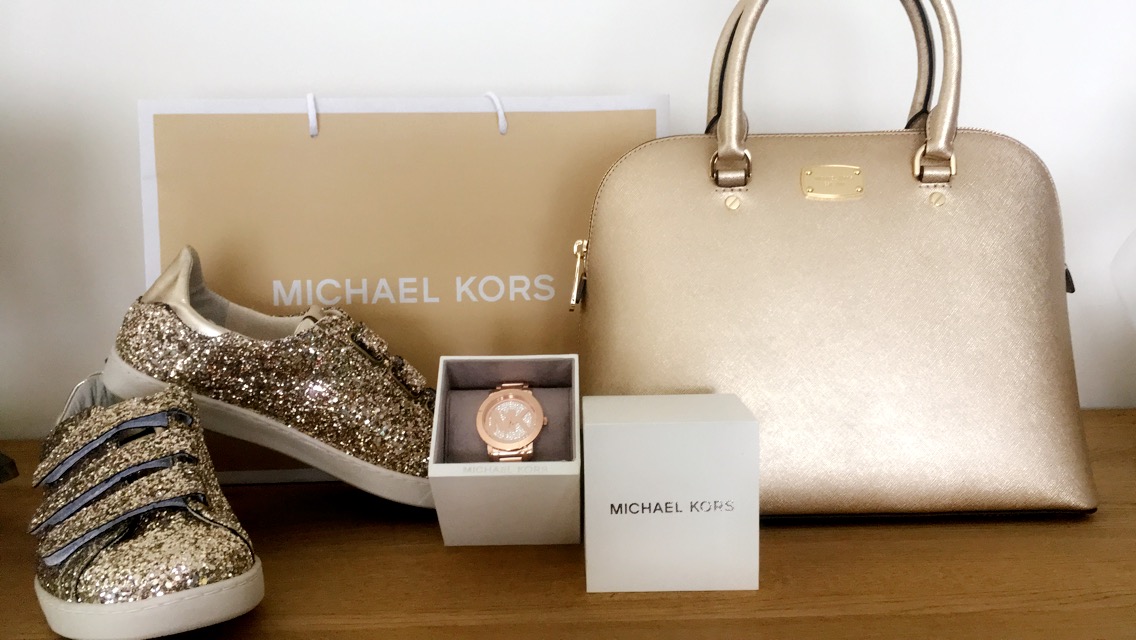 16-12-2017 om 13:28 geschreven door K.
0 1 2 3 4 5 - Gemiddelde waardering: 0/5 - (0 Stemmen)

15-12-2017
busy days
So, yesterday was kinda a busy day for me, please forgive me i didn't posted.
Just like yesterday, today will get even busy, in like ten minutes i leave to go give information to some teachers about my internship.
It's pretty exciting 'cuz i will be coaching teachers, it's the other world around now and it comes with alot of responsibilities!
And therefor i'm dressed kinda casual, a simple grey jeans with black and grey shirt a beige vest and my black boots.
My make-up very light so i look natural and give a trusting warm and soft impression.

I'll let you all know how that went.
Wish me luck,
Love, K.

15-12-2017 om 09:27 geschreven door K.
0 1 2 3 4 5 - Gemiddelde waardering: 0/5 - (0 Stemmen)

13-12-2017
So fresh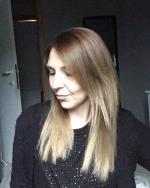 Hi y'all,
So today i went to the hairdresser (who's a good friend of mine) and treated myself on a fresh new haircut...
Perfect with the holidays coming and i'm attending a wedding next week.
It's a little bit shorter and i've asked to make it darker so my blonde hair would be more winter-ish...
I really enjoy going to the hairdresser, it gives a good boost to your self-esteem so today i'm feeling very energetic!
I'm hoping this boost will last at least till monday when i have to do my presentation at school (omg, omg, omg).
here's a sneak peak from my new cut ;-).

Have a good one like i'm having!
Love, K.

13-12-2017 om 15:13 geschreven door K.
0 1 2 3 4 5 - Gemiddelde waardering: 0/5 - (0 Stemmen)

12-12-2017
Slippery roads
Brrrr, it's definitely winter now, 3 days snow that means 3 days difficulties on the road...
Because my christmas-shopping literally dropped into the water, i was certain to get to it today!
So i went with a friend to the mall and we only slipped like 4 times (that's decent, right).
I went on a complete shoppingspree with results... i founded almost all of the presents i was looking for so i'm very excited for christmas to come!
I also got a present from my friend... nailpolish to put on gel nails so i can start my business soon, yay!
So my day was pretty productive, how about yours?

Already wishing you all a good night,
Love, K.

12-12-2017 om 23:06 geschreven door K.
0 1 2 3 4 5 - Gemiddelde waardering: 0/5 - (0 Stemmen)

E-mail mij
Druk op onderstaande knop om mij te e-mailen.
Gastenboek
Druk op onderstaande knop om een berichtje achter te laten in mijn gastenboek